Surfshark VPN Review: Is Surfshark a Good VPN for Netflix?
VPN is one of the most effective tools to protect your privacy and stay anonymous on the web. In this post, we will be talking about Surfshark, a popular VPN service for Windows. Surfshark is an all-in-one security suite to protect your online identity and comes packed with advanced security features. Thinking about switching to Surfshark VPN? Let's quickly begin our Surfshark VPN review and see if it's the right VPN for you!
What Is Surfshark VPN?
Surfshark is a popular VPN choice featuring exceptional security features, unblocking abilities, and lightning-fast speed and performance. The Surfshark VPN service was initially released in 2018 and is owned by Nord Security, a Netherlands-based VPN company. Surfshark now has a vast network of 3200+ servers in more than 70 countries. The Surfshark VPN service supports three VPN protocols: WireGuard, IKEv2, and OpenVPN, and extends its support to all major platforms, including Windows, macOS, iOS, Android, Linux, Amazon Fire Stick, and browser extensions.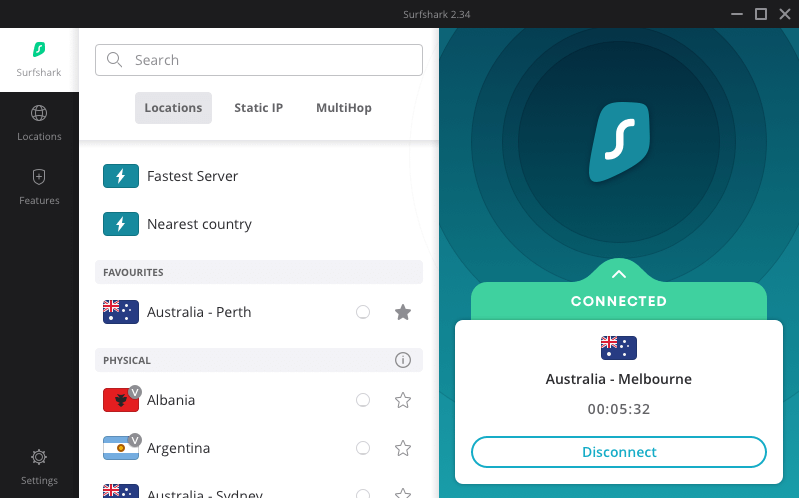 The Surfshark VPN is the new kid on the block compared to other VPNs like
Express VPN
, Nord VPN,
CyberGhost
,
IPVanish
, etc. The Surfshark VPN services offer advanced security features like Smart DNS, Split Tunneling, Kill Switch, GPS proofing, P2P Torrenting, DNS Leak Protection, etc.
Pros:
Unlimited devices.
Kill switch
Cons:
Speed is slow while torrenting
Why Should You Choose Surfshark VPN for Windows?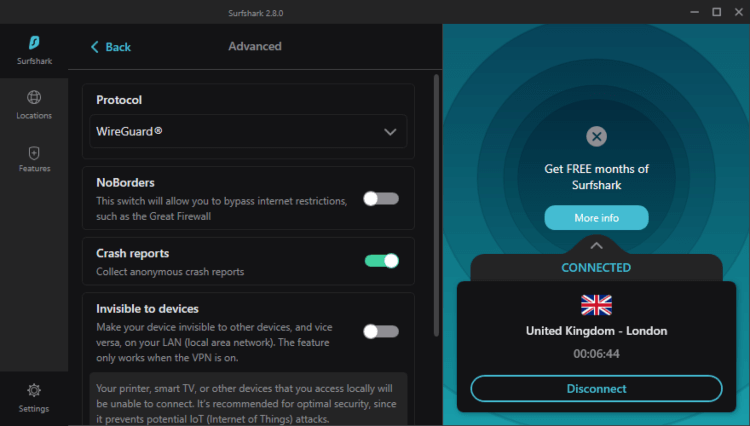 Here are a few reasons you must choose the Surfshark VPN for Windows:
A highly polished and powerful VPN app.
The introductory subscription offers are pretty affordable.
Unlimited bandwidth and devices.
Strong global server presence.
Versatile and robust VPN connections.
Unblocks all streaming platforms, including Netflix, Amazon Prime, Disney+, HBO Now, Hulu, BBC Player, DAZN, etc.
24×7 customer support via live chat and email.
Security
AES-256 encryption
Kill Switch
No logs policy
Streaming Servers
Netflix
Others like Hulu, BBC iPlayer, HBO Now
Customer Support
Email support
Live chat support
Technical Specifications:
Latest Version: Surfshark VPN Version 4.0.9 (Last Updated: 27th May 2022)
Operating System: Supported on Windows 32-bit and 64-bit | x84 and x64
Compatibility: Windows 11, Windows 10, Windows 8, and Windows 7
Minimum Disk Space: 500 MB of minimum disk space required.
RAM: 2 GB RAM
Processor: 1 GHz Intel Core Processors or later.
Download Size: 52.4 MB
Languages Supported: English, German, French, Spanish, Italian, Arabic, Korean, Polish, Turkish, and many other languages.
How to Use the Surfshark VPN app on Windows?
Let's get started, fellas, and learn how we can use the Surfshark desktop app on Windows.
Step 1:
Open any preferred web browser on your Windows PC,
visit this link
, and tap on the "Get Surfshark" button.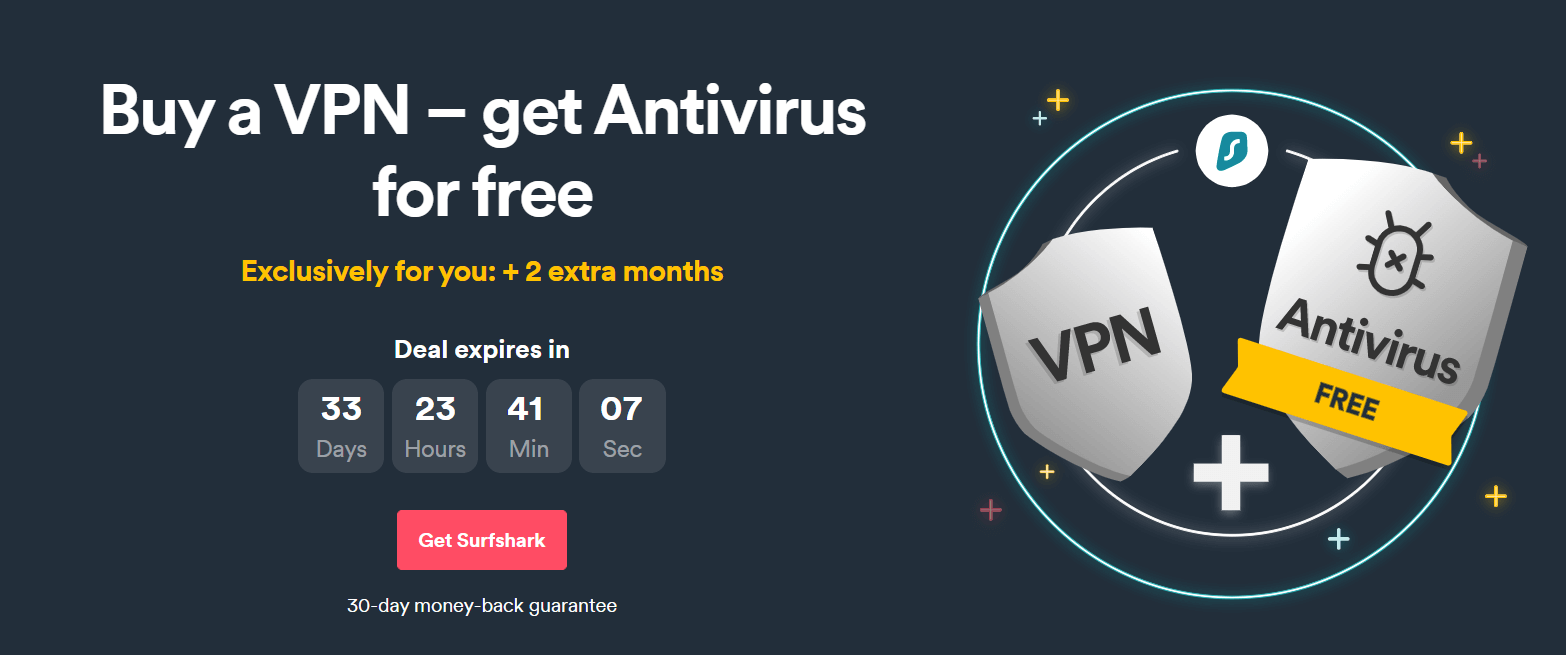 Step 2:
The next step is to choose a subscription plan. Surfshark offers you three different plans that you can choose as per your need and requirement. And remember, the Surfshark VPN service comes with a 30-day money-back guarantee, so you can easily opt-out at any point if you are not satisfied with its performance. So, go ahead and pick a suitable VPN plan.
Step 3:
Complete the sign-up process and fill out all the online forms. After registering with Surshark, head back to their Home Page and sign in to your account. Tap on the "Download" button placed under the "Surfshark for Windows" section to download the desktop app for Surfshark on your device.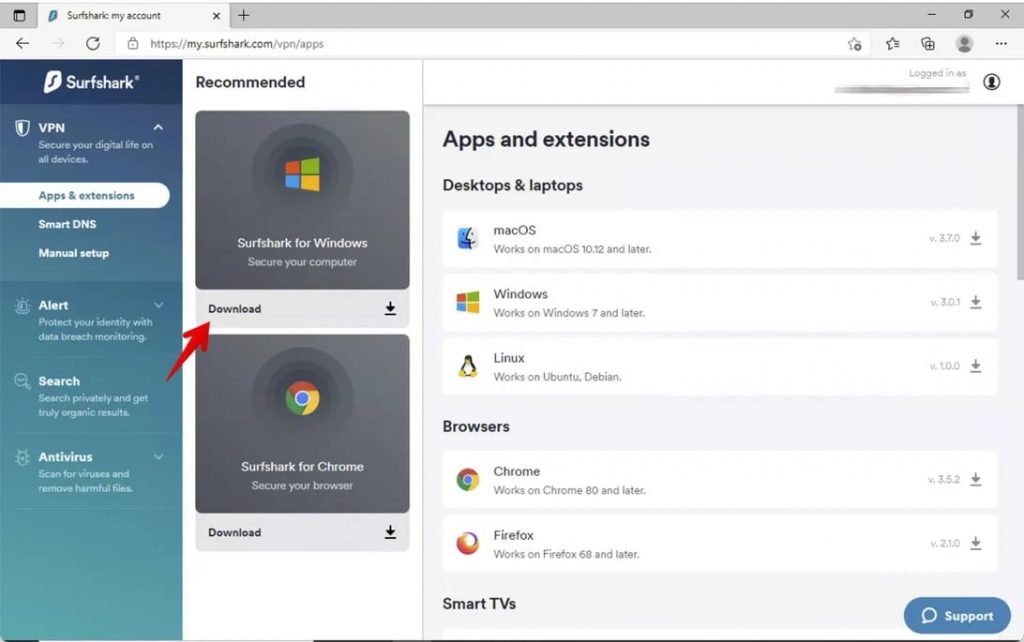 Step 4:
The download process will begin right away! Once the setup file is downloaded on your device, tap on the file to open it.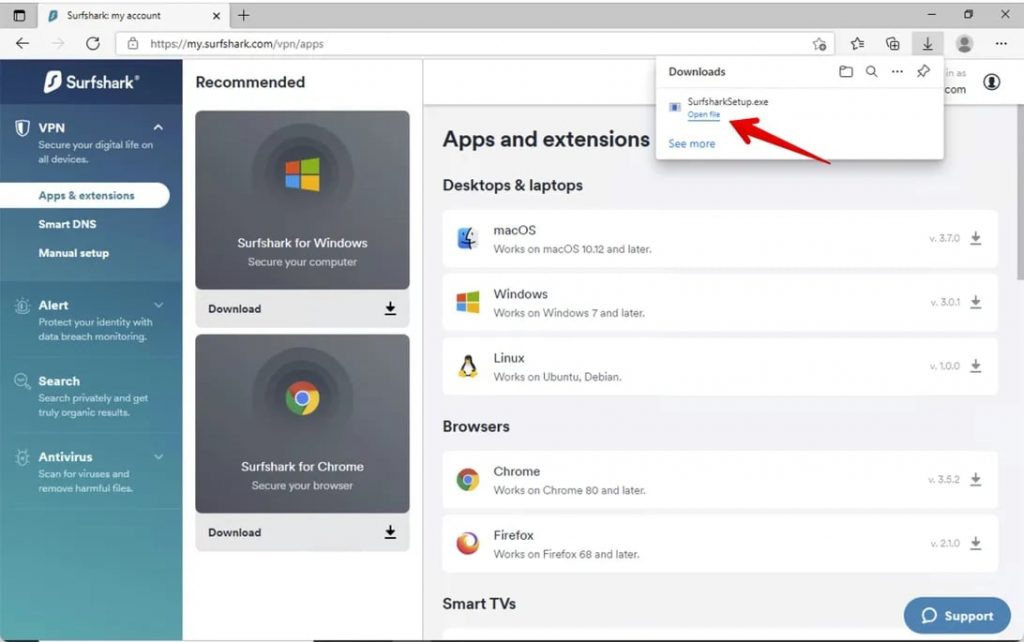 Step 5:
Windows will now pop up a security alert on the screen. Hit on the "Yes" button to proceed.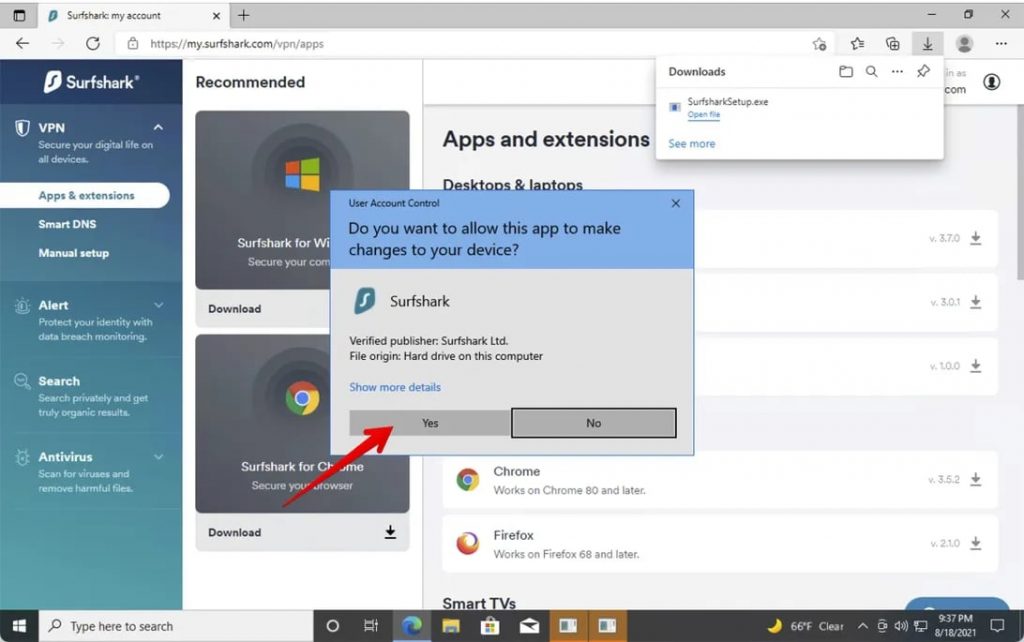 Step 6:
The installation process will now begin.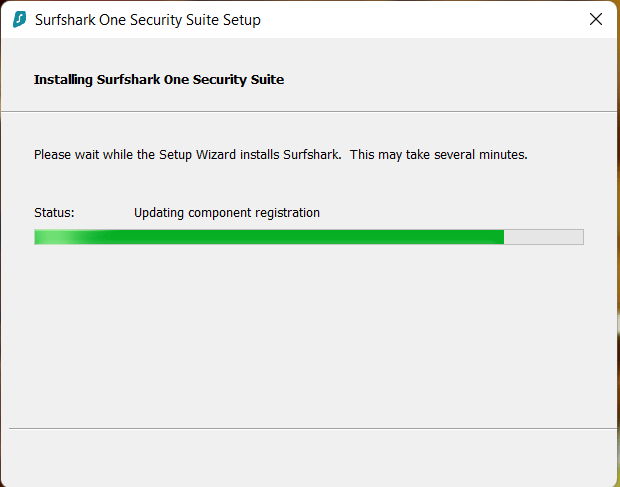 Step 7:
Launch the Surfshark app on your Windows device. Enter your user ID and password to log in to your account.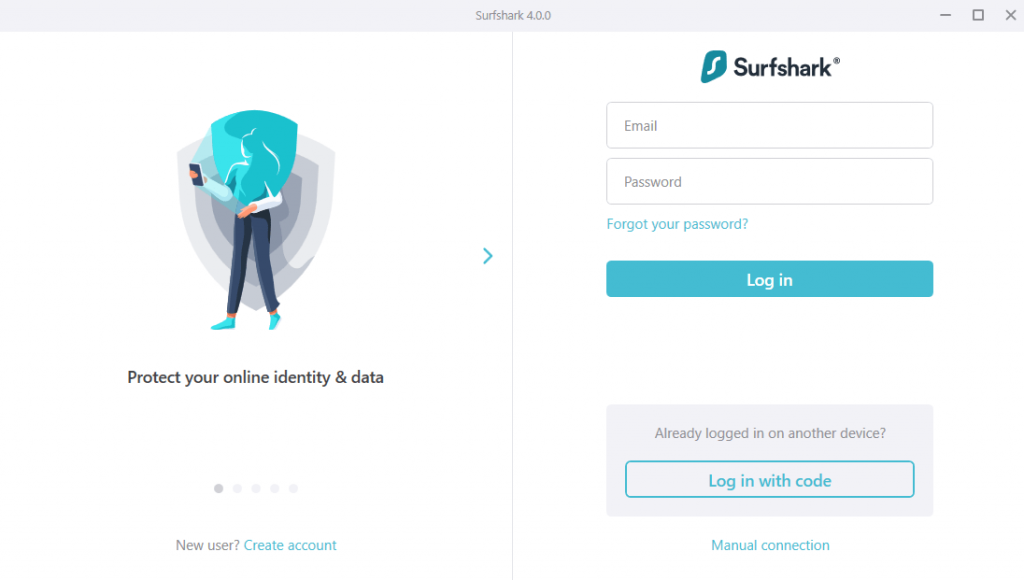 Step 8:
The Surfshark dashboard will now load on the screen. Pick any server and hit on the "Connect" button to begin surfing anonymously.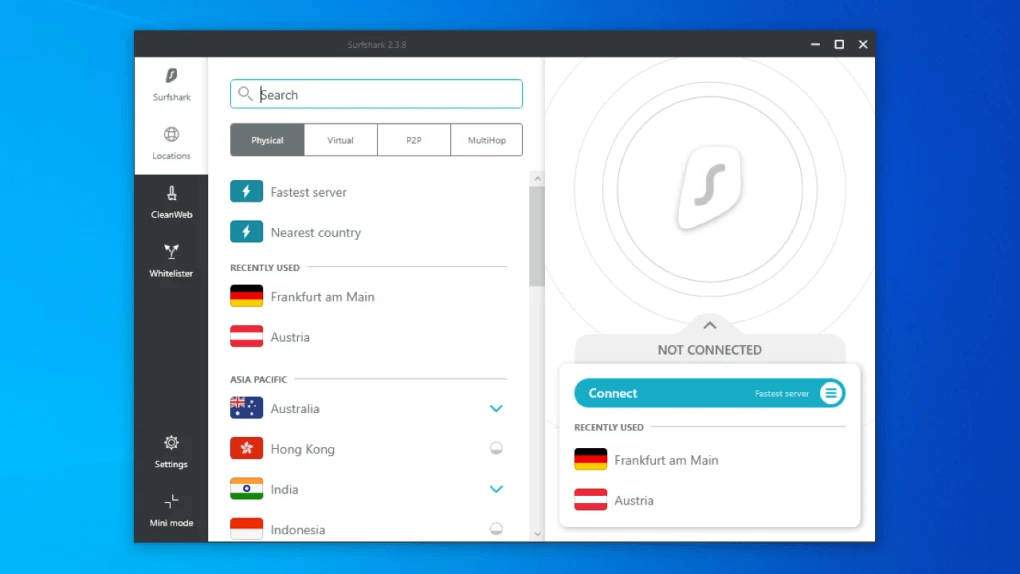 Step 9:
And that's it, folks! You can also switch to the "Settings" section from the left menu pane to enable/disable security features on the app.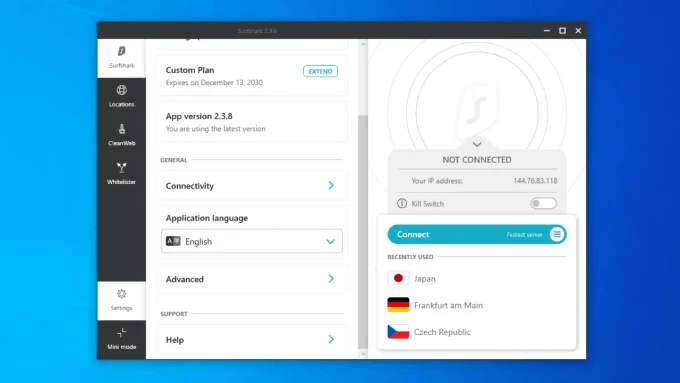 As far as adaptability is concerned, the Surfshark's user interface is quite versatile and neatly organized. Before resizing, the application shows a Connect button and a list of server locations. Once you resize the Surfshark desktop app window and expand it, you will see a detailed list of menus and a bunch of selectable panels.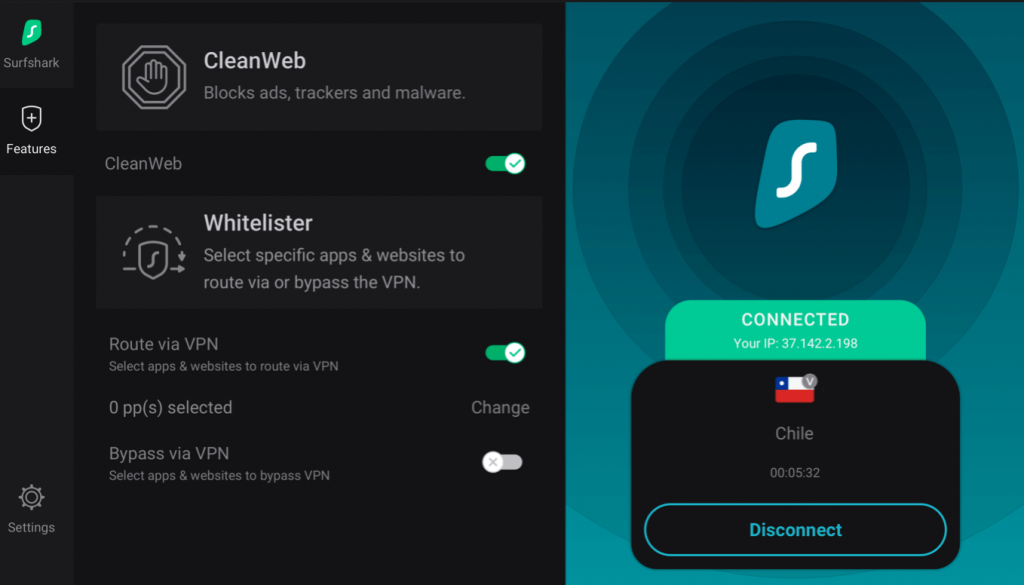 The Surfshark Windows app features a dedicated section for "Settings." You can access it from the left menu panel at any point. Every entry in the settings window is pretty self-explanatory, and hence you won't have any hard time configuring its features. Although, here's one catch that we identified. The list of servers is not arranged in alphabetical order, and hence it became quite challenging to scroll through the list when looking for a specific server location. The Surfshark Windows app also misses a map view offered by most VPN services in the segment.
The Surfshark VPN app offers you numerous security features to secure your browsing experience. Here are a few key highlights of the Surfshark VPN service.
1. Protects Privacy:
Yes, that's right! Surfshark VPN service follows a strict no logy policy that does not record your browsing activities. It does not collect your IP address info, session information, browsing history, or identifiable data. Surfshark VPN uses 256-bit solid military-grade encryption to keep your online activities secure.
2. High Speed and Uninterrupted Streaming:
Surfshark's stable network of servers instantly establishes a connection between your device and the web. You can rely on Surfshark's speed and performance to enjoy an uninterrupted streaming and gaming experience. It unblocks more than 20 Netflix libraries and performed reasonably well on other platforms.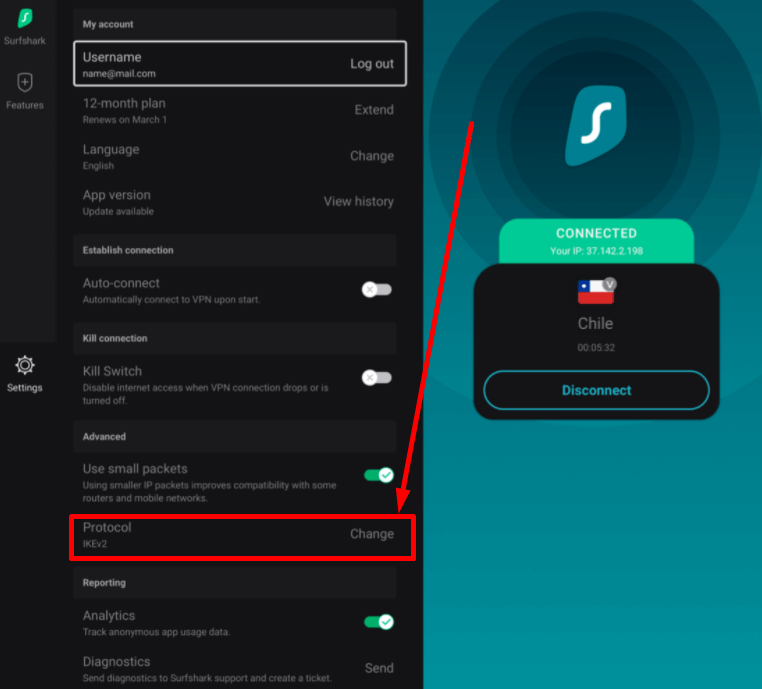 3. Compatible With WireGuard:
Surfshark offers you three different protocols, including WireGuard, IKEv2, and OpenGuard. WireGuard is known for its high speed and performance and is much faster than other protocols.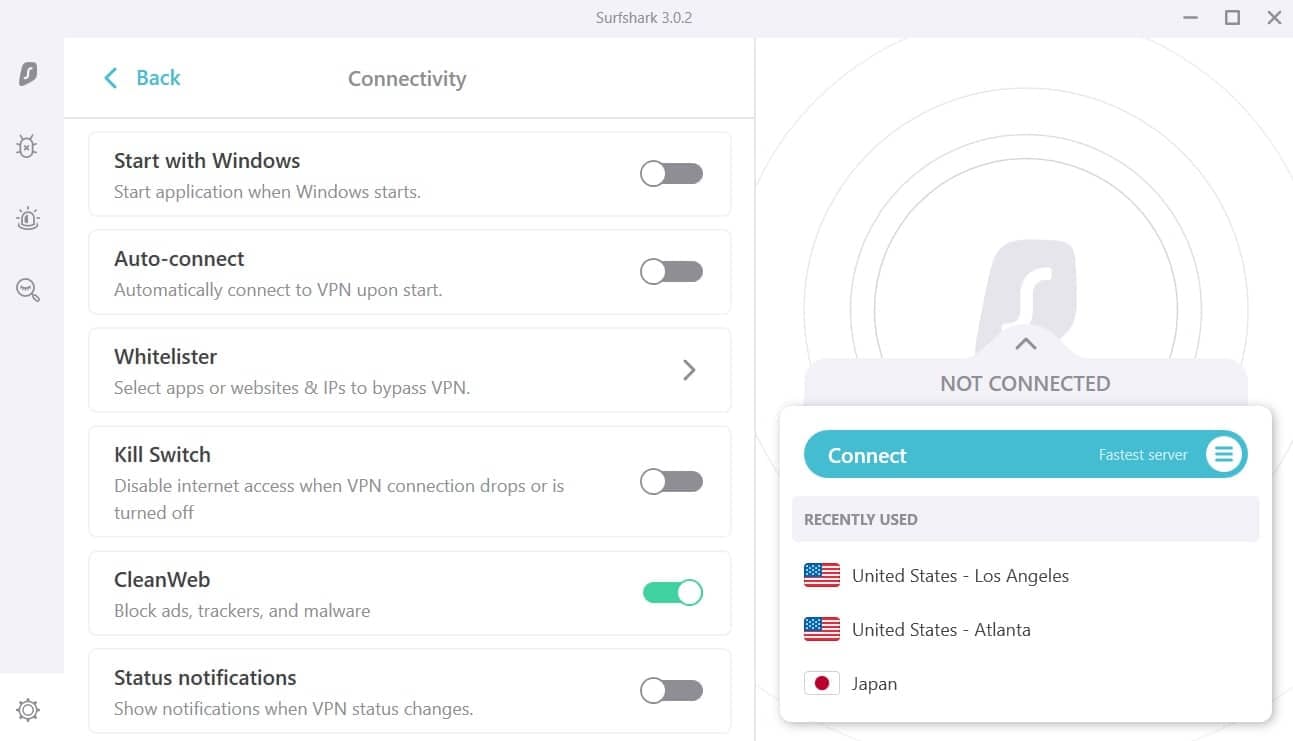 4. Automatic Kill Switch:
The Kill Switch is a must-have feature in every VPN app as it protects your online information from being exposed in case of connection drops. So, even if the connection fails or drops unexpectedly, the Kill Switch feature deactivates your Internet connection as a security measure. Surfshark's VPN app for Windows also supports an automatic Kill Switch feature which you can find in the Settings section.
5. Multihop Servers: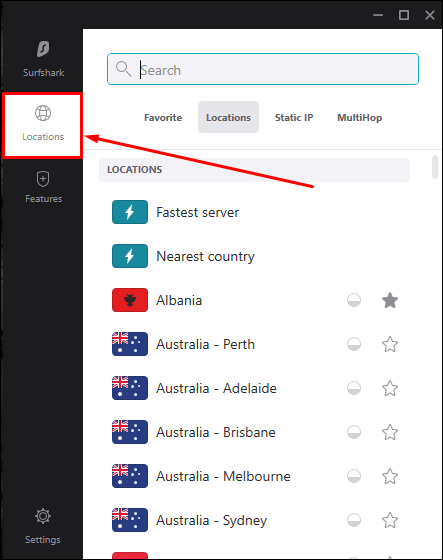 Here comes another unique feature offered by the Surfshark VPN service. It is a unique approach where Surfshark throws your network traffic through more than one server for enhanced privacy. However, it might hamper the speed, so you switch to this mode only if you are hyper-vigilant about protecting your privacy.
6. Camouflage Mode:
Surfshark's camouflage mode is a blessing in disguise. When you enable the camouflage mode, no one will be able to track you or be able to figure out that you are using a VPN service. So, if you live in a country where using a VPN service is banned, Surfshark camouflage mode can be your savior as the Government won't be able to trace you.
7. NoBorders Mode:
The NoBorders mode on the Surfshark Windows app easily bypasses Internet restrictions in highly censored regions like China, UAE, and Vietnam.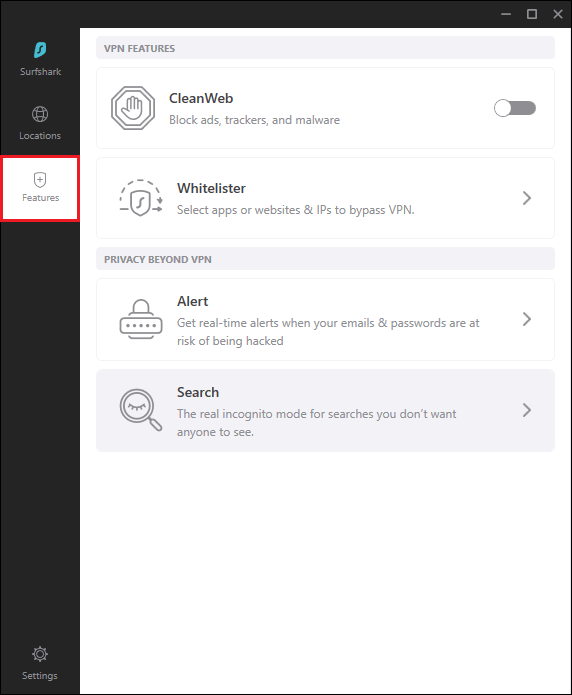 8. CleanWeb:
The CleanWeb security feature on Surfshark VPN blocks built-in ads and protects your device against malware and phishing attacks.
Surfshark rolls out regular updates now and then, including bug fixes, additional security features, and performance improvements. The latest update of the Surfshark Windows app includes a new "Nexus" feature that rotates your IP address regularly. So, as of now, the Nexus is only serving as an IP rotating tool, but it may become a standout feature in the future. The WireGuard connections have also been considerably improved. They are quick and establish a connection in just a couple of seconds. Surfshark also launched a browser extension for Microsoft Edge that you can use on Windows. The latest version of the Surfshark app was released on 27th May 2022. To manually update the Surfshark Windows app, you can visit website and install the latest version of the Surfshark on your Windows PC.
The Surfshark VPN price plans are listed as follows:
Once you opt for any of these plans, you can enjoy using the Surfshak VPN service on any platform as it supports unlimited simultaneous device connections.
The Surfshark VPN is an excellent combination of blazing fast speed and high-class security. When tested on different servers, even the ones that are geographically located thousands of miles away, Surfshark managed to perform decently. In the US, WireGuard offered a download speed of 792Mbps, and in the UK, it reached 700Mbps.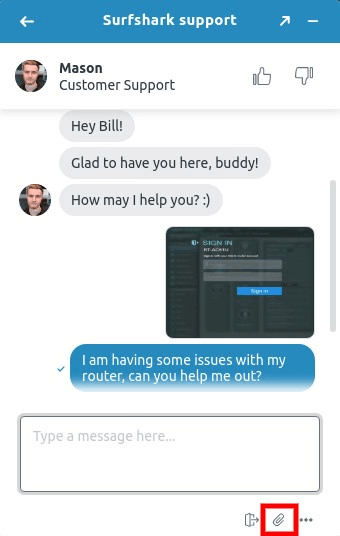 Surfshark customer service owns a dedicated team of professionals that can guide you at any point when you are stuck. You can seek help via live chat or email if anything is troubling you while using the VPN app. You can also refer to the knowledge base that includes tutorials, guides, and FAQs to know more about the app. The live chat team was quite prompt and helpful with their replies.
FAQs
If you weigh speed, performance, and credibility, NordVPN is a clear winner. However, if the price is your top concern, you can go with Surfshark as it is comparatively cheaper.
Final Verdict
On this note, we finally wrap the Surfshark VPN review. So weighed on multiple aspects, Surfshark is a good fit for anonymously and securely browsing online. If you want to choose a VPN service for personal use, especially for streaming or browsing websites, Surfshark is the VPN for you. It keeps your online activities hidden, unblocks all major streaming platforms, and delivers top-notch speed and performance. Also, at any point, if you realize that Surfshark is not an ideal VPN for you, then you can try
Systweak VPN
. Systweak VPN is a fast, secure, and reliable VPN for Windows that offers you full streaming access, unlimited bandwidth, AES-256 encryption & unlimited device connection. You can connect with us on
Facebook
,
Twitter
,
Pinterest
, and
Flipboard
for more such updates.