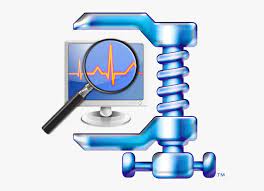 WinZip Driver Updater
WinZip Driver Updater Review : Is WinZip Driver Updater Legit
Whether WinZip Driver Updater is legit or not, would it be able to scan and detect all the device drivers on your computer? We answer all of your queries here while we review WinZip Driver Updater. Read about the features, cost, and limitations in this WinZip Driver Updater review blog
What is WinZip Driver Updater?
WinZip Driver Updater is a driver updating tool from the WinZip System tools. The driver updater is equipped with every feature you need in a good driver updater for Windows PC. It can run quick scans and show results with the driver status summary. With the registered version, you can use the one-click Update All function and update all your outdated device drivers and be free from any hassle. Along with it, you can also update drivers individually on the free WinZip Driver Updater version. You will find it similar to that of Advanced Driver Updater as it will also effectively update the drivers in the free version.
WinZip Device Driver consists of a large database and the highlighting point here is it practices a very safe method to install updates. It will only collect the latest versions of the device drivers from the official manufacturer's website to ensure the users with safety. It also creates a restore point before each update in case you need to revert it. The backup and restore option is also available to help you keep a hold on what you want from your system. The scan can be scheduled and it will help you by regularly updating the device drivers.
Why Choose The WinZip Driver Updater?
When you are looking for one of the best driver updaters for Windows PC, WinZip Updater comes at the topmost searches. With WinZip Driver Updater download you will get many features that will keep your PC running smoothly. We are here listing out the reason to get WinZip Driver Updater for your computer –
Automatic scan
One-Click updates
Safe and secure updates
Automatic updates
Scheduled Scan
Backup and restore drivers
Exclude drivers from scan
Available in multiple languages
Creates restore point before updates
Fast speed
Manual updates available
Scan Types
Automatic Scan
Manual Scan
Updates
Outdated Drivers
Programs
Scheduled Scan
Schedule Daily
Schedule Monthly
Schedule Weekly
Customer Support
Email Support
Phone Support
Specifications-
Current Version- 5.36.0.18
Operating System – Windows 10, 8, 7, Vista, XP
On the interface level of the WinZip Driver Updater, it can be said that we have decent-looking software. You can find it a little old-fashioned but it comes with all the features listed clearly. The PC Scan, Backup, and other options for settings are also mentioned. Home features the Start Scan button clearly and the current status of the device drivers. PC Scan will mention the list of the device drivers with the status. Backup and Restore features are available in the Backup tab. Options contain the General Settings, Exclusion list, License, and Schedule options. It is available in 15 languages, including English, Dutch, Spanish, French, Italian, Turkish, Danish, German, Norwegian, Swedish, Finnish.
1. Automatic Scan –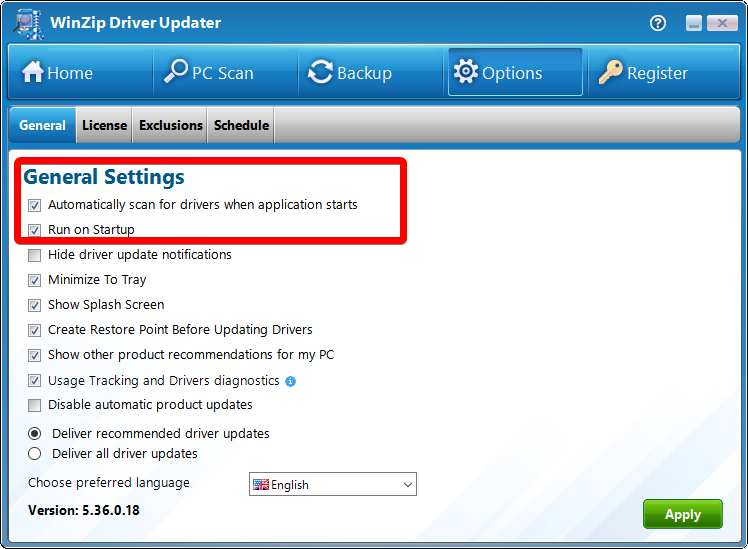 Once the program is installed, it will automatically run the initial scan and show the present status of device drivers on your PC. You can also opt to run the WinZip Driver Updater every time you boot your computer. The automatic scan will help you to identify outdated or corrupt drivers and update them on time.
2. Backup And Restore –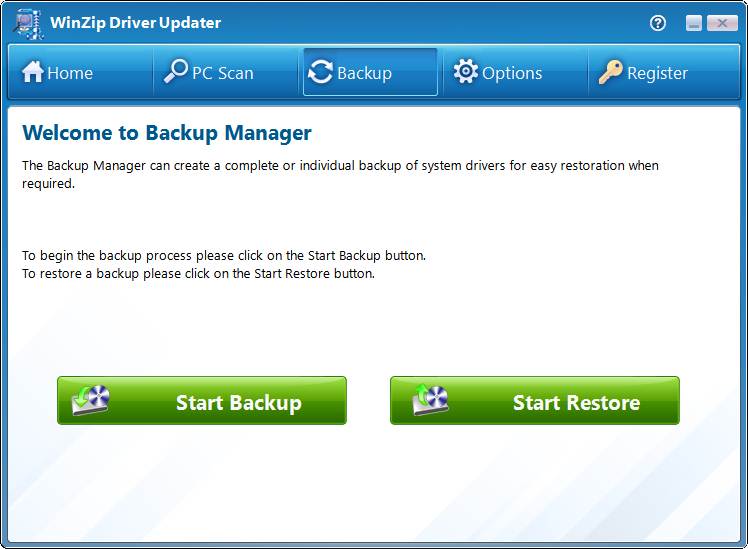 Backup and Restore is the necessary functionality of a Driver Updater. In case a device driver is updated and it's no longer compatible with the operating system, this can fail the device. Go to Options> Backup and click on Start Backup to take a backup of the current state of device drivers on your computer. Later on, this backup is saved by WinZip Driver Updater and you can click on Start Restore in case of need.
3. Schedule Scan –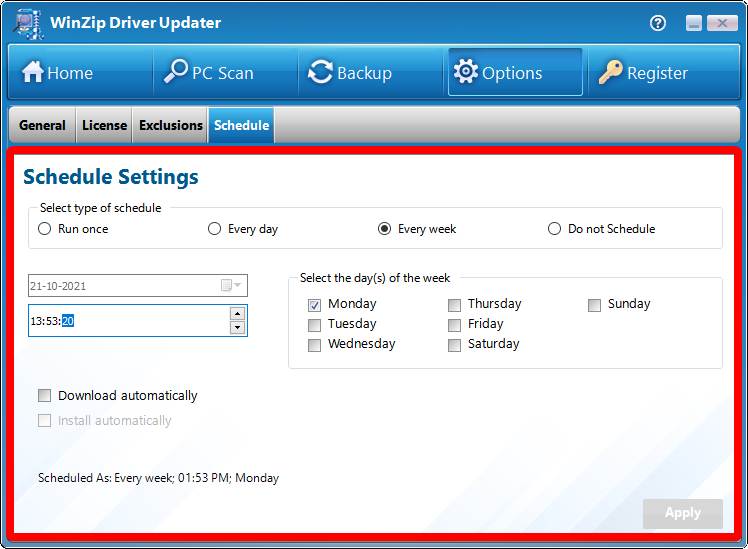 Scheduling Scan to automatically look for the driver updates is one of the important features. WinZip Driver Updater comes with this feature and you can find it under Options>Schedule. Here you will find the type of schedule – Once, Daily, Weekly, or not scheduled. Select the date and timings according to your preference. Click on Apply after filling in your choice of schedule.
5. Exclusion List –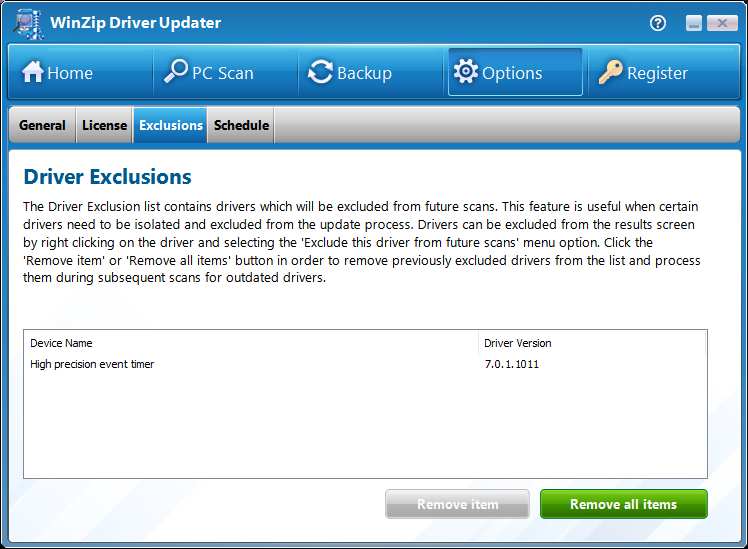 The exclusion list is available to keep certain drivers out of the list. As you know sometimes a few device drivers do not need updates because it will make them incompatible with the operating system. Therefore, you can right-click on any such device drivers on the PC Scan list and select the option Exclude this driver from the future scan. You can find these drivers in the Exclusion tab of Options.
While using the WinZip Driver Updater free version, we noticed that the product gets regular notifications for its update. Even though it lacks a Check for updates button on the tool as such its other competitors like Smart Driver Care and Advanced Driver Updater. We can say that it is fairly good with the updates as it has turned on the automated updates.
WinZip Driver Updater cost is $35.34 and it comes at the subscription price for a year. However, you can cancel your subscription anytime you like. If you want WinZip Driver Updater Free of the cost you can download it and then avail the limited features. The updates and features of the free version are very limited.
WinZip System Utilities Suite can also be downloaded at the additional cost of $5.00 It includes all the features of WinZip Driver Updater and system tools to clean, optimize, protect and speed up your computer.
WinZip Driver Updater is quite good in terms of speed as you can judge from its scan rate. The installation time after the WinZip Driver Updater download is very few minutes. You can start the scan after launching it and it will show you the results of the outdated drivers in need of updates. On further updating the device drivers, you can easily see the results in minutes, although it depends on the number of drivers to be updated.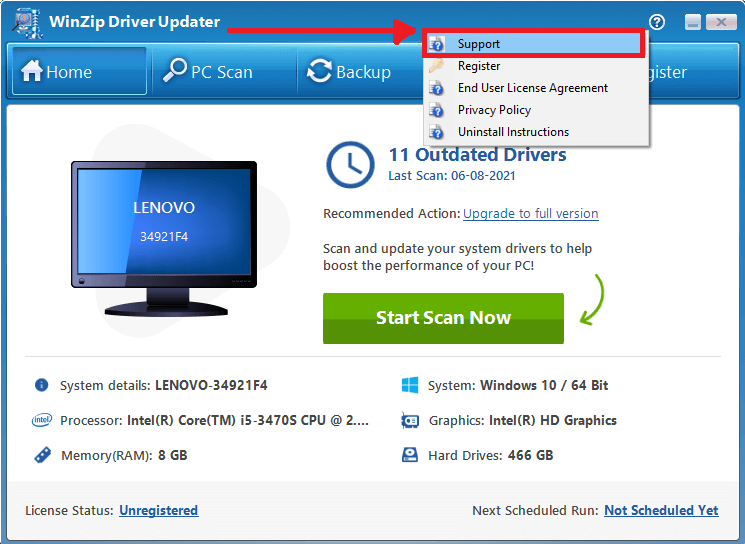 You can reach the Support page of WinZip Driver Updater from the tool itself. Go to the Help icon on the Top-Right corner of the tool and click on it to see more options. Click on the first option Support which will redirect you to the official support page of WinZip Driver Updater to submit your query. It currently says that the query may take 5-7 business days to be answered.
WinZip Driver Updater has an official support page dedicated to the tool and it will provide you with multiple options to solve your problems. The articles are based on the Product Overview, Installation, Purchase, license and registration, etc. It also includes articles to help the users with the basic queries such as why we need a driver updater and how it works.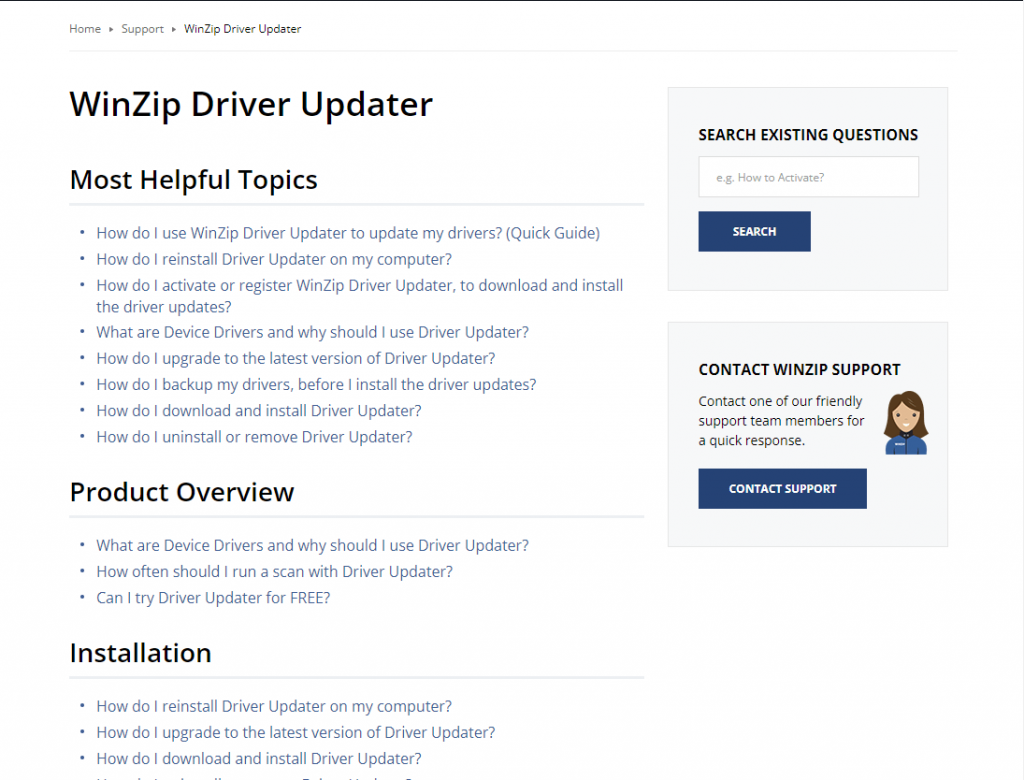 How To Install WinZip Driver Updater?
To learn how to install WinZip Driver Updater, you need to follow the steps below –
Step 1: Start with visiting the official website of WinZip Driver Updater to download the software
Or
Download WinZip Driver Updater from the download button given below-
Step 2: Run the setup file and click on the install button.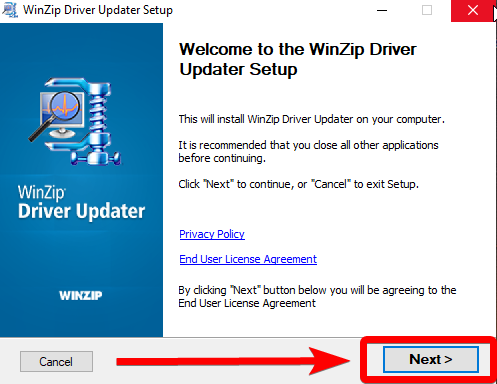 Step 3: Once the installation is complete, it will run an automatic scan for your computer to look for all the incomplete, outdated, corrupt drivers.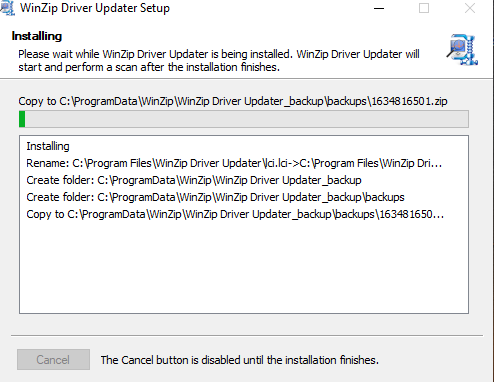 How To Use WinZip Driver Updater?
It is very simple to use WinZip Driver Updater, but we will help you with the steps. When you are done with the steps above for WinZip Driver Updater Download, you can easily start with the steps given below –
Step 1: Launch the application.
Step 2: On the home screen, click on the Start Scan Now button.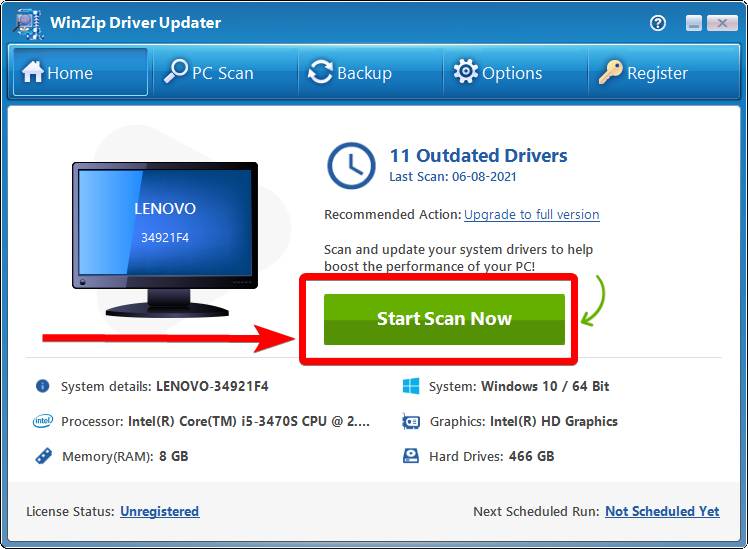 Step 3: The scan will take a few moments to show you the results.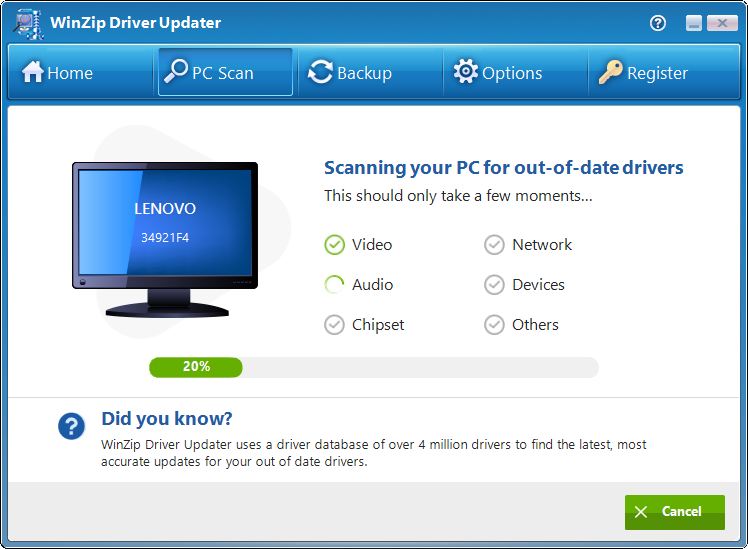 Step 4: You will be directed to the PC Scan page to view the scan summary for the device drivers.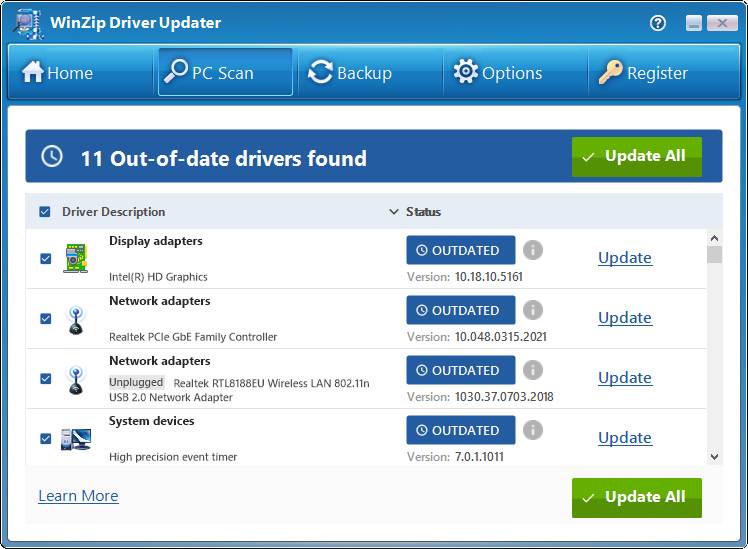 Step 5: Here you will be able to click on Update All to update all of the outdated drivers in this list quickly if you have registered the version.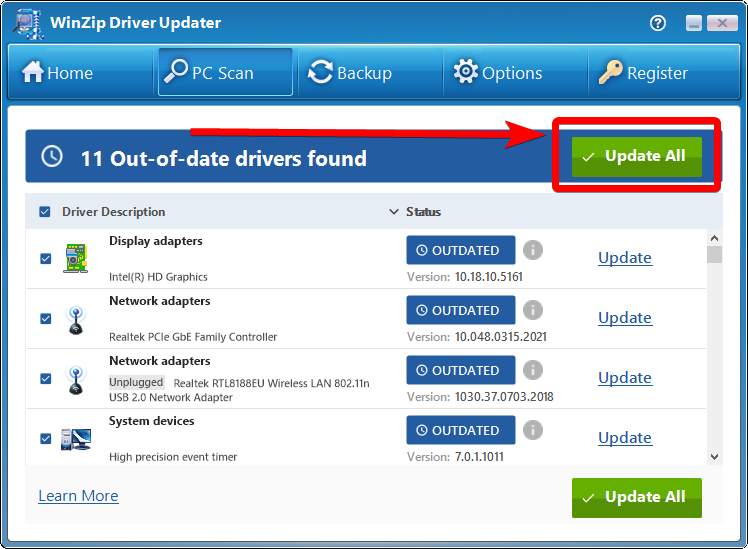 In the case of the WinZip Driver Updater free version, you can click on the Update button given next to each driver. This will help you update the device drivers manually.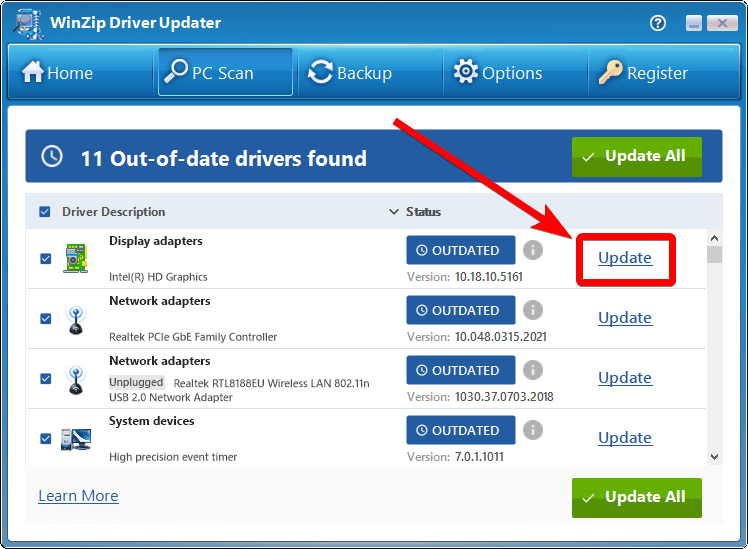 This is how you use WinZip Driver Updater to update the device drivers on your computer. Note that the WinZip driver practices safe downloads for the latest version of device drivers from its manufacturer's official website. This makes it a likely choice for a driver updating tool for Windows PC.
Frequently Asked Questions-
Q1. Is WinZip Driver Updater legit?
Yes, WinZip Driver Updater is legit software for Windows PC. It is a driver updating software that will help the computer perform its operation smoothly.
Q2. Do you have to pay for the WinZip Driver Updater?
Yes, WinZip Driver Updater comes at $35.34 for its full version. WinZip Driver Updater Free can also scan and detect outdated device drivers but it has limitations on its functionality.
Q3. Is WinZip Driver Updater Safe?
Yes, WinZip Driver Updater is a safe option for your Windows PC to update the drivers. It comes with a trusted driver database and the software always gets them from the original manufacturers.
Q4. Do I need WinZip for Windows 10?
Yes, you can opt for WinZip Driver Updater for Windows 10 as it provides you with updates on device drivers and helps you run it smoothly.
Q5. Is WinZip good or bad?
WinZip Driver Updater is a good driver for Windows PC. It gets regularly updated and has several features such as Backup drivers, Restore drivers, and Scheduling scans.
Q6. Is WinZip Driver Updater a virus?
No, WinZip Driver Updater is software that helps Windows PCs to update the device drivers. It is however possible to download a virus in a similar name as a lot of malicious elements practice to hide under the name of another product's name. You need to make sure you download from the official website and keep an antivirus program on your system to detect potential threats.
Verdict-
WinZip Driver updater is capable of updating outdated drivers and fixing the system issues due to them. WinZip Driver Updater review would help you in judging the product better. While it gives you an approach in downloading and installing the drivers safely from authentic websites, you can rely on its regular updates. Meanwhile, you can compare it with the other driver updaters such as Smart Driver Care if you are looking for more features in your tool.
We hope the WinZip Driver Updater review helped you out in learning all about the software. We look forward to your comments to know more about your opinion on this blog post. For more such reviews on Windows software, keep visiting Top10PCSoftware.