IPVanish VPN Review: Is IPVanish VPN safe?
A VPN is one of the most simple yet secure tools to stay safe and anonymous while browsing on the web. You can find a wide array of VPN tools for Windows online, and IPVanish is a decent pick. This post includes a detailed IPVanish review covering features, pros & cons, pricing, speed & performance, and all the major aspects you should consider before using this software.
What Is IPVanish VPN?
Founded back in the year 2012 by Mudhook Media Inc., IPVanish is a popular VPN service based in the United States. The VPN service was initially started with mere 32 servers but in the later years, the company expanded its services on a vast scale that now owns more than 2000+ servers in 75+ locations around the globe. IPVanish has its infrastructure, including a top-tier fiber-optic network of servers and a data center. This US-based VPN service securely encrypts your network traffic and protects your sensitive information from being snooped by third-party trackers and cybercriminals.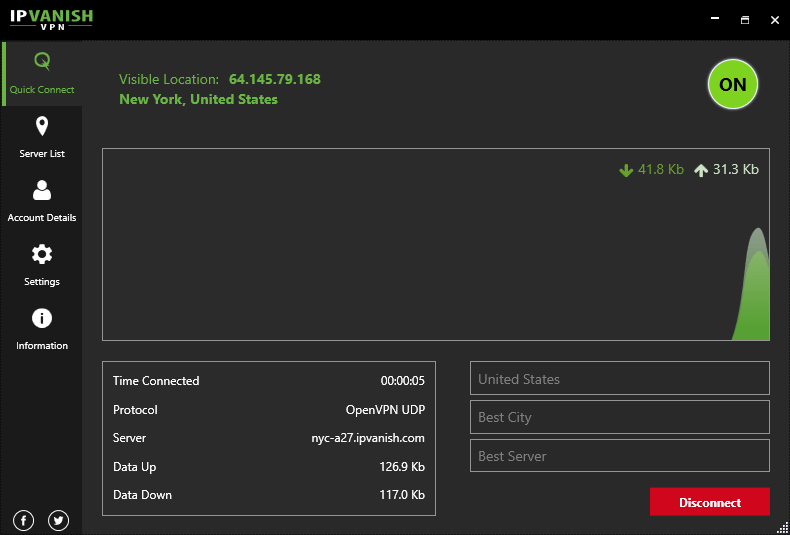 Even after being indulged in a "Logging Controversy" in 2018, IPVanish has still managed to stay put through all these years in terms of popularity and performance. IPVanish is a top-rated service that simplifies your online security on all platforms, including desktops, phones, consoles, and routers. It comes packed with a premium range of security features, an ad-free interface, and offers lightning-fast connection and download speeds. Compared to a free VPN software which includes a risk of data theft, choosing a paid VPN service like IPVanish is a good value for money. It owns an impressive collection of servers and can cater to all your browsing needs without a hitch.
Pros:
Multi-device connections.
No logs for users' data
Why Should You Choose IPVanish VPN for Windows?
Wondering why IPVanish is considered one of the best VPNs for Windows? Here are a few reasons to justify it!
Follows a strict no-log policy and advanced 256-bit military-grade encryption.
Extends support to WireGuard protocol for faster connections.
Armors your WiFi network connection to safeguard your online activities.
Avoids ISP tracking.
Encrypted web browsing keeps the snoopers, advertisers, and Man-in-the-Middle attacks at bay.
Unmetered connections.
Malware detection and removal.
Unblocks geo-restrictions and avoids geo-targeting.
Includes premium security features like Kill Switch, Split Tunneling, and DNS leak protection.
Comes with an easy-to-use, ad-free interface.
Secure your online gaming activities.
30-day money-back guarantee.
24/7 customer support via live chat, email, and phone.
Security
AES-256 encryption
Kill Switch
No logs policy
Streaming Servers
Netflix
Others like Hulu, BBC iPlayer, HBO Now
Customer Support
Email support
Live chat support
Technical Specifications:
Latest Version: IPVanish Windows Version 3.7.5.7
Operating System: Supported on Windows 32-bit and 64-bit | x84 and x64
Compatibility: Windows 11, Windows 10, Windows 8, Windows 8.1, Windows 7, Windows XP
Minimum Disk Space: 500 MB of minimum disk space required.
RAM: 2 GB RAM
Processor: 1 GHz Intel Core Processors or later.
Download Size: 33.7 MB
Languages Supported: English
How to Use IPVanish VPN App on Windows?
So, are you all set to use the IPVanish Windows app? Let's get started.
Step 1:
Visit this link
and download the IPVanish Windows app on your device. Tap on the "Download Windows VPN app" button to get started.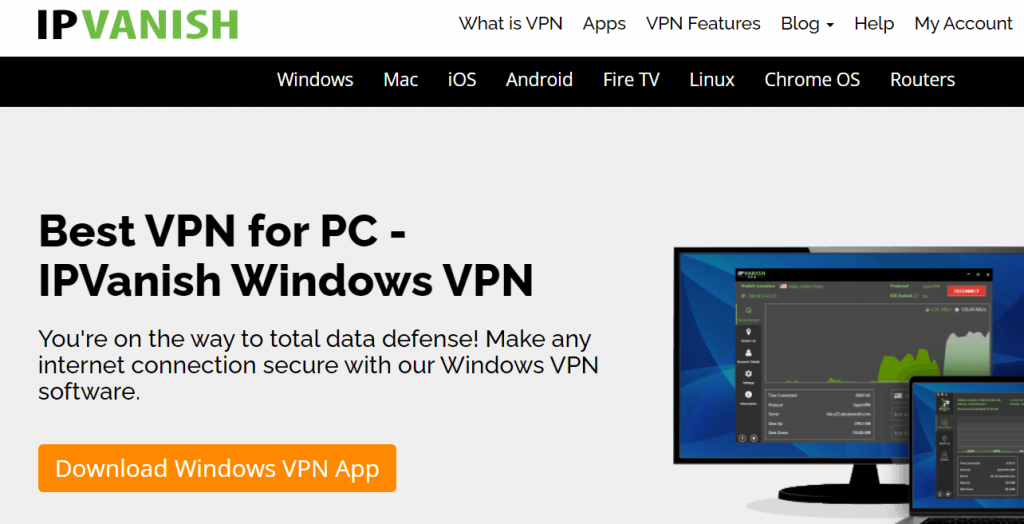 Step 2:
The download process will begin right away. Once the setup file is downloaded on your device, double-tap on it to execute it.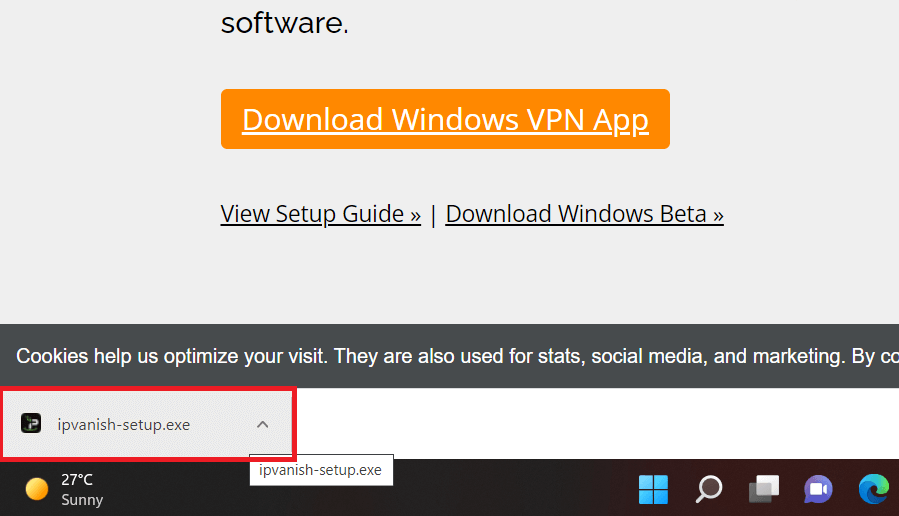 Step 3:
Choose a file location to install the program files on your Windows PC. You can also tap on the "Change" button to change the default file location. After choosing the file location path, tap on the "Install" button to proceed.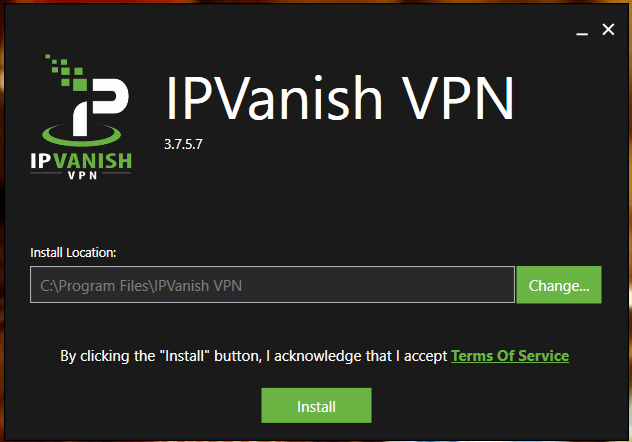 Step 4:
The installation process will begin right away. Windows will pop up a security alert. Hit on the "Yes" button to agree and proceed.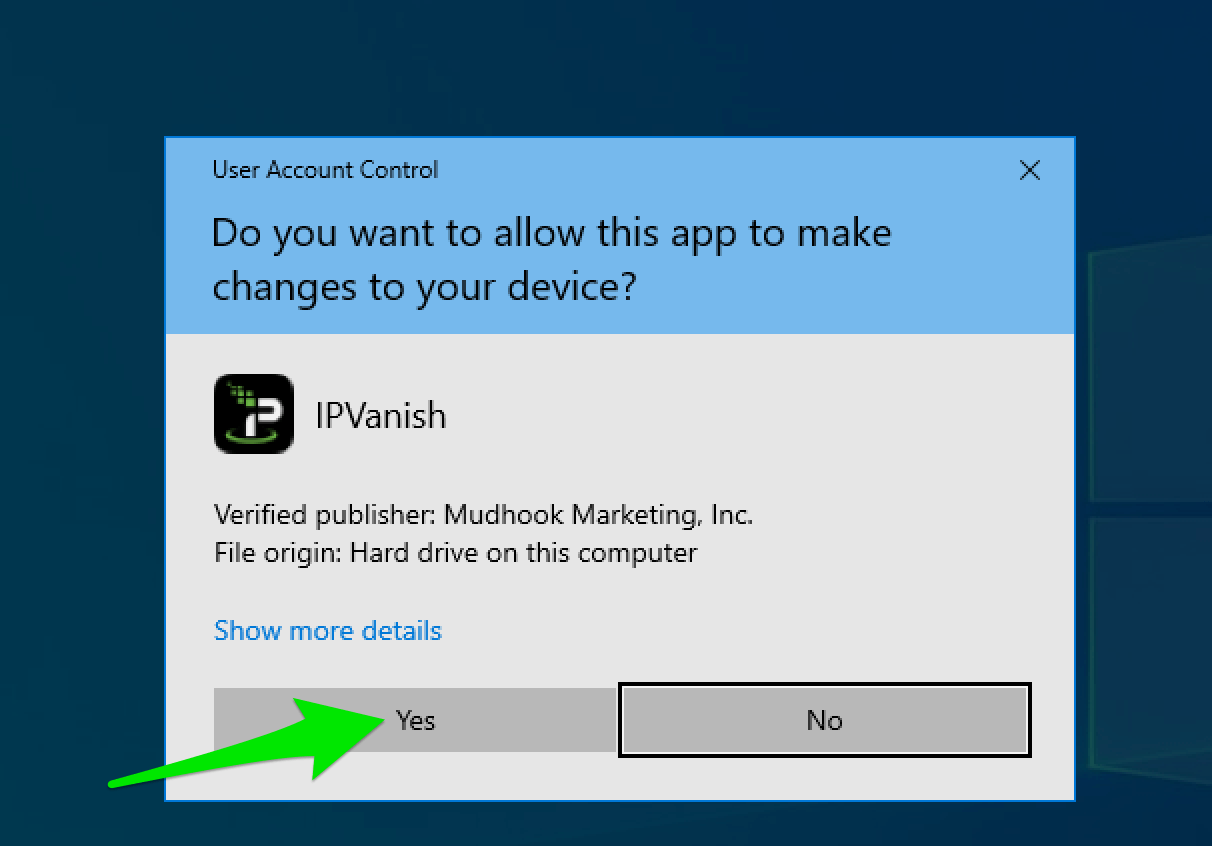 Step 5: Once the IPVanish app for PC is successfully installed, hit the "Run" button to launch the app.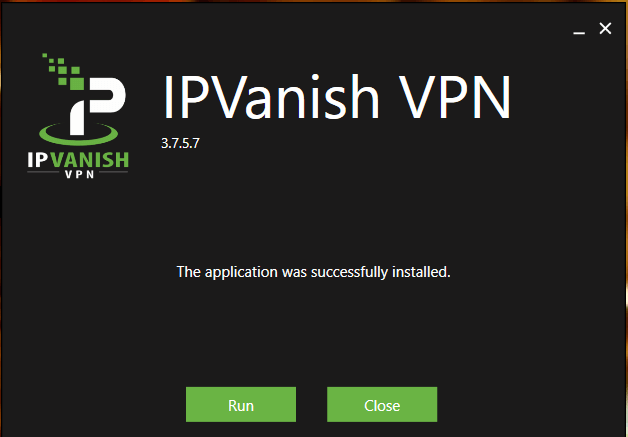 Step 6:
The IPVanish app will now open on your Windows device. If you already own an account, enter your user ID and password to log in to your account. If you are a new user, hit the "Sign Up" button and fill up the online form to get subscribed.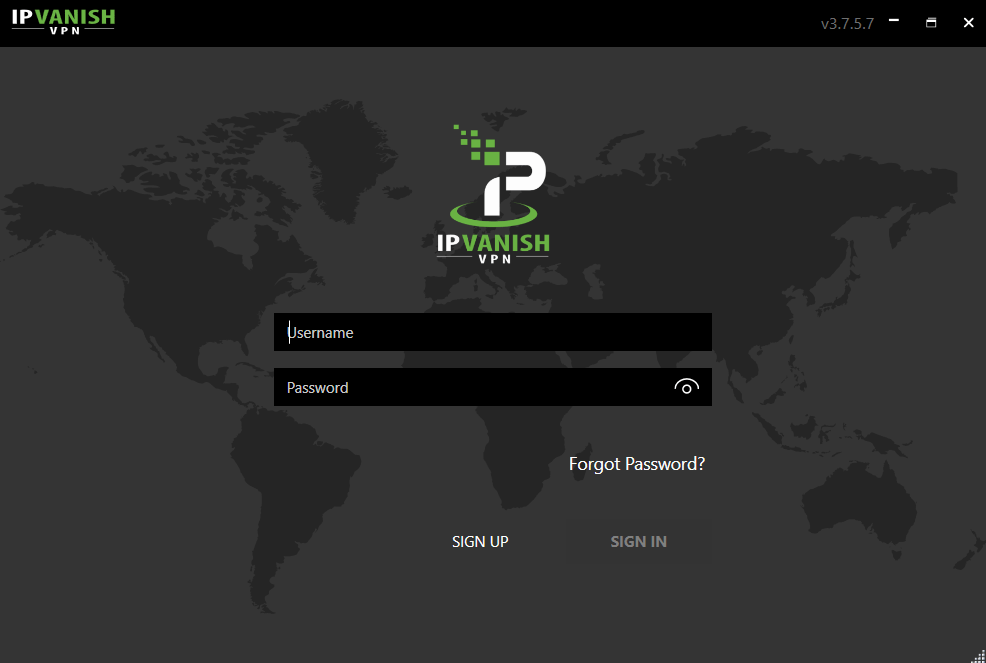 Step 7:
After logging into your IPVanish account, switch to the "Quick Connect" section from the left menu pane to begin using the VPN service. Tap on the "Connect" button, and you will get a list of available servers on the screen.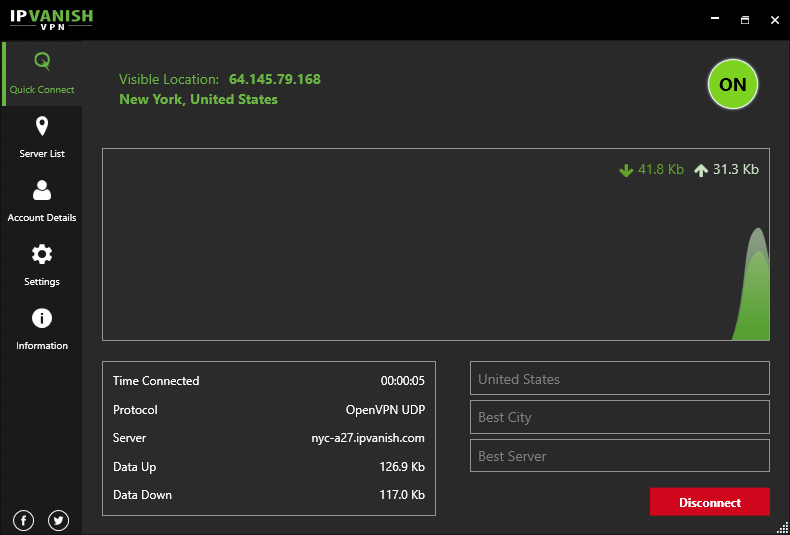 Step 8:
To change the server location, you can switch to the "Server List" section from the left menu pane. Here you will see an entire list of servers that you can choose from. Make your selection and hit the "Connect" button to connect to the respective server.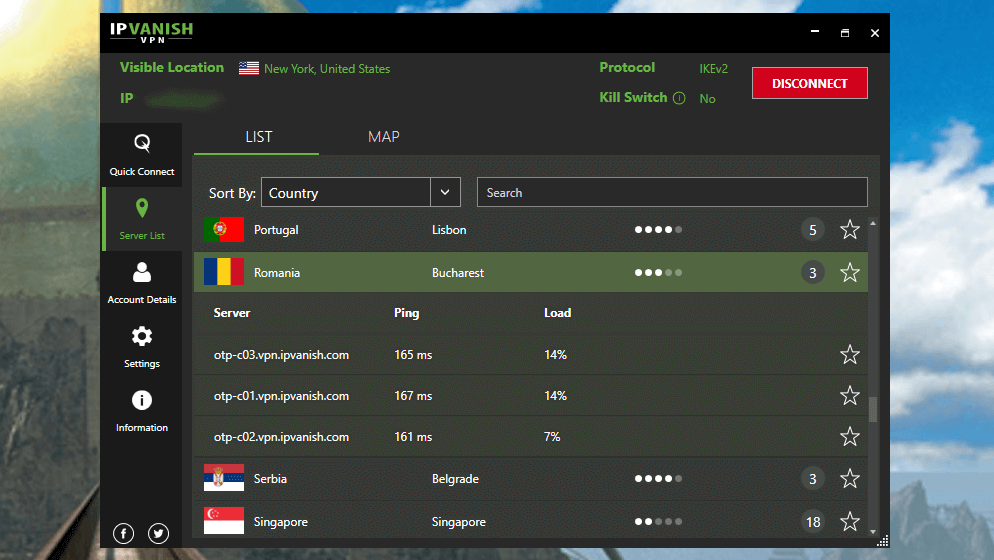 Step 9:
To configure VPN settings, you can switch to the "Settings" section. The Settings section is broadly divided into four      categories: General, Connection, IP Settings, and Logs.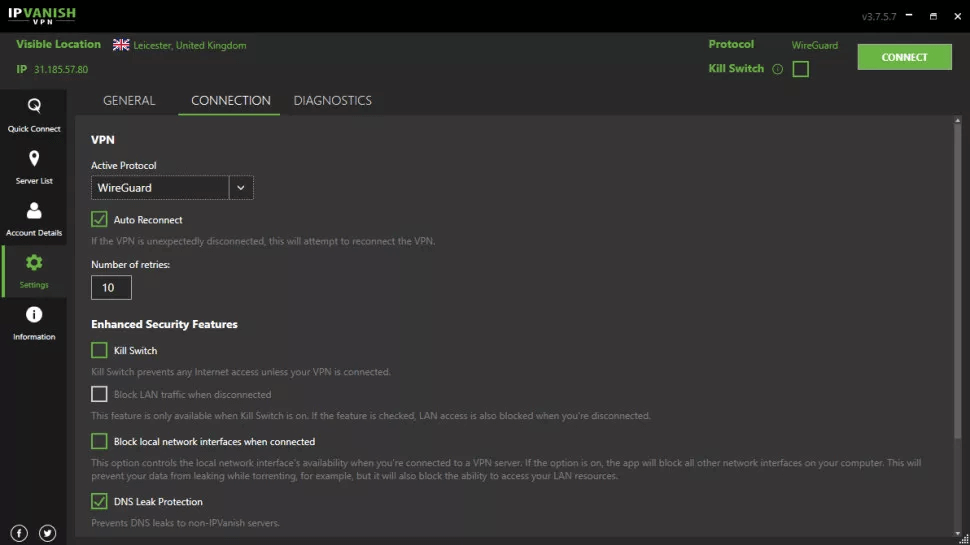 Step 10:
And that's it, fellas! Get ready to surf the web anonymously, as your IP address information will be masked. Access a wide range of restricted infotainment content, websites, and more without risking your data.
IPVanish features a streamlined, neat, minimalistic dark-themed interface. The app is light-weighted, and hence you can easily juggle other tasks. IPVanish VPN's dashboard is divided into four important categories that include all the tools and security features: Quick Connect, Server List, Account Details, and Settings. You can quickly access these sections by hovering over the left menu pane. You can simply switch to the "Quick Connect" section to get started. However, as a VPN newbie, you may find the Quick Connect panel cluttered. But over time, you might get used to it as it includes all the functionalities and features on the first screen itself. Moving on to the "Servers" section that features all the available servers and the country flag icons. You can also use the "Search box" to filter your server search or sort the results based on country or region. You can also switch to the "Map" view, which features a nifty map interface. You can simply drag your mouse and move around to pick a server location on the map. IPVanish Windows app also offers you a choice to resize the map, zoom in or zoom out a specific area based on your preference.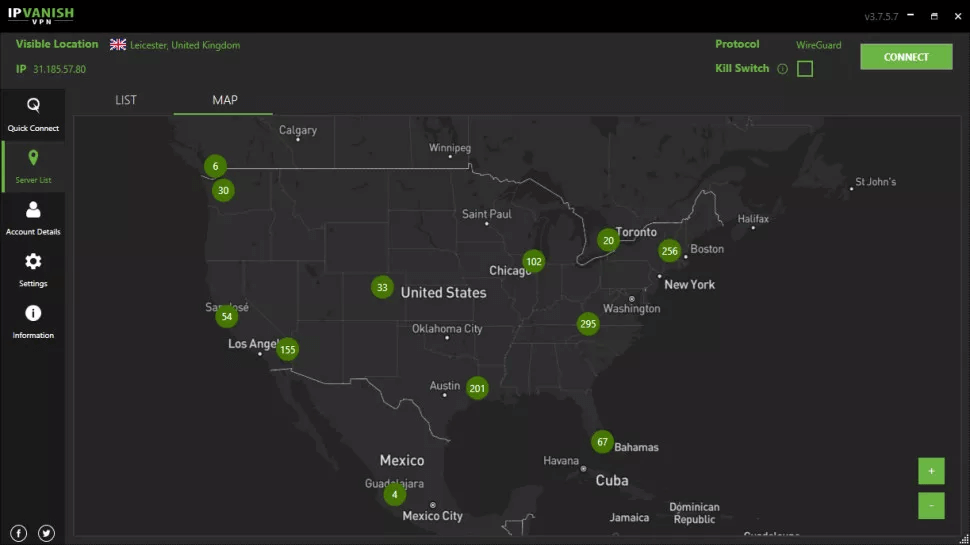 The next important section is the "Settings" pane. The Settings is neatly divided into three broad categories: General, Connection, and Diagnostics. Here you can enable/disable all the primary VPN settings like Kill Switch, DNS leak protection, etc. Using the drop-down menu, you can also switch between different protocols between WireGuard, IKEv2, SSTP, PPTP, and L2TP.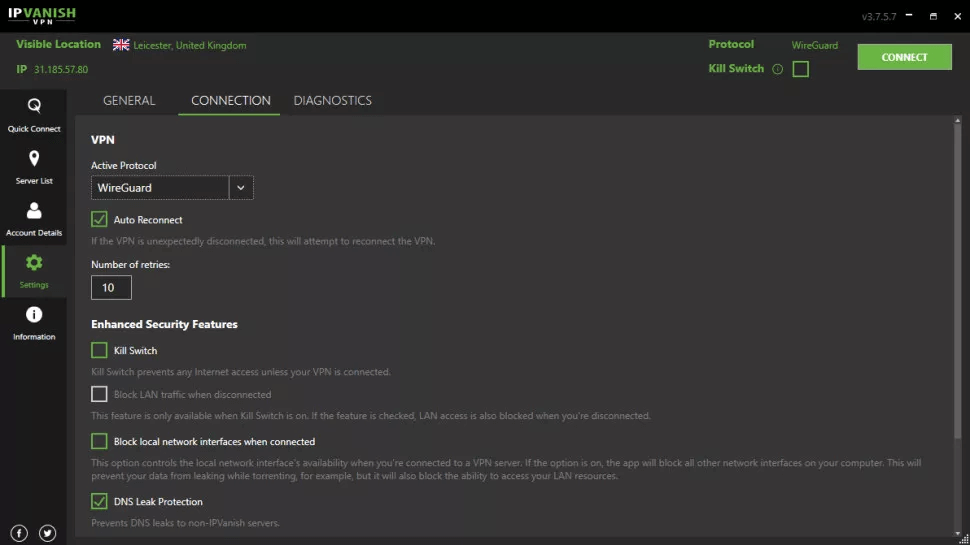 So, yes, one click is all it takes to navigate anywhere within the app.
The IPVanish VPN app for PC comes packed with a wide array of premium features. Here are a few highlights of the IPVanish Windows app:
1. Advanced Encryption:
IPVanish VPN app follows a strict zero-log policy and an advanced 256-bit military-grade encryption to secure your online activities. The advanced encryption protects your online privacy and keeps snoopers, adversaries, and cybercriminals at bay.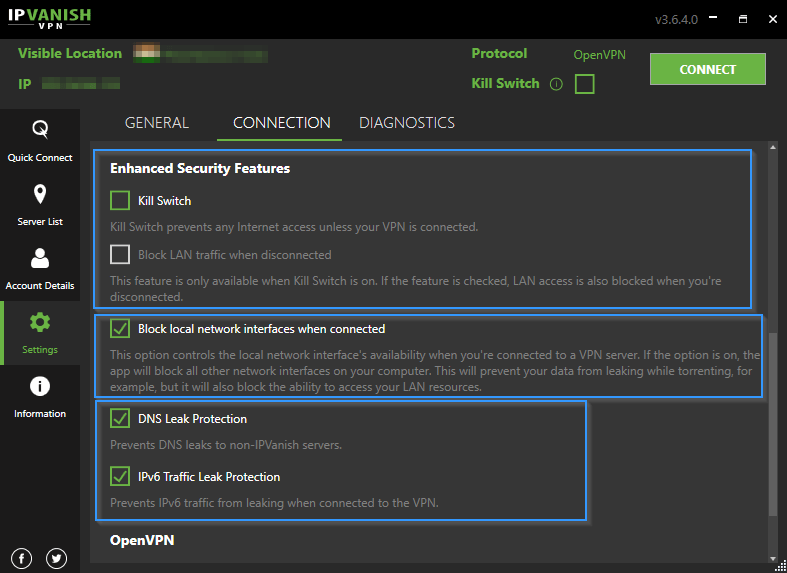 2. Kill Switch and DNS Leak Protection:
A VPN Kill Switch is a much-needed feature that shuts down all the Internet traffic in case of a connection drop. The Kill Switch feature and DNS Leak Protection comes automatically enabled by default on the IPVanish VPN app.
3. Multiple VPN Protocols: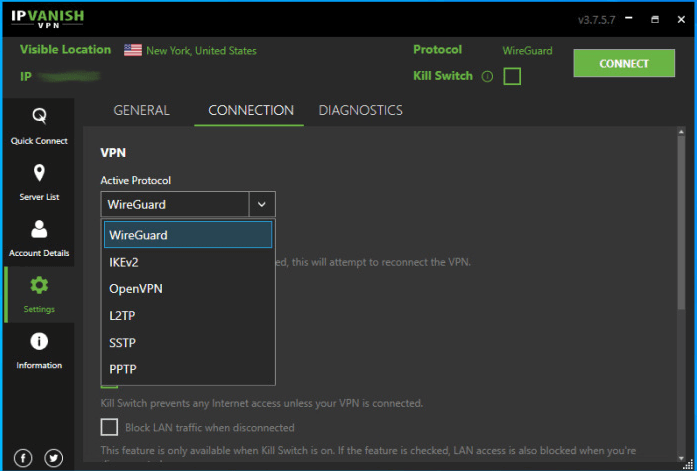 IPVanish VPN service supports multiple secured VPN protocols that include WireGuard, IKEv2, SSTP, PPTP, and L2TP. You can head to the Settings section of the IPVanish VPN app to switch between different protocols. However, WireGuard is considered extremely reliable and fast in terms of speed and performance.
4. Number of Servers:
The IPVanish VPN service currently offers more than 2000+ servers in 75+ different locations across the globe.
5. Unmetered Connections:
You can use the IPVanish VPN app to connect multiple devices simultaneously.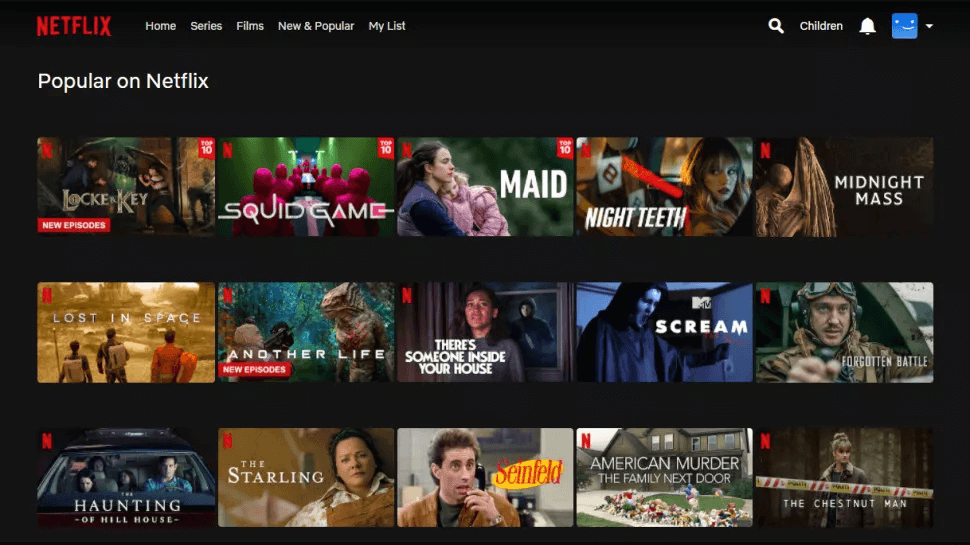 6. Unblocks Geo-restricted Content:
With the help of the IPVanish VPN app, you can stream content on popular platforms like Netflix, Hulu, BBC Player, and more. Although, you might not be able to unblock the Amazon Prime service on the IPVanish app. Automatic Startup: This is one unique feature offered by the IPVanish VPN service. The Automatic Startup feature automatically activates your VPN connection when your device detects an Internet connection.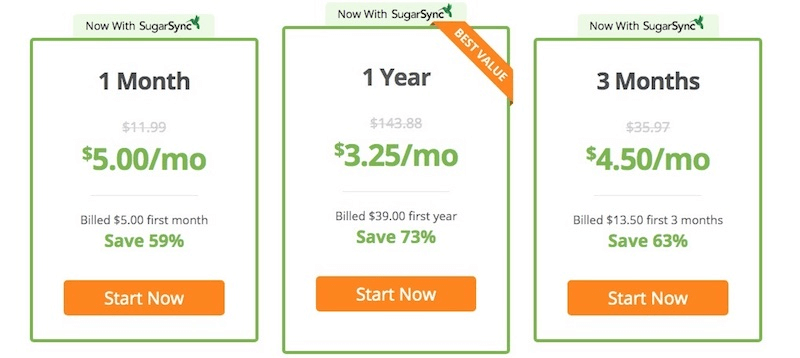 The Annual plan can be billed at a mere cost of $44.99 for the first year and $89.99 thereafter. The VPN service also offers a 30-day money-back guarantee on its annual plan. So, if you can cancel within the first month, you will be eligible for a refund. Payment methods available: Credit or Debit card and PayPal.
We tested the IPVanish VPN app using the WireGuard protocol as it claims to be the fastest. The VPN service delivered a reasonably decent streaming speed of about 800-900 Mbps. Compared to other popular VPN services like
CyberGhost
, NordVPN,
SystweakVPN
, and SurfShark, the IP Vanish VPN performed a bit slower on the Windows platform.

The
IPVanish VPN's customer support
team offers you 24×7 support via phone, live chat, and email. You can also refer to their troubleshooting guides and knowledgebase to gain more insight into the product's functioning. However, if you cannot find assistance, you can always use live chat support (Available on the website). The IPVanish VPN support team will instantly connect you with a friendly agent, and then you can drop in your query.
Frequently Ask Questions:
Q1. Is IPVanish free?
The IPVanish app is free to download, but you have to subscribe to its plans to continue the services. With one subscription, you can avail of unlimited simultaneous connections. IPVanish is available on Windows, macOS, iOS, Android, Linux, FireTV, and ChromeOS.
Q2. Does IPVanish work with Netflix?
You can easily unblock the Netflix of any country or region using the IPVanish VPN service. You can also stream content on other popular streaming platforms like Hulu, HBO Now, BBC Player, Disney+, and more.
Q3. Who owns IPVanish?
The IPVanish VPN was founded by Mudhook Media Inc. in 2012. However, in 2019 the company was acquired by J2 Global with their NetProtect business.
Q4. Does IPVanish sell your data?
No, the IPVanish VPN service does not sell your data or record your activity logs. None of your personal information is shared or stored on the servers.
Q5. Is Surfshark better than IPVanish?
Surfshark and IPVanish are both easy-to-use, light-weighted VPN apps. But considering the number of servers, speed, pricing, and overall performance, Surfshark can be claimed to be better than the IPVanish.
Final Verdict
This wraps up the IPVanish review! The IPVanish VPN app supports a vast network of 2000+ servers and 40,000+ IP addresses across 75+ locations worldwide. It is a robust, light-weighted VPN app offering unlimited simultaneous device connections. Overall, the IPVanish VPN service serves a balanced offering in terms of speed, performance, and pricing. Although, there's still room for a few added security features. Despite its slight shortcomings, IPVanish still stands in the race for the best VPN in 2022.

If you are looking for VPN alternatives for Windows, Systweak VPN is a fairly decent pick. Compared to IPVanish, Systweak VPN features a broader network of servers, enhanced security features, and a color-friendly interface. And yes, do share your experience of using the IPVanish app on Windows. You can connect with us on

Facebook

,

Twitter

,

Pinterest

, and

Flipboard

for more such updates.