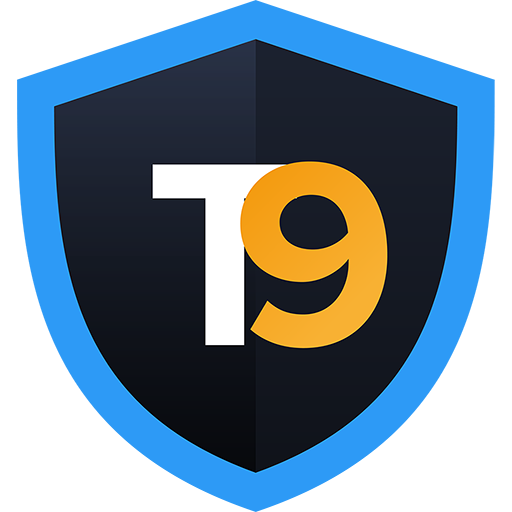 T9 Antivirus
T9 Antivirus Review – How Strong Is Your Defense Against Malicious Threats
What is the need for an Antivirus or malware remover software? Well, the digital world is not safe. Malicious threats in the form of malware, spyware, trojans, rootkits, phishing attacks, and many others keep surfacing and if you don't have an active defense to ward off such malicious threats, you may soon put your device and your data's safety in grave jeopardy. In this post, we'll discuss T9 Antivirus which has a reputation for being a simple yet effective Antivirus for Windows.
What Is T9 Antivirus?
T9 Antivirus is a feature-rich Antivirus solution for Windows. It can identify and help remove malicious threats (including zero-day threats) in real-time. Even though T9 Antivirus is a lightweight antivirus, it uses advanced heuristics to combat all kinds of malicious threats. Its database of virus definitions is updated regularly so that not even the latest malicious threats can get through to your Windows PC.
It offers active web and robust firewall protection with which you can steer clear of malicious websites and applications that may further barge into your system via the internet. It comes with three different scan modes with which you can scan your complete and individual files & folders for malicious threats.
Why Choose T9 Antivirus?
T9 Antivirus has been tested by experts and has attained a VB100 certification which testifies to its credibility as antimalware software. Also, in many tests, it was found that T9 is capable of detecting over 96% of malware which compared to industry leaders is highly accurate.
If we get behind some numbers, this Antimalware tool has been tested on over 900 malware types which included spyware, worms, Trojan horses, keyloggers, etc. The scanning took some time but the results were fairly accurate.
As to why you should choose this malware remover software over others, here are some reasons –
Ease of use.
Effective offline and online protection.
Startup Manager
Ad-Blocker
Schedule scans as and when you want.
Protection for USB devices.
60 days money-back guarantee
Multiple scanning modes.
Active web and firewall protection.
Startup manager.
Real-time and on-demand protection.
Scheduled scans.
Ad blocker.
Exclude domains from detection or block domains.
Windows-only Antivirus.
Limited free trial.
System Requirements
Unlike many other Antivirus tools, the system requirements of T9 are such that it can run on a PC with humble specs.As it is a lightweight Antivirus suitable for the majority of PCs running Windows –
Windows compatibility – Windows 11/10/8.1 / 8/ 7 SP1+ (32 and 64 bit)
Hard disk space required –  2 GB
RAM –  1 GB or more
Screen Resolution – Standard (1024 X 768 pixels)
Processor – Intel Pentium 4 / AMD Athlon 64 processor or above; ARM-based devices are not supported
At the outset, T9 Antivirus has a very straightforward interface. When you launch T9 Antivirus, the first screen lets you conduct a Quick Scan that you can initiate by clicking on the Start Scan button. To access more scan modes, you can click on the magnifying glass icon on the left and choose your mode of scan – Deep Scan  or Custom Scan mode.
From the right-hand side, you can enable Real-time Protection and see the status of recent scans and if T9 has captured any threats.
On the left-hand pane, you have the Safety Shield feature which when clicked takes you to Protection, Real-Time Protection, and On-Demand Protection History. The Protection tab further has options for aptly named Malware Protection and Exploit Protection. From the same section, you can also run Systweak VPN and TweakPass password manager, provided you have installed these applications on your PC.
The Real-time Protection and On-Demand history enlist any real-time threats or any threats that emerged from your suspected files and if you have quarantined any items. From the left-hand pane itself, you can install the StopAll Ads extension and block ads on your browsers.
As a best-in-class internet security tool, T9 Antivirus offers a host of settings that you can tweak for each of the options that we have discussed in this section and the features we will talk about.
1. Real-Time Protection
What makes T9 Antivirus one of the best Antivirus software is the fact that it gives you real-time alerts for suspicious files and malicious links that you can accidentally stumble upon, either while transferring data or browsing websites. As a prudent real-time protection software it promptly alerts you when you stumble upon such websites or files.
2. Multiple Scan Modes
The lightweight Antivirus for your Windows PC offers three modes for in-depth virus scanning. Let's further discuss these modes –
i) Quick Scan:
As an efficient anti malware, T9 Antivirus quickly scans the critical areas on your system.  For instance, this mode thoroughly and quickly dives into application files, caches, the Downloads folder, and more such areas.
ii). Deep Scan:
This is a more intensive scanning mode that inspects every area on your computer so that no area that could possibly be infected with a virus is left unchecked. This is a more time taking process
iii). Custom Scan:
You can consider this as a selective scanning mode where you can scan specific files and folders that you think may be infected with malicious threats.
3. Exploit Protection
Despite being a great operating system, vulnerabilities keep striking the Windows operating system. And, by that, we even mean the latest Windows 10 or 11. As a prudent computer security software, T9 Antivirus comes with Exploit Protection. It immediately lays defenses against any vulnerabilities that may exploit your PC.
4. Active Web Protection
This further comprises two elements – the Domain Exclusion List and the Blocked Domain List. With the Domain Exclusion List, you can exclude all those domains that you don't want to be detected by the Antivirus. On the other hand, with Blocked Domain List, you can add domains that you perceive as dangerous and these will be blocked while you are surfing the web. The Web protection feature also alerts you if you stumble upon a malicious or untrustworthy website
5. Active Firewall Protection
The Active Firewall Protection of T9 Antivirus lays down application rules to monitor and block internet access to any application that could potentially harm your computer. It further gives you control where you can either allow or block the internet connection for a particular application. It even shows you the process name, file path, and company name of the application.
6. Schedule Scans
Unlike many other malware removal tools that conduct scans in between the tasks you are performing on your PC and come across as intrusive, T9 Antivirus gives you the option to schedule virus scans. While scheduling a scan, you can choose the mode of scan that we discussed earlier, day, time, and frequency.
7. Ad-Blocker
There are times when pop-up banners, annoying advertisements, and others that you see on websites are not just intrusive but they may also hide trackers or worse malicious threats. As a holistic Anti malware software, T9 Antivirus lets you block all such ads with the StopAll Ads extension. In our personal testing, this feature worked well on browsers like Google Chrome, Mozilla Firefox, and Opera.
8. Startup Manager
Applications that you install on your Windows PC can add themselves to the startup item list. Too many applications running at the startup can slow down the startup time of your PC. With T9 Antivirus for Windows, you can remove unwanted startup items and boost Windows startup time.
9. File Shredder
T9 Antivirus comes with File Shredder feature. With it, you can permanently delete files and folders from your computer. Once removed, no one will be able to recover the sensitive information.
With regards to T9 Antivirus, in this section we will talk about two different kinds of updates –  product-related updates and malware definition.
As we discussed at the beginning, T9 updates its virus definitions every once in a while. You can also manually click on the Up to date button and it would again update its database.
As for product-related updates, the developers roll out new features or patch vulnerabilities via updates. You can manually check for such updates by clicking on the hamburger icon at the top left corner of the interface and then clicking on Check for Updates.
You can try out all the features of T9 Antivirus free for 30 days after which you can opt for a premium version. As for premium variants, you have three options to choose from – Individual, Multi-Device, and Family. Here is a price breakdown of each of these variants (price applicable at the time of writing this post)
| | | |
| --- | --- | --- |
| Name of The Variant | Price | Device/ Subscription |
| Individual | US$ 39.95 | 1 Devices/ 1-Year Subscription |
| Multi-Device | US$ 49.95 | 5 Devices/ 1-Year Subscription |
| Family | US$ 59.95 | Up to 10 Device/ 1-Year Subscription |
As compared to counterparts like Norton 360 Deluxe, Sophos Home or McAfee Total Protection, T9 Antivirus's subscription is cheaper.
In all the variants, you can expect –
Security for 1/5/10 devices for 1 year (you will have to renew the subscription after that)
Real-time protection
Malware protection
USB protection
Exploit protection
Startup manager
Web and firewall protection
File shredder
We did not face any lags when using T9 Antivirus. The software per se works smoothly. The scanning speed will depend on the mode of scan you have chosen. For instance, the Quick Scan Mode is comparatively faster than the Deep Scan Mode. As for the Custom Scan Mode, the speed will depend on the number of files you have chosen.
At any point, if you are stuck with the functionality, how would you reach out to the customer support team? You can visit the Contact Us page and submit your query via a form or you can elaborate on your issue and mail it to support@tweaking.in. The support team is responsive and helps resolve your queries promptly.
Give T9 Antivirus A Try
As a Windows user you probably count upon Windows Security (which we are not against). However, it is always better to have a second line of defense ready too because new strains of malware might bypass Windows Security's defenses. And, since you can try out all the features of T9 Antivirus free for 30 days, you can give it a go. Already a T9 user, do share your experience with us in the comments section below.
Frequently Asked Questions
Q1. How to protect my PC from Viruses and Malware?
To protect your PC from malicious threats, always try to steer clear of malicious websites. Try to install applications from trusted sources and it is always advisable to install Antivirus software that can help identify and remove any malicious threats.
Q2. Is it worth buying an Antivirus?
With malicious threats taking new forms, there have been instances where defenses of Windows Security were invaded. Knowing that this can happen again, a third-party Antivirus would come in as a second line of defense.
Q3. Does T9 antivirus include firewall protection?
Yes, T9 includes Firewall Protection that helps monitor and block internet access to applications that it perceives as harmful.