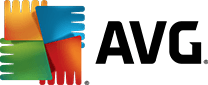 AVG Free AntiVirus
AVG Free AntiVirus Review For Windows 11/10 – Is This Free Antivirus Worth It?
With each passing day, malicious threats evolve and pose a serious risk to your operating system and valuable data. Apart from your Windows built-in security measures, a third-party AntiVirus can act as a second line of defense. And, here we are going to review one such popular software – AVG Free AntiVirus. But, is it worth the hype? Let's find out. 
A strong antivirus is the need of the hour for any Windows user who surfs the web, download items, transfers files, and sends emails, or performs any task on the Internet for that matter. Reports state that in 2022 alone malware attacks reached 5.5 billion, a 2% increase from 2021. Over 560000 new pieces of malware are detected every day. This implies that apart from Windows Security which is your Windows native protection against viruses, you should also consider installing a third-party Antivirus. 
In this post, we are going to discuss about AVG Free AntiVirus, which is currently regarded as one of the best free Antivirus tools for Windows PC. Here we'll talk about its features, upsides and downsides and all the other aspects that could help you come to a decision of whether you want to try it out or not. 
What Is AVG Free AntiVirus?
AVG AntiVirus is a free AntiVirus solution that offers good defense against malicious threats. Despite being free, AVG Free AntiVirus uses advanced heuristic analysis, Artificial Intelligence and machine learning to nab malicious threats while you use your computer offline or online. 
Its database consisting of malware definitions is updated regularly and can identify trojans, rootkits, worms, cryptojackers, adware, ransomware, spyware, and all other kinds of malicious threats without miss. 
Whenever a threat is identified, AVG Free AntiVirus puts infected files in quarantine. This way you won't accidentally stumble upon them.
Why Download AVG Free AntiVirus?
Over the course of this AVG Free AntiVirus review, you will be able to make an informed decision on why/why not you should download this tool. However, let's begin with some quick points as to why you should download AVG AntiVirus  – 
Features & Highlights 
Web and email protection.
Ransomware protection.
File Shredder to permanently delete sensitive files.
Blocks phishing websites that could potentially scam you.
Alerts you if your passwords are compromised.
Safeguard most important files from ransomware.
Malware database updated every few seconds or minutes.
Excellent scores from multiple labs.
Free of cost.
Consumes limited resources.
Comes with a dedicated browser.
It can sometimes detect false positives.
Basic firewall features in the free version.
How To Use AVG Free AntiVirus
1. Download, install, and run AVG Free AntiVirus. 
2. You can start and Run Smart Scan first which will probably take a few seconds as shown here. 
3. To run other scan modes such as the Deep Scan, File or Folder Scan, Boot-time Scan, etc.
4. You can click on each of the options under the heads – Basic Protection, Full Protection, Explore and even configure settings by clicking on the hamburger icon at the top right corner of the screen.
AVG Free AntiVirus has an easy to understand interface where you can easily figure out what each of the options is meant to do. The initial screen lists the two modes – Basic Protection and Full Protection and an Explore section that takes you to other products of AVG such as the renowned AVG PC Tuneup. You can click on each of the sections i.e. the Full Protection and Basic Protection. While the Basic Protection in itself is quite a powerful section where you have options for protecting your home network, protecting files against ransomware, blocking malicious links when emailing or browsing the internet etc. You can jump to the "Features" section and gain more information on these.
Moving to the topmost area of the interface, you have the Notifications section which shows you the scan history and alerts you if there are any impending threats. Towards the right, you can click on the Menu (hamburger icon), clicking on which you can dive into sub setting related to the modes, change subscription details and do lot more things. 
1. Scan Individual Files
This feature checks every file for malicious threats. For example, when attaching a USB drive, AVG will look into any auto-run items to identify and remove any 'auto-run' viruses. 
2. Real-time Protection
AVG AntiVirus has a robust real-time protection feature that can identify and remove malicious threats in real time. It uses industry-leading AI and boasts of having the world's largest virus database of zero-day vulnerabilities. In our tests, it was able to capture over 90% of the threats that we tested it with. 
3. Ransomware Protection
It's quite scary when an untrusted application or hacker changes, deletes settings or worse holds your personal files hostage and in return demands a hefty ransom. AVG Free AntiVirus has dedicated Ransomware Protection which helps you broadly in two ways. You can protect selected or all folders and Block or Allow Apps. 
4. Web & Email Protection
When browsing the Internet – visiting websites or even when checking emails, you might accidentally stumble upon malicious threats such as malicious links. The Web & Email  protection section consists of – 
Web Shield –

That blocks suspicious downloads and web attacks.

Email Shield –

That defends you against unsafe email attachments. 

Enhanced Firewall –

Here you can control the apps that use your Internet. The free firewall has limited functionality as compared to the premium variants where you can, for instance, stop any sensitive computer information from leaking to networks or steer clear of any ARP spoofing attacks. 

Hack Alerts –

Keeps you informed if passwords from any of your accounts have been compromised. 
5. File Shredder
Apart from being an AntiVirus, AVG Free AntiVirus also comes with data shredding capability where you can permanently delete sensitive files in a way that no one will be able to recover them. Here you can choose the file-shredding algorithm or even prioritize shredding, in which case other apps might slow down. 
6. Do Not Disturb Mode
With this feature enabled when an app is in full screen, notifications from all the other apps, Windows, and even AVG AntiVirus will be silenced. Furthermore, you can choose the items you want to silence – Notifications and even Windows Updates. 
7. Network Inspector
This feature of AVG Free Antivirus checks your network for security issues and vulnerabilities. It scans all the devices connected to the network or network as a whole, provided you have enabled the setting as shown in the screenshot below. 
In our tests, it scanned the below-mentioned 4G network in approximately 3 minutes and found no apparent dangers. For more protection for your network, you can opt for a VPN that will help conceal your online identity. 
8. Quarantine Files
In case you are doubtful about specific files being dangerous, you can allocate a certain amount of storage space where such files can be quarantined. 
Like we mentioned before the database of AVG Free AntiVirus consisting of malware definitions is updated regularly, you won't have to manually worry about checking for updates. 
Even though we are discussing  AVG AntiVirus free edition, you can upgrade to its premium variant – AVG Internet Security. It offers a more robust firewall and can even combat Remote Access Sheild. It even secures you from strangers spying on you via webcam and even comes with better protection against DNS hijacking. 
As for the paid variant, you can either purchase AVG Internet Security for 1 PC or 10 PCs and sync settings across all of them. AVG Internet Security for 1 device will cost you $44.99 per year whereas AVG Ultimate for 10 devices will cost you $59.99.
We ran two scans – The Smart Scan and Deep Scans without changing any settings. The Smart Scan took a few seconds to identify any basic issues as can be seen in the screenshot below. 
The Deep Scan took a longer time i.e. approximately 40 minutes and checked entire system including all drives, memory, etc. 
AVG offers a 24/7 customer support. There are multiple channels through which you can reach out to the customer support team and seek help. You can also refer to its extensive knowledge base and gain information on security tips. You can visit the AVG Home Support  and choose from one of the options or you can even have a live chat with an AVG Support executive.  
AVG Free AntiVirus "Free Here Means Freedom From Threats"
As a free AntiVirus, AVG does a fairly decent job at nabbing malicious threats in all forms. Whether you are surfing the web, exchanging emails, accessing files on your PC or doing some other tasks, AVG provides excellent protection while you're surfing the web. 
Looking for alternatives, you can check our post on best lightweight Antivirus for Windows. 
You can also find us on Facebook, Flipboard and Pinterest.
Frequently Asked Questions –
Q1. Is Free AVG a good antivirus?
Yes, AVG Free AntiVirus is a great option to ward off malicious threats. Despite being free, it comes with many features such as a variety of scan modes, the ability to quarantine files, a file shredder, etc. At a basic level, it can also protect your network as well.
Q2. Is AVG AntiVirus 100% free?
AVG AntiVirus comes with two variants – a completely free variant and paid variant. The difference between the free and paid variants is that the latter includes some advanced features that the free variant lacks such as leak protection and port scan.
Q3. Is AVG Free as good as McAfee?
Both AVG Free and McAfee are trusted anti-virus utilities. However, in some places, McAfee does get a slight edge. For instance, McAfee has delivered a 99.8% success rate when fighting off malware.