Here's a comprehensive list of some of the best disk cloning software that will help you create a copy of your Hard Disk Drive (HDD) or Solid-State Drive (SSD). From the given list of disk cloning imaging, you can choose one as per your needs.
Top Software Reviews
Rating
1.

Acronis Cyber Protect Home Office

2.

EaseUS Todo Backup

3.

AOMEI Backupper Standard

4.

Macrium Reflect

5.

O & O DiskImage 16

6.

Paragon Hard Disk Manager

7.

Farstone DriveClone

8.

HD Clone X.2

9.

Clonezilla

10.

Iperius Backup
What Is A Disk Cloning Software?
A disk imaging software is an application that replicates or creates exact copies of your computer's operating system, its hard drives, the inherent software applications, their patches, and a lot more as a backup.
If ever you want to set up several computers with the same configurations, reboot your computer to an existing version, replace a damaged hard drive or recover your system in case of a computer failure, disk cloning software is the tool you are searching for. In simple terms, if your original SSD fails or HDD fails, a clone will come in handy.
Home users primarily use an HDD cloning software, and system administrators use an HDD cloning software to move data from one computer to another. A disk clone creates an uncompressed and exact replica of your hard drive. In case, your original hard drive fails, you can remove it and replace it with a cloned drive. Here we will talk about some of the best hard drive and SSD cloning software. You will also find out about some free disk cloning software to use on Windows PC.
Why Is A Disk Cloning Software Needed?
Unforeseen mishaps and disasters are unavoidable. You might experience a sudden computer crash or the same could also happen to one of your hard drives or even your SSD. You might develop bad sectors on your drive. How would you deal with such a situation at the eleventh hour when what's at stake is more than just your data?
Since a hard drive cloning software clones your operating system and encompassing drives, you can rest assured that you will be able to recover data, no matter how bad the situation is. Plus, the best cloning software protects your data with stringent protection measures, something that we will discuss later in this write-up.
In an office scenario or if you have multiple PCs or laptops at home and if you want to replicate the same software, files, and other things onto these systems, hdd cloning app is a tool that can supersede a simple backup software. With an SSD or hard drive cloning utility, you will no longer have to reinstall the system software.
List of Best Disk Cloning Software For Windows 11
1. Acronis Cyber Protect Home Office: Disk Imaging Software For Windows 11
Pricing: Starts at US$ 49.99 per year for 1 computer
Compatibility – Windows 11/10/8.1/8/7/XP and Home Server 2011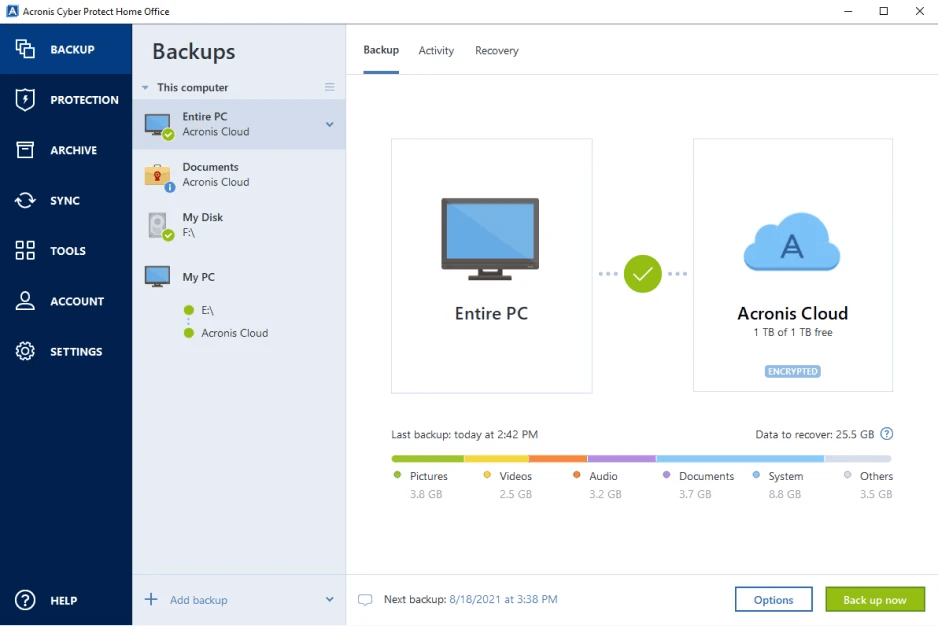 Looking for one of the best disk imaging software for Windows 11 that offers active disk cloning, Acronis True Image can be your ultimate bet. It helps you in all situations, immaterial of your intent – whether you want to create a backup, upgrade to a larger and faster hard drive or simply move your operating system and files to a new computer.
This best hard drive cloning software lets you backup possibly everything. Start your operating system, software, patches, boot information, and files. With this Windows cloning software, you can partition, copy, format, and even delete a hard drive image.
One of the reasons why it is touted as one of the best disk cloning software is because of the security it provides. Apart from letting you clone your hard drive, Acronis True Image also provides ransomware and malware protection. Hence, you can rest assured that no harm will be caused either to your device or the backup.
Pros:
Easy to use, modern interface
In-depth one-click scan even in the free version
Functionality to enhance internet speed
Strong cyber protection
Malware removal
Swift and prompt customer support
Cons:
Enhanced features available in the paid versions only
Options could have been better marked
It can prove to be pricier for some
2. EaseUS Todo Backup: Top Rated Disk Cloning Software
Pricing: Starts at US $39.95 per year for 1 PC
Compatibility – Windows 11/10/8.1/8/7/Vista/XP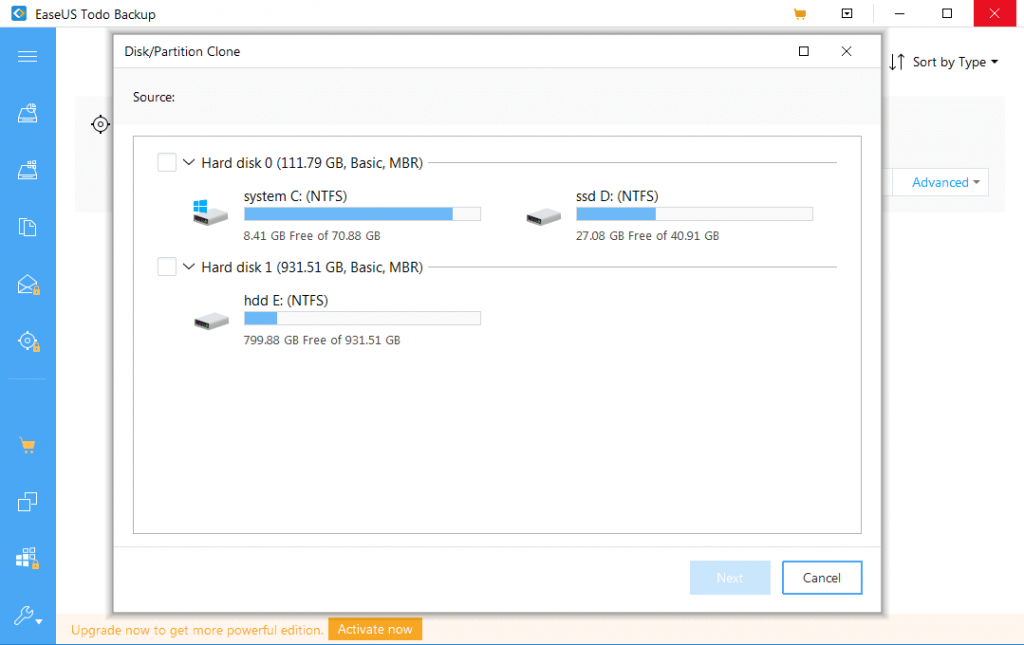 As the name suggests, EaseUS ToDo Backup is one of the best hard drive cloning software for Windows 11 which supports one-click differential, full and incremental backup that can come in very handy in the case of a mishap. This hard disk cloning app is able to facilitate scheduling backups as well. It has a very streamlined interface. All you have to do just choose the kind of backup and the rest will be done by the software.
Todo backup supports a wide range of devices such as SSD, RAID, HDD, tape, USB, NAS, FTP server, DVD, and many more. You can clone a partition sector by sector or perform hdd disk cloning and none of your original data will be affected.
The restoration process is also simple. You can recover your complete computer by using your backup copies. It also has a home addition for which you will have to register yourself using a license
Pros:
Ease of use
Clones complete system and partition
Several cloning options
Cloud backup supported
Stringent privacy protection and encryption
Cons:
No file mirroring and sync
Doesn't support GUID/ GPT partition table
Cloning features are available in the paid version
3. AOMEI Backupper Standard: Safest Best Cloning Software
Price- Free
Compatibility – Windows 11/10/8.1/8/7/Vista/XP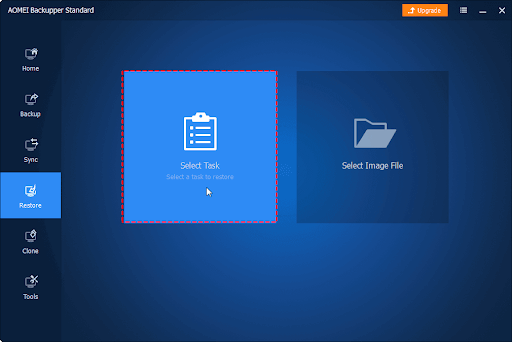 The AOMEI Backupper standard meets all your needs for best disk cloning software for Windows. It is a free software disk imaging program that gives you tremendous features for the disk backup. The simple to use tool is made to clone an entire disk, partitions, files without interrupting work. 
Customization of the backup settings on regular or set backup. You can create differential and incremental backups, compress, split the backup. This is a safe cloning software which can be used to upgrade HDD to HDD or SSD without any data loss. Easily clone disk partitions or volumes using an intelligent sector default to skip on the bad sectors of disk.
Automatically sync the files and folders to a local or external disk, network or NAs. You can set it as daily, weekly, monthly etc. Running automatic backup saves you from remembering to manually back up every time.
Pros:
Free imaging software.

Intuitive user interface.

Versatile features. 

Automatically syncs backup

Recovers from a crashed disk.

Reliable software
Cons:
Lacks features from the Advanced version
4. Macrium Reflect: The Best SSD Cloning Tool
Pricing: Home edition starts at US$ 69.95
Compatibility – Windows 11/10/8.1/8/7/Vista/XP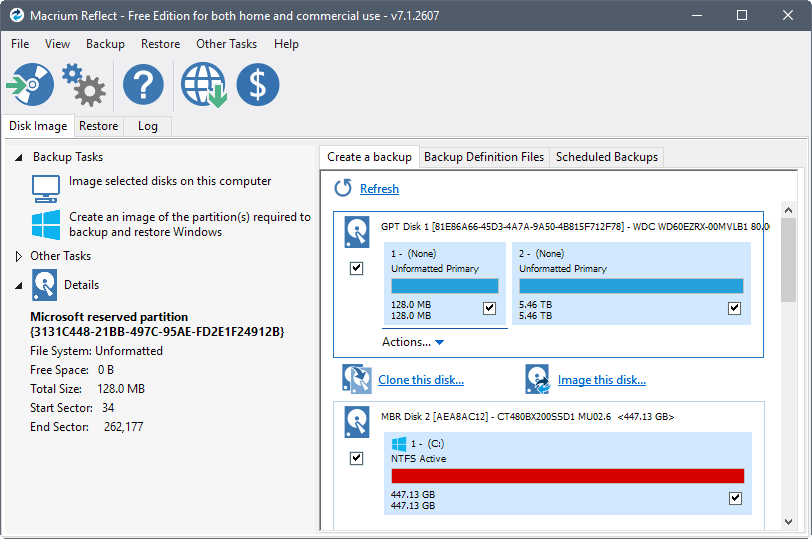 Is undoubtedly one of the best free cloning software for Windows 11 which can later be registered for more features. It can be used for imaging and cloning partitions and disks. And, can benefit both non-commercial and commercial users. 
It uses live imaging of your computer which ensures that disk images are up to date. A user can also backup images virtually using Microsoft Hyper-V. It supports backup to USB, network, and local drives. It also supports direct disk cloning and also enables you to schedule backups with pre-existing templates that are flexible to your needs.
Macrium hails security as one of its prime features and lets you encrypt backups, provide ransomware protection and create an incremental backup. The best part about this SSD cloning software for Windows 11 is that it helps increase your computer's disk space by using rapid delta cloning.
Pros:
Easy to use interface
Ability to directly clone disk
Schedule backups
Protect backups from ransomware
Facility to encrypt backups
Detailed log reports
Removable Media Imaging & cloning
Cons:
Can be a bit pricey for some users
Cloning speed could have been speedier
5. O & O DiskImage 16: The Finest Disk Cloning Tool For Windows
Pricing: Starts from US$ 49.95
Compatibility – Windows 11/10/8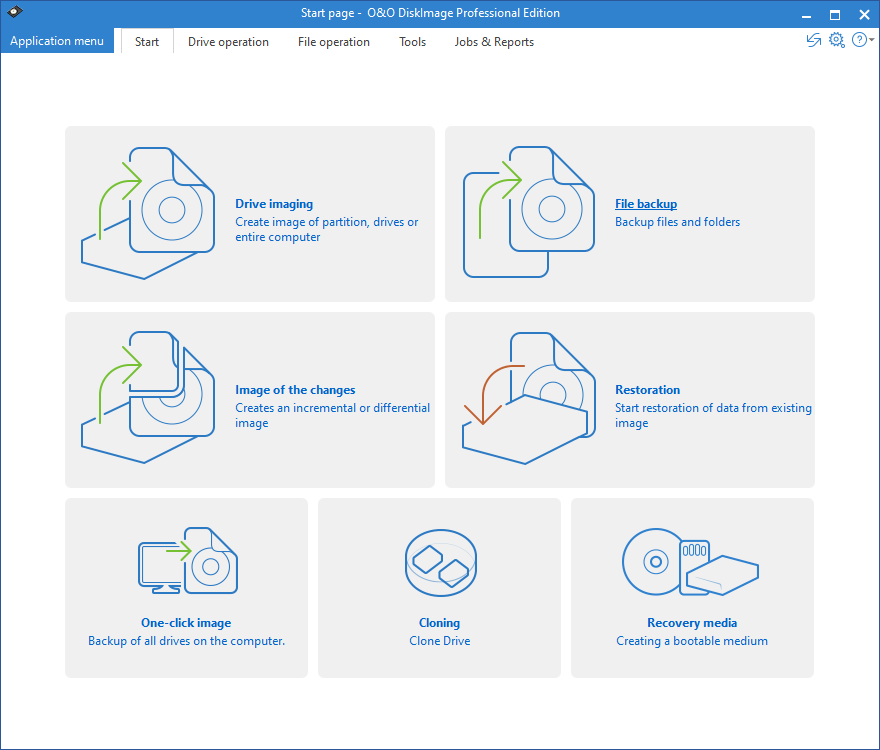 Whether you want to clone single files on your computer or backup your entire PC, O & O DiskImage is an efficient disk cloner software for Windows 11 and Windows 10. You can carry your cloned data onto a machine whose hardware is different from an existing machine.
With the inbuilt recovery environment, O&O DiskImage Recovery Partition can be accessed promptly and you can restore the last system image directly. Even if you are backing up an external drive, the "To Go" function automatically converts an external hard drive into an O & O DiskImage boot medium and uses it as a preferred storage medium for any future system backups.
The Windows cloning software offers both manual and auto-backup settings. Additionally, it can also be helpful in the event you lose data, as this tool comes with system recovery tools as well with the help of which you can restore crucial data.
Pros:
Fast backup and restore even on a machine that has different hardware

Push button to backup entire system.

New file based backup.

Incremental and differential backup

Supports backup from older versions of Windows

Comprehensive VHD (Virtual Hard Disk functionality
Cons:
Lacks any advanced features

Backup could be a little time-consuming
6. Paragon Hard Disk Manager: Professional Grade Cloning Software
Price: $79.95
Compatibility – Windows 11/10/8.1/8/7/XP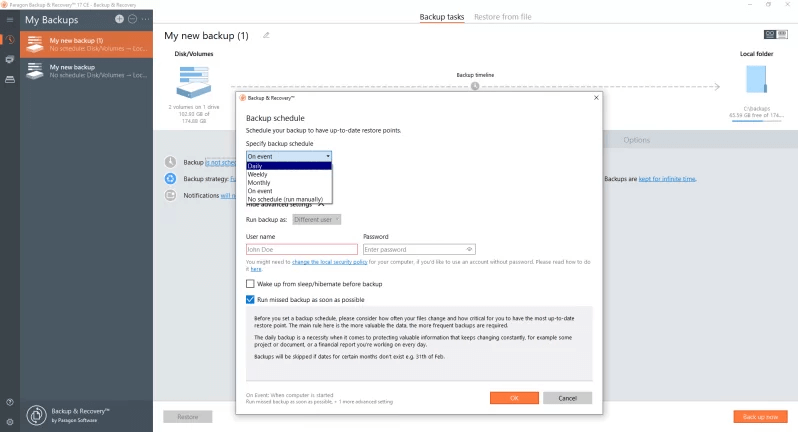 If you are looking for one of the best hard drive cloning software, you can try your hands on Paragon Hard Disk Manager. It has a premium version.
You can set automated backups of volumes, files, or even entire disks, set backup rules, and automatically delete old backup images based on specific values. If your system OS crashes, you can recover it using the backed up OS partitions.
Another way you can recover a corrupt or damaged OS is by booting the system from a bootable USB stick in a Windows PE environment.
Pros:
Completely free backup software.

Incremental/differential backup.

Customization in backup.

Multiple file systems.

Built in tool.

Low resource consumption
7. Farstone DriveClone: Best Disk Cloning Utility
Price: US$ 69.95
Compatibility – Windows 10/8.1/8/7/Vista/XP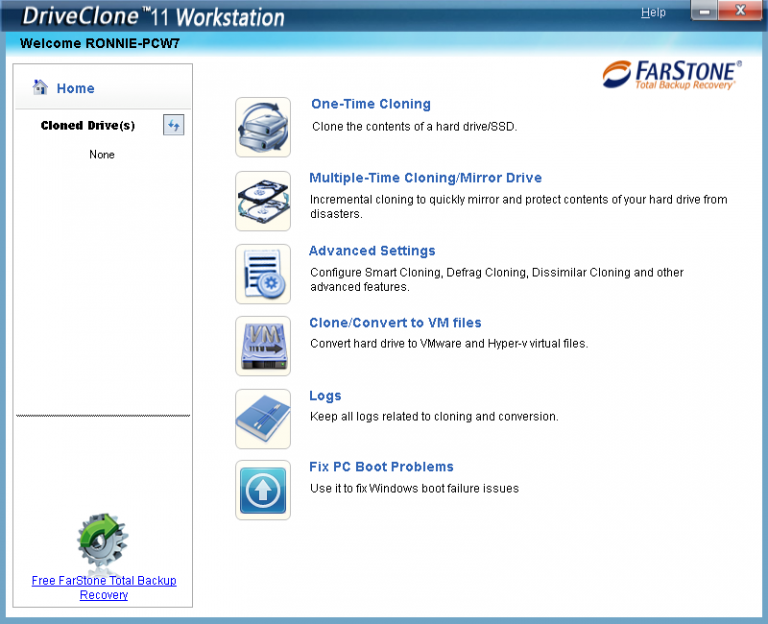 DriveClone v11 from Farstone is one of the best cloning software for SSD and allows you to create a clone and copy of your SSD and hard disk in as few as 3 clicks. It supports incremental backups, full-disk cloning, and creating duplicates by file version.
If ever you wish to wish to reinstall the operating system on a new machine, you won't have to perform the reinstallation, as this hard drive cloning software provides a cloned disk that is bootable.
It supports all sizes of hard disks, all Windows 10/8/7 servers, and even lets you adjust partition size. It also comes with tools to retain GUID and fix boot issues. Additionally, you can exclude folders and files from getting backed up.
Pros:
Sector wise or file wise cloning.

Exclusion list.

Fixes boot issues.

Saves upto 99 versions on MirrorDrive.

Clone to VMware and hyper-v virtual machines.

Supports secure boot, GPT, UEFI and dynamic disk
8. HD Clone X.2: HDD Cloning Software
Price: Starts at US$ 20.27
Compatibility – Windows 10/8.1/8/7/Vista/XP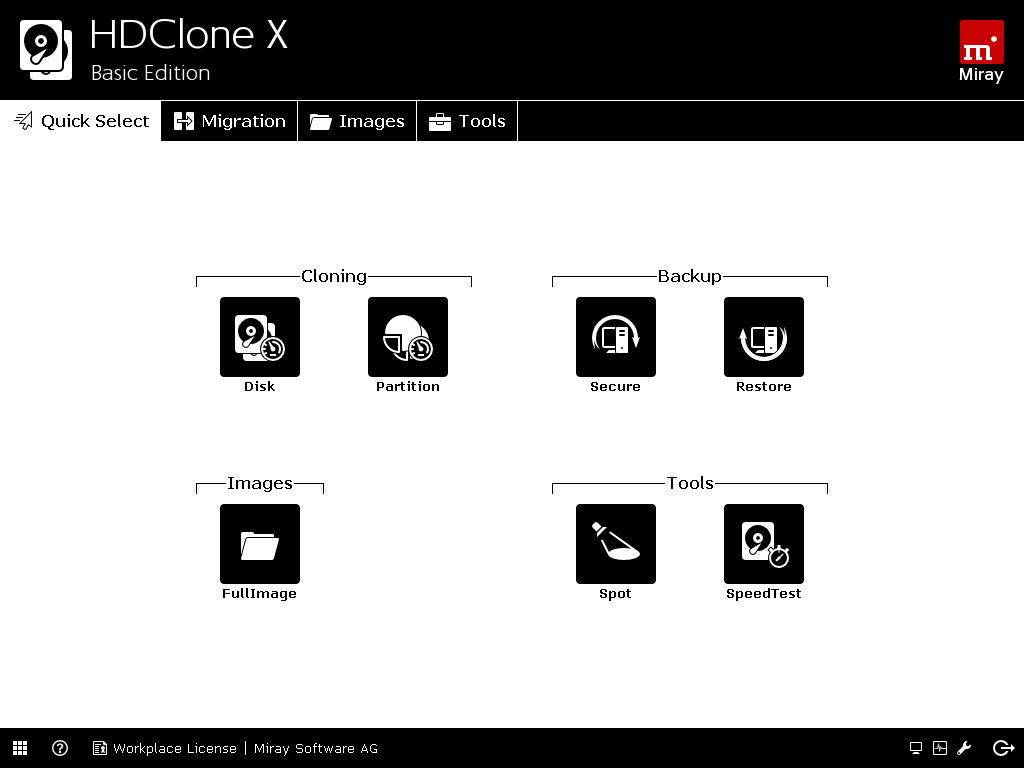 HDClone is a disk cloning software for Windows 10 that creates logical and physical copies of your storage devices and hard disks. It is a perfect tool for creating backups. It can even help you rescue defective media and hard disks, thanks to the SafeRescue mode. It works independently of the file system, disk partitioning, or the operating system.
The tool, unlike many of its other counterparts, is also capable of working with proprietary formats that are otherwise inaccessible.
Pros:
Differential images.

Copy dynamic disks.

Advanced format drive cloning & backup.

Boot from SecureBoot.

GPT and UEFI support
9. Clonezilla : Open Source Disk Cloning Tool
Price: Free
Compatibility – Windows 11/10/8.1/8/7 all editions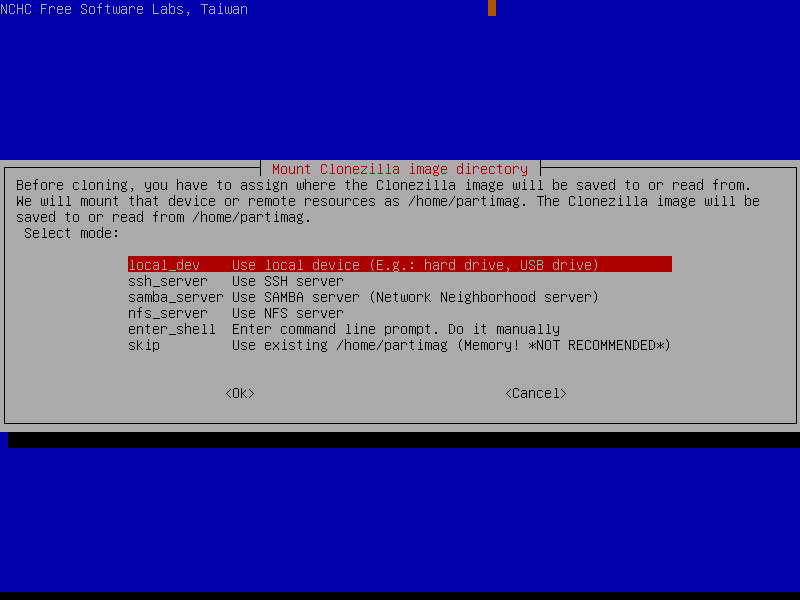 As a free disc imaging software, Clonezilla does a great job. It can help you clone Windows 10 to a hard drive. With Partition Wizard, you can easily create, move, delete and resize the partitions. It supports several file systems such as FAT32, NTFS, UFS, OpenBSD, HFS+, NetBSD, xfs, jfs, btrfs, f2fs, etc. Clone HDD to SSD free using this tool, and it also supports multi-cast cloning.
This free disk cloning software is best for use by advanced users of Windows since it is a command-line utility. It can help you create partitions and disk images apart from disk cloning. It helps you clone disks but even checks system integrity, manages and aligns partitions, and manages the cloned disks.
Pros:
Migrate OS to SSD or HDD

Easily converts disk or partitions

Data recovery from virus attack or system failure

Creates WinPE bootable media

Disk manager
Cons:
No support for dynamic disks
10. Iperius Backup: Trusted Image Backup Program
Price: Starts at US$30
Compatibility – Windows 11/10/8.1/8/7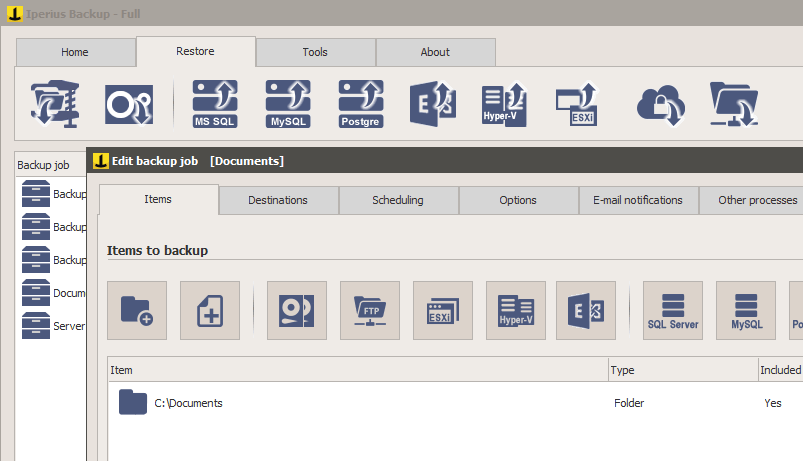 Iperius Backup Is a tool trusted by companies in over 170 countries. It is a powerful yet simple hard disk cloning app that helps you create a system image backup even on dissimilar hardware. It allows physical to virtual conversion also known as P2V, disk cloning, and instant restore on Hyper-V.
You can backup your data to S3, FTP, NAS, and cloud without any hassles. Since Iperius Backup utilizes drive image backup, you can create an image of your whole disk and that too in a matter of minutes. As for restoration, you can instantly restore your computer in a matter of minutes without the need to reinstalling any of the programs on your operating system or operating system per se.
It works well with all versions of Windows (Windows Vista and above). It creates drive images in Windows standard format. You can schedule drive image backup and your desired time and day. You are also sent an email notifying you of the backup operation in case of errors.
Pros:
P2V hard disk cloning.

Open file backup and sync.

NAS, Cloud, FTP and USB drives.

Supports Google drive, Amazon S3, Azure Storage, OneDrive, DropBox.

Incremental backup
Cons:
Windows default layout can be confusing
Frequently Asked Questions About Hard Disk Cloning Software
Q#1. What is Disk Cloning?
Disk cloning is the process in which you create a perfect clone of your HDD or SSD. This means you copy every bit of information present on your computer and then transfer it to some other computer. For this purpose, there are several HDD cloning tools.
Q#2. Why is a hard drive cloning application used?
A hard drive or SSD cloning application is used when configuring and reinstalling operating systems on several machines. Also, if you want to upgrade your SSD or HDD to a higher storage limit, disk imaging software can prove to be a good option.
Q#3. How Does disk cloning software Work?
In most cases, when using it for Windows, you first create a bootable media, clone disk partitions, and then select a new hard disk as a destination. You can include and exclude folders, manage partitions and sectors and do a lot more things.
Q#4. Can you clone a drive with bad sectors on it?
Yes, you can, however, you will have to choose software that is capable of cloning a drive with bad sectors on it. Also, it is important to note that if there are too many bad sectors, you might not be able to clone a hard drive even after using clone software for windows
Q#5. Which is the best disk imaging software?
There are several great software for disk imaging and we have mentioned some of the best in the blog above. Depending on your needs, you can choose the best SSD cloning tool. For example – Acronis True Image, EaseUS Todo Backup and Paragon Drive Copy are some of the popular disk imaging software.
Q#6. Is it better to clone or image a hard drive?
In case you want fast recovery, disk cloning is an option you should go for. But, if you are looking for more backup options, disk imaging is something you can consider. We have mentioned software for both disk cloning and disk imaging.
Wrapping Up
A Disk Cloning software can be hailed as a potent contingency plan should your computer run into a mishap. In this blog, we have listed some of the best windows disk image software and HDD to SSD cloning software that will help you create an exact copy of your computer so that your productivity doesn't have to suffer. What HDD cloning tool do you use or would like to prefer, do let us know in the comments section below.