Don't just confine yourself to one or two browsers for a faster browsing experience. Here we have compiled a list of some of the fastest browsers for Windows PC. While listing out these, we have  taken certain factors into consideration. This includes speed, compatibility, security features, customization options, user interface, cross-platform support, extension ecosystem, and user reviews.
Top Software Reviews
Rating
1.

Google Chrome

2.

Brave Browser

3.

Opera

4.

Microsoft Edge

5.

Mozilla Firefox

6.

Vivaldi

7.

Avast Secure Browser

8.

Maxthon

9.

Lunascape

10.

Puffin Browser
We browse the web countless times a day. Whether you're conducting research for work, browsing websites for entertainment, downloading or uploading content, or anything in between for that matter. A good web browser can greatly impact your overall online experience.
In this modern era, you need a web browser that is fast, feature-rich, and something that also keeps your privacy and security intact. The browser's speed ensures fast webpage loading, while its focus on privacy and security blocks ads, trackers, and safeguards against potential threats.
Factors For Selecting A Browser For Your Windows PC
Speed – To check the speed of browsers, we used BrowserBench Speedometer which is a browser benchmark that checks the responsiveness of web applications.
Privacy and Security – While we are talking about the fastest browsers for Windows PC, it is very important to choose a browser that has privacy and security features such as blocking ads, trackers, password manager, and VPN amongst others.
User Experience – The overall user experience is very important when choosing a browser. The browser should be intuitive and eye-pleasing.
No of Extensions – Add-ons or extensions help enhance the capability of a browser. All modern browsers are packed with tons of extensions.
Customizability – The ability to change browser theme, customize your profile, and manage bookmarks is an important factor when it comes to selecting a browser.
Fastest Web Browsers for Windows 11/10
1. Google Chrome
Speed Test Result – 49.0 runs per minute, give or take 8.5
Google Chrome is one of the most popular and the fastest browsers for Windows PC. It is a simple-looking browser but is loaded with many features.  It is fitted with a V8 and a faster JavaScript engine. It also loads web pages faster, thanks to WebKit open source rendering engine it comes equipped with. It has one of the best user experiences as compared to many of its competitors.
Notable Features
Easy tab management.
With the address bar you can search, calculate, translate, check the weather and do so much more.
Manage bookmarks hassle-free.
Password manager where you can save passwords. Here are some more feature-rich password managers.
Use Office applications like spreadsheets, documents, etc.
The availability of the number of extensions is the best among browsers.
Based on stable Linux Kernel.
Sometimes heavy on system resources.
Infamous Google tracking.
2. Brave Browser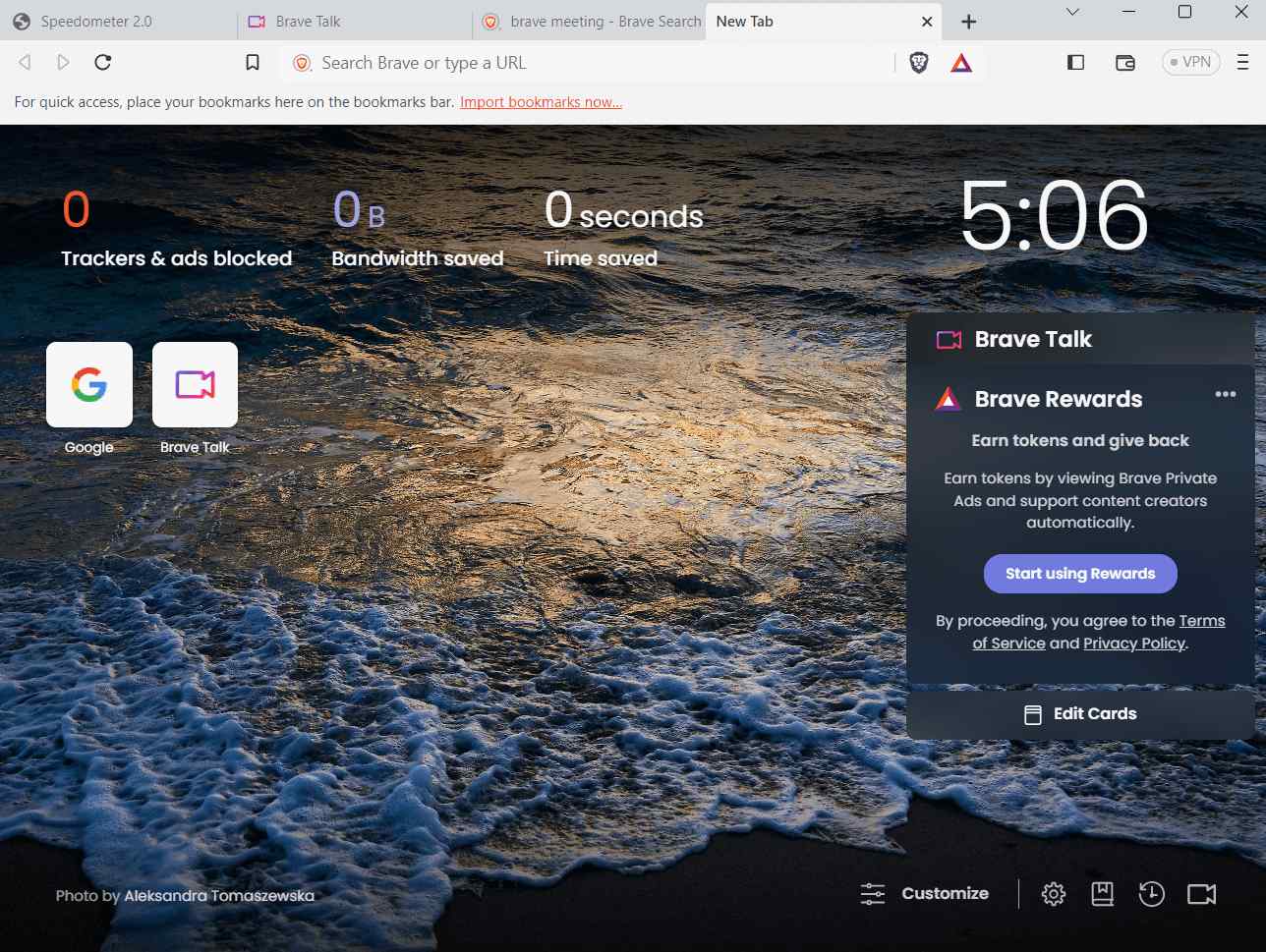 Speed Test Result – 63.7 runs per minute, +/ – 14
Brave browser is not just one of the fastest Internet browsers but also takes your privacy and security very seriously. It gives you an overview of how many trackers you have blocked, how much bandwidth you were able to save, and the time saved while you were surfing the web. Again it is one of those browsers that offer a firewall as well as a VPN. It makes it easy for you to import extensions, bookmarks, and passwords (in less than 60 seconds.
Notable Features
Blocks ads, trackers, cookies (and cookieless trackers).
Brave Wallet with which you can buy, send or swap over 200 crypto assets, NFT support, and multi-chain.
Private video calls right from the browser.
Easy tab management.
Controlling ads is more effective than any other browser.
Rewards for browsing.
Faster page loading.
Fewer browser extensions as compared to competitors.
Some features are available only in beta.
3. Opera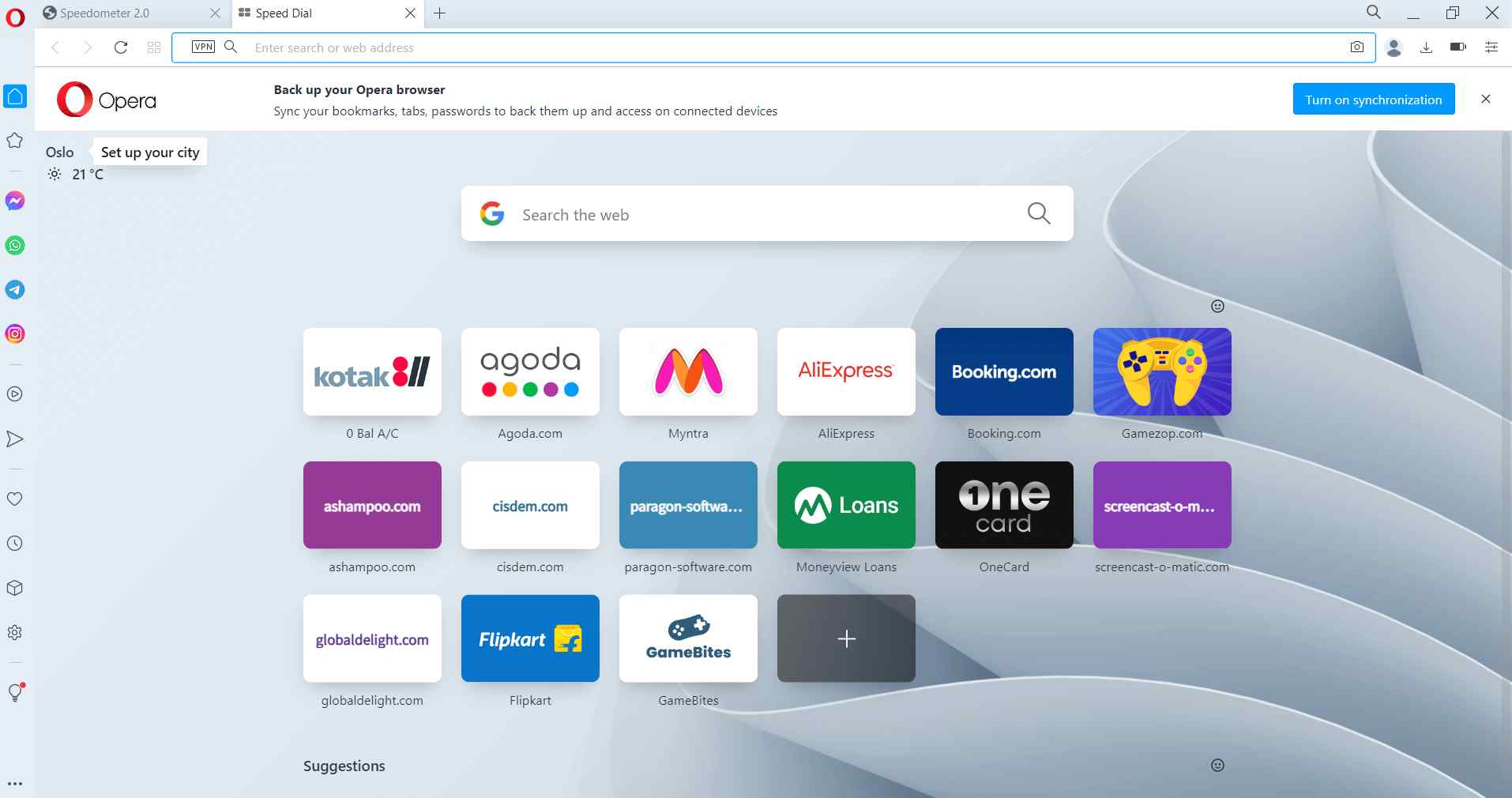 Speed Test Result – 30.3 runs per minute + or – 22
Opera is a fast web browser which has been around for a long time now. This one browser comes with a built-in VPN, ad-blocker, crypto wallet, integrated messages and so much more. It is already trusted by over 350 million users across the globe and it doesn't force you to install it as your default browser. One of the interesting aspects of Opera is that it is becoming one of the first browsers to support Web 3.
Notable Features
Instant access to social media platforms.
Connect devices and share files.
Lucid mode to enhance online images and videos in one click.
Integrated AI.
Comes with VPN.
Functionality to go ad-free.
You can chat from within the browser on WhatsApp, Telegram, Instagram, and Facebook Messenger.
Lack of some features available in other competitive browsers.
The interface can come across as unappealing for some.
4. Microsoft Edge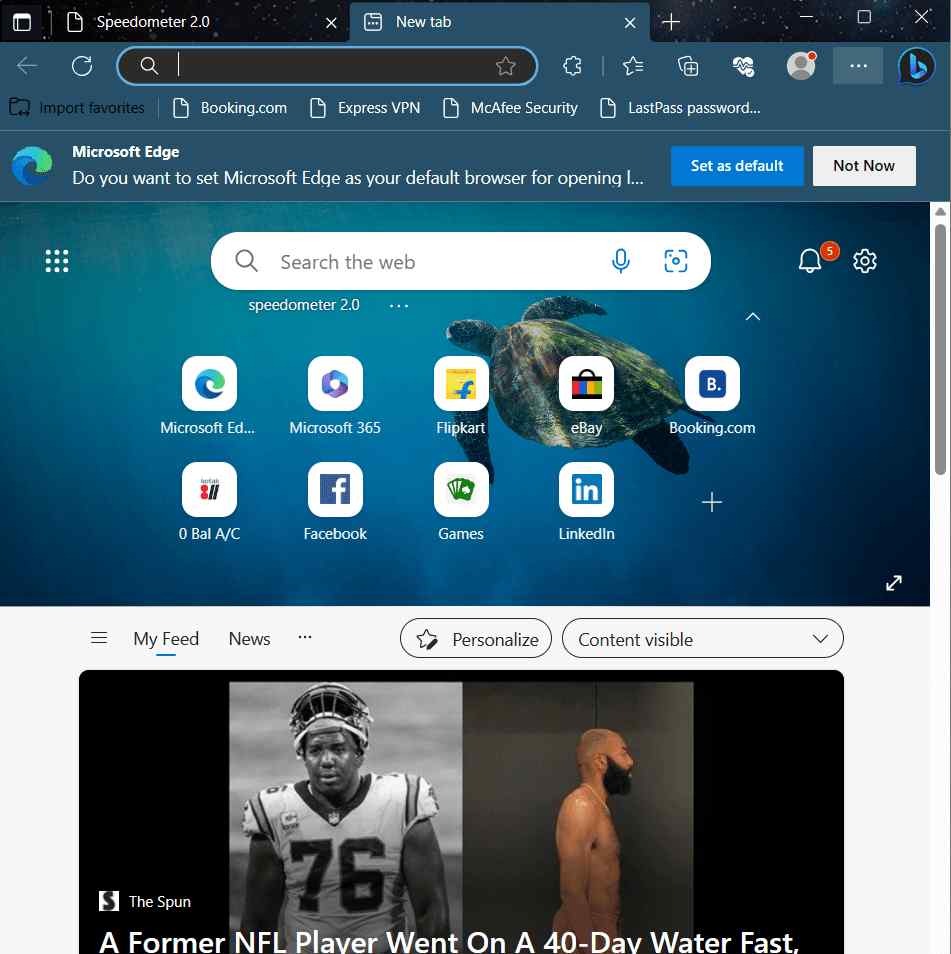 Speed Test Result – 65.5 runs per minute, +/- 18
If you have a Windows operating system, Microsoft Edge comes installed on your computer. Similar to Google's Chrome, the credibility of Microsoft's Edge browser can be confirmed.It includes enhanced security, excellent tab management features and money-saving shopping tools right inside the browser.
Notable Features
AI-powered Bing Chat
Collections help you save any content – image, text, or complete web page for later.
Password manager.
Inbuilt screenshot tool.
Inbuilt into computers with Windows OS.
Multitasking with navigation is better than competitors.
Warns you whenever you stumble upon a dangerous website.
Some websites don't work properly in Microsoft Edge.
Occasional crashes on low-end
Inbuilt in Windows PCs
5. Mozilla Firefox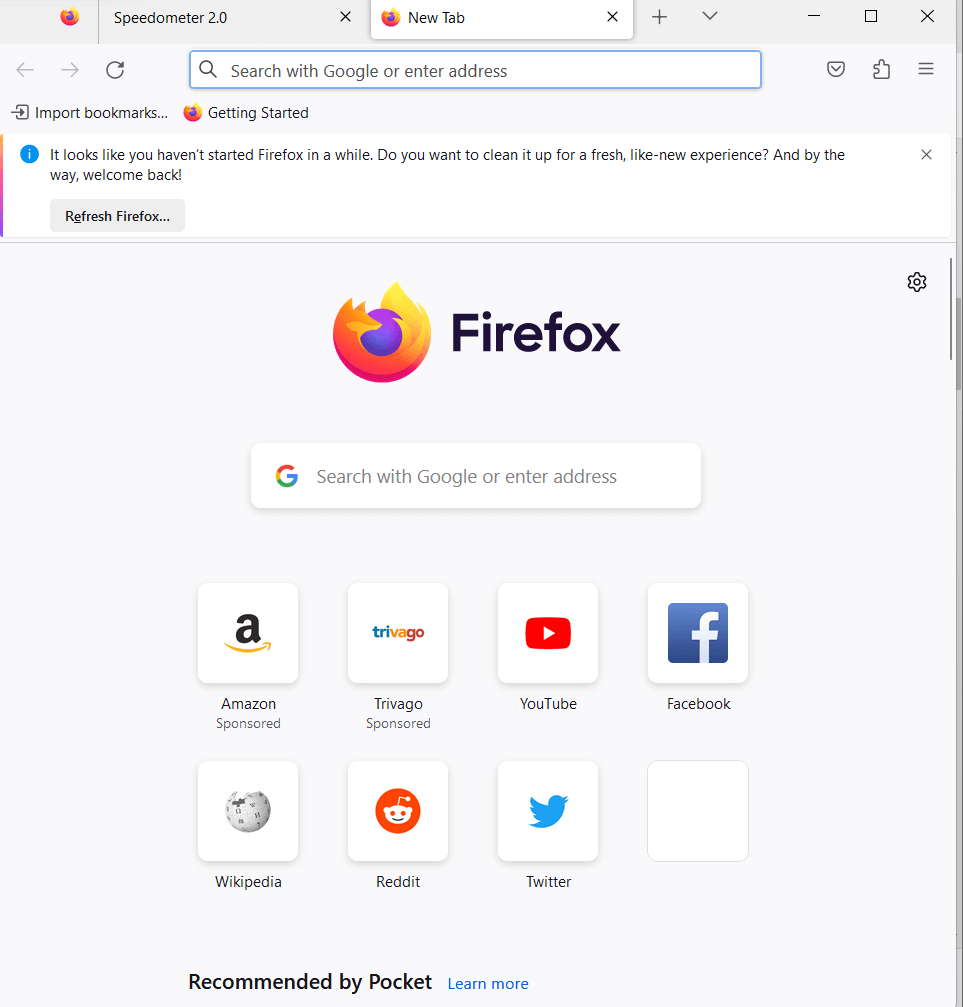 Speed Test Result – 95.7 runs per minute, +/-4.3
Mozilla Firefox is one of the fastest web browsers for Windows 11/10 as is evident from the speed test results shown above. It is one of the oldest browsers on the list and despite that it has kept up well with modern capabilities such as a huge library of add-ons, device management, and privacy controls. It has an easy-to-use interface that is based on Mozilla's new Firefox Quantum engine. It is also one of the fastest downloading-browsers.
Notable Features
Autosuggest URLs
Edit PDFs directly from your browser. Looking for more feature-rich PDF editors, check this post out.
Share links.
Autoplay blocking.
In-browser screenshot facility.
Easily block social trackers.
Reader Mode.
Could slow down when running advanced web applications.
One of the highest RAM consumers.
6. Vivaldi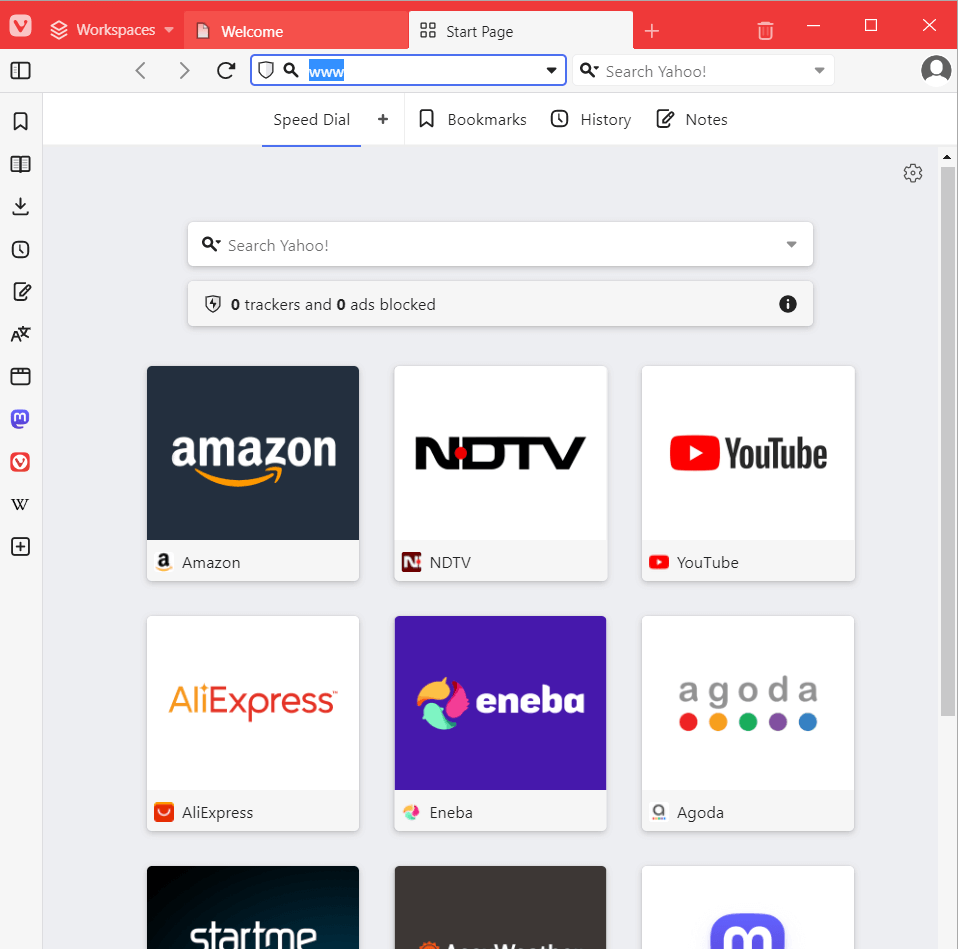 Speed Test Result – 74.3 runs per minute, +/- 21
Vivaldi is a cross-platform browser developed by Vivaldi Technologies based out of Norway. It was founded by Jon Von Tetzchner, the co-founder of Opera, and Tatsuki Tomata, another executive at Opera. It is a Chromium-based browser like many of its competitors like Brave, Chrome, Opera, Firefox, and Edge. It is well-compatible with established standards and web technologies.
Notable Features
Declutter tabs and sort them into hobbies, social, and work using Workspaces.
Inbuilt Vivaldi Mail.
Quick note taker.
Customizable settings.
Best in class tab management.
Tracker blocking.
Customizable user interface.
Has a tendency to consume system resources.
May not be as appealing as other browsers on the list.
7. Avast Secure Browser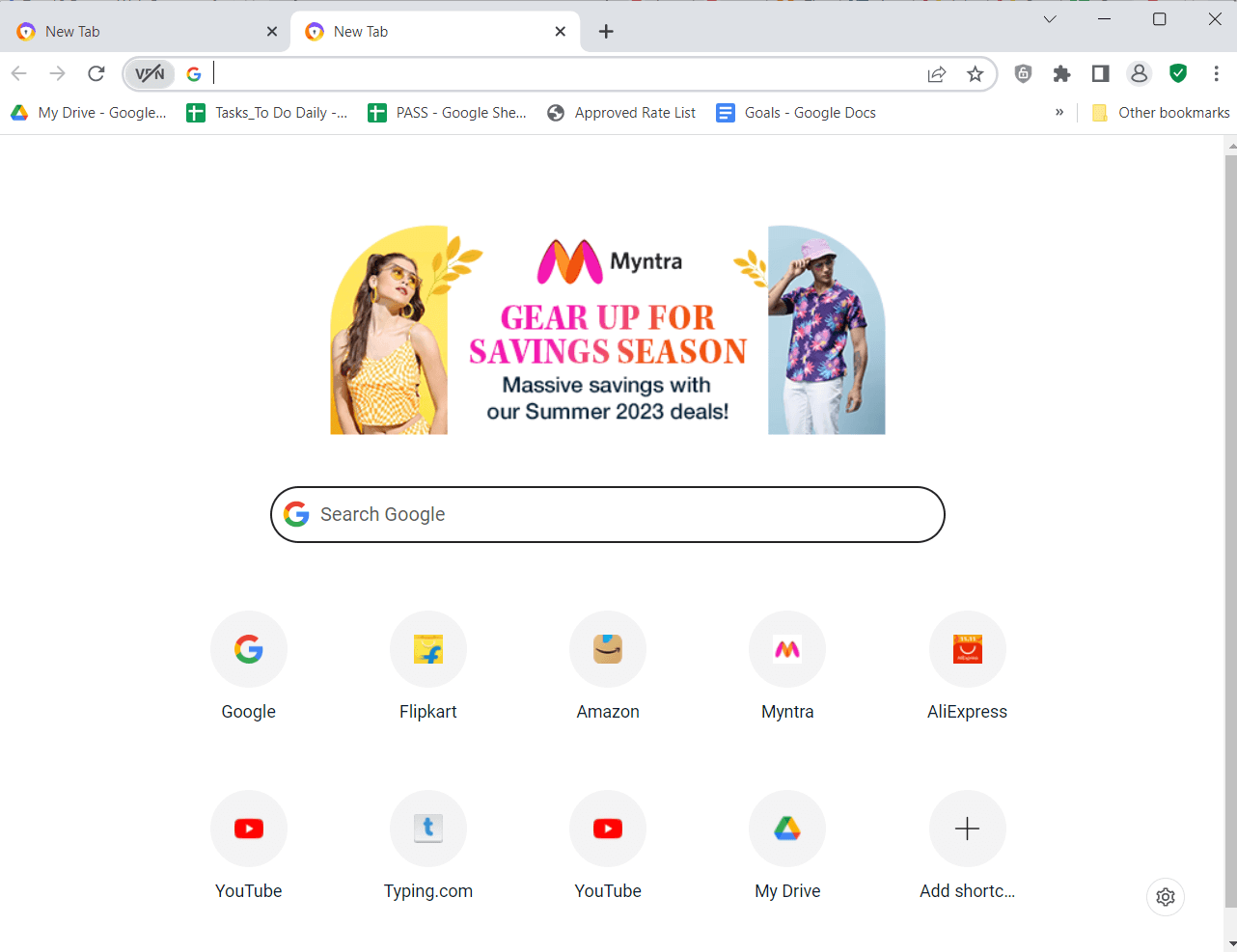 Speed Test Result – 54.6 runs per minute +/-28
It is a Chromium-based browser with great security features. Furthermore, it is created by Avast security experts, so you can rest assured about the privacy of users. If you have been using Chrome, you would probably find no or minimum differences. Avast Secure Browser also provides you with a Hack Check feature with which you can run your email address and find out if your passwords were involved in any leak or not.
Notable Features
Has a Privacy Guard that helps block ads and trackers, and browse faster.
Web shield automatically blocks dangerous websites.
Hide personal data when sharing the browser screen with Screen Sharing Mode.
Comes integrated with a VPN.
One-click Bank Mode to hide credit card, password, and other details from prying eyes.
Provides a unique browser profile so that websites can't track you.
Automatic online ad-blocking.  
Sometimes alerts about risks could be annoying.
For some users, Avast Secure Browser automatically sets itself as a default browser.
8. Maxthon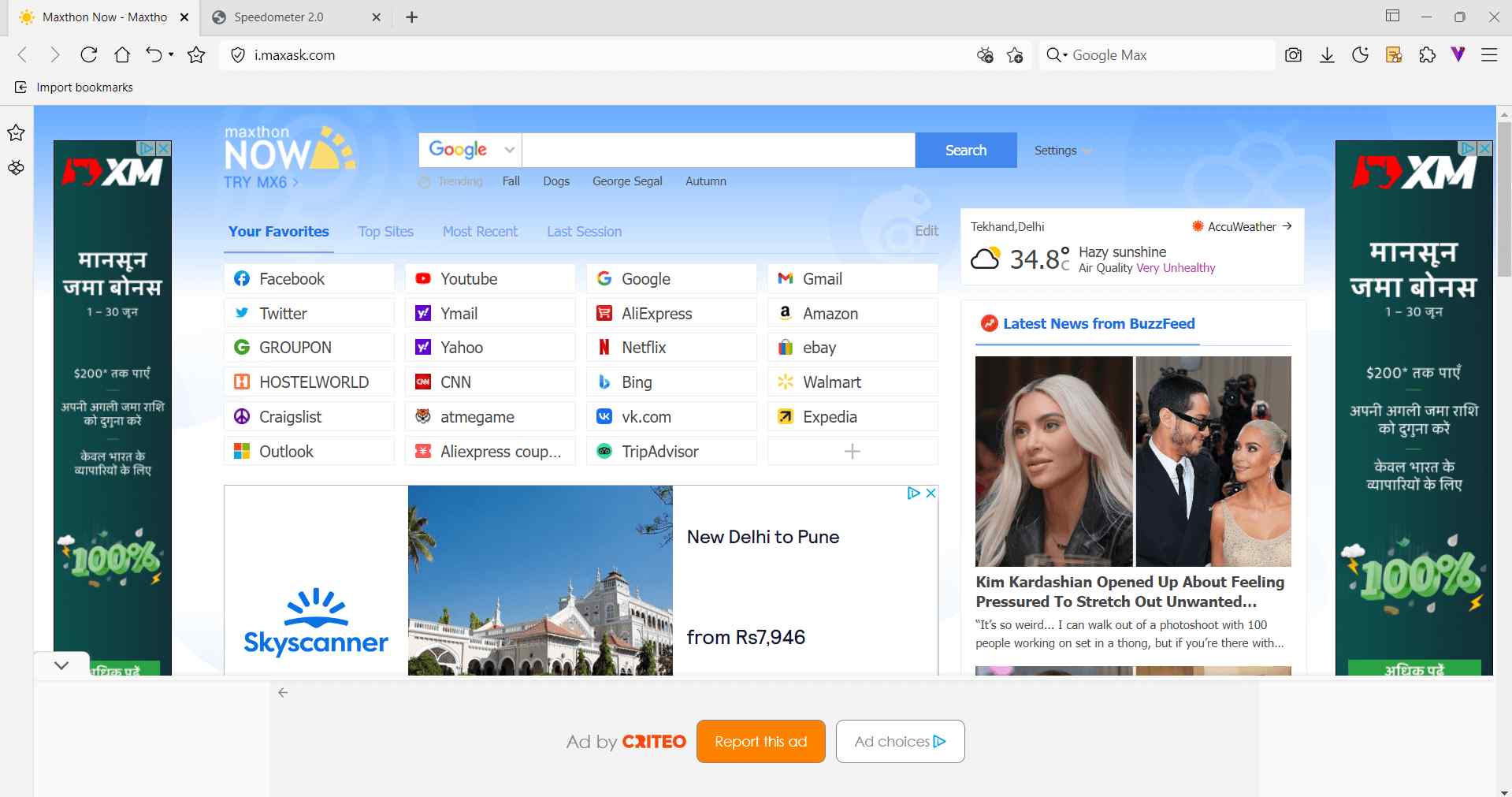 Speed Test Result – 85.7 runs per minute, +/- 37
Maxthon touts itself as a new technology browser that renders support for blockchain apps. It was developed back in 2002 and since then it has undergone many updates. In recent years, it has developed more focus on web3. Talking about the  speed, it is indeed fast & you can understand this from the speed test results above. It comes loaded with features like an RSS reader, customizable skins, support for a lot of plugins, and much more.
Notable Features
Split screen option.
Password manager
Inbuilt VPN
Resource sniffer to extract URLs of videos, images, and other file types.
Quick Send to send web addresses and files between devices.
Built-in blockchain wallet VBox for cryptocurrency payments.
One of the least RAM consumers.
Doesn't install updates automatically.
Lacks customizability.
9. Lunascape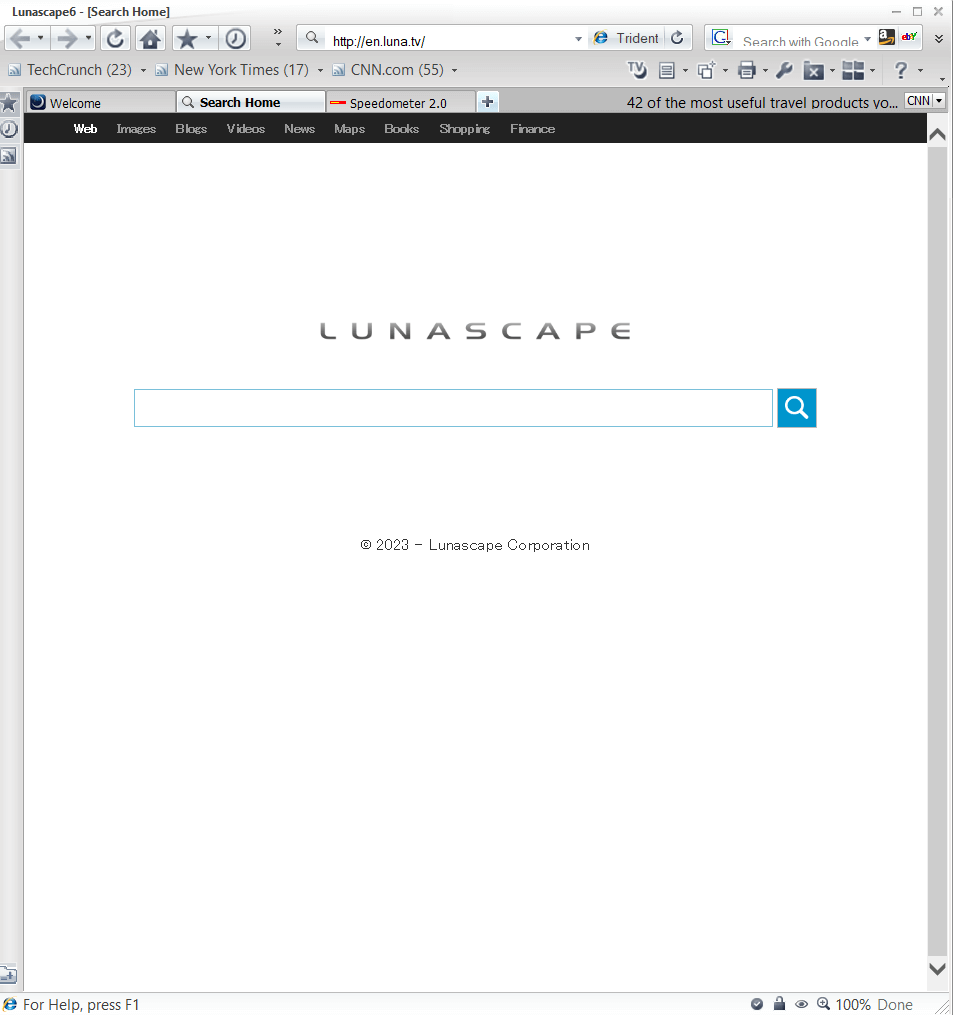 Speed Test Result – N/A
Lunascape6 is a decent and lightweight browser and deserves to be on  our list of fastest browsers for Windows PC. It uses javascript performance and proprietary technology to achieve faster startup time, and ensures faster performance than many other browsers running the same Gecko engine.
Notable Features
Switch between Full screen and Widescreen mode.
Highlighted search to instantly search for the word you are looking for.
You can customize mouse operations.
View tabs in cascade view side by side.
Highly customizable.
Easily import add-ons, bookmarks, and other settings from other browsers.
Delete personal information when you exit the browser.
Dated and intricate interface.
Some websites malfunction.
10. Puffin Browser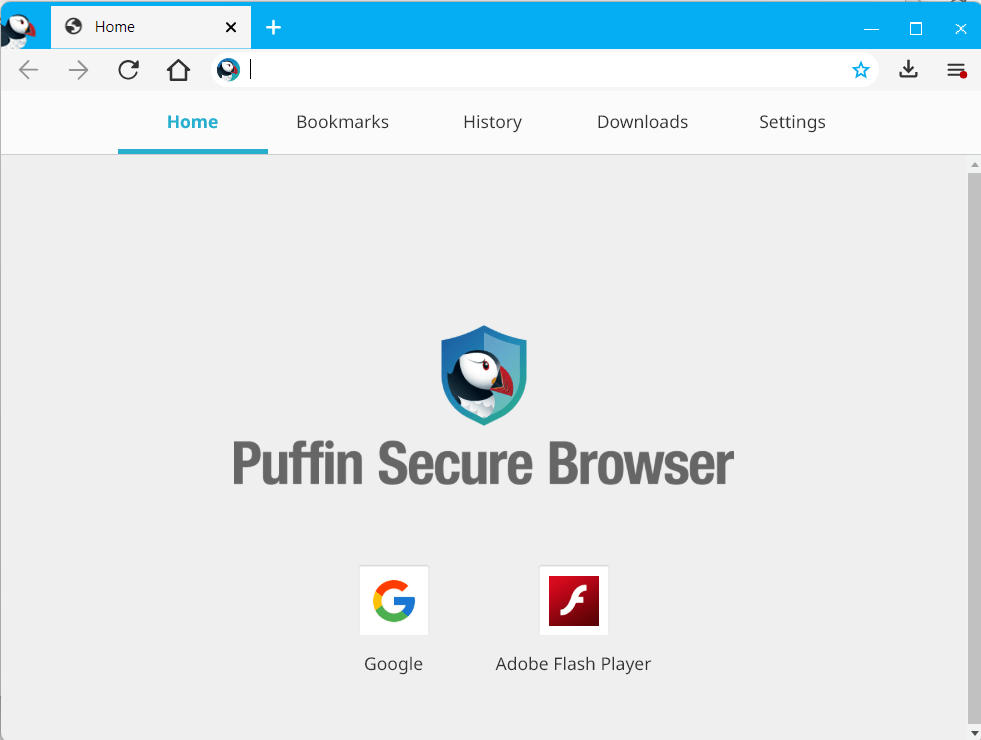 Speed Test Result – 49.5 runs per minute
We won't say that it is the fastest browser on the list but it is a decent browser that offers a host of advantages as compared to the most popular browsers. For starters, it is unique in a way that it renders websites on the server side instead of loading sites on the users' device. As a result, a user won't be exposed to any malicious content while browsing the web.
Notable Features
Zero trust architecture.
Easy tab management
Block ads and pop-ups.
Manage bookmarks, settings, downloads, and history, all in one place.
Easy to use, neat, and clean interface.
Encrypts internet traffics and renders websites on the company's cloud servers thereby mitigating cyber threats.
Available on multiple platforms.
Subscription-based model
Lacks many features present in competitor browsers.
Pricing – Starts at $20/ year and $2/ month
Which Web Browser Would You Choose?
We have all been a fan of browsers like Google Chrome, Mozilla Firefox, and Opera, but, the market for fast and secure browsers is vast and there are some great options out there as can be seen from the list above. So, do let us know which is your favorite and which one would you choose for fast browsing. For more such tech-related informative content, keep reading Top10PCSoftware. You can also find us on Facebook, Flipboard, and Pinterest
Frequently Asked Questions –
Q1. Which is the fastest browser for Windows 10?
Opera, Google Chrome, Mozilla Firefox, and Brave browsers are some of the fastest browsers. With these you can browse websites quickly, download content and do a lot more.
Q2. Which browser is faster than Chrome?
The results may be subjective but browsers like Vivaldi, Avast Secure Browser and many others outperform Google Chrome when it comes to speed.
Q3. Which browser has the fastest download speeds?
Google Chrome and Opera both offer decent download speeds. As such you can download big files at lightening fast speeds.