Wondershare Filmora Video Editor
Wondershare Filmora 11 Review 2023: Details, Pricing, & Features
Have your filmmaking goals taken a backseat because the very thought of handling a complex video editor struck your mind? Enter Wondershare Filmora 11 Video Editor, which packs inside every video editing tool that you would need to make your videos stand out. In this Wondershare Filmora 11 review, we'll find out if it is worth the hype.
What is Wondershare Filmora 11?
At the outset, we'd like to mention that Wondershare Filmora 11 is already trusted by over 100 million users across the globe. For the simple reason that this video editing software caters to the needs of every creator out there regardless of whether they are a beginner or have spent years in filmmaking.
You can drag and drop your desired elements into the timeline such as video clips, music, and photos and create an amazing video. Its built-in editing features can help you edit and create videos in a few steps.
Wondershare Filmora 11 isn't just a video editor but it also helps you refine your audio as well. For instance, you can get rid of unwanted silence or any background noise easily and make your videos look and sound spot on.
Pros:
Fast & powerful editing tools.

Supports a large number of image formats.
Cons:
Slows when using large photos
Why Should I Download Wondershare Filmora 11?
On the face of it, Wondershare Filmora 11 might look very simply but over the course of your using this film editing tool, you'll be amazed at the number of effects, animations, transitions, and other features that it comes with. To put it in a nutshell, whatever is your need, you'll find a feature corresponding to it.
Secondly, you'll find a large number of presets and templates, stock-free footage, and gifs using which you can take your edited videos to the next level.
Wondershare Filmora 11's video editor encourages creators to learn the ropes of filmmaking or video editing while unleashing their fullest potential. It regularly posts tutorials and blogs that can help users to turn pro in no time at all.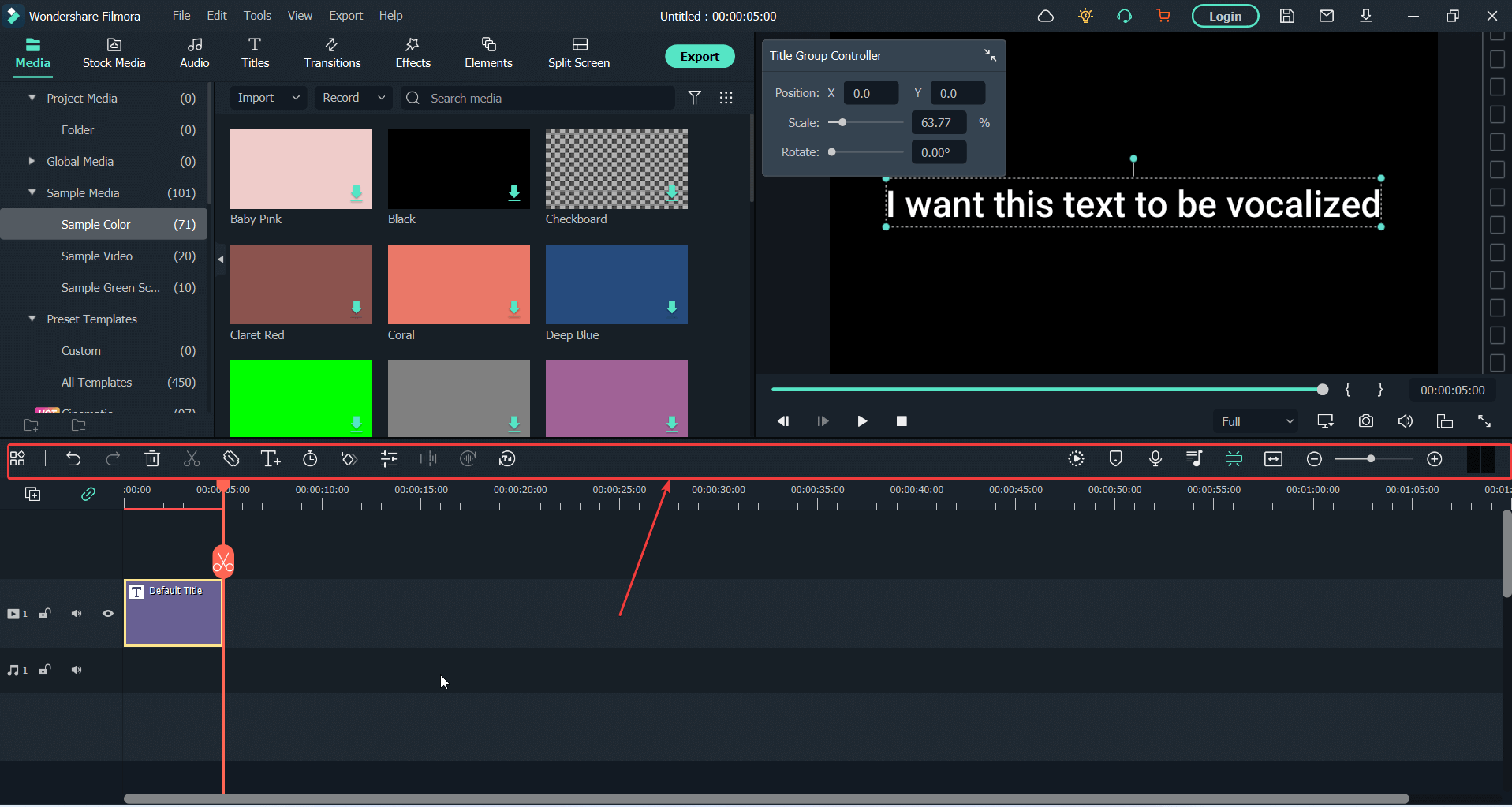 Wondershare Filmora 11's interface is probably one of the highlights. The moment you fire up the software you have all the tools of the trade at a glance and you won't find any difficulties in understanding them.
As is evident from the screenshot below you can begin with importing media from a location on your drive or choose one from Wondershare Filmora's own gallery. You can easily pick stock media, audio files, titles, transitions, effects, and other elements. The interface is as such that you shouldn't have any difficulties in cleaning, organizing, or editing your video clips.
Next, comes the timeline which is your actual working space. In the timeline itself, you can split a clip at any point. Once you have your clips in the timeline you can further take aid from options at the top that includes things like –
Undo/ redo
Keyframing
Extend or reduce the duration of your clip
Delete selected media
Render preview
Text to speech
Add marker
Voice over
You can always customize your toolbar depending on your workflow.
One thing that could be slightly improved is the time in which the media appears as soon as you click on an option.
The features of Wondershare Filmora 11 video editor can broadly be categorized into the following categories namely – editing, effects, audio, and color. Let's discuss each of the features of Filmora software under the following categories –
1. Editing Features
1. Instant Mode: This mode of Wondershare Filmora 11 is especially useful to those who have just begun video editing. This Windows-only available feature lets you add media and then on the basis of that, Filmora will make a video for you. You needn't perform any edits. You can spice your video up with over 115 templates spanning across categories such as travel, vlogs, intro, slideshow, etc.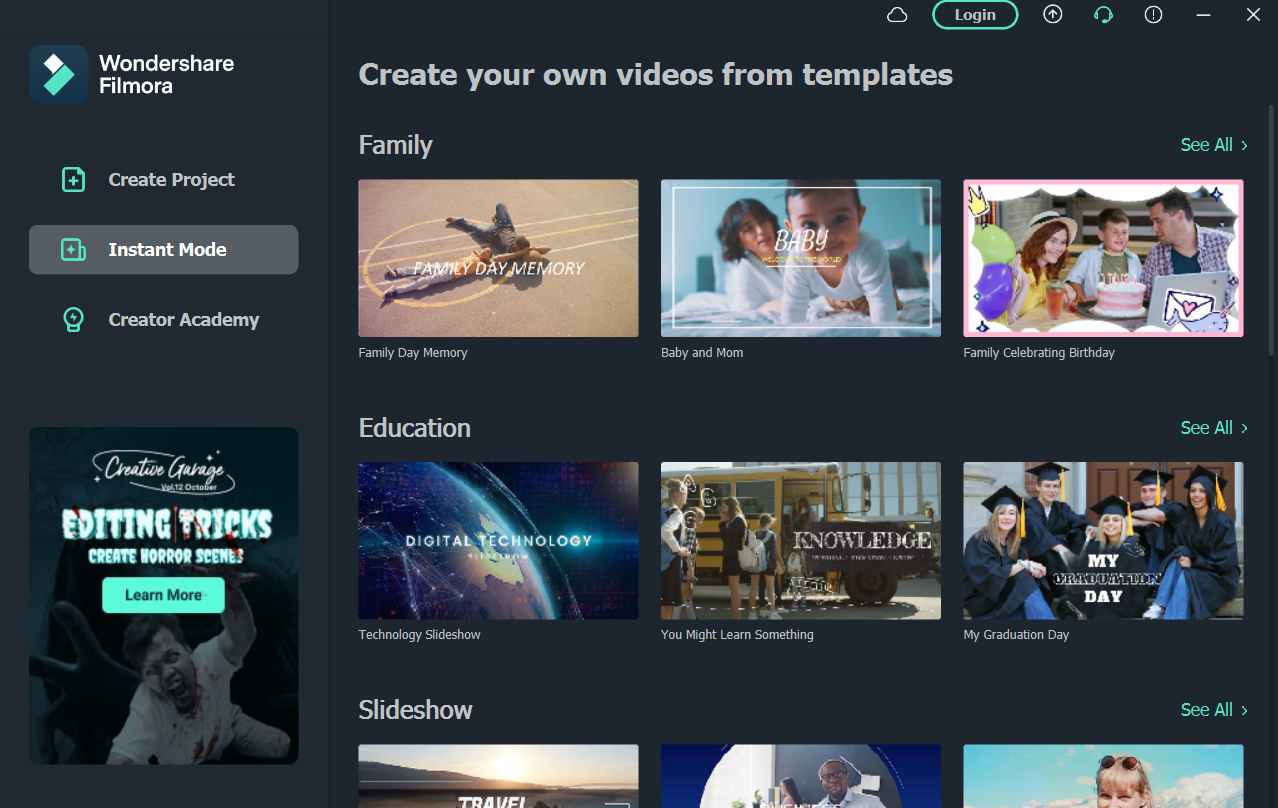 2. Auto Beat Sync: Matching footage with music can be a very tough task but Filmora automatically matches the footage with music clips. And, it is not just a random thing, instead, it analyzes beat points to switch the view or add effects. Also, it takes care of overexposure, identifies bad parts of the footage, etc.
3. Preset Templates: Wondershare Filmora 11 provides you with 24 templates that you can simply drag and drop into your timeline. And, if you want you can replace the clips completely. Here you can add your own audio tracks and save them in a template so that you can use them the next time. You can also share these templates with others.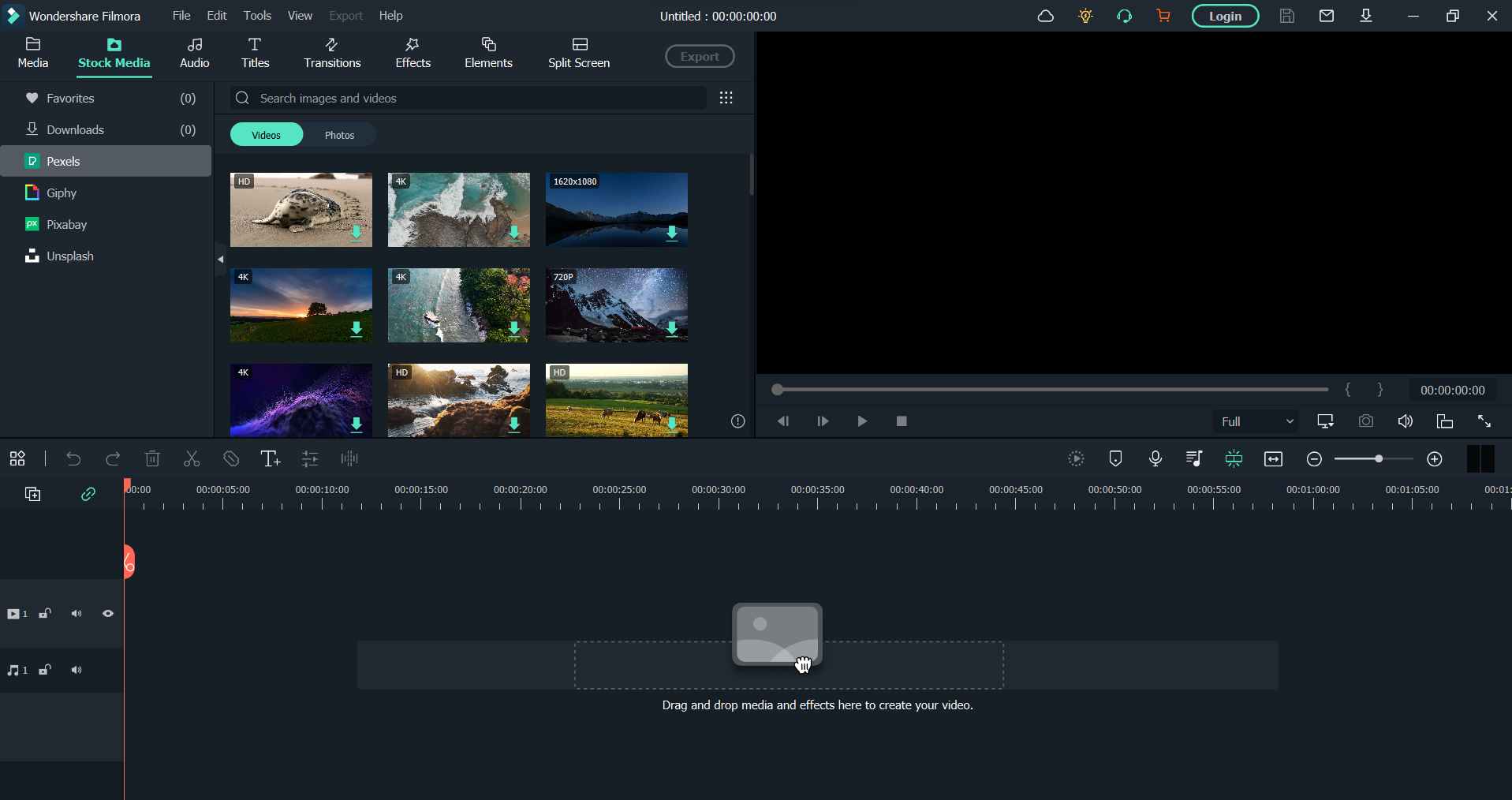 4. Motion Tracking: There are times when we feel like attaching elements to moving objects. Under normal circumstances this might not be easy, but, with Wondershare Filmora 11's latest version you can pin media files, texts, and graphics to an object so much so that the elements follow the movement of the object. Motion tracking can prove to be useful when you want to blur out a copyright object.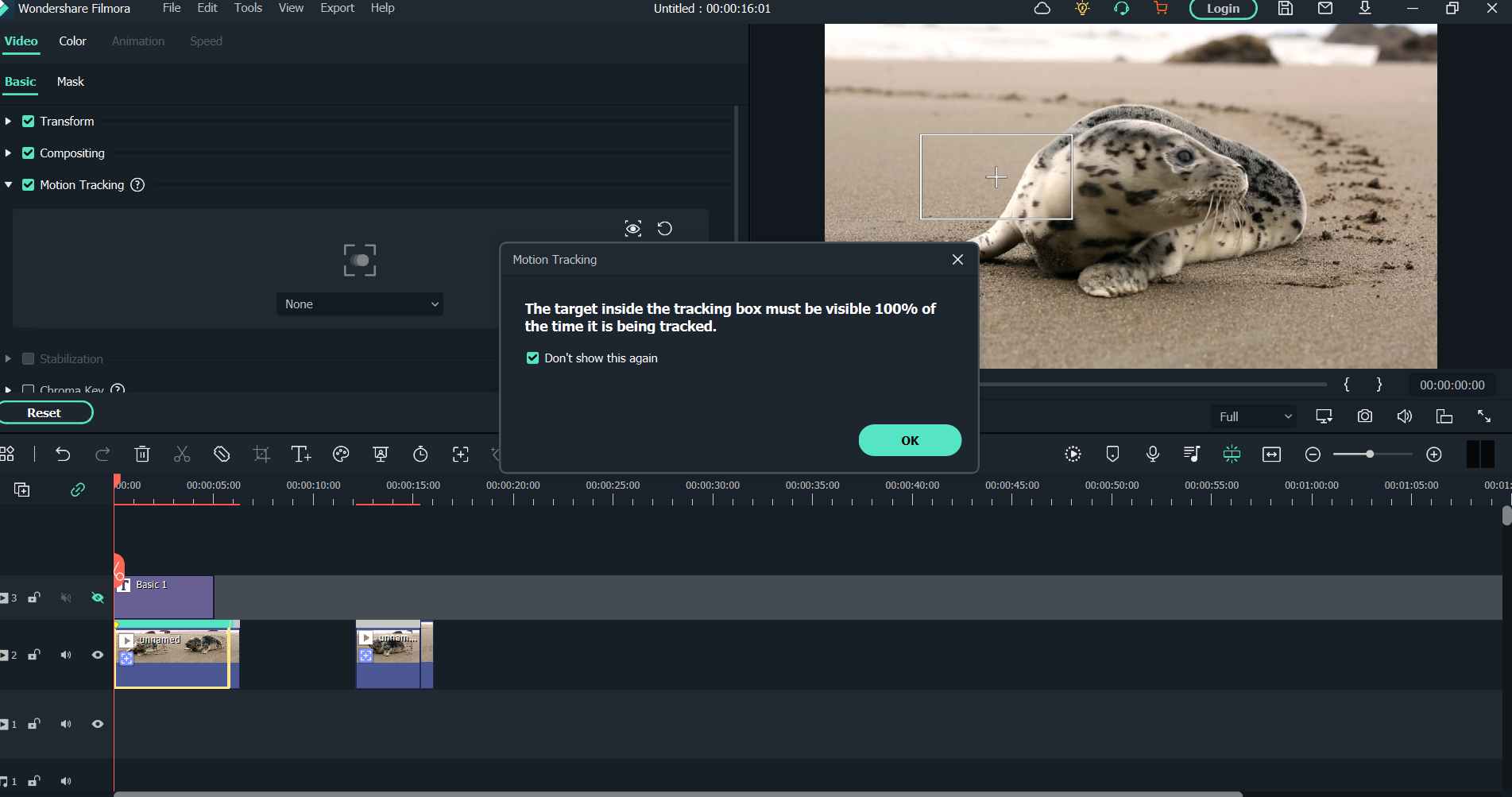 5. Speed Ramping: Using this effect, you can change the speed of your video clip depending on your creative goals. In fact, Filmora offers 6 presets for speed ramping which include – Flash in, Bullet Time, Montage, Hero moment, and Jumper.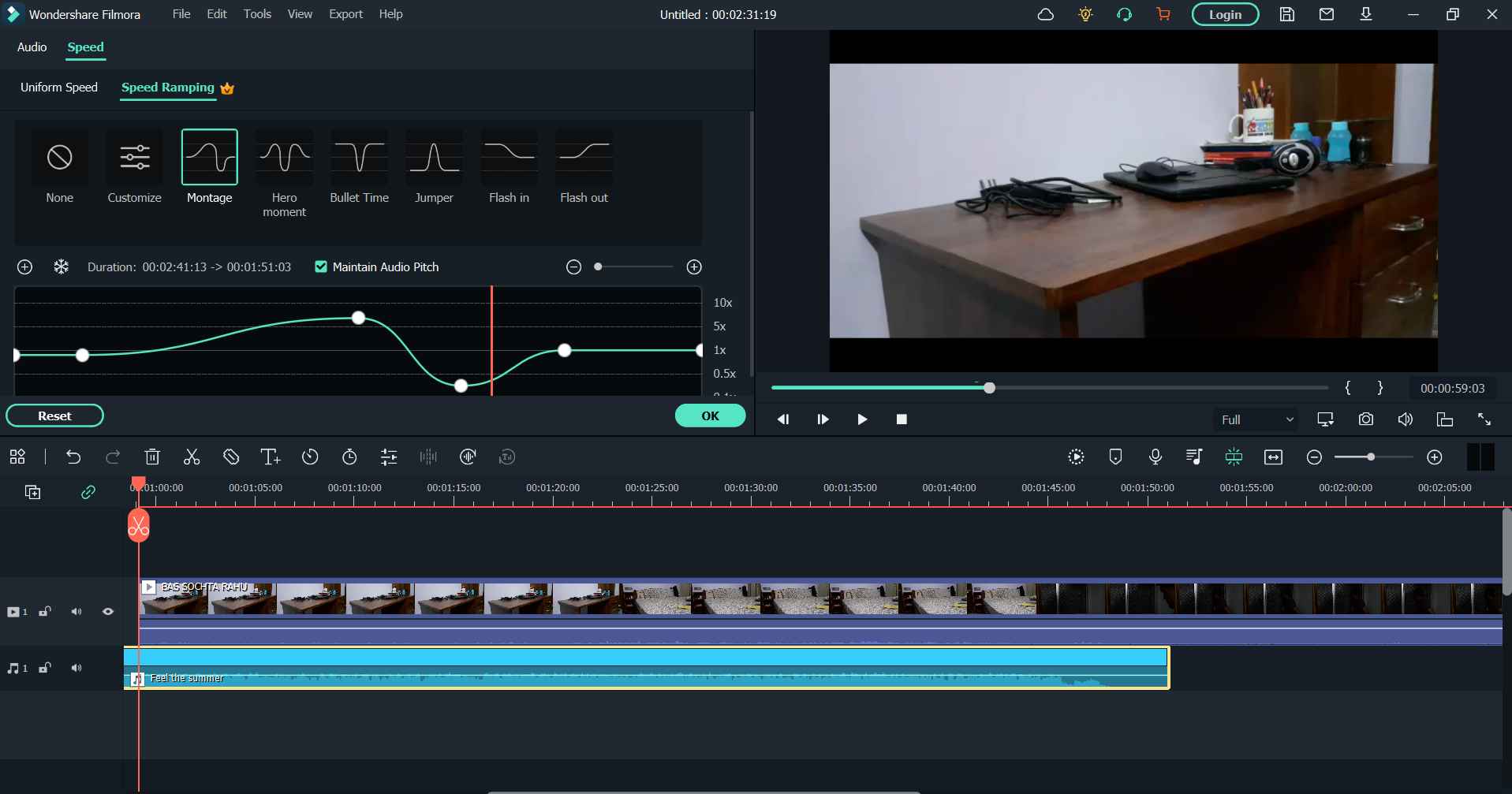 6. Screen Recorder: Ever came across a video editing software that also doubles up as a screen recorder? That's Filmora Video Editor for you. Just like a normal screen recorder utility you can customize your recording area, record webcam, system audio, and microphone. However, if you are in search of an even better, more feature-rich, and easy-to-use screen recorder, you can try out TweakShot Screen Recorder.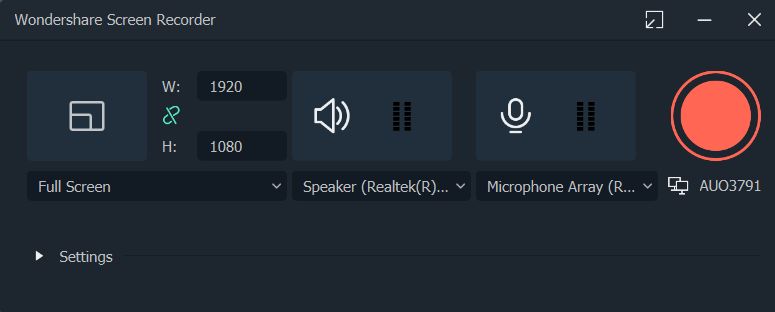 7. Auto Reframe: Let's say you had put in all your efforts to create a video that you wanted to publish on YouTube. But, now you also found an instance in the video that has the potential of getting viral as an Instagram reel as well. So what would you do? Record the reel separately? Needn't do that, with the AI-powered Auto Reframe feature you can easily change the aspect ratio from landscape to 9:16.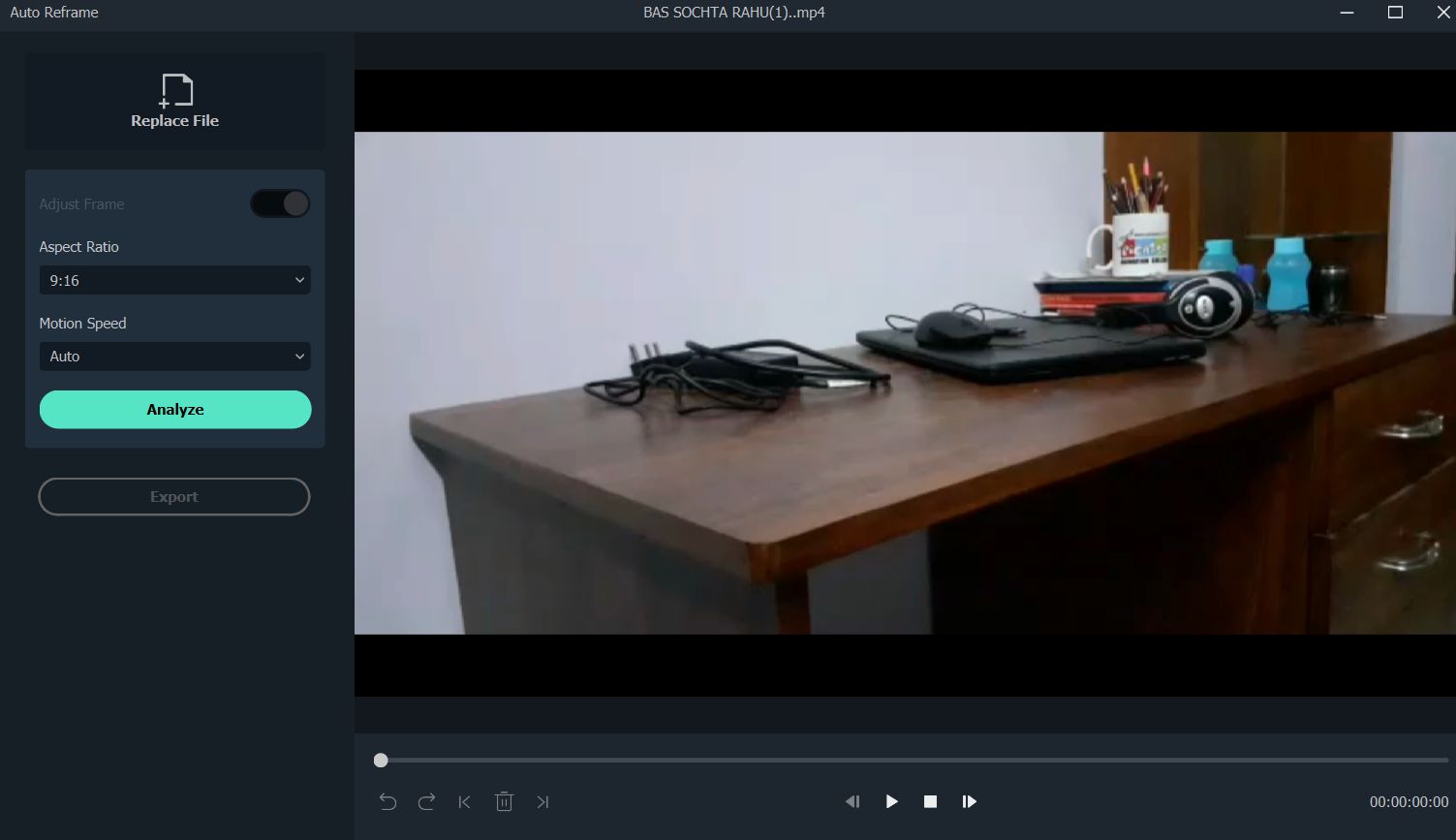 8. Split Screen: It could be that your narrative demands you to split one screen into multiple screens. Filmora video editing software offers over 30 customizable split screen templates using which you can get any number of frames you want and that too according to your narrative.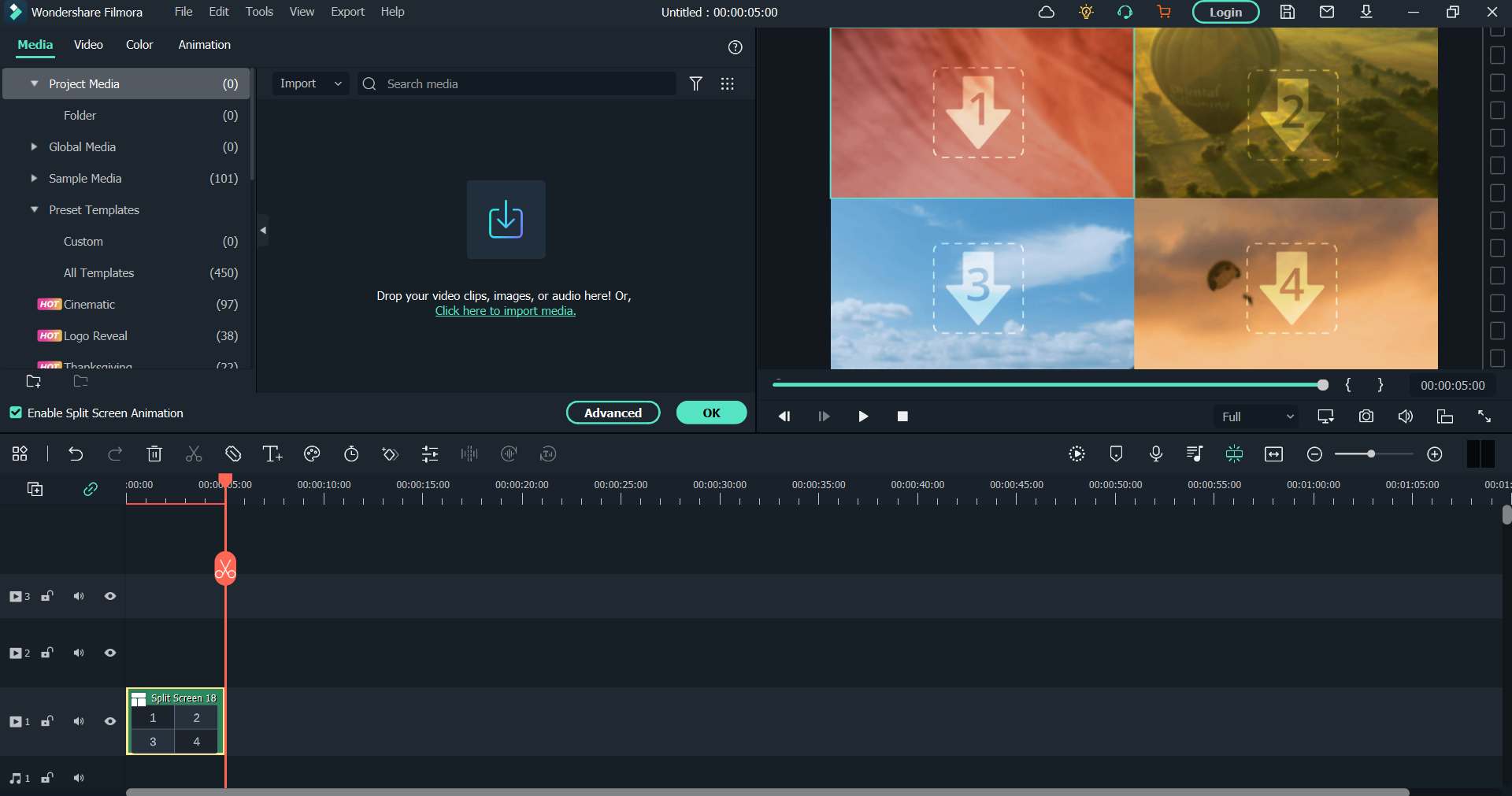 9. Title Editing and WordArt: There is just no end to how many preset texts or WordArt styles you can use to make your text stand out. And, if you are confused so as to what kind of titles you should have, you can choose from 30 categories.
10. Keyframing: Filmora's latest version lets you create customized animations using which you can scale, rotate, position, and change the opacity of a clip on each of the keyframes in your video clip.
2. Features for Effects
1. Chroma Key or Green Screen: Ever wanted to change the background behind you to let's say a beautiful beach? Something that Chroma Key can help you achieve. With Wondershare Filmora 11 you can easily change the background using the Chroma Key or Green Screen feature. Here you can tweak aspects such as tolerance, offset, edge thickness, and feather to get spot-free and perfect results.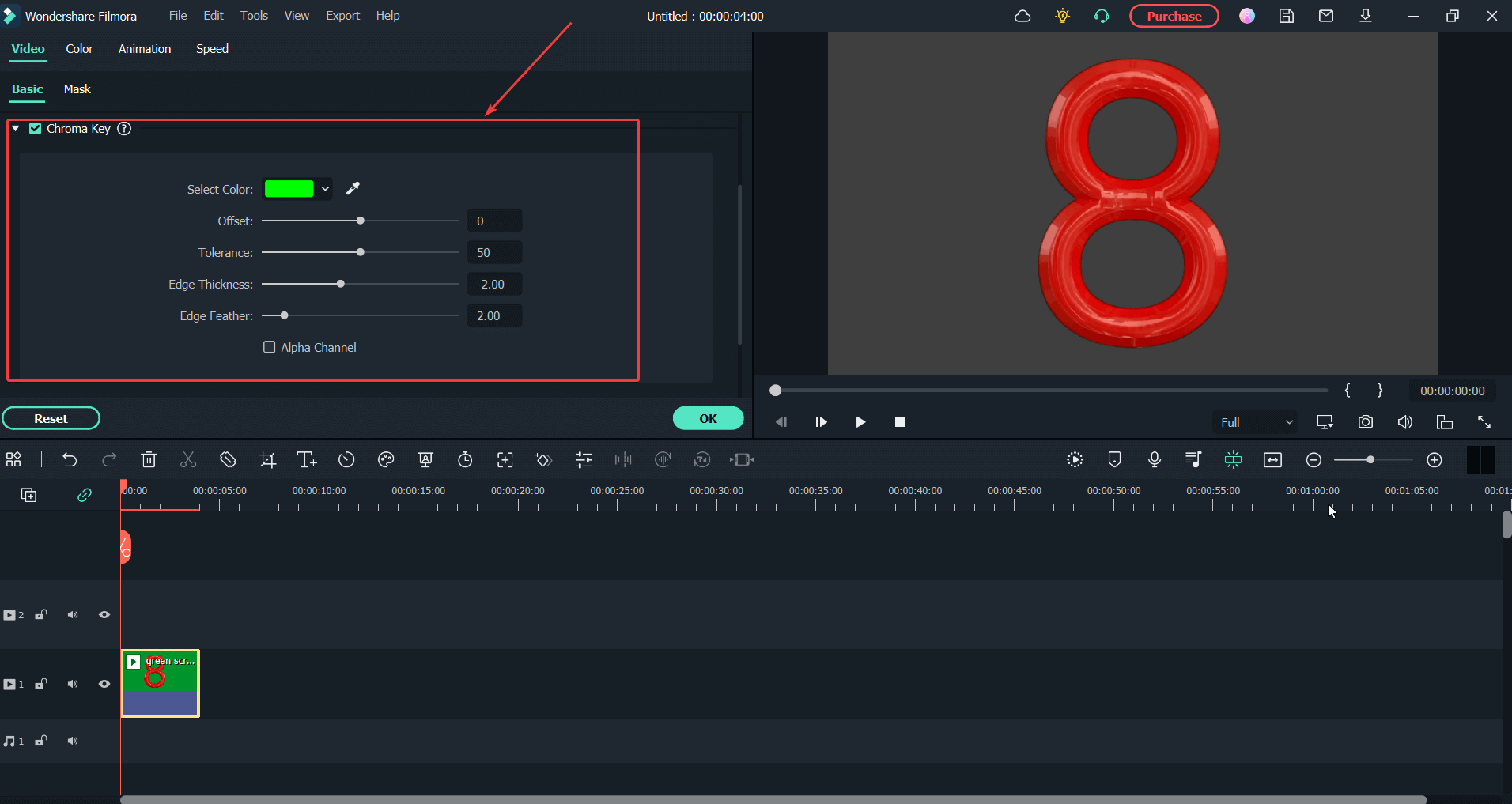 2. Video Effects: Video editing software is incomplete without effects. And, when it comes to Wondershare Filmora 11 video editor there is no dearth of effects that it offers. You can choose from among 900 video effects that include transitions, titles, audio, effects, and several other elements. What's more? If you are someone who often has to use timers, Wondershare Filmora 11 offers 50+ dynamic countdown effects.
3. Mask and Blend: With several masking shapes and over 18 blending modes you can choose a specific piece of video or use video to duplicate, hide, reveal or modify your footage. And, then with the help of blending modes, you can blend in the foreground with the background and vice versa.
4. Boris FX: Filmora Video Editor now includes professional-grade, continuum effects from award-winning developer Boris FX. You can unleash amazing graphics potential and visual effects using effects such stylize, particles, lights, blur, image restoration, and the art looks. In totality, you have 91 unique effects and thousands of other presets to choose from.
5. AI Portrait: A moment back we discussed green screen or Chroma Key, right? Let's assume you don't have a green screen available. What would you do?
Worry not! Filmora is a video editing software that comes with AI Portrait mode where the video editor detects the humans in the footage and removes the background automatically. And, you needn't even think of what you are going to replace the background with as you get over 70 AI stickers and portrait effects to choose from.
3. Audio-Related Features
1. Text to Speech: You can convert your SRT file or text file to speech. To do that you have 10 different voices and 16 different languages to choose from.
2. Speech to Text: The Speech To Text or STT function lets you convert your speech to subtitles. One of the high points here is that the accuracy level is on-point, thanks to the industry-leading algorithm. Additionally, you can also import external files and modify subtitles.
3. Audio Visualizer: As soon as you drag and drop the clip to the timeline, Filmora will add the audio visualizing effect automatically that will match the sound in your video. You get up to 25 different kinds of audio visualization effects that you can customize.
4. Audio Ducking: Often when we are trying to match music with the audio in our clip, one audio overpowers the other. When you download Filmora for PC, you can automatically lower the volume of one track which will make the other track sound loud and clear. Auto Ducking as the name suggests automatically ducks the background and makes the voice-over legible and clear.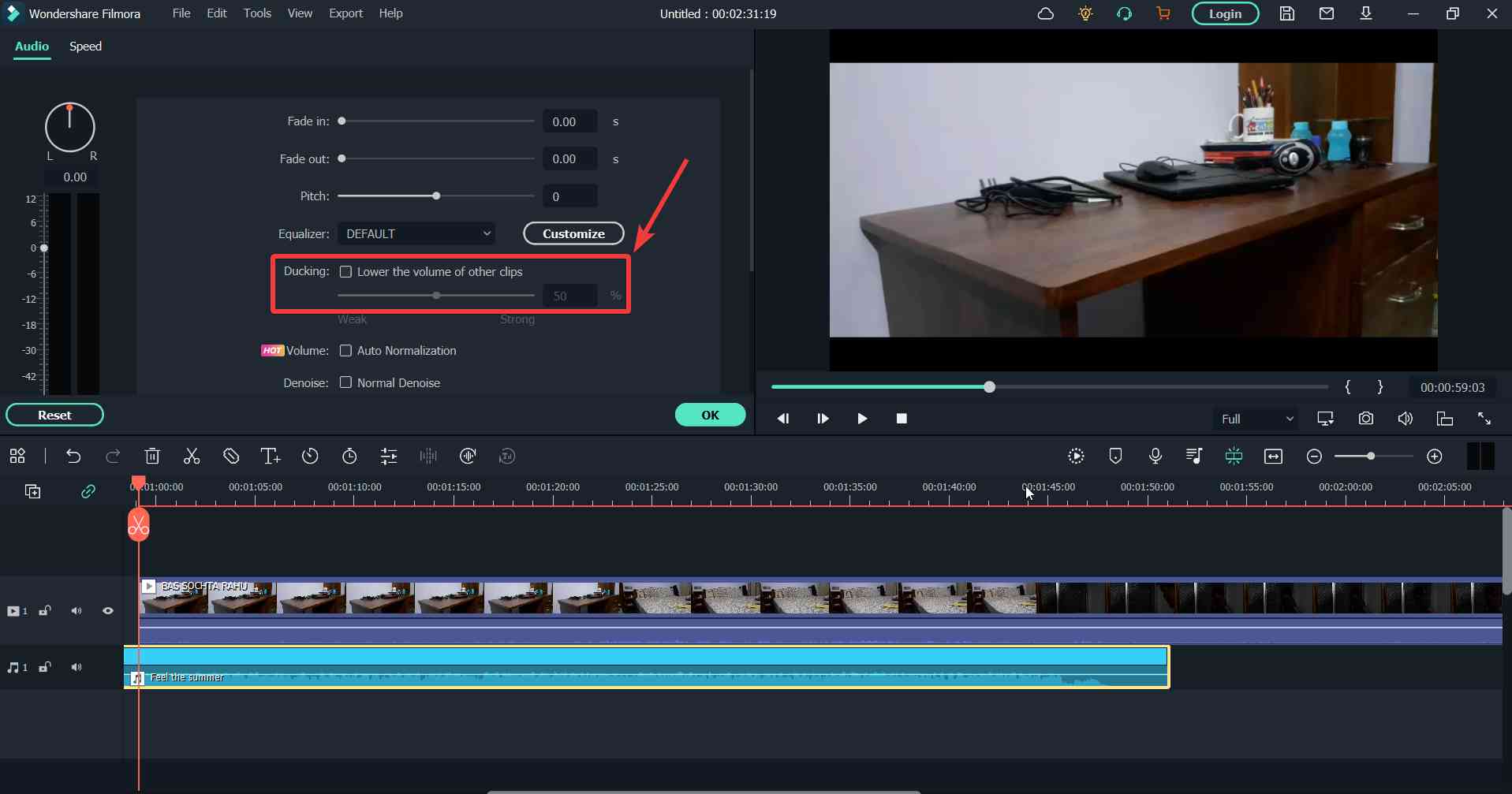 5. Silence Detection: Silence is not always golden and when it comes to the flow of a video, unwanted silence can really impair the flow. With Filmora you can adjust and cut the unwanted silence parts and improve the flow of your video.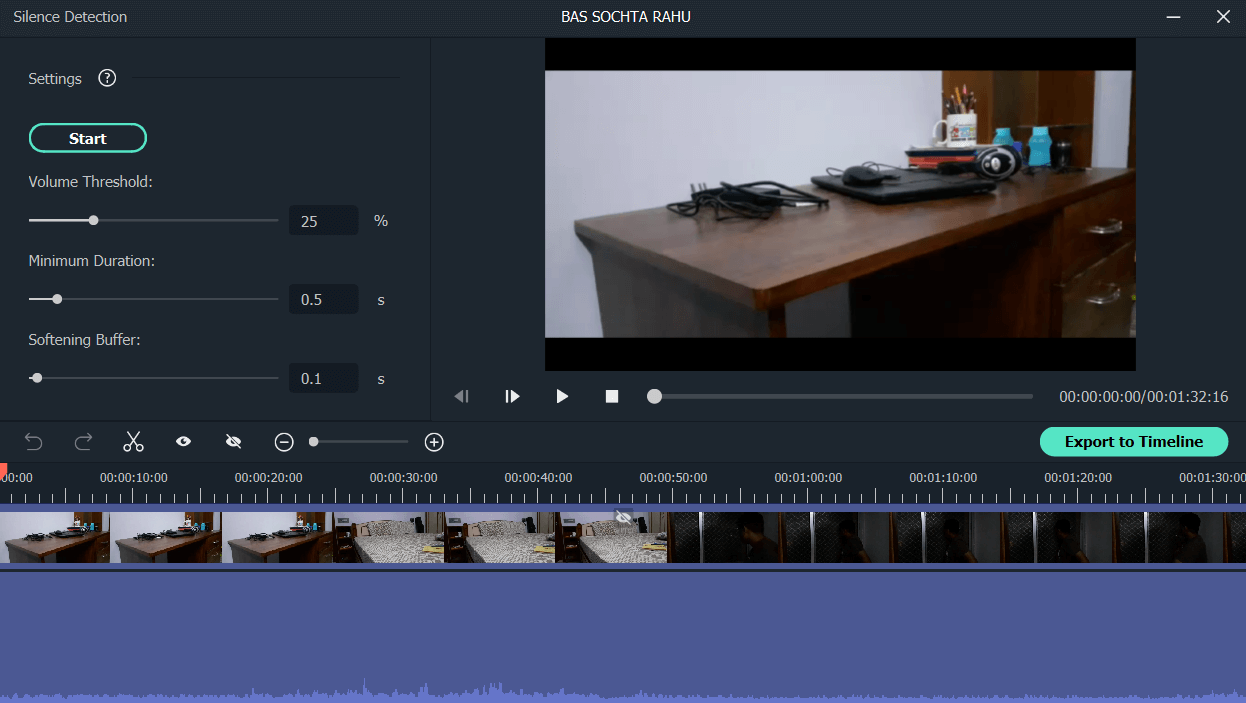 4. Color Correction Features
1. Color Correction: Wondershare Filmora 11 offers one of the best color grading and color correction experience. Even if you don't have much experience with color correction, you can choose from over 40 color-presets. You can even add industry-grade 3D LUT color projects.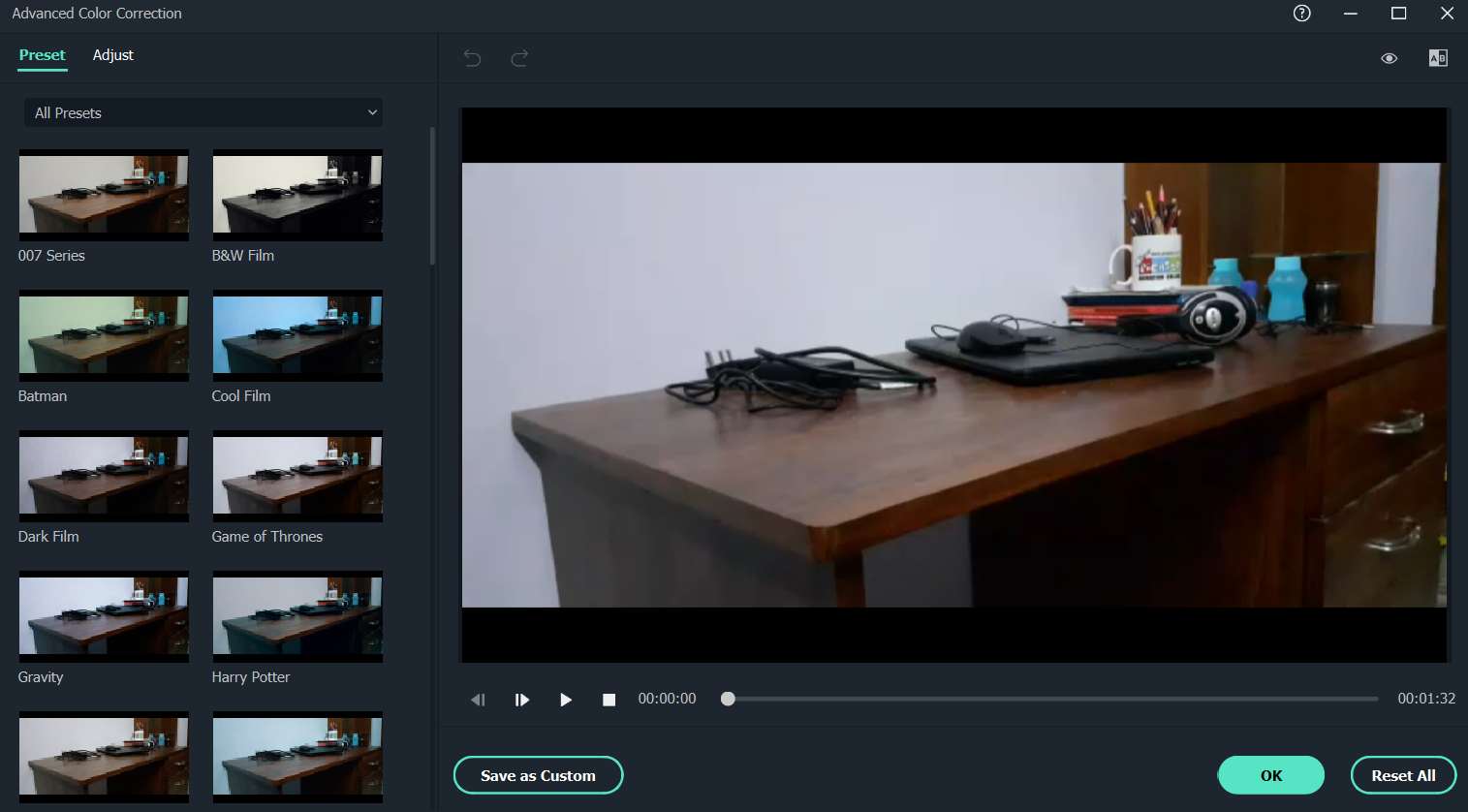 2. Color Match: When it comes to video editing, inconsistent colors across clips can put off anyone. But what if you are dealing with hundreds or more clips? Filmora video editor lets you fetch color settings from a clip screen in a single click and then you can apply the same to the rest of the clips, thereby making your video consistent as far as colors are concerned.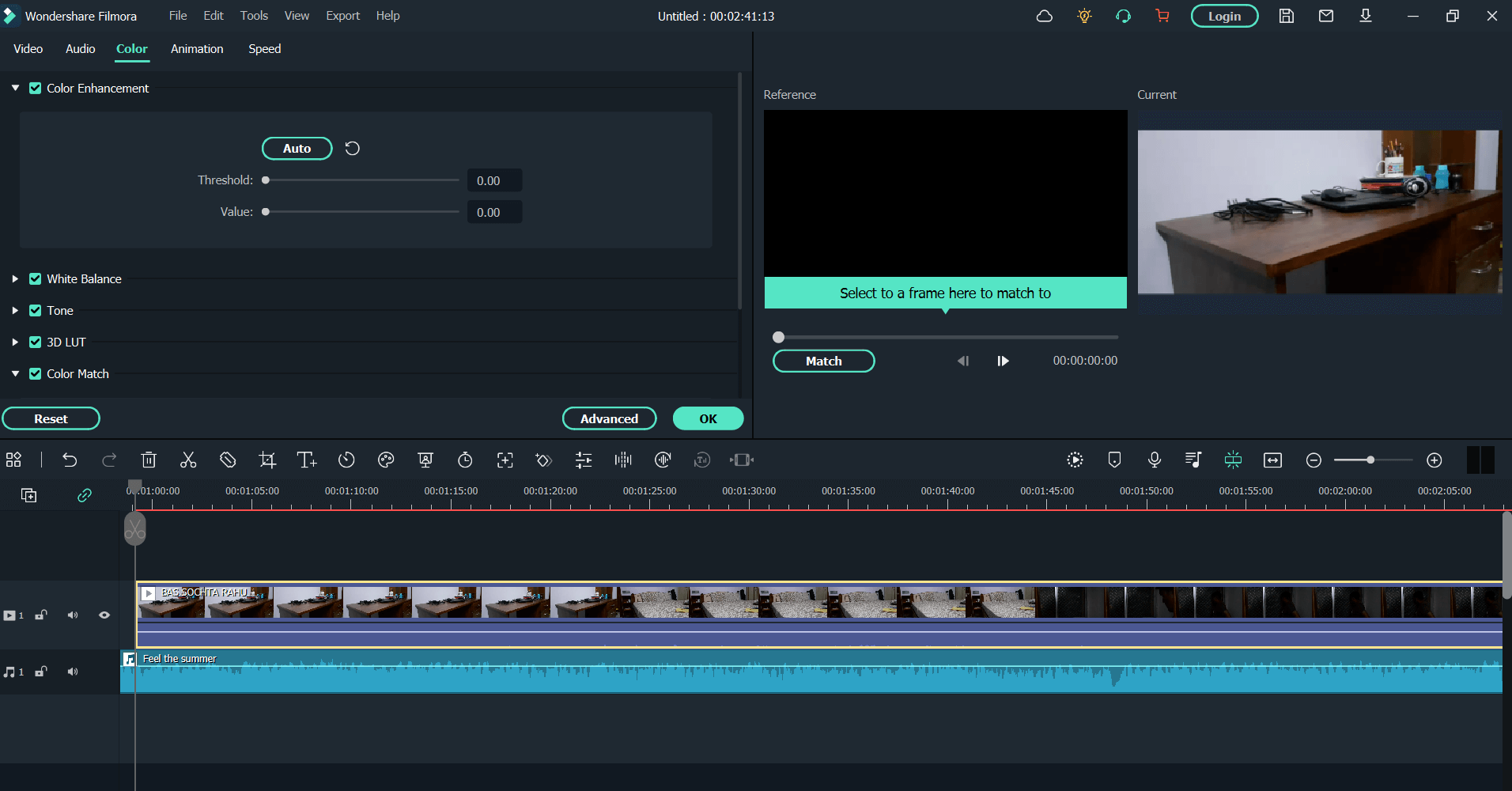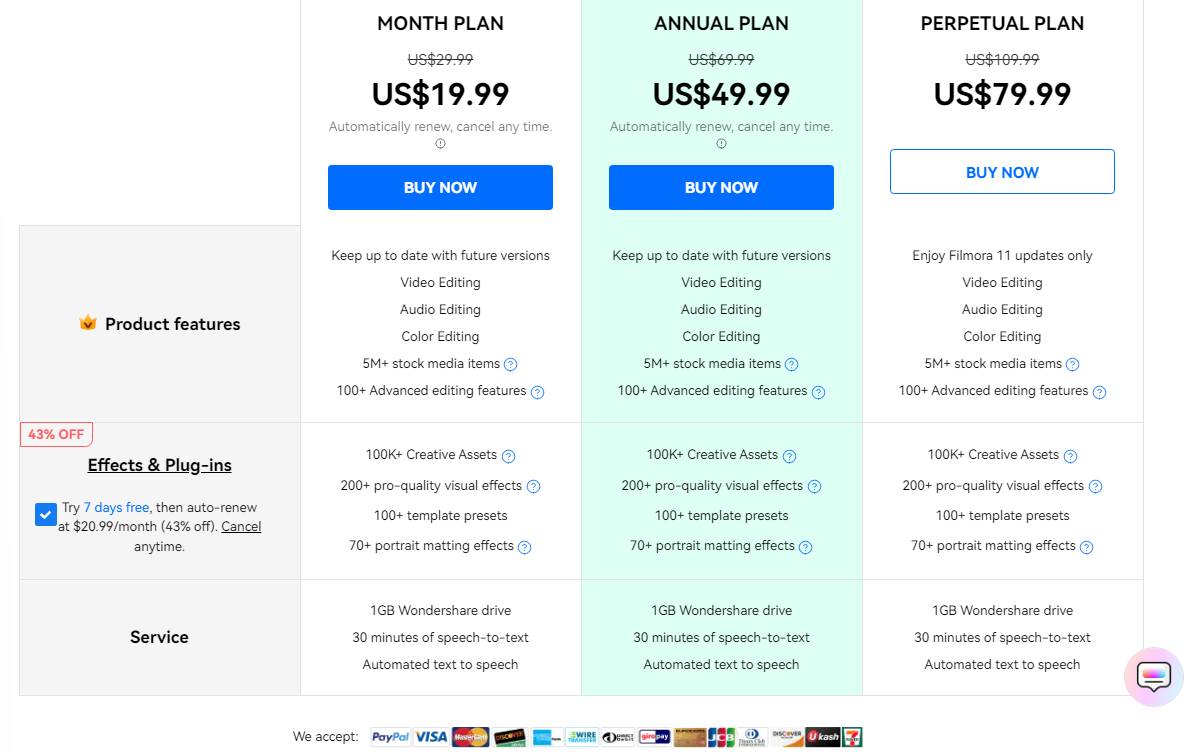 You can download Wondershare Filmora for PC and use it for free for as long as you want, however, the free version puts a watermark as soon as you export the project. Also, the free version may restrict you to the number of stock media items or advanced editing features, or features such as speech-to-text.
So, if you want to get access to more advanced features, stock media, and other stunning features, you can choose to buy one of the premium versions. Broadly, the plan is categorized into 4, namely – individuals, team and business, education, and bundles. Here are the screenshots for each of the categories.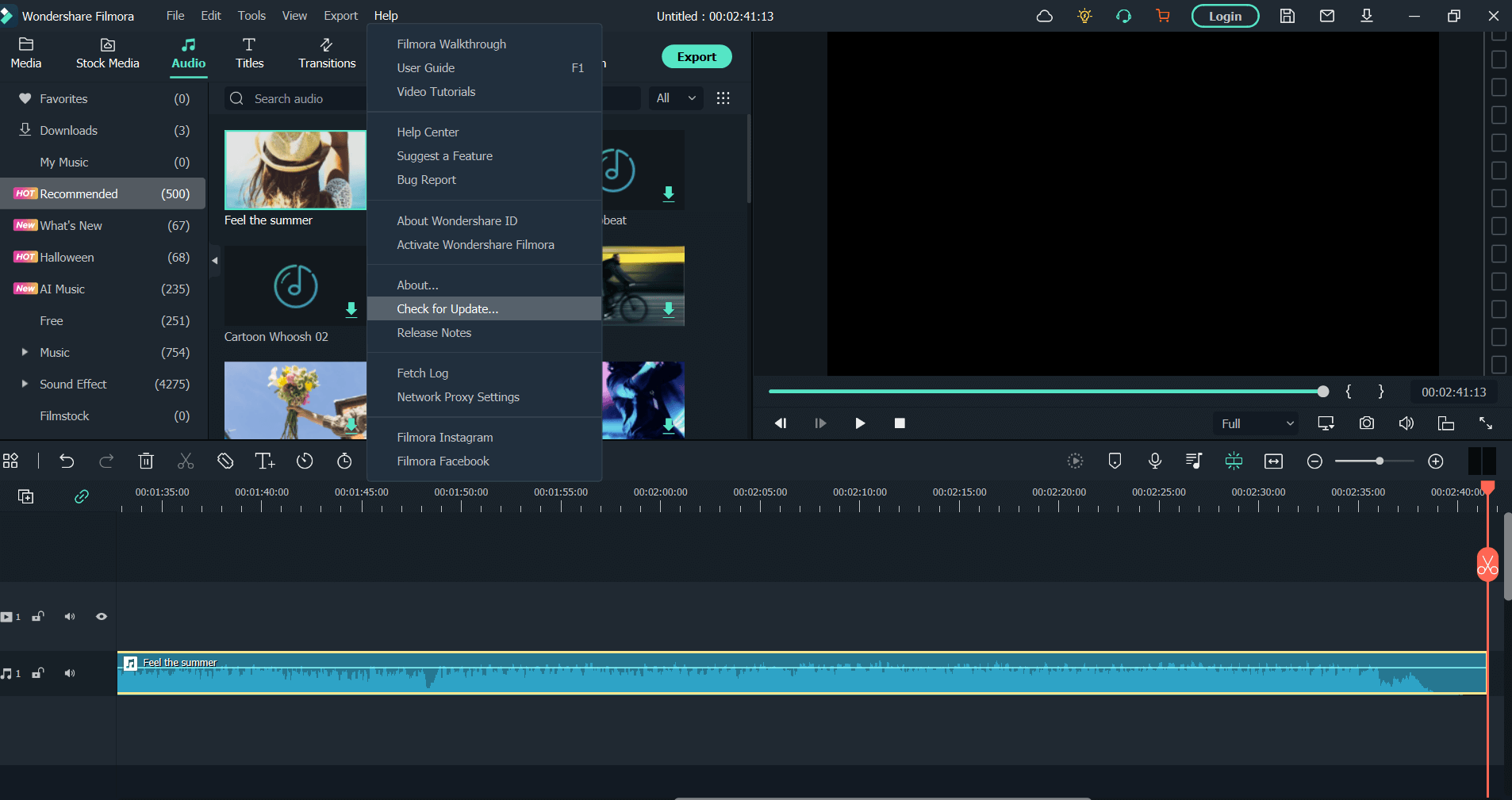 If you check the release notes of Wondershare Filmora you will find that the video editing software has come very far as features are concerned or even if the overall experience is to be considered. From adding a myriad of effects, and adding features such as GPU acceleration to revamping the UI, Wondershare Filmora frequently rolls out updates to enhance the overall user experience.
Not to mention through every new version that is rolled out, it is also ensured that there are no bugs. While users are notified of the new updates, if you wish to manually fetch updates, here are the steps to do that –
Click on Help from the top.
Click on Check for Update
If there is a new version available, you will be notified and then you can download the update.
Wondershare Filmora goes all out when it comes to resolving customer doubts. To begin with, Wondershare has put out a lot of video content out there that you can use as a reference to learn to use the software in detail.
But what if there comes a moment when you are stuck with a feature or if say, the software crashes every now and then on your PC? Worry not! Wondershare Filmora has got you covered there too. You can visit the Contact Us page and get in touch with the support staff via –
Live Chat
Email: Here you can choose an issue and then furnish the details as shown in the screenshot below after which someone from the support staff will contact you via email shortly.
You can even request a callback
How To Use Wondershare Filmora 11 Video Editor?
Let's see how you can begin editing with Wondershare Filmora 11
1. Download, install and run Wondershare Filmora 11 video editor on your Windows PC.
2. Click on Create New Project.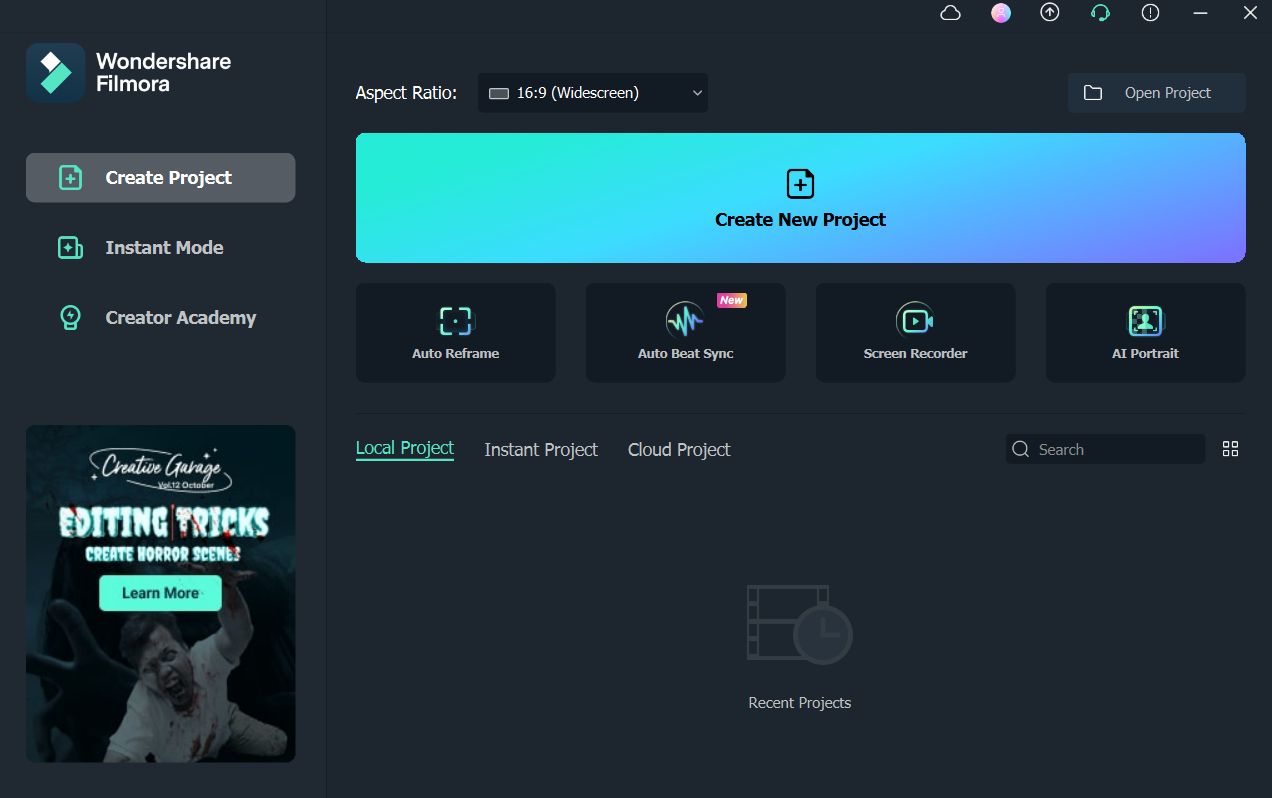 3. You can either choose from one of the templates or effects that are already in the gallery or you can double-click on the area shown in the screenshot to select a video clip from a location on the hard drive.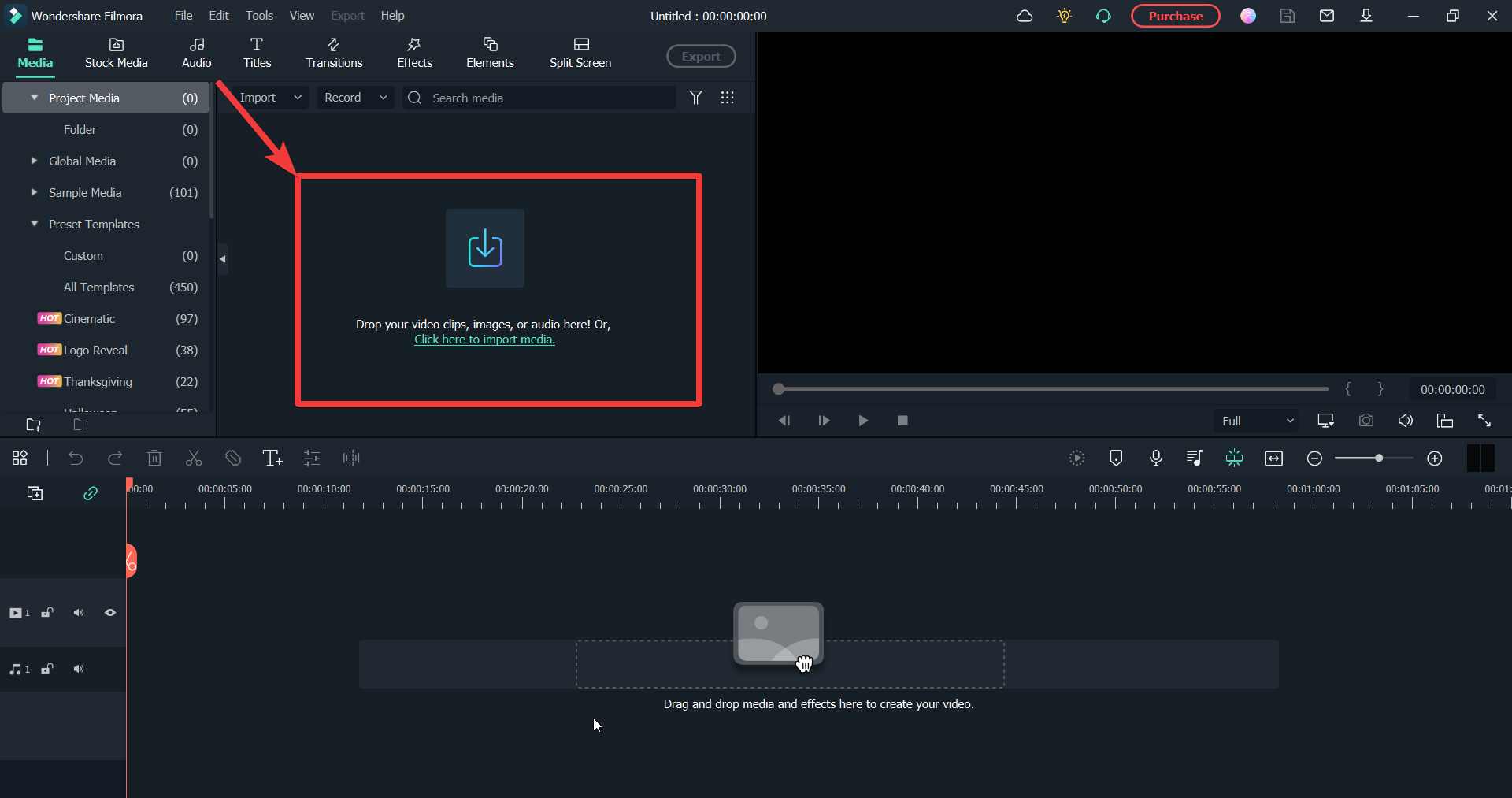 4. Click on the + icon to add the clip to the timeline.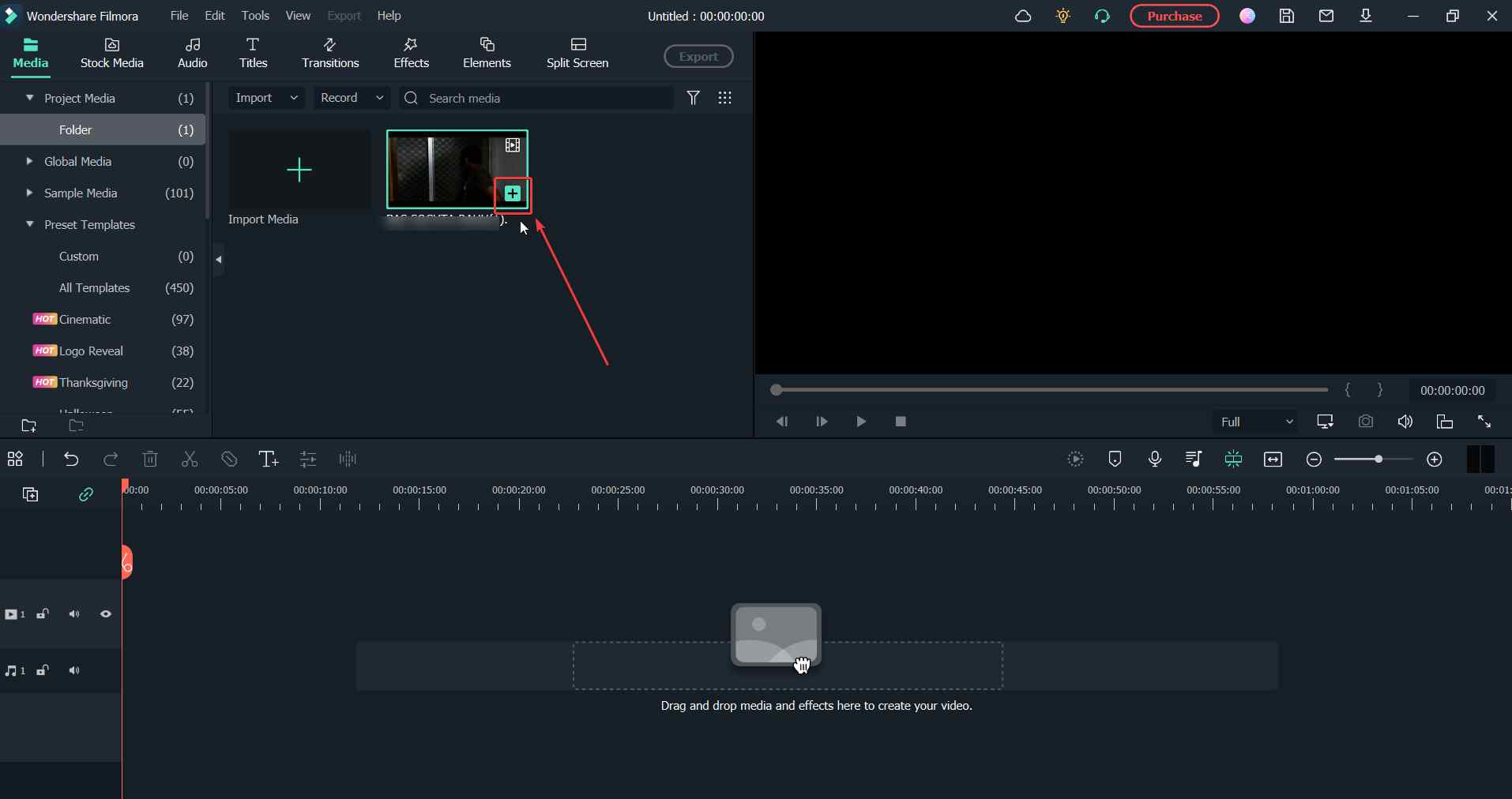 5. Since the existing audio of the clip was full of background noise, I decided to detach the audio first. To detach the audio, right-click on it and select Detach Audio.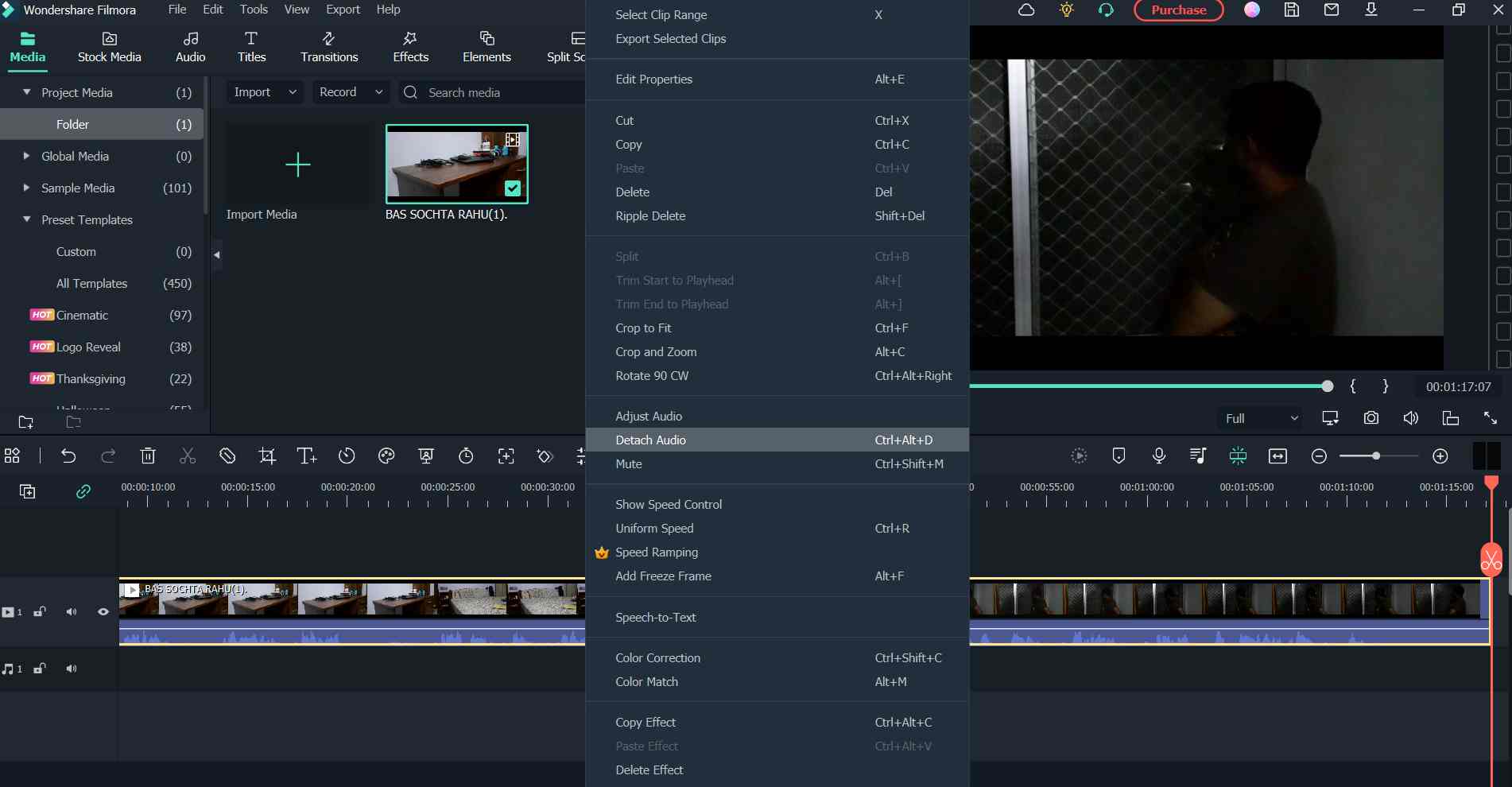 6. And, then I'd already scripted a voice-over that I wanted to record separately. To add a voice-over, click on click on the mic icon as shown in the screenshot below and record your voice.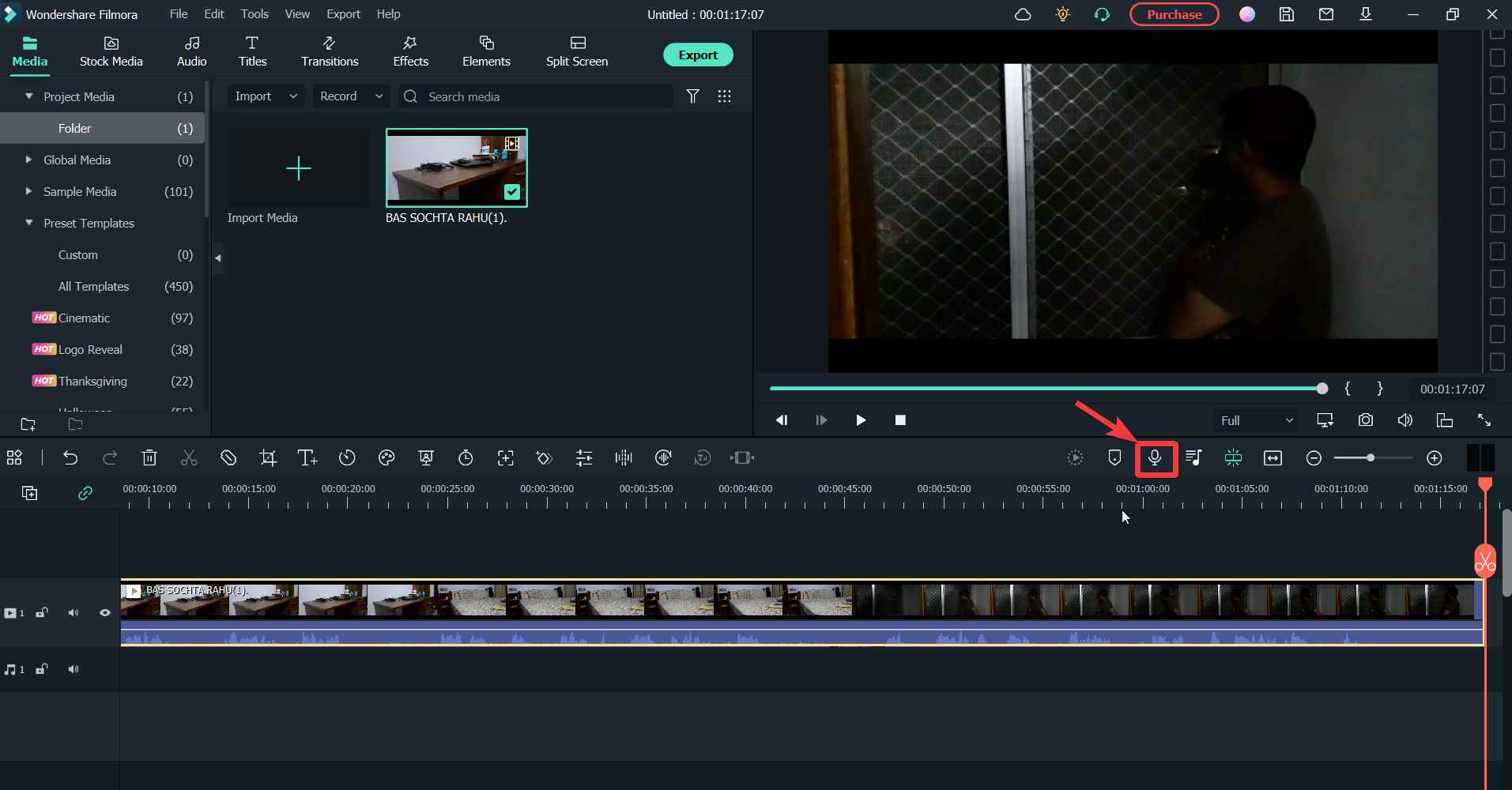 Since it's a fun tool to engage with, you can explore the various features.
Frequently Asked Questions:
Q1. Is Filmora actually good?
Wondershare Filmora is a great video editor and if you are someone who has just started out with filmmaking or editing clips, this is the video editing software that you should consider using. It supports a variety of formats and even lets you edit 4K videos.
Q2. Which Filmora version is best?
The current version i.e., Wondershare Filmora 11.7.7 is probably the best version so far as it comes packed with features that have recently been added.
Q3. Is Filmora worth buying?
You can initially try Filmora for free. However, to get rid of the watermark and to access features such as text-to-speech and many other advanced features, you can buy one of the premium versions.
Q4. Is Filmora free without a watermark?
Videos exported from the free version will bear a watermark. So, if you want to remove the watermark, you can upgrade to the full-paid version.
Wrapping Up
To conclude, we can safely say that Wondershare Filmora is a video editor that can take your creativity to a whole new level. It has got the right tools using which you can edit videos, add a multitude of stunning effects and you can learn a lot along the way. Do let us know in the comments section below how your experience has been working with Wondershare Filmora 11. And, if you have a different favorite, you can also put that down in the comments section below. For more such content, keep reading Top10PCSoftware. You can follow us on Facebook, Flipboard, Pinterest and Twitter