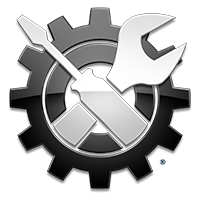 iolo System Mechanic
iolo System Mechanic Review 2023 [Free & Pro]
Iolo System Mechanic is one of the best PC cleaners that will help you keep your PC safe and fast. It has been hailed as one of the best PC tune-up software that can enhance your PC's performance manifold times. There are several other features that we will discuss in detail in this  in-depth iolo System Mechanic Review
Introduction – iolo System Mechanic
Iolo System Mechanic is a great software for pc cleaning that offers solutions to improve the performance of your PC by fixing common issues. With the aid of this PC tuneup utility, you can tweak settings for streaming, downloading, gaming, and more in real-time.
Apart from being one of the best Windows optimizers, it also tracks and resolves any vulnerabilities which can put your computer's security in a soup. To enhance the speed of your system, it defrags your hard drives and intelligently frees memory. It takes care of RAM and CPU usage by tweaking them in real-time, eliminates various kinds of junk files, and even performs functions like defragging the hard drive. It also fixes internet speed by fixing your broken internet connection.
It is available in both paid and free variants. Also, one of the best aspects of the iolo System Mechanic is that every time your PC is left idle, it still works in the background to detect and resolve any impending issues that could be hampering the performance of your PC.
A Brief Overview – iolo System Mechanic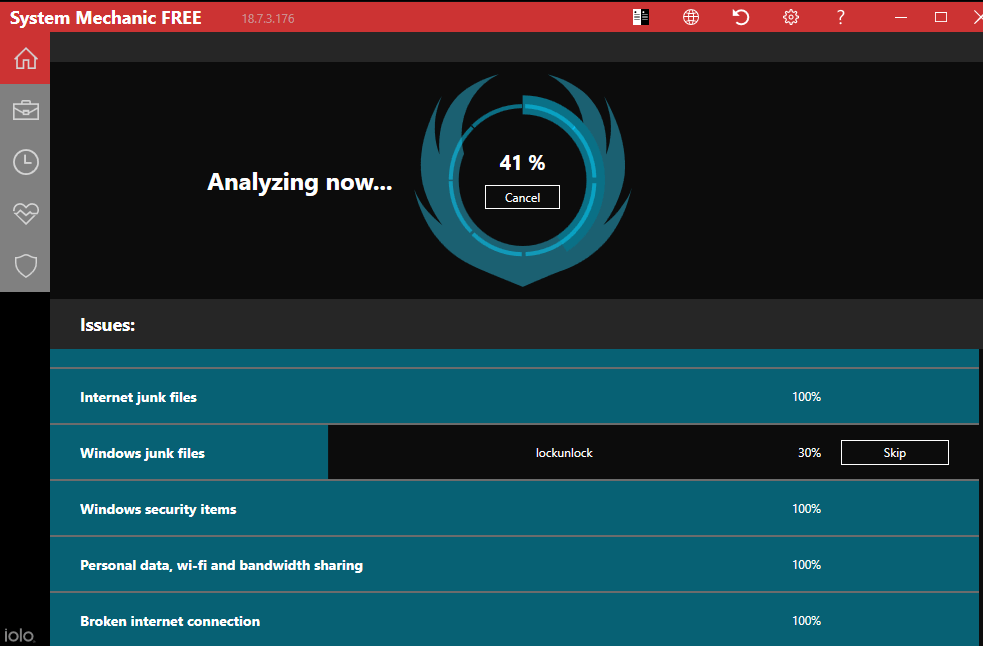 After you download iolo System Mechanic Pro, it scans your junk files in your computer and your internet connection, it even checks Windows security items for any evident loopholes, and even looks if there are any security issues. Talking about scanning, the utility comes with two scan modes – quick scan which mainly helps get rid of unnecessary temporary files, and deep scans which even tackle any registry issues. Once the scan is over, it prompts you on items that need to be updated.
The algorithm of this PC tuneup software intelligently enhances the availability and speed of RAM, hard drive resources, and CPU especially when you are playing games, editing videos, streaming content, launching apps, or performing any intensive activity that uses resources of your computer. Iolo System Mechanic receives live updates from iolo Labs because of which can resolve over 30,000 different issues. Apart from being one of the best PC optimizers, the utility also helps wipe bloatware out of your computer. For instance, it helps you get rid of unnecessary startup items that pop up now and then without your permission. 
Software & Hardware Requirements: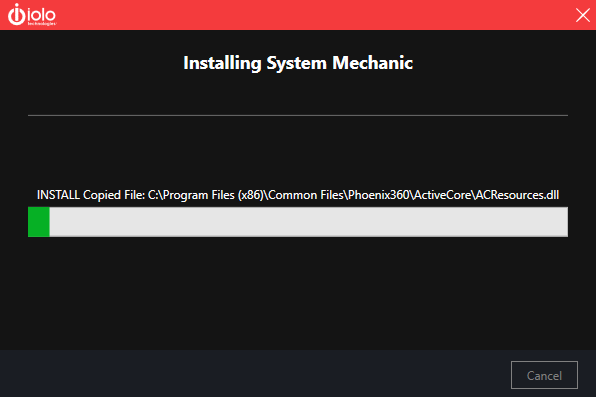 Here are the minimum system requirements, you need to follow to use iolo Advanced SystemCare –
Operating System: Windows 10, Windows 8.1, Windows 8, Windows 7, Windows  XP, Windows Vista
Disk Space: 512 MB RAM (minimum)
Hard Disk: Minimum 100 MB
Security
Browser history removal
Detect & Remove Infections
File Encryptor
Malware Removal
Prevent Data Loss
Prevent Identity Theft
Private docs disposal
Cleaning
Bloatware
Cache
Disk Cleaning
Old backups
Temporary Files
Unused applications and unnecessary software
Unwanted Registry
Windows Optimization
Automatic Cleaning and updation
Backup and Restore
Driver Updater
Game optimizer
Memory optimizer
Registry optimization
Sleep Mode
Software Updater
System Crash prevention
System slowdown prevention
Customer Support
Email Support
Knowledge Base
Live Chat Support
Telephone Support
User Forum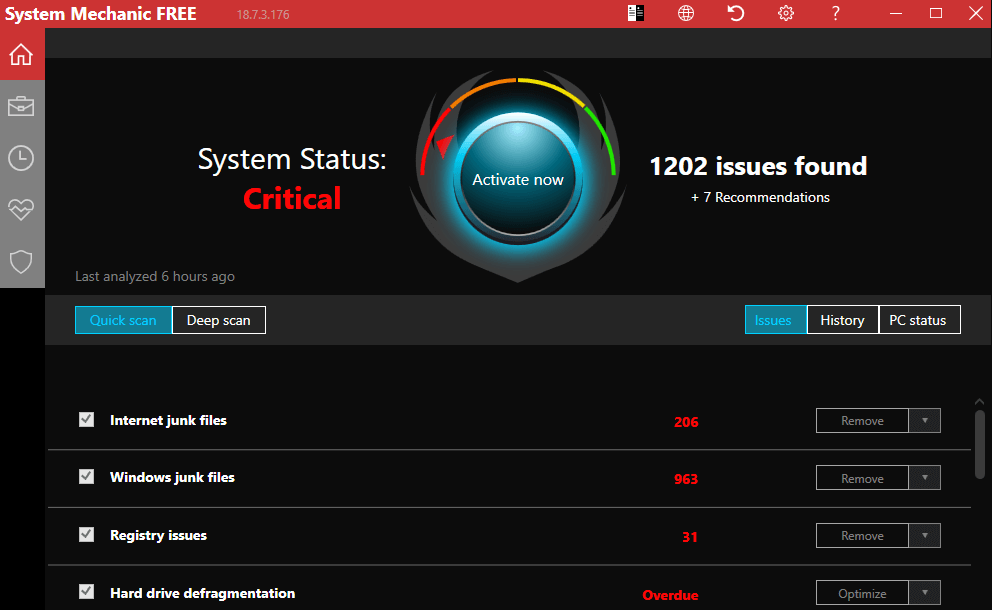 All three variants have a snazzy user interface. It is the interface of iolo System Mechanic that makes the task of PC optimization and cleaning fun. Talking about the ease of accessibility, you won't have any issues in the navigation or using its various modules.  
If the modules had been more clearly defined, it would have been icing on the cake. Keeping that aside, each of the mentioned options has its well-defined subcategories. It would not take much time for you to figure out where the buttons are placed.
And, in case you still find yourself stuck, you can simply click on the one-click tuneup button that will give your PC a quick boost, and meanwhile, you can play around with other options as well.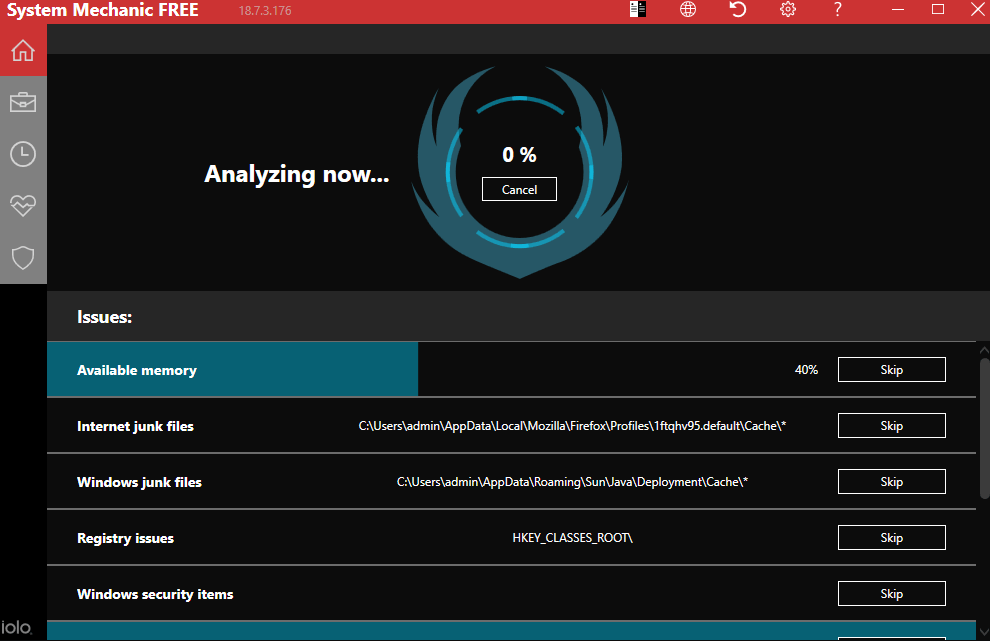 The software is as good as its features and iolo System Mechanic cleaner comes with a host of features that make it one of the best PC cleaner tools that it is. Let's have an in depth look at its features
Note: The free variant can be used for scanning, however for actionable functionalities, you will have to register for the premium variants.
1. Enhanced PC Cleanup:
Junk files are the prime target of System Mechanic and with enhanced PC Cleanup, it removes over 50 different types of junk files which can significantly slow your computer down.
2. PUP Removal:
We often have to deal with potentially unwanted programs (PUPs) that may not be harmful but aren't useful too. Moreover, they take up a huge amount of computer resources and can act as a gateway to spam emails and in worst cases can even lead to the entry of malware. Such unwanted applications cannot hide from this computer cleaning software. It removes them and saves a considerable amount of your computer's resources.
3. Internet Booster:
One of the roles that it plays as Windows 10 Optimization software, is to unlock your internet's fullest potential which not even some of the best PC utilities do. More specifically, this module tweaks internet settings so that web pages can load faster, there are faster downloads and less buffering takes place. iolo System Mechanic gives you the power to custom-adjust the many TCP/IP and DNS settings. You can take our word for this, your broadband speed will see a significant increase.
4. Looks Into Registry Issues:
Windows registry is one area, which if not looked into can wreak havoc on your PC. That being said, if you take the plunge into your hands and delete wrong registry items, you can soon leave your operating system inoperable. A Windows optimization tool like iolo System Mechanic automatically and intelligently weeds such registry out which you can then safely remove.
5. Advanced Automated PC Cleaning:
Even if your PC is in an idle state, the System Mechanic doesn't stop working. Instead, its cleaning and repair functionalities are on the move every time. It helps your system get rid of clutter while you are not working on your computer.
Let's have a look at some more powerful and advanced functions which you get when you register and download iolo System Mechanic Ultimate Defense-
6. Password Manager:
Never again will you have to store your passwords, credit card details, SSNs, etc unsafely because, with System Mechanic Ultimate Defense, you also get a dedicated password manager.
7. Malware Remover:
If there are any infections or online threats, they cannot hide away from this module. It tracks them and nips them in the bud before they spread. The System Shield of System Mechanic would tactically block them and the "Malware Killer" would destroy them, as simple as that.
8. Recover Data:
Here is one more reason why you would opt for the "Ultimate Defense". When hell breaks loose, your data is the first to suffer. Iolo System Mechanic Ultimate Defense also has a file recovery module with whose aid you can recover lost data. And, not just from your computer, from all your hard drives, external devices, and even your camera.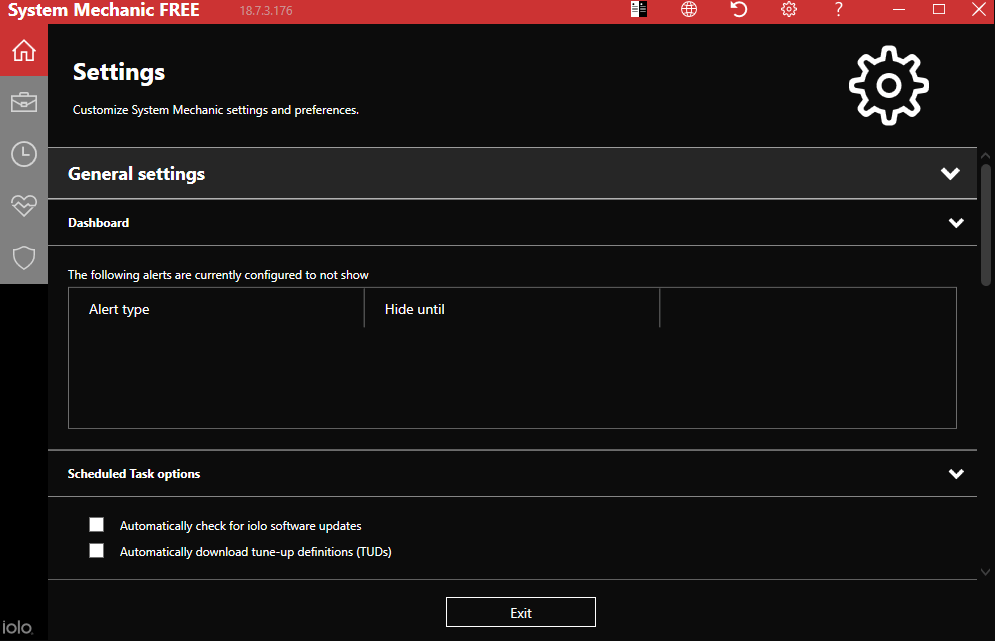 For any software to run smoothly and stay away from any vulnerabilities, it must be updated from time to time, in terms of its features, speed, security, and several other aspects. And, like the best software to optimize PC, even System Mechanic gets frequent updates.
You will be prompted regularly to install and update as and when it is available. First, to fetch an update you need to have an active internet connection so that you can upgrade the software to a newer version.
To manually update the software you can click on the settings option present at the topmost bar, marked by a cog icon. Then head to the bottom of the screen where you will be able to see two checkboxes – click on the one that says "Automatically check for iolo software updates".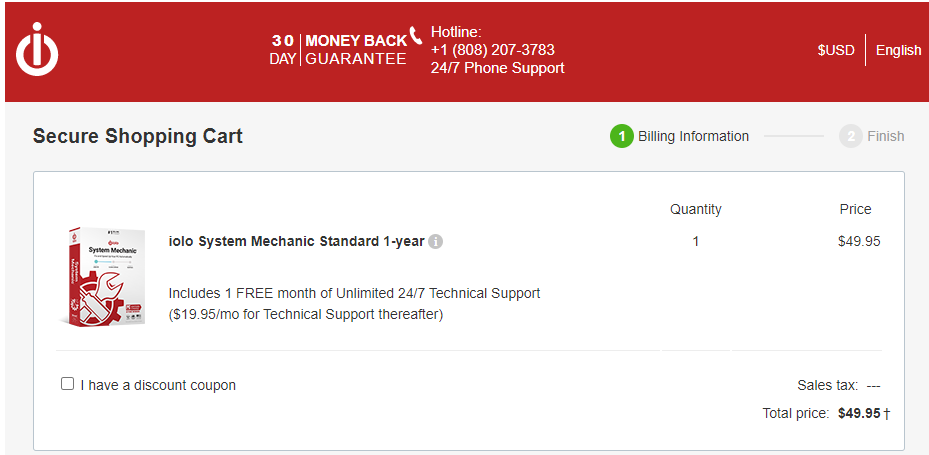 The free trial limits you to scan and see the issues. To use the software full throttle with its features, you will have to invest in one of the variants. iolo System Mechanic is one of the pricier optimization tools. It is important to note that iolo frequently runs discounts and needless to say, you can see some huge cuts in the price. For instance, at the time of writing the blog, the below-mentioned prices prevailed –
While there is no doubt that after using this PC tune-up software, you will see a significant rise in your computer's speed. Not just that, it would also help optimize the speed of your CPU, RAM, and all the other storage devices, which makes it one of the best memory optimizers for Windows 10 as well.
But, you would also want to know how speedily it scans your computer. After all, wouldn't you want a Windows 10 PC optimization tool that dives into the deepest recesses of your system and sorts issues? Wouldn't you want a PC booster software that quickly tweaks the resources of your computer so that the high-end applications and processes cannot devour upon your computer's performance?
At the helm of any software lies its customer support that helps resolve the doubts of users. iolo System Mechanic leaves no stone unturned when it comes to helping its users. The live chat offers a 1 to 1 interaction with a prompt agent, who would help you with any queries. You can also contact the phone support team for getting your doubts resolved. You can also head to the manual by clicking on the "?" present at the top right corner of the screen and then further clicking on "help". Plus, to back it up all, there is a separate section for frequently asked questions and an extensive knowledge base.
How To Use iolo System Mechanics?
Iolo System Mechanic is very simple to use. However, you can work around with functions galore. Let's first get you started-
1. Download and install iolo System Mechanic. And, if you have opted for one of the premium variants, enter the license key that you have received via email
2. Click on the Quick scan or Deep Scan after which the utility will scan your computer for issues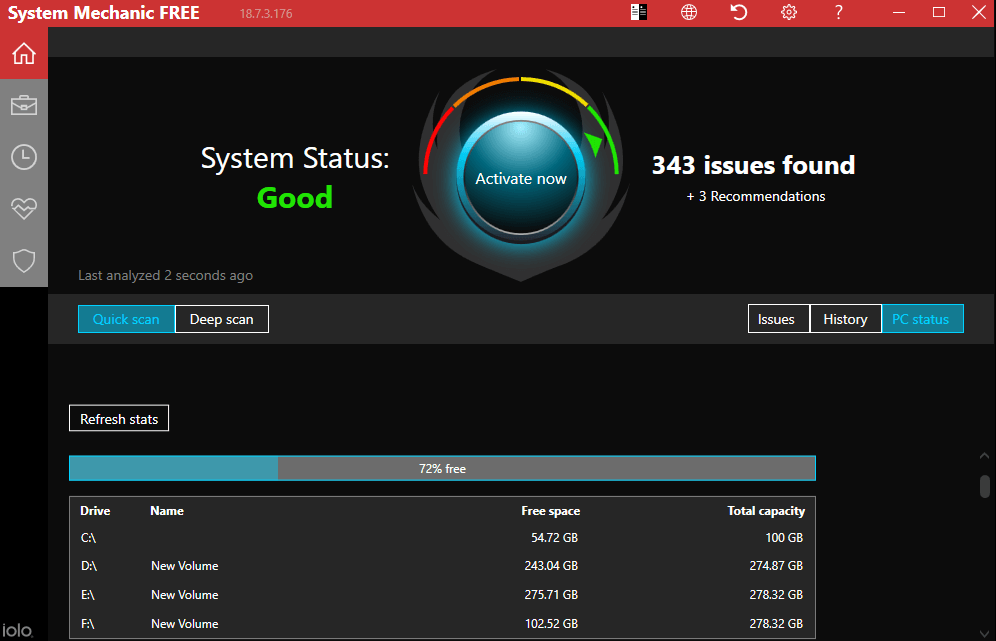 3. Against each of the issues, you can see an action specified.E.g. in the screenshot below, you can see that there are 185 internet junk files. Now, you can click on the Remove button and get rid of these. Similarly you can click on the actionable button next to each issue.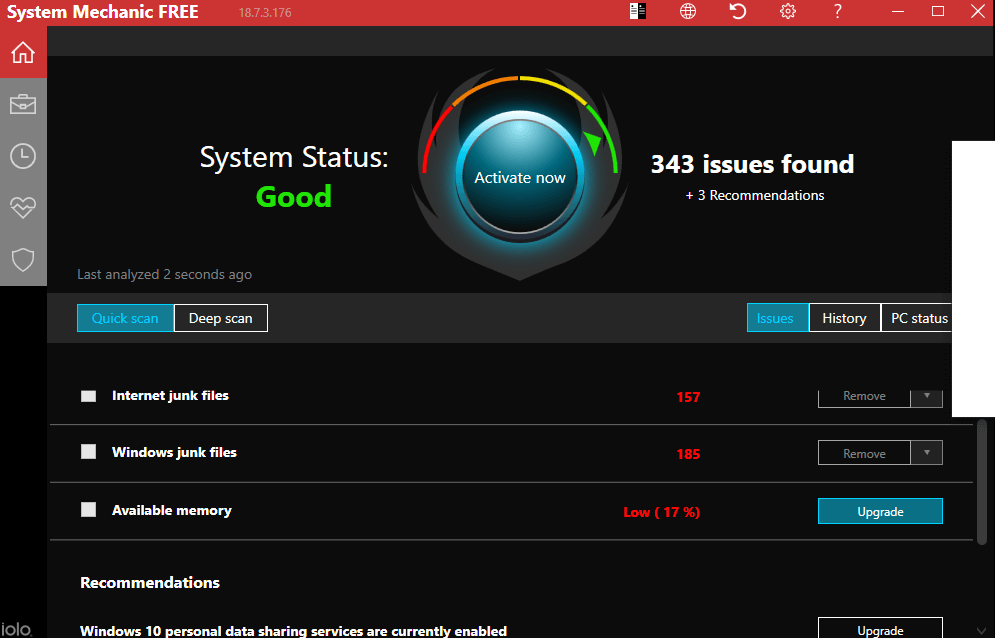 4. You can check your scanning history by clicking on the History button at the middle right
5. And, in case you want to see the drive status, how much memory you have saved over a  while, to check how many unwanted startup items you have removed, you can click on the PC status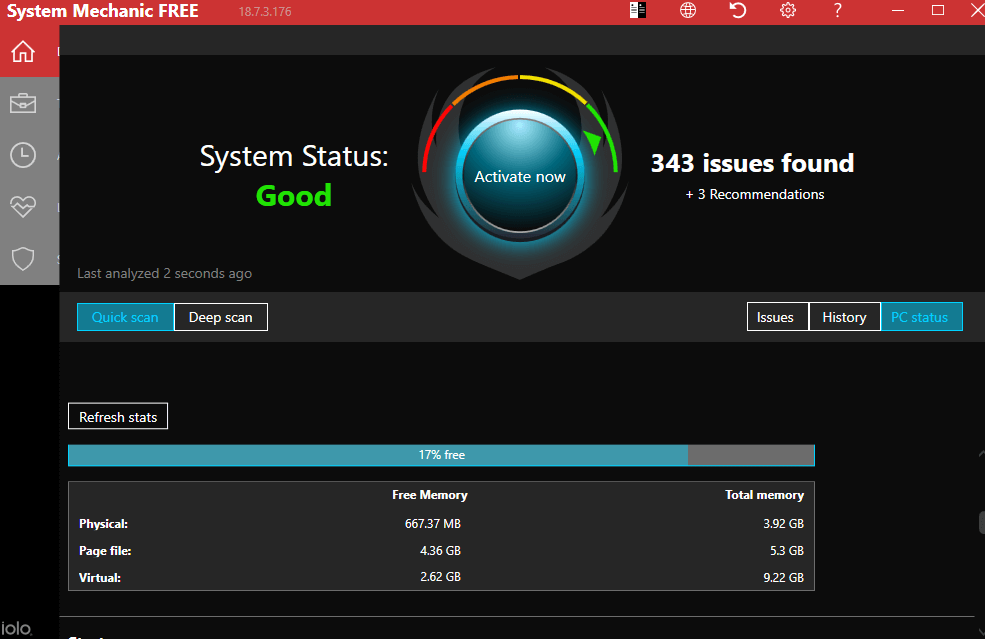 Top 5 Alternatives of iolo System Mechanic Software for Windows
1

Advanced System Optimizer

Clean and optimize Windows PC
Removal of privacy traces
Fix common computer issues
Clean and optimize registry
Update drivers
Get rid of malware and privacy traces

$49.95

/ year
2

Piriform CCleaner

Complete PC health checkup
Remove internet trackers
Apps constantly updated
Application prompts you when you are running out of space
Customizable settings

$24.95

/ year

Download Here
3

Norton Utilities

Optimize PC performance amidst high demand apps
Prevent system crashes
Remove unwanted startup programs
Shred personal files and folders completely
1-click interface

$39.99

/ year

Download Here
4

Super PC Care

Clean all kinds of junk files
Detect and remove malware
Remove of identity traces online
Fix registry issues
Removal of large files

$49.95

/ year
5

WinOptimizer

Encrypt, delete and recover files with ease
Get rid of unnecessary services on PC
Improve PC security
1-click system maintenance
Fix registry issues

$49.99

/ year

Download Here
Frequently Asked Questions
Q1. What is iolo System Mechanic?
iolo System Mechanic is one of the best computer cleaner and optimization utilities. Apart from speeding up your computer, it is even capable of eliminating any malware threats, increasing internet speed, cleaning all kinds of junk, and that too with just a single click.
Q2. How good is iolo System Mechanic?
It is a comprehensive user-friendly PC tuneup software that caters to your PC's optimization and cleaning needs. It fixes and tweaks settings to make your computer run faster by removing all kinds of junk and adjusting settings so that you can maximum out of your broadband plan.
Q3. Does it have a free version?
Yes, iolo System Mechanic is also available as a free PC optimizer. As a free system cleaner, it performs basic cleanup, system repairs, and even enhances the computer's speed to an extent. However, despite being one of the best free PC speed-up software, you can upgrade to the premium variants to get better functions.
Q4. Is this PC booster software a malware?
No! It is one of those best cleanup tools for Windows 10 which doesn't just track malware but even cleans it down to the roots, making it stand in competition with some of the best anti-malware software.
Wrapping Up
Optimizing a PC is certainly not an easy task. From cleaning junk, removing unnecessary programs to more advanced steps such as getting rid of unwanted registry items, tweaking DNS settings for max. Internet performance, you do need a tool that can save your computer from coming in harm's way. And, tools like iolo System Mechanic don't just optimize your PC but even guard you against unseen impending threats such as malware. Do give this tool a try and let us know what you think in the comments below.