Ever wished to browse the web on any of the Roku devices? If yes, in this post not only are we going to dive into how you can surf the web on your Roku-connected devices but also some of the best internet browsers for Roku. The browsers mentioned below are fast and offer a seamless experience.
Top Software Reviews
Rating
1.

Google Chrome

2.

Opera

3.

Microsoft Edge

4.

Mozilla Firefox

5.

Brave Browser

6.

Vivaldi

7.

Media Browser

8.

Safari Browser

9.

Web Browser X

10.

Kraus & Karnath Browser Mirror
Sure you have your PC on which you can surf the web. You can visit websites, watch videos, read blogs (like ours), check emails, and do a lot of things. But, how about enjoying the web on a larger screen? In case you use a Roku device to stream videos, you can now add another gem to it i.e. surfing the web. And, for that, here are some of the best web browsers for Roku.
How To Use Roku Device On Windows PC?
In a way, this question can be reframed as how to surf the web on a Roku device.
Since you can't run a web browser natively on your Roku device, you will need the help of a PC or smartphone. Through one such device, you can cast web content from the browser on your PC to the Roku device. For the purpose of this post, we will demonstrate how you can cast a web browser on your Roku device. The steps may differ a little bit depending on the make and model of your PC or laptop and also the Roku device you are using-
Step – 1 Connect your Roku device to your Smart TV and set it up as per the instructions given in the device.
Step – 2 Now go to Settings > Network. Ensure that you are connected to the same network (Wi-Fi or other internet connection) as your computer.
Step – 3 Also make sure that mirror casting is enabled on your Roku device on your Smart TV. For that go to System >Screen mirroring > Screen mirroring mode > Prompt.
Step – 4  Go to your Windows PC. Right-click on your desktop and click on Display settings.
Step – 5 Scroll down and click on Connect to a wireless display.
Step – 6 From the sidebar that appears on the right-hand side, locate and click on your Roku-connected device.
Step – 7  On your Roku-connected device you will be able to see a prompt that signifies that your PC is establishing a connection with, for example, your Roku-connected Smart TV. Click on Allow.
After loading is done you will be able to cast your PC to a Roku-connected device. You can now fire up from one of the browsers mentioned below and start surfing the web.
Best Roku Internet Browsers
1. Google Chrome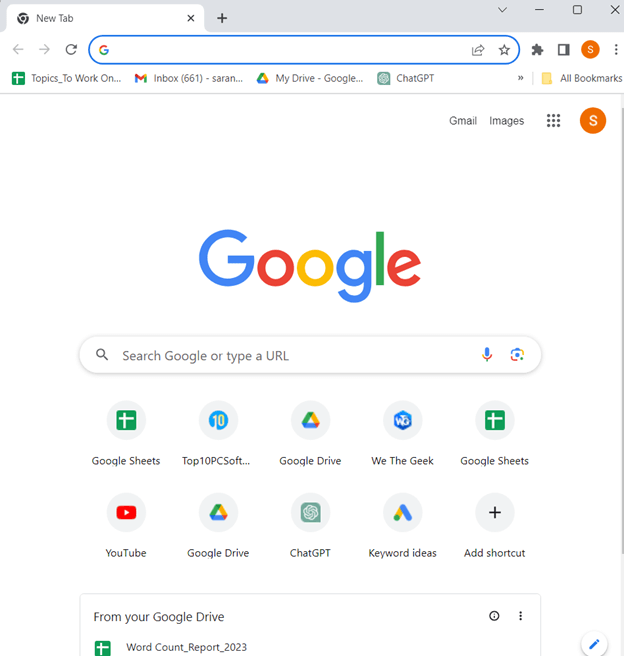 Just like for any other device, Google Chrome is one of the best internet browsers for Roku devices. You can use Google Chrome on your Roku device by way of casting or screen mirroring or casting. It lets you browse the web seamlessly and you can surf any content, regardless of the genre. Here are some of the notable aspects of Google Chrome.
Notable Features
It comes with a password manager. For more feature-rich password managers, check out this post.
Inbuilt translation service.
You can cast Chrome directly on Smart TV
Manage video playback from within the browser.
Voice search.
A large number of extensions.
Supports casting functionality.
Easily share content from Chrome browser on Windows PC to Roku-connected TV.
Enjoy content from various streaming platforms such as Netflix, Disney+, Hulu and more.
2. Opera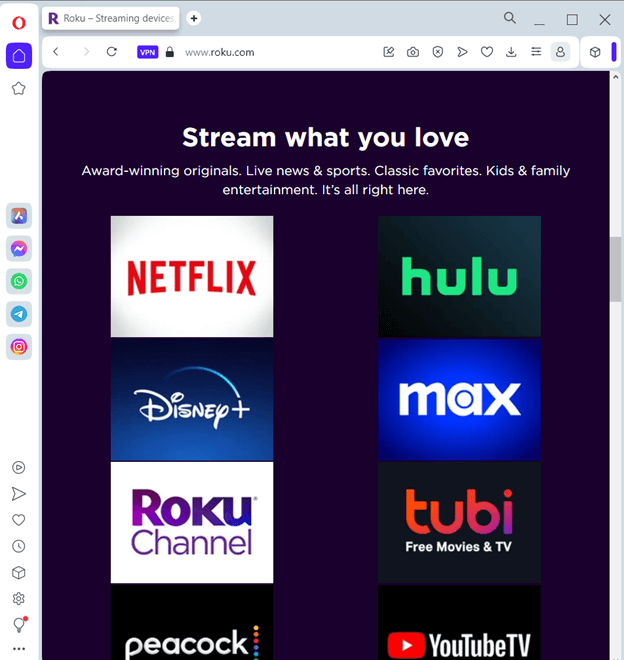 It is yet another popular web browser for Roku. One of the highlights of Opera is that it consumes little space and offers a fast browsing experience. Another great aspect is that it comes with a VPN which even though is not as feature-rich as some of the dedicated VPN software, still you can access geo-restricted content.
Notable Features
Easy tab management.
Lucid mode to enhance online videos and images.
Integrated AI.
Use WhatsApp, Instagram, Telegram and Facebook Messenger.
Connect devices and share files.
VPN service to bypass geo-restrictions when accessing content.
Block unwanted ads.
Continue to browse the web while watching videos.
Battery saver feature that helps extend the life of your device.
3. Microsoft Edge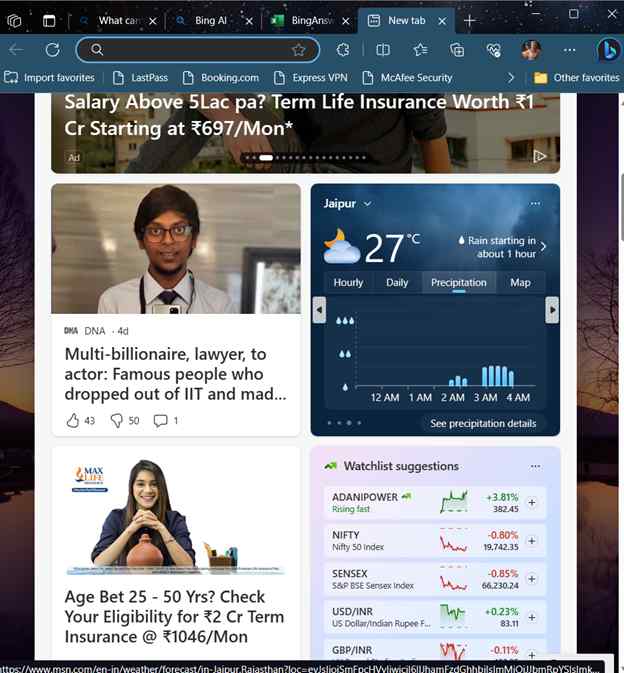 It is Windows's native browser and offers several features which helps you  surf the web in a hassle-free manner. In order to cast Microsoft Edge on your Roku device, you can follow the steps mentioned above, head to Microsoft Edge on your Windows, and cast the browser right from within its interface. It is one of those browsers which is optimized for performance.
Notable Features
It comes with tracking prevention to enhance security and privacy.
Startup boost that stops unwanted background processes and makes startup fast.
Immersive reader to customize and simplify web pages for reading.
Web capture.
Access email and calendar from the sidebar.
AI-powered Bing chat/
Arrange tabs both vertically as well as horizontally.
Reading mode improves both accessibility and readability.
It runs websites like native apps.
Take screenshots and edit them.
Tightly integrated into Windows and can be resource intensive.
4. Mozilla Firefox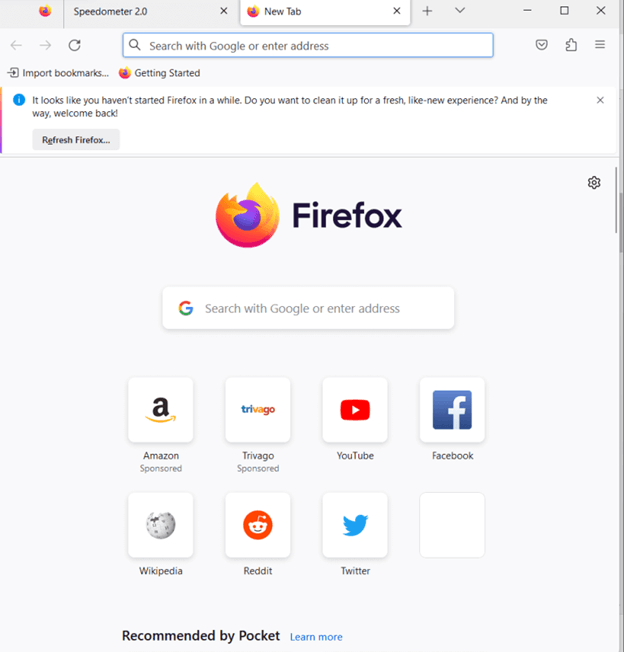 Looking for an internet browser to access content on the web? Mozilla Firefox is an option you can consider. It is light on resources, takes a lot of care of your privacy and security, and offers a host of other features that will elevate your experience whether you are browsing the web on your Windows PC or any of your Roku devices.
Notable Features
Get alerted about breaches and hacks with Firefox Monitor.
Firefox preview for a fast and minimalist browsing experience.
Save data and battery with Firefox lite.
Explore the immersive web with Firefox VR.
Create and sync notes across devices.
Robust anti-tracking measures.
Extensive add-ons to enhance the browsing experience.
Ad Blocker and tracking protection.
Pocket integration for seamless content saving.
Advanced web applications may slow down the browser.
5. Brave Browser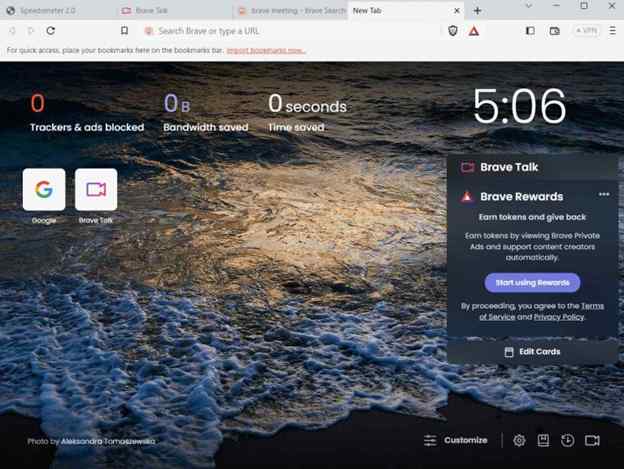 Another browser that doesn't just offer you great speed but even takes privacy and security very seriously is the Brave browser. It lets you know how many trackers it has blocked and how much time you were able to save while surfing the web. And, via Windows casting ability you can cast a browser on Roku and enjoy a hassle-free browsing experience.
Notable Features
Easy and efficient tab management.
Private video calls right from the browser itself.
Brave wallet that supports over 200 crypto assets.
Effective ad controlling.
Rewards for browsing.
You can sync bookmarks and settings across various devices, as such you can configure some settings specifically for Roku.
More secure and privacy centric browsing experience.
Brave browser is known for speed; you can surf the web speedily on your Roku-connected device.
It supports Chrome extensions.
Some features are available only in the Beta version.
6. Vivaldi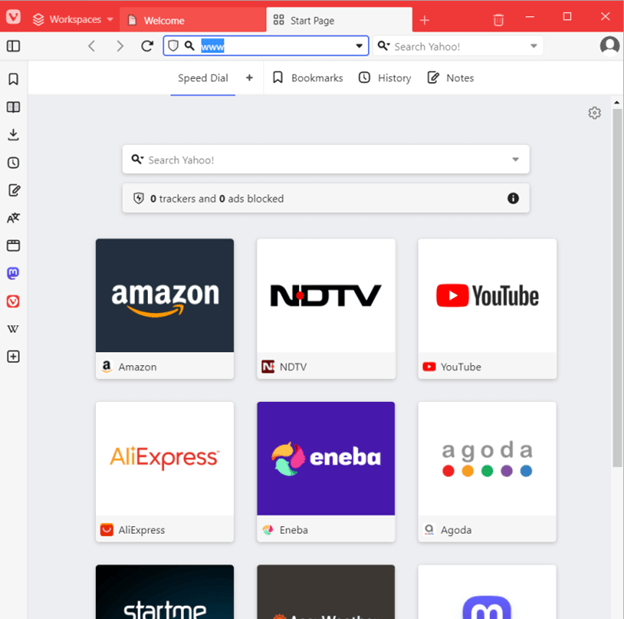 Vivaldi is yet another feature-packed browser for surfing the web on your Roku device and it is also one of the fastest browsers for Windows PC. It was founded by Tatsuki Tomata and Jon Von Tetzchner, key executives at Opera. It is a Chromium-based browser quite like Google Chrome, Edge, Opera, and Firefox. Here are some of its aspects-
Notable Features
Smart resource management.
A variety of tools to enhance your productivity.
Create shareable themes.
Private translator, calendar, mail client, and many other tools.
Full webpage screen capture.
Efficient tab management that facilitates decluttering workspace.
Block intrusive trackers.
Quick note taker.
Highly customizable.
Potential performance issues when you open multiple tabs. 
7. Media Browser
It is a suite of applications that lets you stream media from your PC to a Roku-connected device via your local network. It is easy to install. Talking of which to make it work you need to download and install the Media Browser Server on your PC and the Media Browser app on your Roku device. Once installed, when you open the app on your Roku device, it scans your network on the server.
Notable Features
Play, browse, and control videos.
Content categorized into movies, TV shows, and others based on genres.
You can add favorite videos that you like.
Free and open source.
Regular updates.
Fast Browsing.
Simple visual interface that gives access to the entire library.
Configure plugins and customize colors.
Clutter-free.
Lacks video playing features like other browsers. 
8. Safari Browser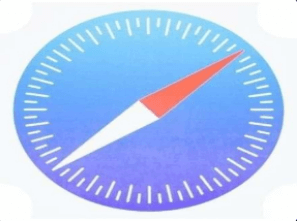 Safari Browser is one of the best web browsers for Roku. To begin with, it has a very minimalistic interface. Reading the name you might be confused that it comes from Apple but that's not the case here, it was developed by Adrian and published by Roku. You can easily add to your TCL Roku TV or Hisense and get started in an instant and start web surfing.
Notable Features
Can be downloaded from the Roku Channel Store.
Minimalistic user interface.
Various security and privacy features.
Fast browsing experience.
Seamless browsing experience.
Attractive interface.
Concrete privacy and security mechanisms.
Fast and decent browsing experience.
It isn't updated as regularly as many other browsers.
9. Web Browser X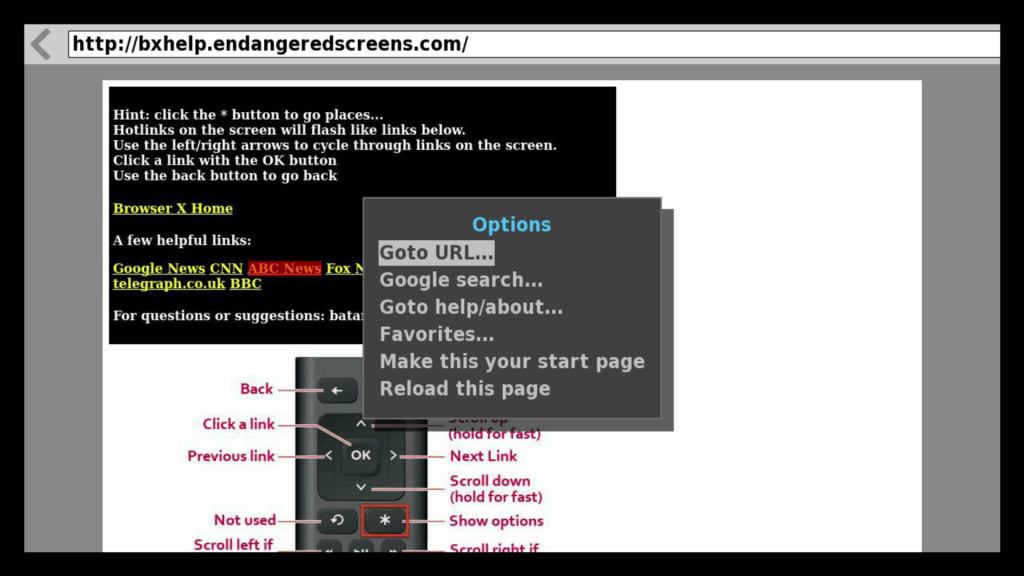 In most cases, Web Browser X delivers fully rendered pages, however, there are times when you might notice that the format is a bit off. You can surf links mentioned on the browser with ease and even the page loads with a decent speed. Here are some of the notable aspects of Web browser X.
Notable Features
The Roku Remote acts as a browser controller – you can navigate the web with up-down, left-right buttons.
Bookmark websites that you like.
Enter a URL or do a Google search.
Enjoy sites from sports, finance, news, and more.
Get fully rendered clickable links and not a web page's static image.
Decent page loading speed.
Minimalistic interface.
Requires a monthly subscription of $4.99/ month.
Users are unable to fill out website forms and videos don't play properly.
10. Kraus & Karnath Browser Mirror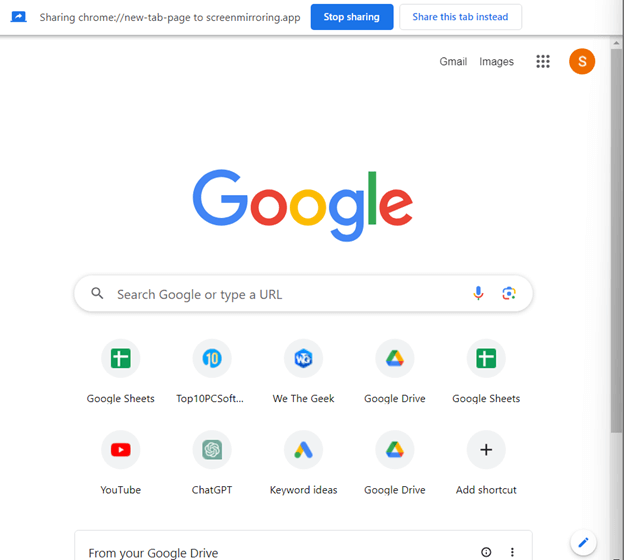 We won't say that it is exactly a dedicated internet browser for Roku devices but it allows you to watch TV videos – movies, live streams, TV shows, sports, news, IPTV, etc from your favorite websites. As the name suggests you can mirror your web browser from your PC to Roku device. Here are some of the notable aspects of this app.
Notable Features
Easy mirroring options to mirror computer browsers to Roku.
Mirror Chromebook screen onto Roku Box, Roku Stick, Roku built-in TV, or any other Roku device.
Easily create a second wireless screen on Windows.
Cross-platform compatibility.
Low latency i.e. minimal lag between PC browser and Roku connected device.
Navigation is easier than many competitors.
Source code available for anyone to inspect and modify.
Some users have encountered sound issues.
Surf The Web On Your Roku Device
Now that you are armed with knowledge on how you can use a browser on your Roku device and know about some of the best internet browsers for Roku, don't hold your wish to surf the web on a big screen. If this post helped you out, give us a shoutout in the comments section below. For more such content, keep reading Top10PCSoftware. You can also find us on Flipboard, Facebook, and Pinterest.
Frequently Asked Questions
Can you put a web browser on Roku?
As of now, Roku doesn't allow you to use web browsers natively. However, that doesn't mean you can't enjoy a web browser on a Roku device. You can jump to this section and see how you can cast a web browser from a Windows PC onto a Roku-connected device.
How do I get Google on my Roku?
You can't install Google's web browser directly on Roku. Instead, cast content from a computer or mobile device to your Roku using the Google Chrome browser.
Is Google free on Roku?
Yes, using Google Chrome for screen mirroring on Roku is free.
Can Roku use Google?
While not natively, you can use the screen mirroring or casting technique to cast Google via a browser from your PC onto a Roku device. If you are looking for options, you can check the above post where we have mentioned some of the best browsers for Roku connected devices like Roku TV.