Are you a small organization that is looking for payroll software with which you can automate and manage your employee' wages, timesheets, benefits, taxes, and everything in between? Tired of keeping track of everything on Spreadsheets. In this post, we have enlisted some of the industry-leading payroll systems for small businesses. We have discussed aspects such as their features, pricing, pros and cons, and many others. 
Top Software Reviews
Rating
1.

Gusto

2.

Workful

3.

Paychex

4.

Zoho Payroll

5.

Patriot Payroll

6.

Rippling

7.

2Grow HR

8.

Run Powered By ADP

9.

QuickBooks

10.

BambooHR
What Is A Business Payroll Software?
A payroll software whether for small or big businesses helps with the complete employee lifecycle which includes onboarding, managing their attendance and timesheets. As well as keeping a database, managing salaries based on the department or level of management employees are in, and other such aspects.
With a payroll program, you can give clear information to employees about their wages and deductions. Most payroll programs for businesses these days are cloud based. Which means that the payroll system can be accessed by both employees and the organization on the cloud. This can be a great aspect, when for example, employees are working from remote locations other than the organization's original location.
What Is The Need for A Payroll Software for Small Businesses?
Regulatory authorities can fine a business heavily if they fail to pay their employees or fill their taxes. In 2020 alone, as per IRS, $4.9 billion in penalties were issued to organizations since they had bad checks. Amidst a hectic organizational schedule, juggling these administrative tasks can be very hard. A payroll system for small businesses can help automate all such tasks and keep everything streamlined.
Best Payroll Software for Small Businesses?
1. Gusto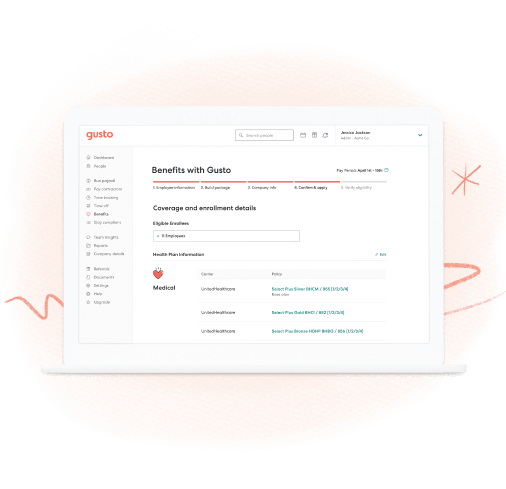 Gusto is one of the best payroll software for small to midsize businesses that comes with various benefits. It offers several HR tolls, payroll support, it is a decent employee onboarding platform. 93% of the users who have used Gusto have claimed that it helped them adhere to compliance and at an average it saved 5 hours of running payroll per month.
Notable Features
Payroll auditing and tracking.
Direct deposit files.
Salary management which includes both increment and revision.
Manage time and attendance
Talent management.
Manage hiring and onboarding of new employees.
Calculate employee benefits.
HR insights and reporting.
The next-day direct deposit is only available in paid plans.
Pricing:  Starts at $40/ month
2. Workful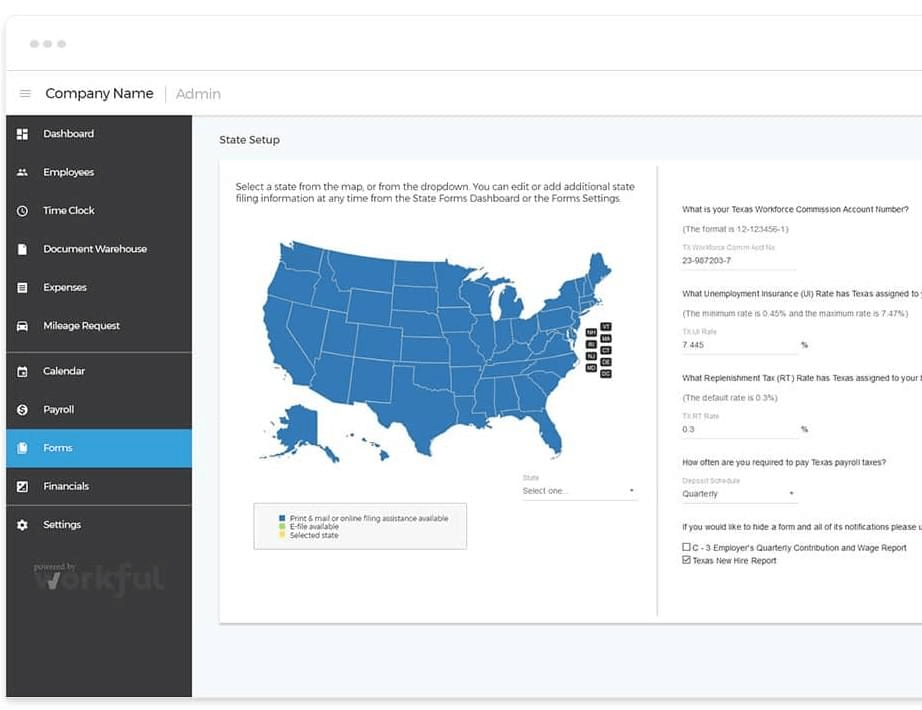 It is an easy-to-use tool with the help of which you can set up a payroll system for your business regardless of its size. In simple words, it cuts down your mundane administrative tasks by letting you access payroll, HR, and other aspects from one dashboard. In case of any doubts, you can always get in touch with their customer service team which is reviewed as one of the best.
Notable Features
File state and federal forms.
Manage payroll.
Sync with PTO and Timesheets.
Create and view reports.
Calculate employer payroll taxes.
Comes with employee expense tracking.
Geolocation time-clock tracking.
Document storage.
Outdated interface and limited features for reporting.
Pricing: $35/month + $6/team member/month
3. Paychex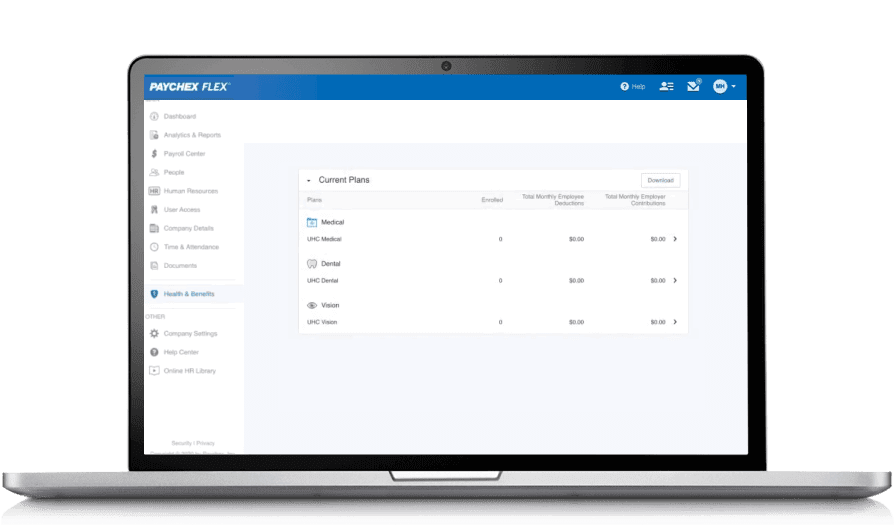 Paychex is a robust payroll software for businesses that is capable of covering the entire employee lifecycle. From payroll, employee benefits, onboarding, taxes, training, and development, Paychex has designated modules for each of these aspects. It also has Fortune 500 benefits that can further take your experience to the next level. On top of everything it ensures compliance and helps mitigate any risks.
Notable Features
Easy setup.
ERTC service offers trained consultants who can forecast credit and prepare and file returns accordingly.
Tax filing.
Flexible payment options for employees.
Scalable solutions.
Choose a solution by size i.e. 1-19 employees, 20-49, and 50-1000+
Chat available 24/7.
Strong reporting.
Pricing: Start at $39/ month and $5/ employee
4. Zoho Payroll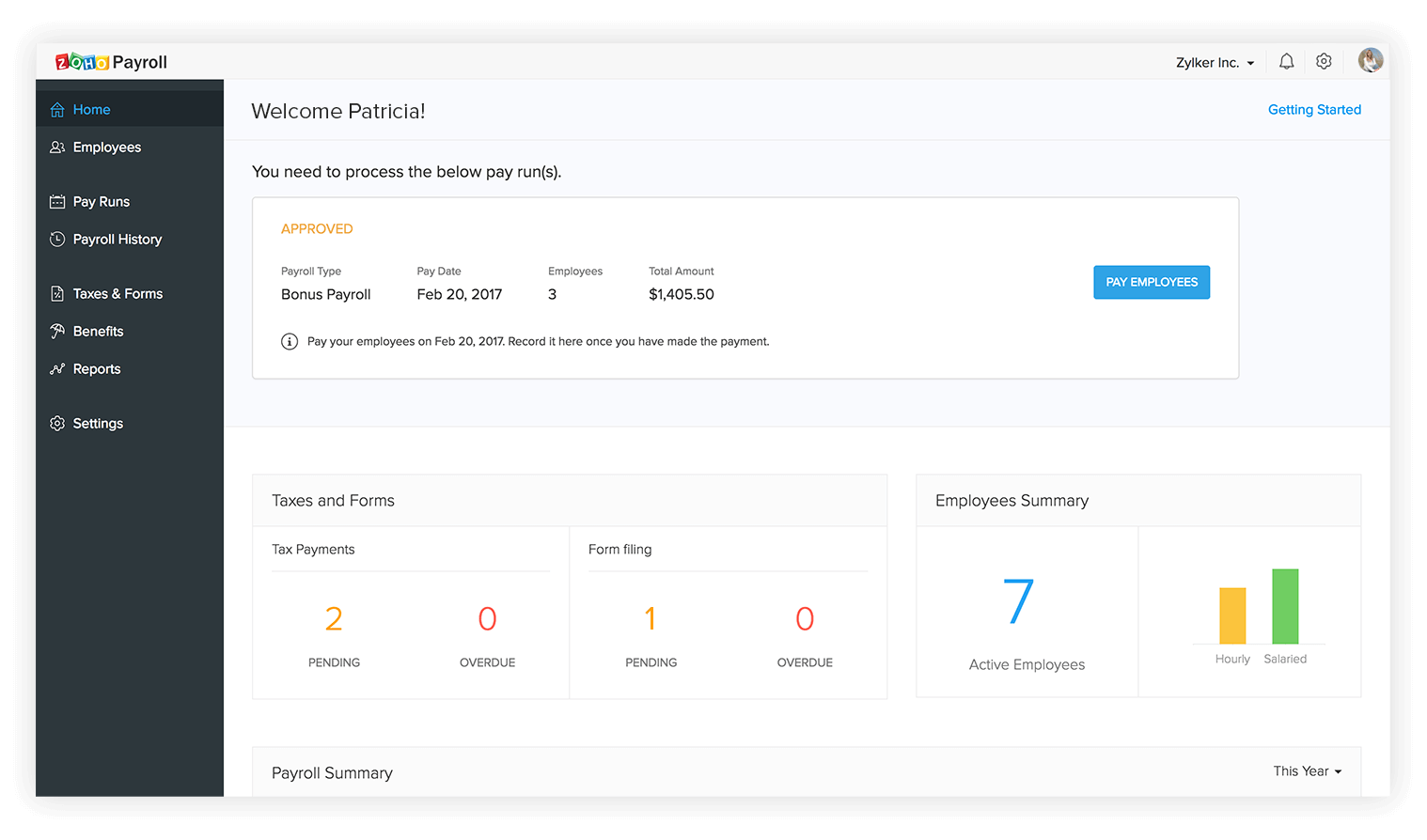 Zoho Payroll is a cloud payroll software which is integrated with Zoho Books, another cloud-based accounting software. It automates and calculates aspects such as salaries, form fillings, deductions, taxes, sick pay and other payroll activities. It is designed for all kinds of businesses and encompassing teams. It offers contextual data flow between systems.
Notable Features
Payroll management.
Salary adjustment.
Easy onboarding.
Compliance management.
Analytical reports.
High data security.
Taxation management.
Application security.
Pricing: Free trial available. Then, $19 + $3/ employee billed monthly.
5. Patriot Payroll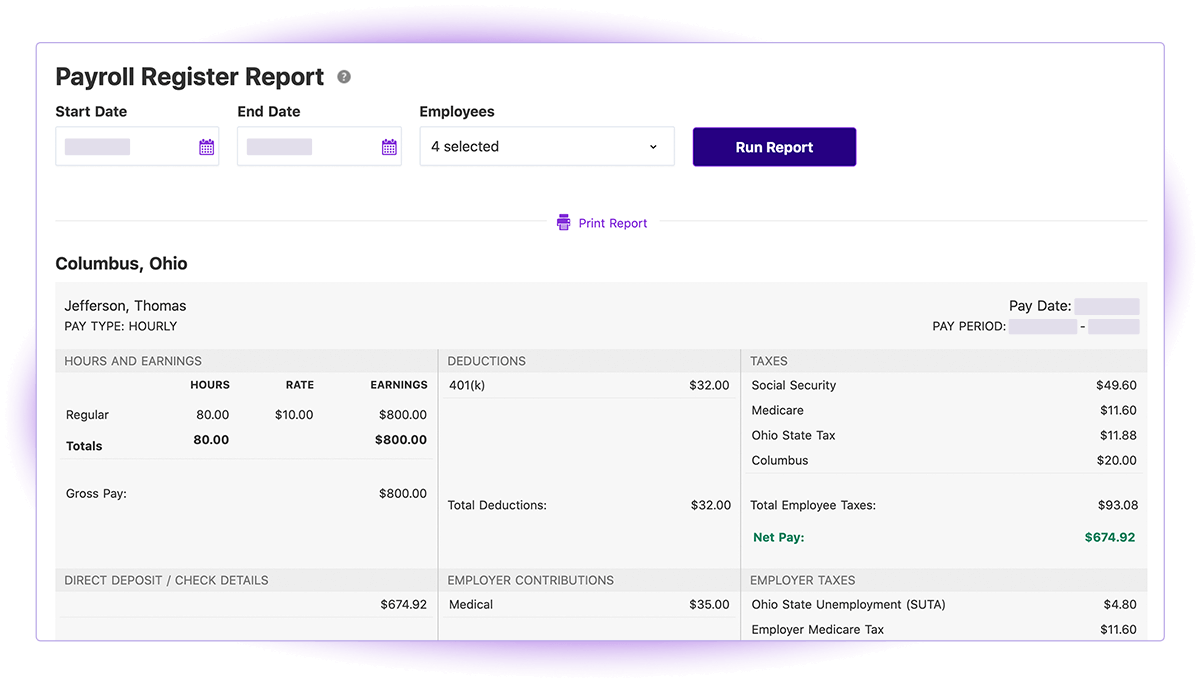 By incorporating this payroll system into small or big businesses, you can streamline both your payroll as well as accounting tasks. It is helpful to both the organization and employees, As it lets organizations manage their payroll tasks and employees to easily log in to their portal, direct deposits as well as receive tax information. The best part is that you can try the tool out for 30 days for free, which makes it one of the best free payroll software for small businesses.
Notable Features
Free payroll setup.
Free print checks or direct deposits.
Accurate tax calculations.
Find payroll costs for each department.
Assign the employee's primary location and proper payroll taxes will be calculated.
Highly customizable.
Automatically import bank transactions.
Comprehensive financial accounting reports.
You'll have to pay separately for add-ons.
Pricing: Free trial for 30 days. Then, Accounting Software – $20/ month and Payroll Software – $17/ month + $4 per employee/ contractor.
6. Rippling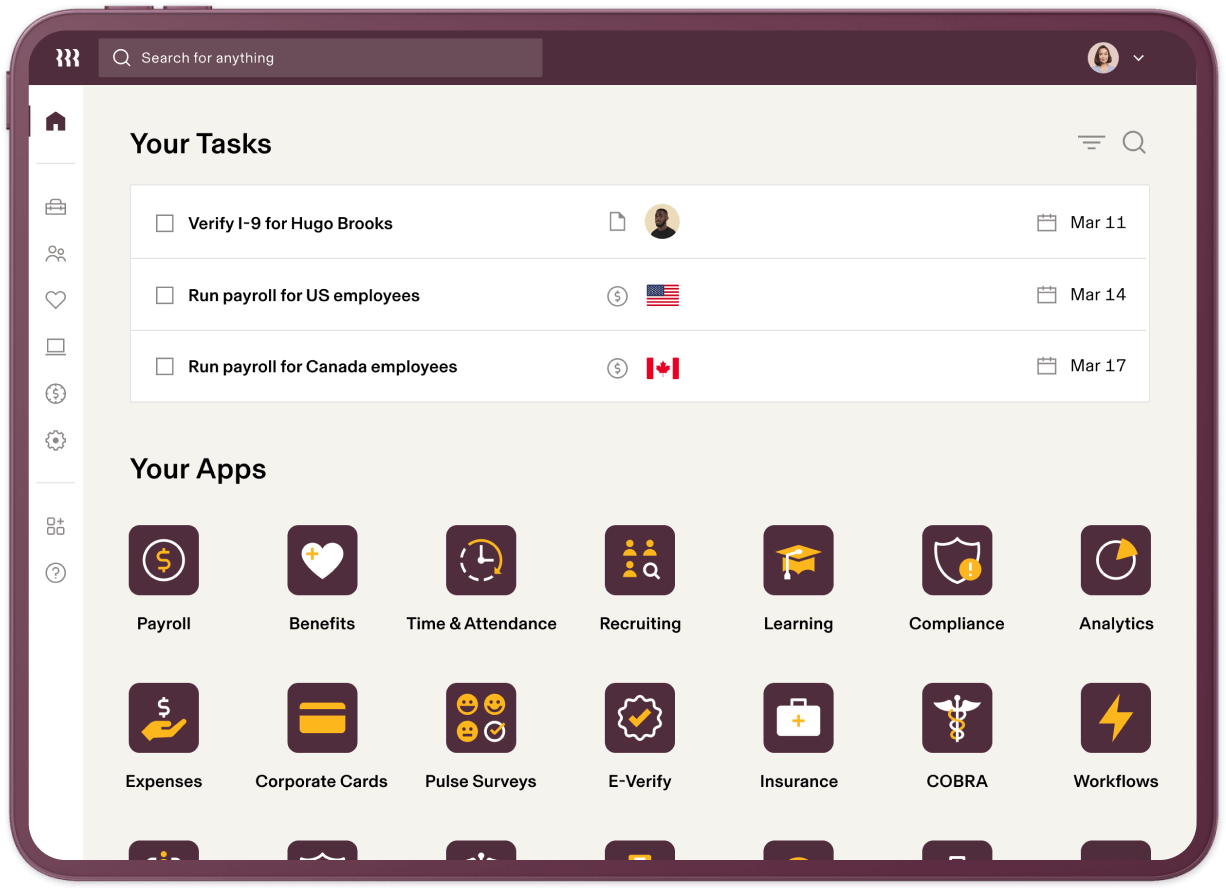 Primarily an HR software that has robust payroll functions. You can easily integrate it with other software. More specifically, it can be integrated with 400 other payroll apps. It also lets you manage your employees' devices and apps remotely in case their job demands working on a variety of devices. It also has a "Finance Cloud" option with which you can manage your company's spend in one place.  
Notable Features
Easily manage employee benefits.
100% accuracy when it comes to paying contractors and employees by the minute.
Remote management.
Talent management across all levels.
Manage compensation bands for every role in your organization.
Automate onboarding, employee changes, and offboarding.
Effective and accurate time and management.
You can streamline employee training in various aspects.
Some users have reported that it failed to file quarterly taxes.
Pricing: Starts at $8/ month/ user
7. 2Grow HR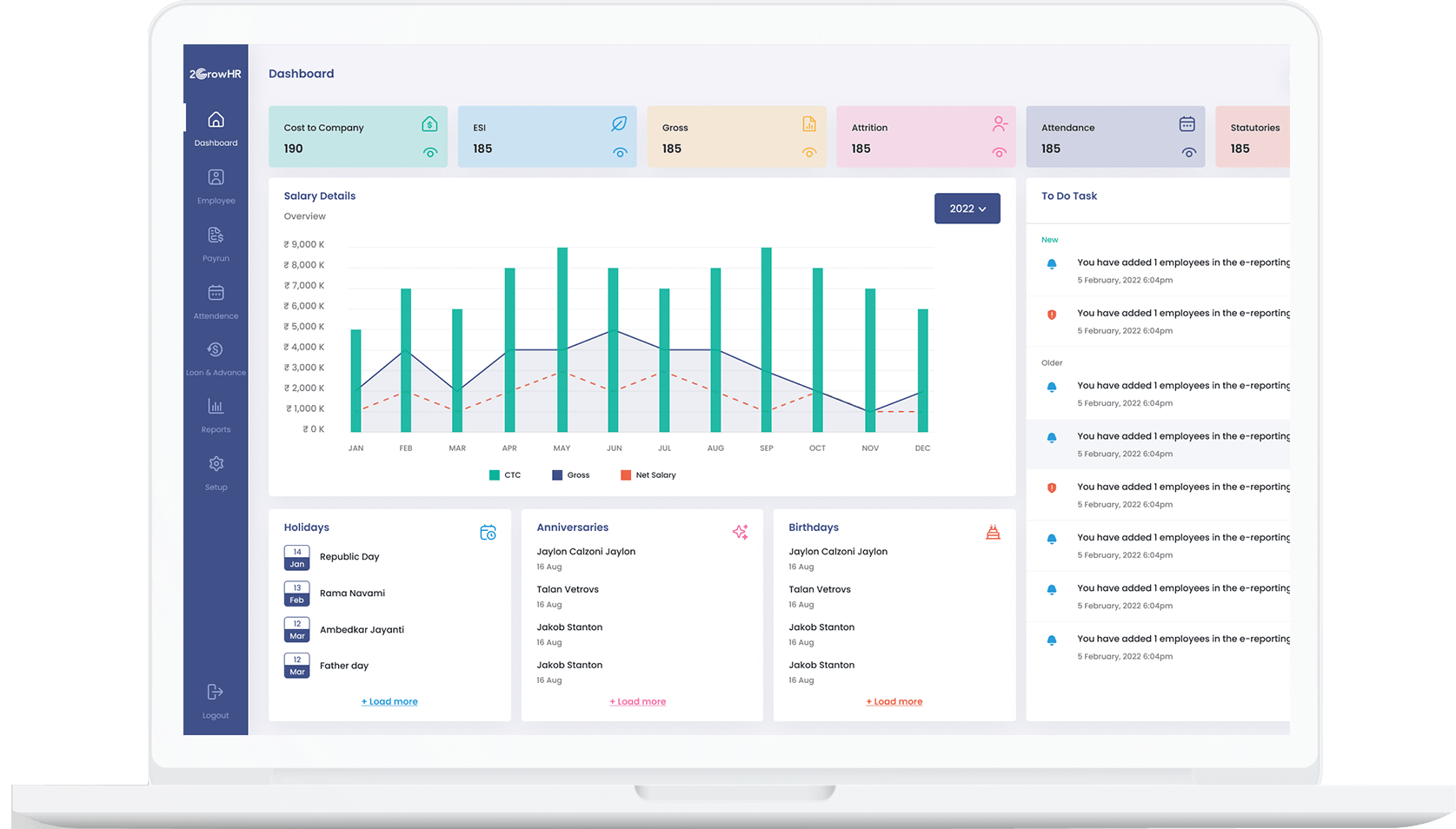 It is one of the best payroll software for small businesses that automates all kinds of HR and payroll-related tasks of an organization. With this tool, it is easy to manage wages, salaries, EPF, taxes, deductions, and other aspects in an error-free manner. It can handle payroll requirements of a variety of organizations like healthcare, IT, etc,
Notable Features
Automate payroll processing.
HR strategy and management-related features.
Easy onboarding and recruitment process.
Easy tracking of claims, reimbursements, and assets given to employees.
Manage employee productivity.
Accurate time and attendance/ leave tracking.
Highly configurable for organizations across several domains.
Cross integration with other apps.
Attendance reports can be improved upon.
Pricing: $15/ month approximately
8. Run Powered By ADP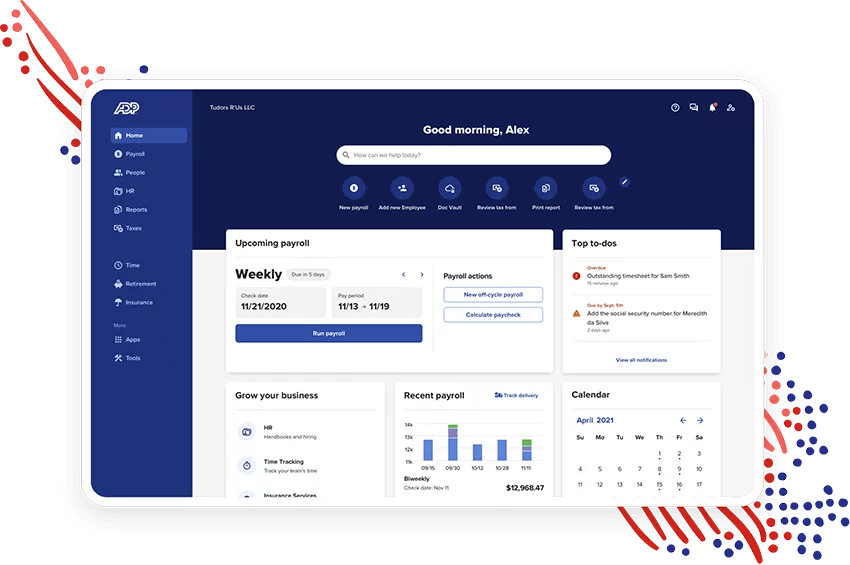 It is one of the best payroll software which caters to the needs of both small and large organizations. Even the most basic plan incorporates features such as direct deposit, full-service payroll and a self-service employee portal. For more features and HR services, you will have to invest in high-priced plans. On the bright side, you get 3 months of free payroll.
Notable Features
401 (K) tracking.
Benefits and compensation management.
Compliance management
Employee database, management, onboarding, and other aspects.
Easy accounts management.
Customizable reports.
Access permissions/ controls.
Real-time reporting.
Customer service needs improvement.
Pricing: 3 months free payroll. Then, $79/ month + $4/ employee/ month
9. QuickBooks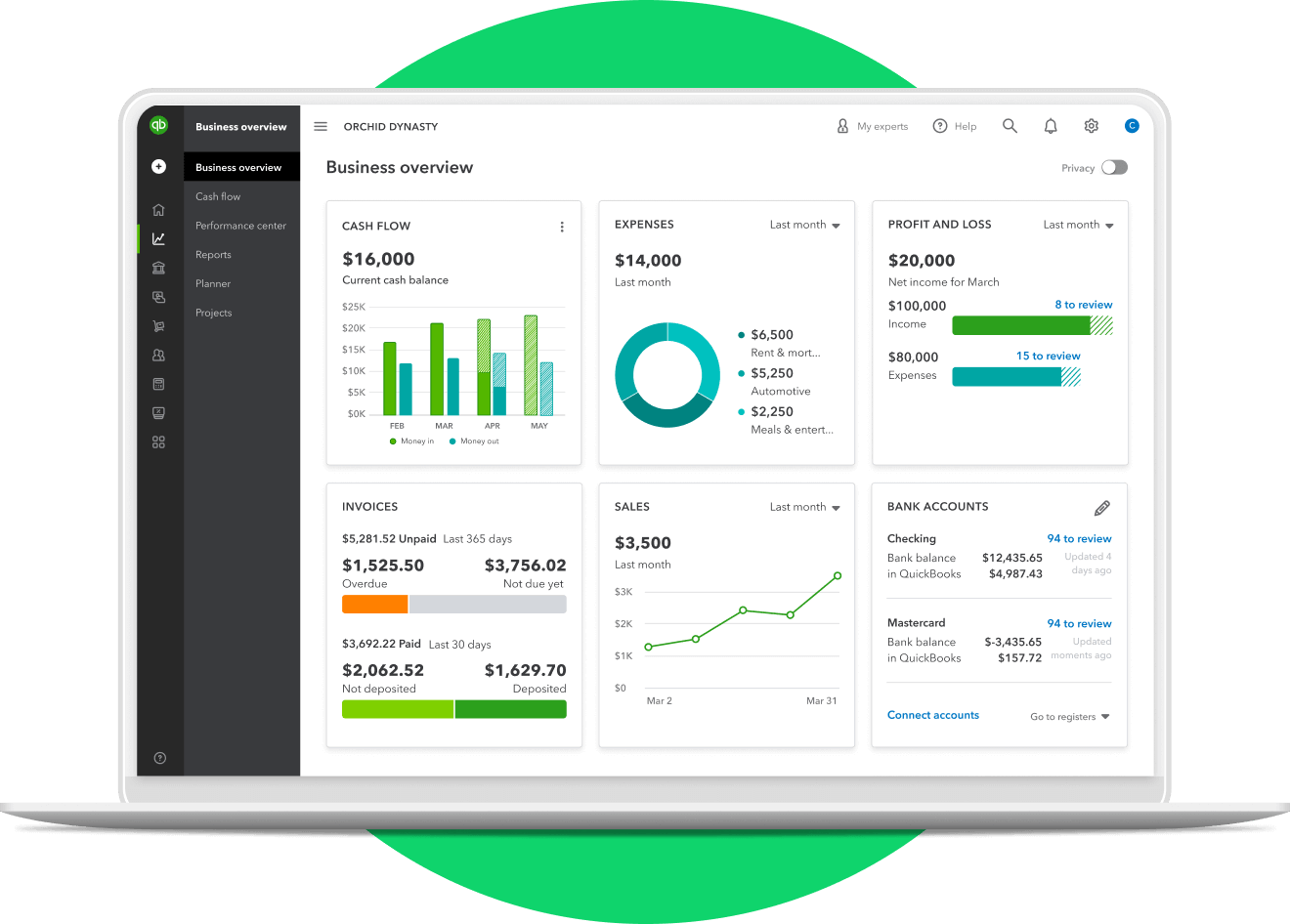 QuickBooks from Intuit is a payroll program for small businesses that lets you keep track of functions like employee expenses, inventory and other financial functions in real-time. Apart from that you can keep a track of your bank accounts, reconciliation, budgeting, accounts receivable and payable and all the other accounting tasks which otherwise can be difficult to manage manually.
Notable Features
QuickBooks integration helps capital flow management within an organization.
Tax penalty protection.
Automated calculation for taxes and paychecks.
Pay the team on your schedule.
Employees can monitor withholding allowances and view their payments in the workforce portal.
Approve timesheets and create invoices.
Experts can help you set up payroll.
HR advisor.
Time tracking on the go is a premium feature.
Pricing: Starts at $15/ month
10. BambooHR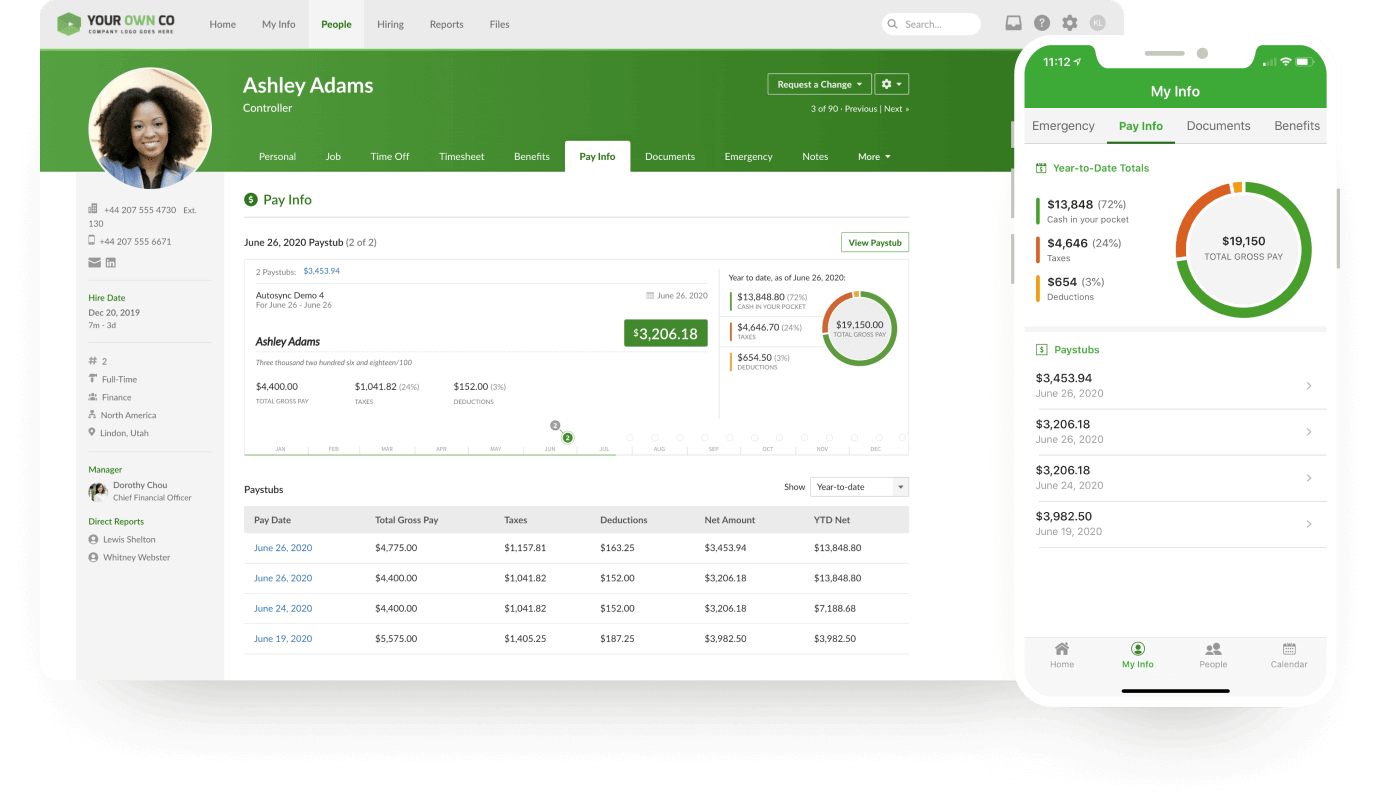 It is one of the best payroll software for small businesses which has already earned a trust of over 30,000 big and small companies. It lets you track hours worked, run payroll and manage benefits enrollment from one single platform. It has several tracking systems in place such as time-off tracking, applicant tracking system and electronic signatures.
Notable Features
Find, hire and onboard the best talent.
Manage hours worked and benefits enrollment.
HR data and reporting.
Training tracking.
Separate module for employee wellbeing.
Automated workflows.
Pre-built reports.
In-depth analytics.
Some updates have reportedly caused delays in onboarding.
Pricing:
Free trial available. Then, pricing starts at $8.75/ month
Your Business Needs A Payroll Software
Regardless of how big or small your business is, you should consider investing in a payroll software for your organization. It helps keep a track of everything that surrounds your organization and its employees – Salaries, accounting (bank account transactions), taxes, compliance, deductions, onboarding/ offboarding and many others where other manual measures can keep you open to disastrous mistakes. If you are already using a payroll platform for your business that didn't make it to this list, let us know in the comments section below. For more such content, keep reading Top10PCSoftware. You can also find us on Facebook, Flipboard, and Pinterest.
Frequently Asked Questions –
Q1. What is the best small business payroll software?
We have curated the list of some of the industry leading payroll software for businesses, regardless of whether they are big or small. For instance, Gusto, Workful and Paychex and many others are the options you can consider.
Q2. How do I set up a payroll system for my small business?
Most Payroll software offer you the service to set up payroll as per your organization. You can start by applying for IEN, then obtaining a local or state business ID, then collect employee documents, choose pay periods and so on and so forth.
Q3. What is the best software for payroll calculation?
All of the above payroll software removes the headache of payroll calculation and in fact helps calculate payroll accurately.
Q4. What makes a good online payroll solution?
First, a payroll solution should be easy to set up. Next, it should be feature rich where you can manage employee onboarding, salaries, database, wages, taxes, etc. You should also be able to perform compliance management when needed. Additionally, a good payroll software should also offer you remote management as well as training modules for employees as well.
Q5. Why should you use payroll software?
Bad paychecks, untimely filing of taxes, not being able to keep a track of wages, etc can get your business in a lot of trouble. A Payroll software streamlines all these tasks and keeps you informed on all these aspects in real time.