Want to run your favorite Android apps and games on your Windows PC but have lost hope because your PC's configuration is not up to the mark? Needn't worry! Here are some of the best BlueStacks alternatives for your Windows PC & all of them works exceptionall well, even if your machine's configuration is not that powerful. 
Top Software Reviews
Rating
1.

NoxPlayer

2.

Droid4X

3.

LDPlayer

4.

MeMu Play

5.

GameLoop

6.

Genymotion

7.

Android Studio Emulator

8.

KoPlayer

9.

YouWave Android Emulator

10.

PrimeOS
Android emulators have been around for a while now. And, in the world of emulators, BlueStacks is one of the most  popular names. Even though it is a popular option, it has a few downsides. For instance, users with low-end PCs may find it hard to run BlueStacks. Also, it has a limited set of functionalities that you may find in its alternatives. So, here are some of the best BlueStacks alternatives for Windows PC. 
What Is A Low-End PC?
In simple terms, if your PC has weak hardware and performance, it comes in the category of a low-end PC. With such machines,  heavy gaming is not possible since graphic-intensive games tend to consume a lot of your computer's resources. For instance, you would need a good-quality graphic card (not a budget one) or higher RAM (something that goes above 8 GB or more) to enjoy an excellent gaming session. 
If you are a gamer and can't invest in a high-end PC, you don't need to put your hopes down, here are some of the best BlueStacks alternatives for low-end Windows PCs. 
Why Use A BlueStacks Alternative?
There are multiple reasons for using BlueStacks alternatives for Windows PC – 
– Run Apps Even On A Low-End PC 
Not everyone can arrange for a high-end PC with magnanimous specs. In this post, most of the apps that we have stated can be accommodated even by a low-end PC. 
– Use The Power of Bigger Device
For the most part at least. Since you are using a hefty device, i.e. your Windows PC to deploy apps, you can gain the advantage of better system resource consumption for flawless performance. 
– Enjoy Content on A Bigger Display
When running apps and games on a PC, you can enjoy them on a bigger screen. 
– Use Multi-Instance Feature
You can log into multiple accounts and play multiple games on the same big screen you are running the Android emulator on. 
– Get Apps Not Just From Google Play Store 
While Android apps from Google Play Store are considered safe, there might be times you may want to turn to other alternatives to install apps. 
Best BlueStacks Alternatives for Windows
1. NoxPlayer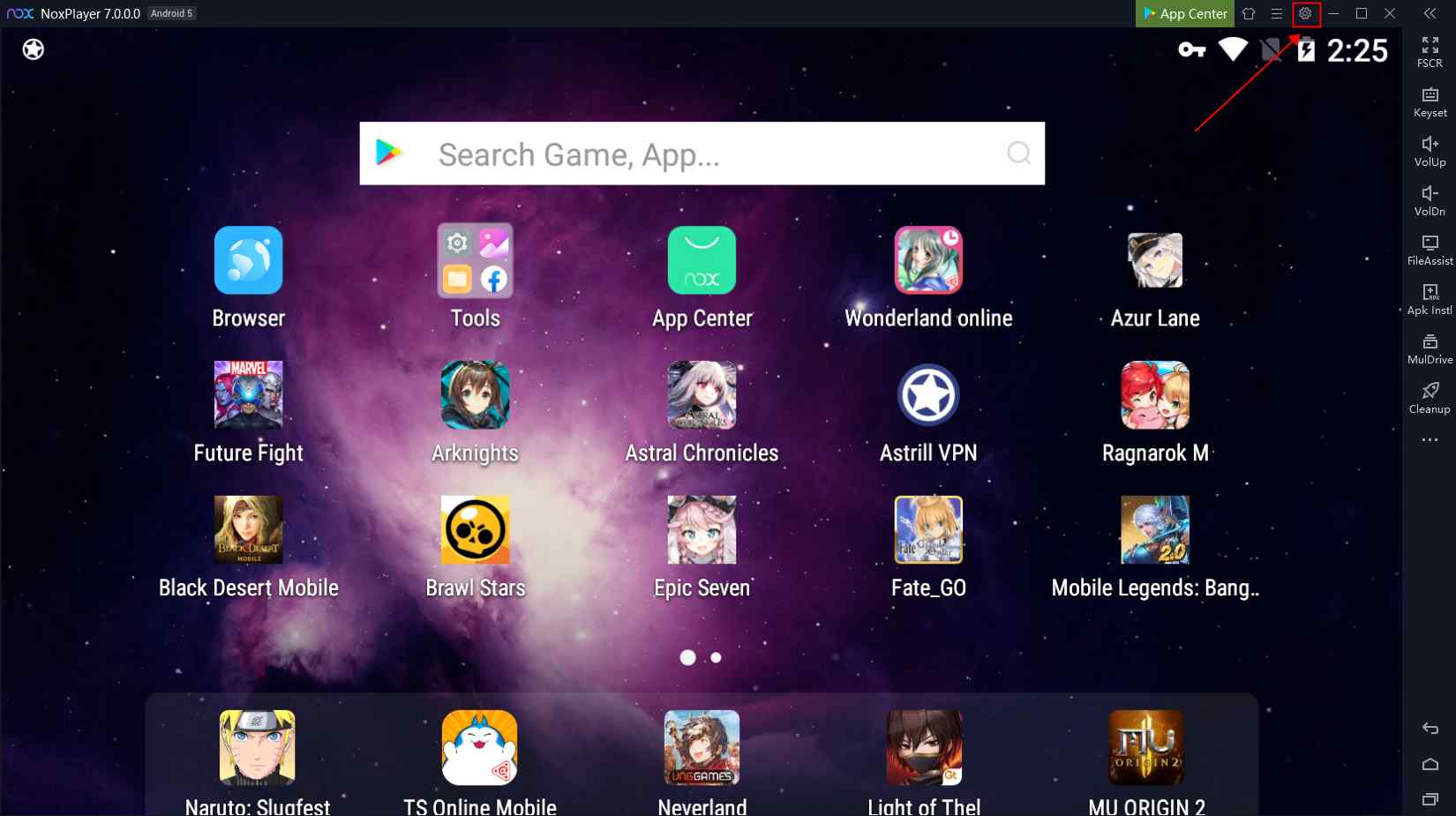 NoxPlayer is one of the best BlueStacks alternatives for Windows. It is fully optimized and can  help you run both Android games and apps on your PC. In fact, when you run games using this software, it would feel as if you are playing it on a PC or gaming console. It supports Gesture keymapping using which you can assign a different gesture to a keyboard key. 
Highlights:
You can play mobiles games on PC with Android 9

Use multi instances to play more games

Support for keyboard and gamepad

Script recording supported
Pros
 Multiple shortcut keys

 Variety of search tools 

 Take screenshots and conduct screen recording.

  
Cons
RAM usage is high

Users have observed occasional lags 
2. Droid4X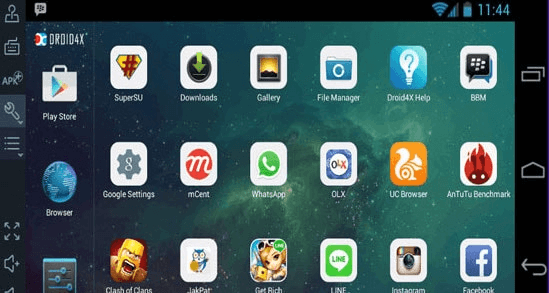 Looking for a BlueStacks alternative for a low-end PC? Droid4X can be a great option! For instance, it can even run on a PC with a meager 1 GB RAM. It is well compatible with all major versions of Windows and it comes with an inbuilt screen recorder too. If you often feel the need to capture your gaming moments, you can stick to the Droid4X, its  fully-featured screen recorder will fulfill all your screen recording needs. You can check out this post, where we have listed  one such screen recording tool.
Highlights
Great platform to test apps

Inbuilt screen recorder

Downloader embedded within the app itself

Attach joysticks and even use your smartphone as your controller
Pros
Easily flip between Windows and Android with no performance issues. 

Drag and drop to install apps. 

Great graphics for both low and high-end games.



Cons
Sleep mode locks the emulator. 

Occasional lags when pressing Back/ Home or Task-List icons. 
3. LDPlayer
LDPlayer is one of the best free BlueStacks alternatives for Windows 11/10 PC.  It  lets you play higher FPS games without any hiccups, thanks to the fast processing speed that it provides. Even though it has a fast processing speed it consumes very low CPU and GPU which is why it is counted among the best Android emulators for low-end PCs.
Highlights
Multi-instance support

Comes with a script recorder and gamepad control

Customizable controls

Compatible with major graphic cards brands like NVIDIA and AMD. 

Uses PC virtualization technology

. 
Pros
You can run multiple instances of the emulator. 

Supports multiple versions of Android. 

Supports keyboard mapping. 
Cons
The installation process is lengthy and complicated. 

Some apps and games may not be compatible. 
4. MeMu Play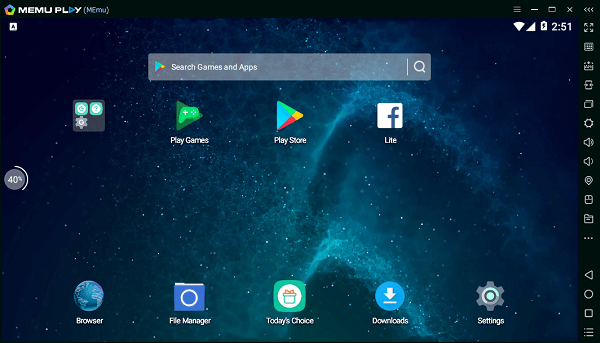 Have a low-end PC and want to enjoy some great games without any lags? MeMu Play is definitely one option to look out for. It is a lightweight Android emulator yet accounts for fast performance and great user experience. It has a solid user base of over 200 million users from all around the world and some of them are seasoned developers who create Android apps for specific business needs. 
Highlights
Drag and drop .APK files to install them

Ability to pass sensor data for a more intuitive gaming experience

Support for mouse, keyboard, and gamepad input

Support majority of gaming titles
Pros
Supports all major apps and games.  

Enhanced OpenGL and DirectX 3D rendering. 

Built-in key mappings.  
Cons
Heavy memory consumer. 

Might not support old computer versions.

  
5. GameLoop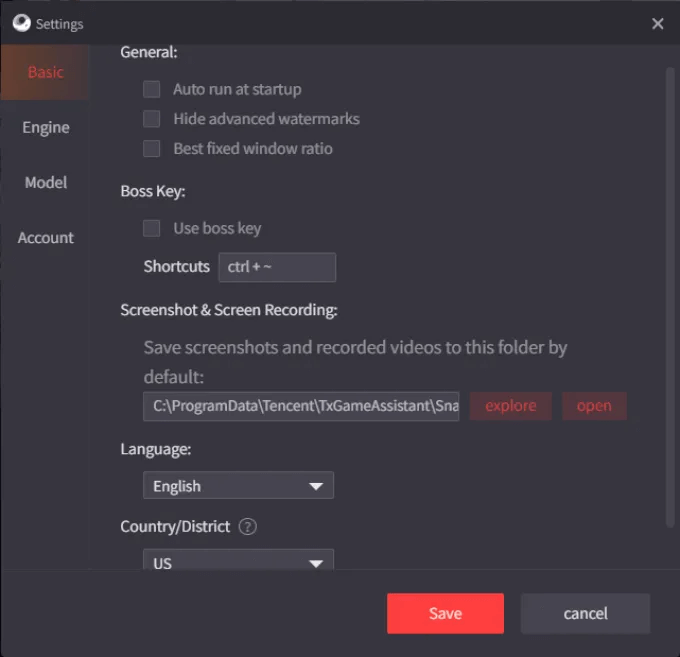 GameLoop is yet another BlueStacks alternative for low-end Windows 10 PCs that you can consider using in 2023. It comes with a huge catalog of mobile games that you can run on your computer. What adds to its credibility is the fact that it has over 50 million active users monthly. Most games require an Internet connection but the speed that they ask for is manageable. For instance, you'll need a speed of 12-15 Mbps to handle online games. 
Highlights 
Official emulator for Arena of Valor, Call of Duty Mobile, and many other games

Needn't adjust the PC settings

Anti-cheating system to provide a safe and fair gaming environment

Smart adaptation to restore PC gaming experience
Pros
Lightweight Android emulator for PC. 

Play all major Android gaming titles.

Personalized key control. 
Cons 
Supports only gaming.

Lacks some features present in its competitors. 
6. Genymotion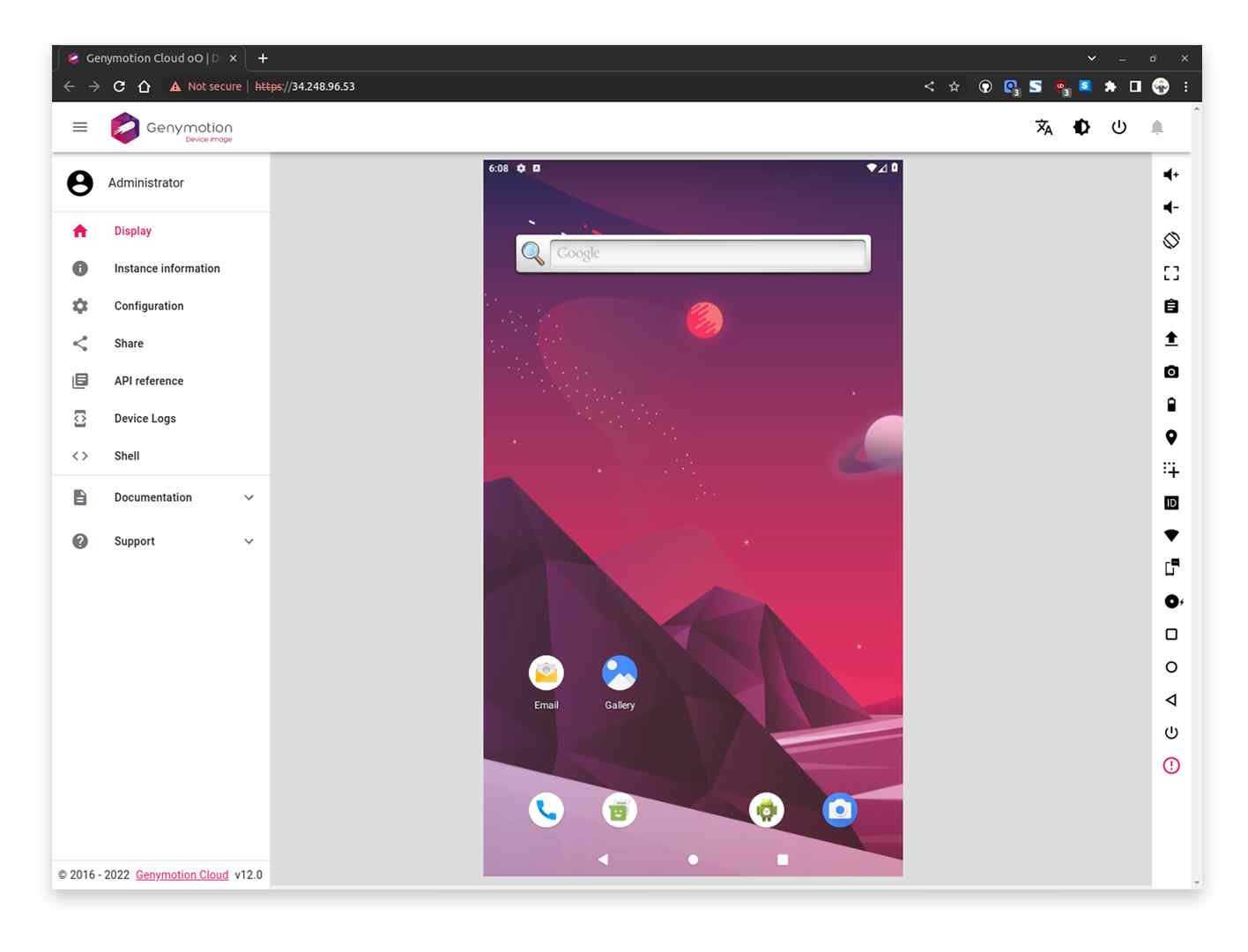 GenyMotion is an app similar to BlueStacks for PC that can even run on a low-end Windows PC. It is one of those apps that lets you extract the complete potential of your PC's GPU aka Graphics Processing Unit. It is popular amongt users because it delivers high performance with low latency issues. For developers, it comes with 3000 inbuilt setups to create and test applications. Amazing, right?
Highlights
Support for Android Studio   

3000 inbuilt setup to create and test apps

Supports Android 12

Gives you access to Google Play and Google Cloud Messaging 
Pros
User-friendly

Full support for devices to check the beta version of apps. 

Comes integrated with Android Studio and Eclipse. 
Cons
Works well only on a fast internet connection. 

The premium version is on the costlier end. 
7. Android Studio Emulator
For developers, Android Studio Emulator is a great option. It is capable of running even the latest Android versions. Barring aside the fact the setup may be a little intimidating, it is great for both creating, testing as well as running apps without any hiccups. It does a decent job when it comes to playing high-end games as well. 
Highlights
High speed; testing app on an emulator can prove to be faster as compared to real device

Even the new Android versions are supported

Simulate real-life Android smartphone functions like incoming phone calls, specifying device location, etc

Simulate a variety of Android devices – smartphone, wearOS, Android TV, etc 
Pros
Free and open source   

Advanced features for testing and debugging apps  

Regular updates are introduced to improve its performance and functionality

  
Cons
Not apt if your main intent is to test out Android games 

Resource intensive and not suitable for low-end PC

 
8. KoPlayer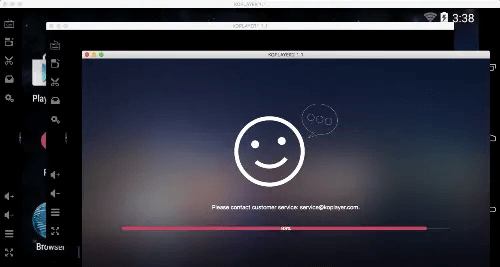 Known for its user-friendliness, KoPlayer makes a great BlueStack alternative for your Windows PC. Undoubtedly, it is one of those apps similar to BlueStack that you just need to j install and you're all set, to instantly run apps and games. It comes with Google Play Store and also facilitates downloading apps from other Play Store alternatives.
Highlights
Inbuilt video recording

Quick access to volume key

Set a desired resolution and boss key

Access Google Play Store as well as other alternatives, or, drag and drop APK file to install it
Pros
Easy to use interface. 

You can easily control apps and games with keyboard and mouse. 

Support for .apk files
Cons
Can put a considerable amount of load on your PC. 

Lags have been observed. 
9. Andy Android Emulator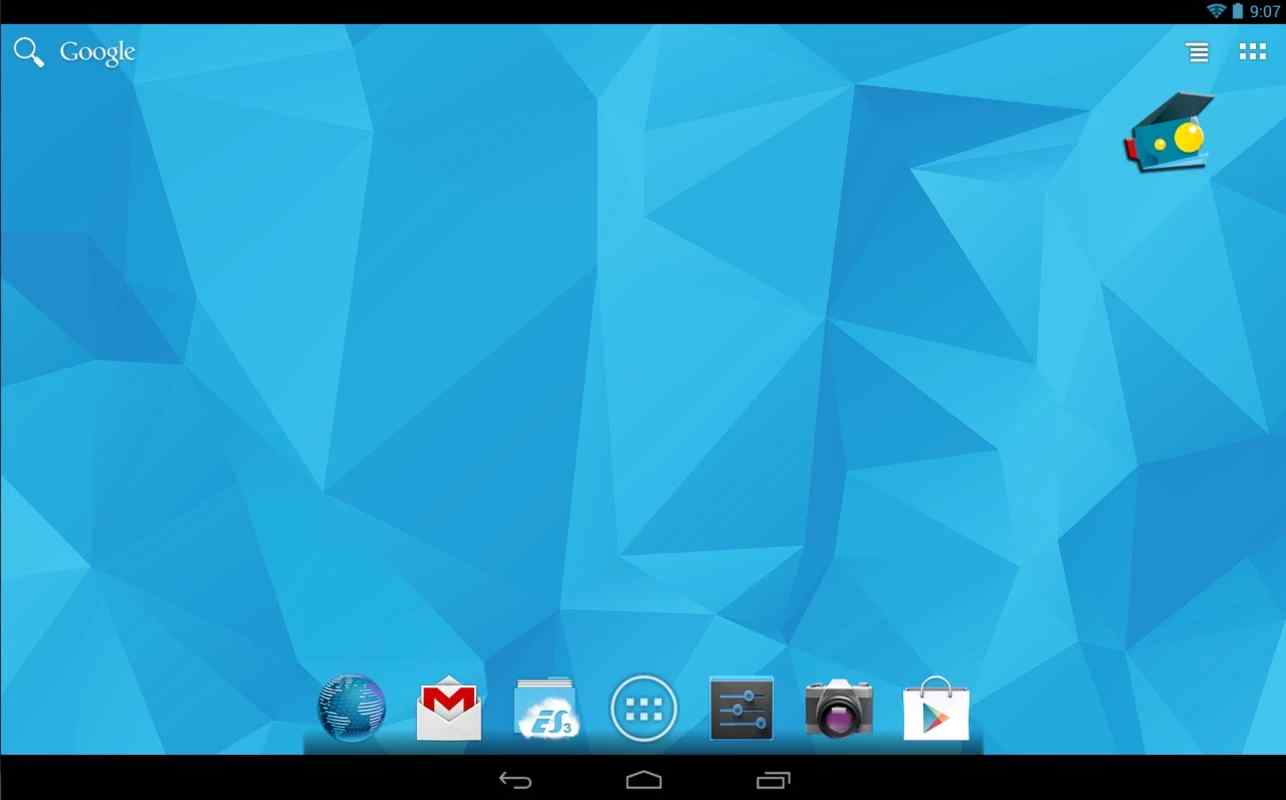 Andy is regarded as one of the best BlueStacks emulators. Since it can be downloaded from third-party websites only, we urge you to keep an Antivirus program handy to steer clear of any malicious threats. It doesn't have a complicated setup process and once installed you can enjoy games like Fruit Ninja, Plants Vs Zombies, Clash of Clans, and many more. 
Highlights
Play Android games and install apps

Push notifications supported

High customizability

Ability to allocate more RAM
Pros
You can run it in landscape and portrait mode

Supports keyboard remapping 

Spoof GPS location
Cons
Big setup file and not updated lately
10. PrimeOS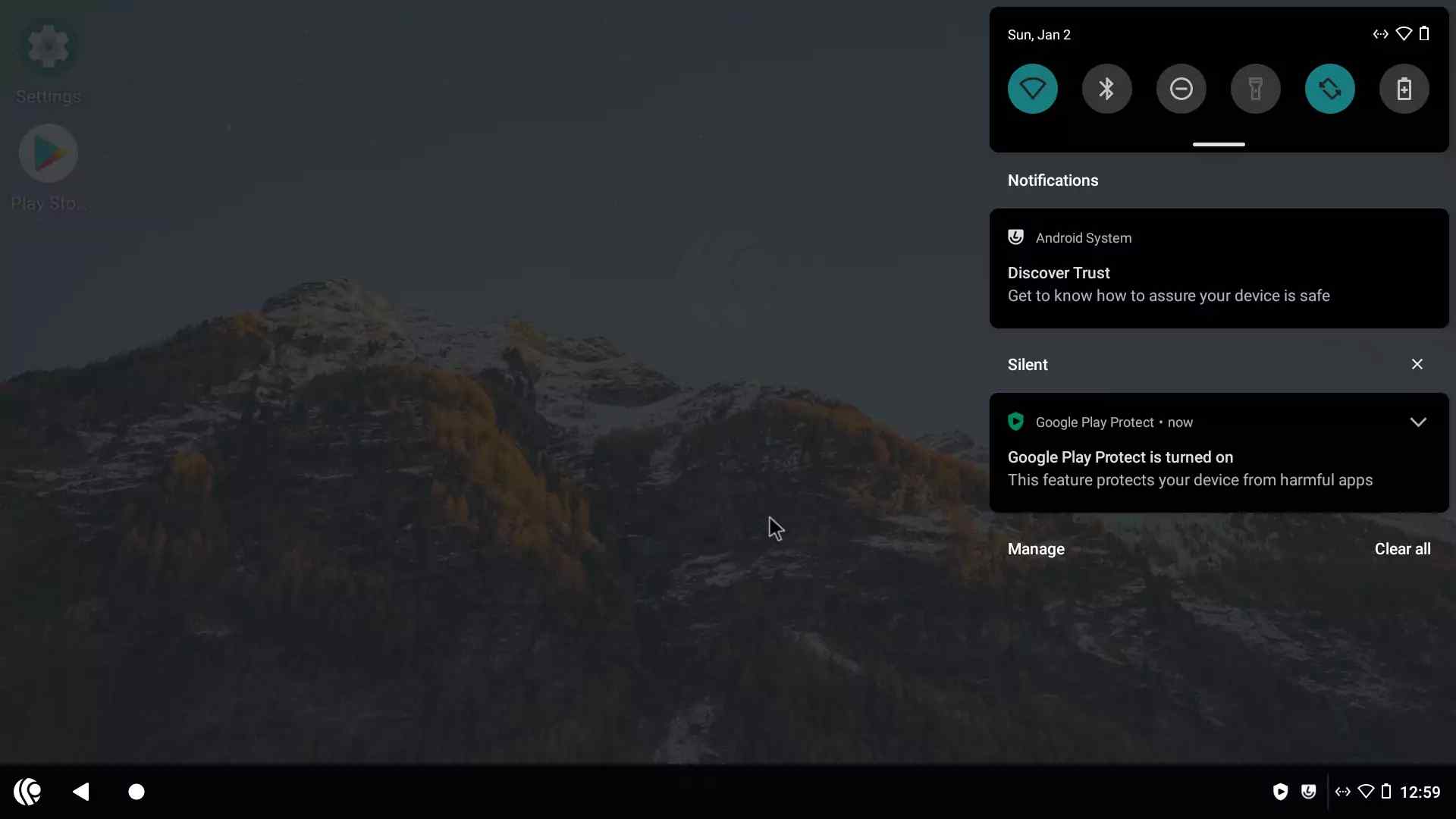 We won't say that PrimeOS is a powerful app to emulate Android OS environment on your PC, but it is a similar platform like  BlueStacks that can help you run, test and use almost all types of Android-based apps and games. Unlike other Android emulators on the list, it runs separately on Windows. It can even be run on low-end PCs with a minimum RAM of 4GB. Great choice for newbie computer users, right?
Highlights
Play games like FIFA, Call of Duty, Clash of Clans, etc

Supports faster and stable Android 11

Dual boot facility

Supports a large number of gaming titles
Pros
Intuitive user interface

Can work as a separate OS as well as on hardware directly

Multiple instances supported

Option for key mapping
Cons
Installation can be a little complicated

Doesn't support full-screen 
Wrapping Up
Using an Android emulator on PC can open your doorways to a lot of opportunities. For instance, you can enjoy apps and games on big Windows screens, test them (if you are into Android development), and do so much more. Do let us know in the comments section which of the above BlueStacks alternatives for Windows is your favorite. For more such content, keep reading Top10PCSoftware. You can also find us on Flipboard, Facebook, and Pinterest.
FAQs –
Q1. What is the best alternative to BlueStacks?
NoxPlayer is one of the best alternatives to BlueStacks. It can even be run on a low-end PC. It comes with a variety of features such as multi-instance, support for gamepad and keyboard, and many others as mentioned in the post above. 
Q2. Is BlueStacks an emulator?
Yes, BlueStacks is an Android emulator with the help of which you can run Android apps and games on your Windows PC. It is the oldest and one of the most popular Android emulators in the Android gaming market. 
Q3. Is Genymotion a BlueStacks alternative?
It is indeed a strong contender to BlueStacks. It doesn't just help in running apps but even testing them out which is why it is one of the popular choices amongst developers. 
Q4. Does BlueStacks slow down over time?
BlueStacks may slow down on your PC if there is insufficient RAM allocation and CPU capacity. Owing to this we have enlisted some apps that are similar to BlueStacks and that can be run even on low-end PCs.