Great speed and privacy are two crucial components for any gamer. WTFast is one tool that promises to take care of both for Windows users. In this WTFast review, we will find out if the tool is capable of delivering what it promises.
What Is WTFast?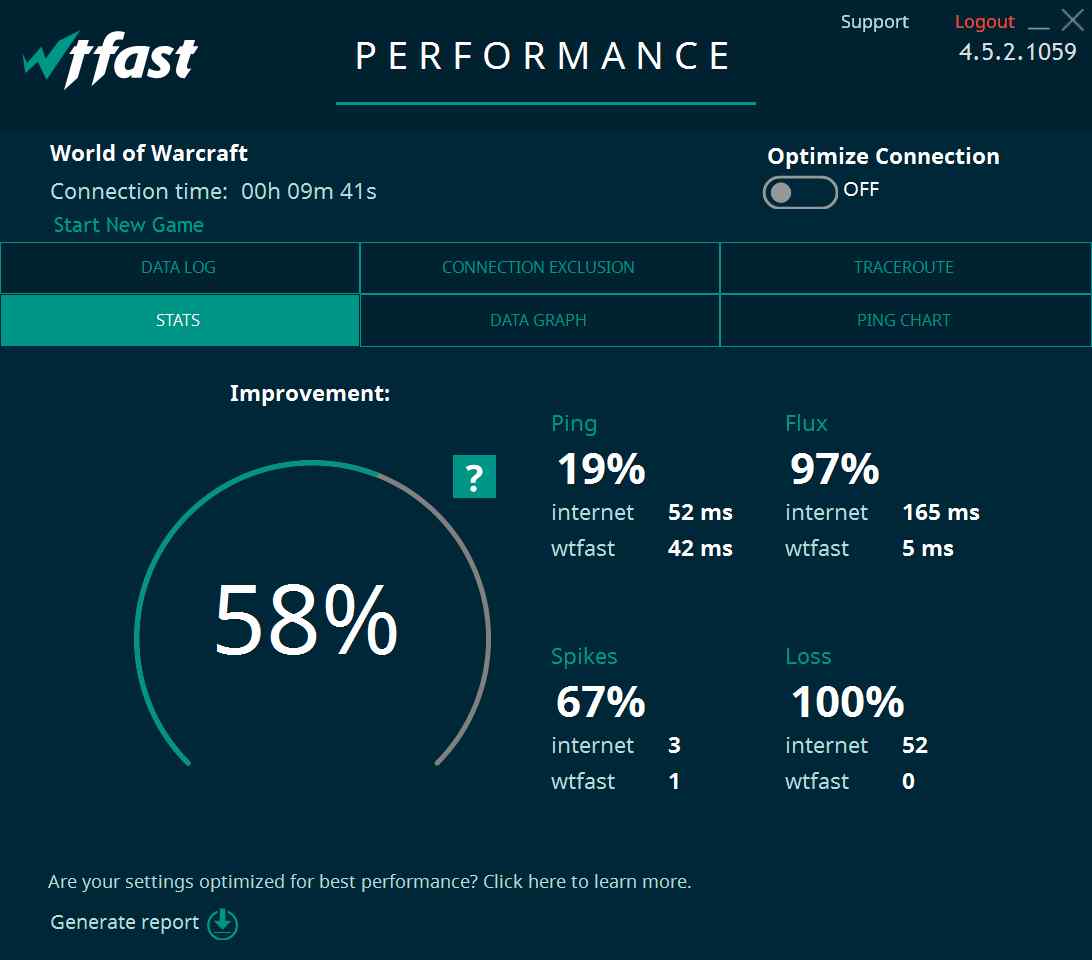 WTFast is a game booster for your Windows PC. It can help you optimize your connection data in a way that your PC will receive fast speed while gaming. More specifically, you will be able to remove latency issues. It instantly helps you reduce ping, thereby making your gaming experience better.
Why Use WTFast?
WTFast can be used for a variety of reasons, some of which are mentioned below – 
It utilizes an intelligent server network for the best connection possible for gaming. 

See improvement stats in real-time

Remember configuration settings on platforms like Steam, Garena, etc. 

Explore a world of exciting gaming titles. 
Is WTFast A VPN?
It should not be confused with a VPN because a VPN would slow down the speed of your connection. That's because a VPN encrypts your traffic. On the other hand, the main intent of WTFast is to increase the speed. In case you are more concerned about bypassing geo-restrictions, hiding your IP, or the likes, you can choose from some of the list of best VPNs for Windows. 
How Does WTFast Work?
WTFast is a GPN or Gamers Private Network. It ensures that your game data uses the most reliable path to reach the game server. You thereby experience faster responsiveness. There are no speed limits or any rush hours to slow you down.  
Pros:
Boost FPS.
Clears RAM to optimize PC.
Enhance internet speed.
Saves last game settings.
Reduces high ping issues
Cons:
Costly for a game optimizer-only tool
If you are looking for an alternative game booster software for Windows PC, check out this post. 
System Requirements
OS: Windows 10 64-bit or higher
DirectX: Version 9.0c
RAM: Minimum 4GB, 8GB recommended
Hard Disk Space: Minimum 120 MB 
How To Use WTFast Game Booster On Your Windows PC
1. Sign up if you have not already.
2. Download the GPN from this website and run the .exe file. 
3. Once the software is installed, log in using your credentials.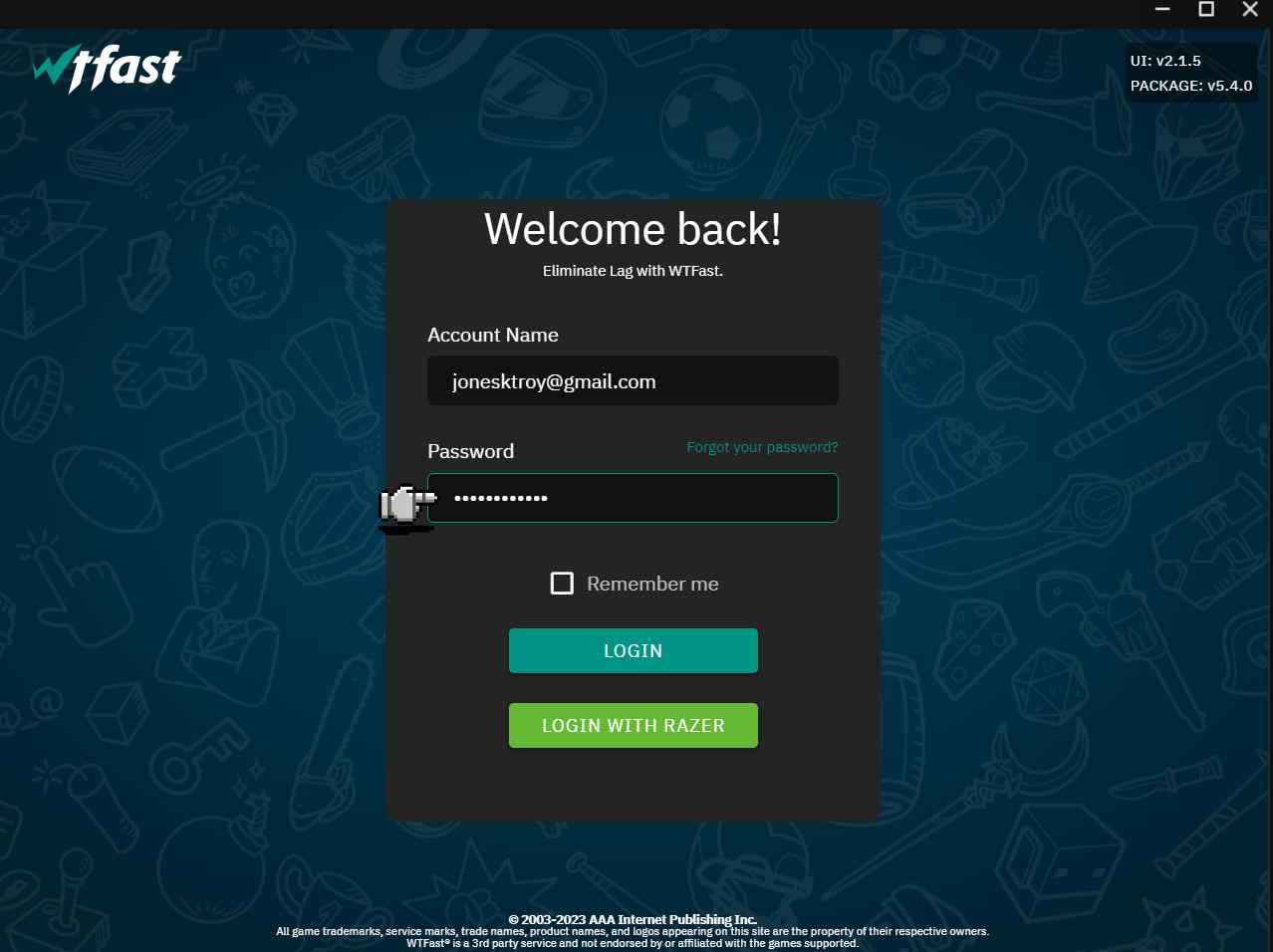 4. Select the game you wish to play by either clicking on the game icon or selecting a game in the search bar at the top.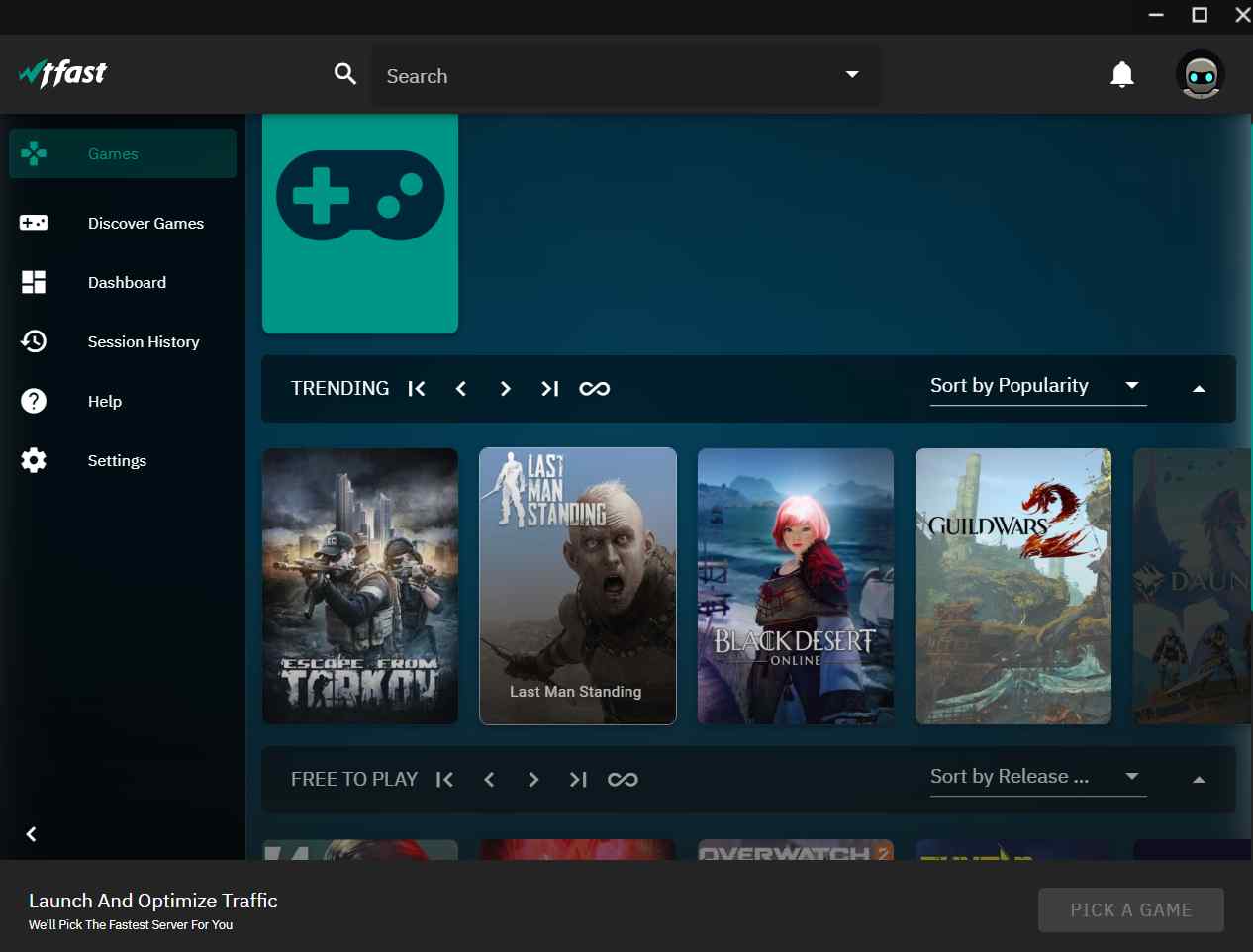 5. In case the game is not there in the list, click on Games from the left-hand pane. From the right, click on the + icon, select configuration, and other options.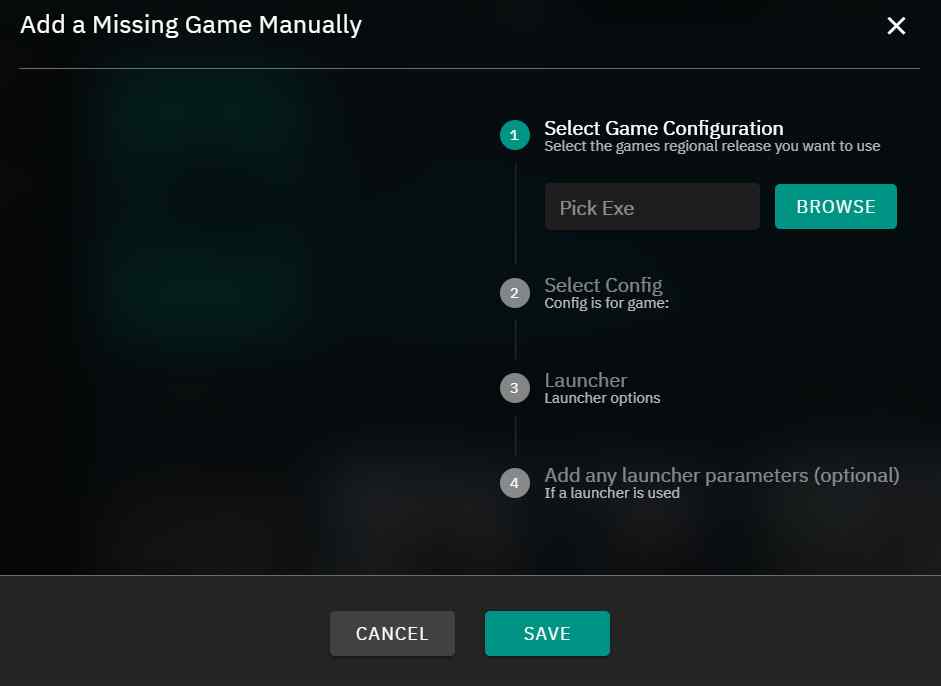 6. Click on the Play Game and then on the Quick Connect button 
That's it you are all good to go. 
If you are new to the concept of game booster or GPN, the very thought of installing WTFast may be daunting. But, it is an easy to use application for desktop. For one, you can select a game and the game booster tool will do everything else i.e. to give you a lag-free gaming experience. 
What we particularly liked is the fact that it shows real time performance-related stats as you will see in the features below. For instance, you can instantly know  if you have been able to curb high ping, by clicking on the "Dashboard" from the left-hand pane. Or how your connection is fairing up on spikes, jitters, and lost packets.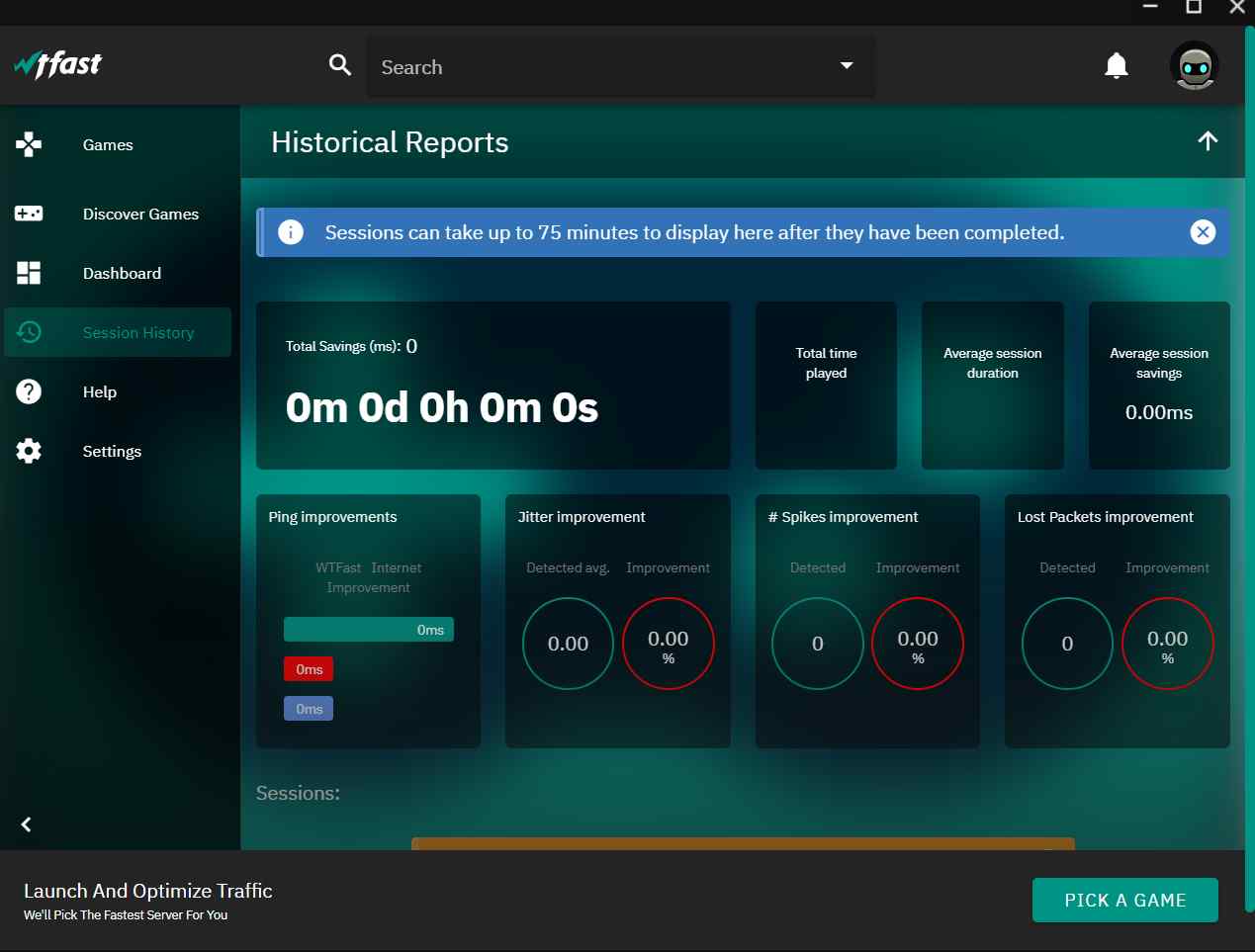 Another aspect that we liked is that you can select the most optimum route for your gaming traffic either manually or automatically.  Thanks to the inbuilt AI algorithm. 
1. Intelligent Server Network
WTFast uses an intelligent server network in order to route your game connection. It doesn't route all your web traffic but instead only routes the game traffic. 
2. Large Library of Games
Not sure of which game to play? Want to know which are some of the best titles out there? WTFast opens your doorway to some of the best games that are compatible with your PC. Furthermore, from the interface itself, you can proceed to the game's website and install the game from there. 
3. Reduce Ping, Jitters, Latency, and Packet Loss
Packet loss can be your worst nightmare. Imagine if because of a lag, you die in a game because you couldn't see an enemy coming at you and you took a bullet.  To ensure that you get a better gaming experience, WTFast can help you lower your ping. It does this by reducing the number of hops required to reach your gaming server. 
Consider the example of playing Valorant with WTFast – Valorant is a fast-paced shooter game, isn't it? Have you ever experienced situations where a simple command like moving forward is taking longer to register? If yes, that's a high latency problem. In another instance, ever observed that you just can't seem to land any of your shots? That's jitters. WTFast game booster takes care of all such issues. 
4. Remember Last Game Settings
You can pick a game from where you left off. In case you use different platforms such as Steam or Garena to play games, the networking requirements would also differ. WTFast takes care of this and lets you select and remember the configuration based on the platform you have chosen. 
You can also choose what kind of server selection you want – manual or automatic. 

Once you have chosen these settings, you can proceed with the Remember this configuration. With the help of this option, launching a game will be a one-click process as it carries prerequisites from the initial launch. 

5. Comprehensive Game Sessions Statistics
Wish to check the performance statistics of the game you are playing and the server you are playing it on? There are multiple ways you check that. 
The "Dashboard" renders a modular view of your connection data. Here you can check the ping data and more so how much you have been able to improve on ping with the help of the tool.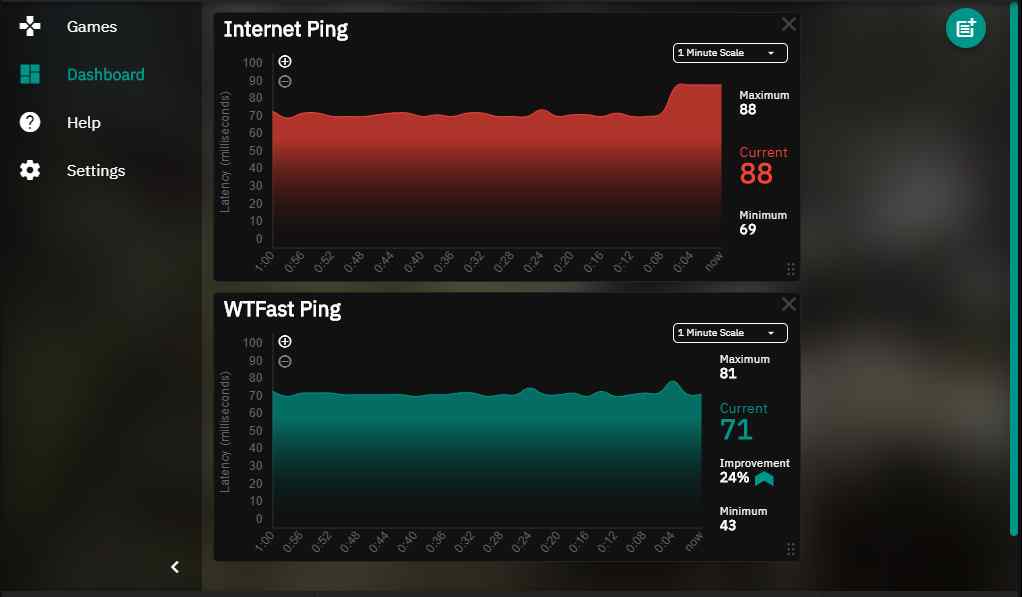 By clicking on the "Session History" you can find out how much ping (ms) you have saved. Not just that, you can find how much packet loss you have been able to save during your gaming sessions.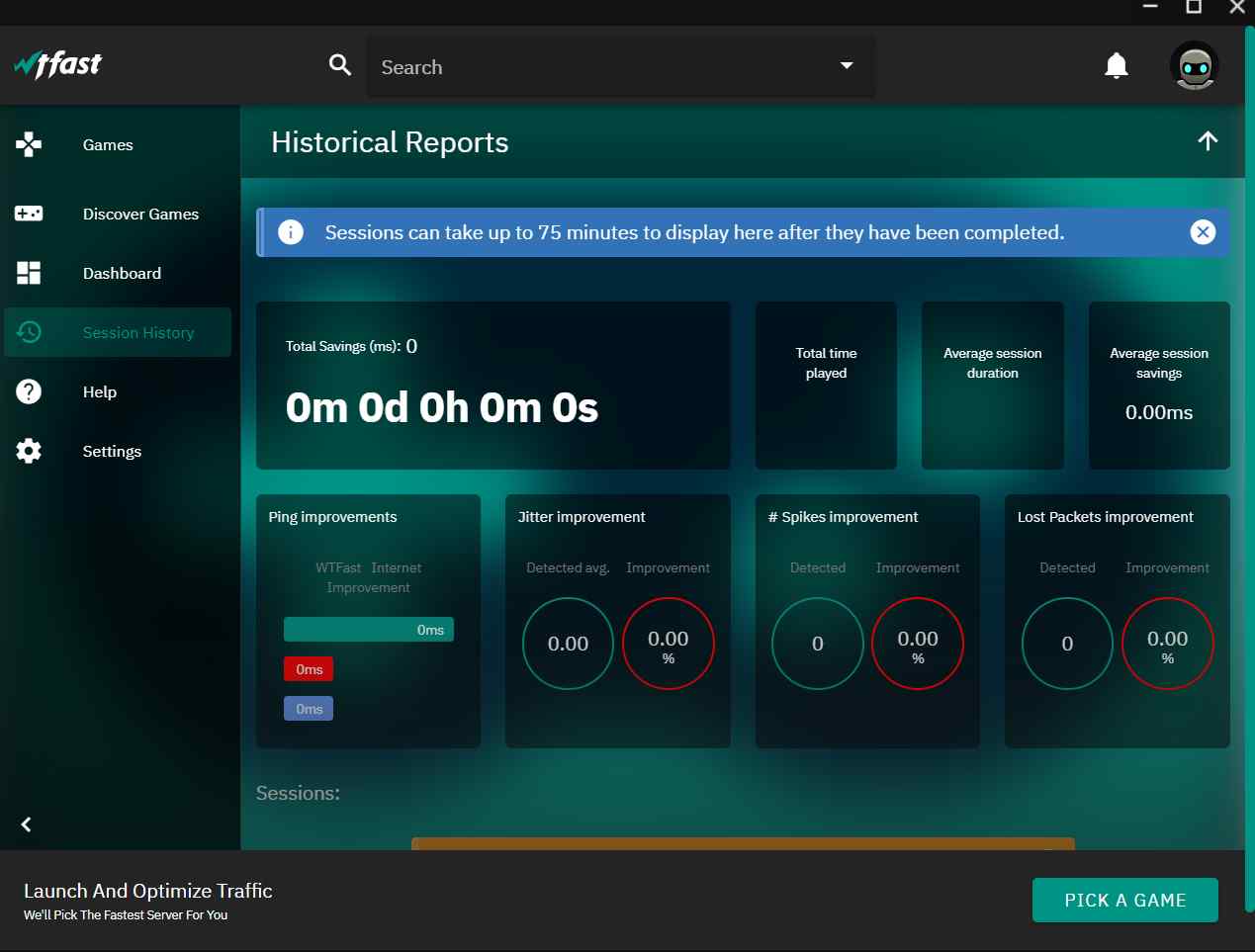 WTFast GPN broadly comes in 2 variants – free and paid. All users can try WTFast PC game booster for 60 minutes every day. The free trial version gives you basic access to features as shown in the screenshot below.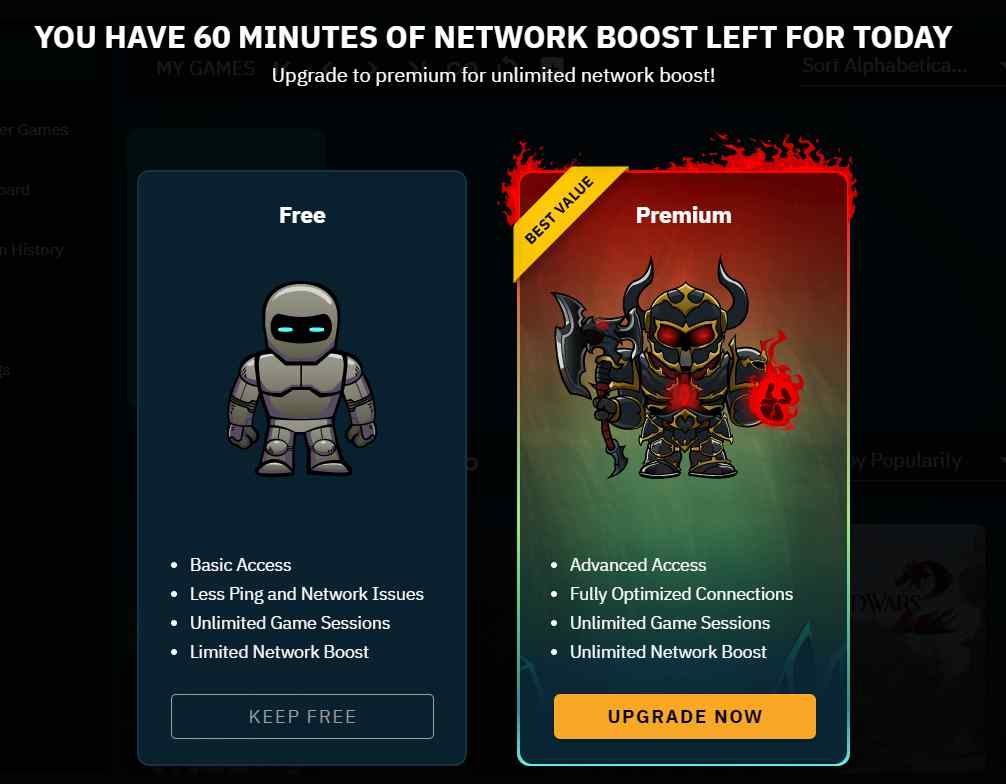 To access advanced features you can upgrade to the "Premium" version. We have broken down the pricing for you in the table mentioned below –
| | | | |
| --- | --- | --- | --- |
| Solo/ Team | Monthly | Annually  | 3 Months  |
| Solo | $9.99/ Month | $8.33/ Month, billed as $99.99 for 12 months | $9/ Month, billed as $26.99 every 3 months |
| Team | $19.99 / Month | $16.67 / Month, billed as $199.99 annually | $18/ Month, charged as $53.99 every 3 months |
From an improving game responsiveness standpoint, WTFast does a fair job. On testing, it halved the ping by nearly 55%. For instance, it was able to lower the ping from around 225 to 100. That said if your MS is below 50, you might not notice any difference. 
How would you reach out to the support staff if you have issues with the interface? Or what if you are unable to see any significant improvement in the game speed? Or, you want to add a new game?
For all such queries, click on the Help on the left-hand pane.You will be able to see a range of help topics as can be inferred from the screenshot below –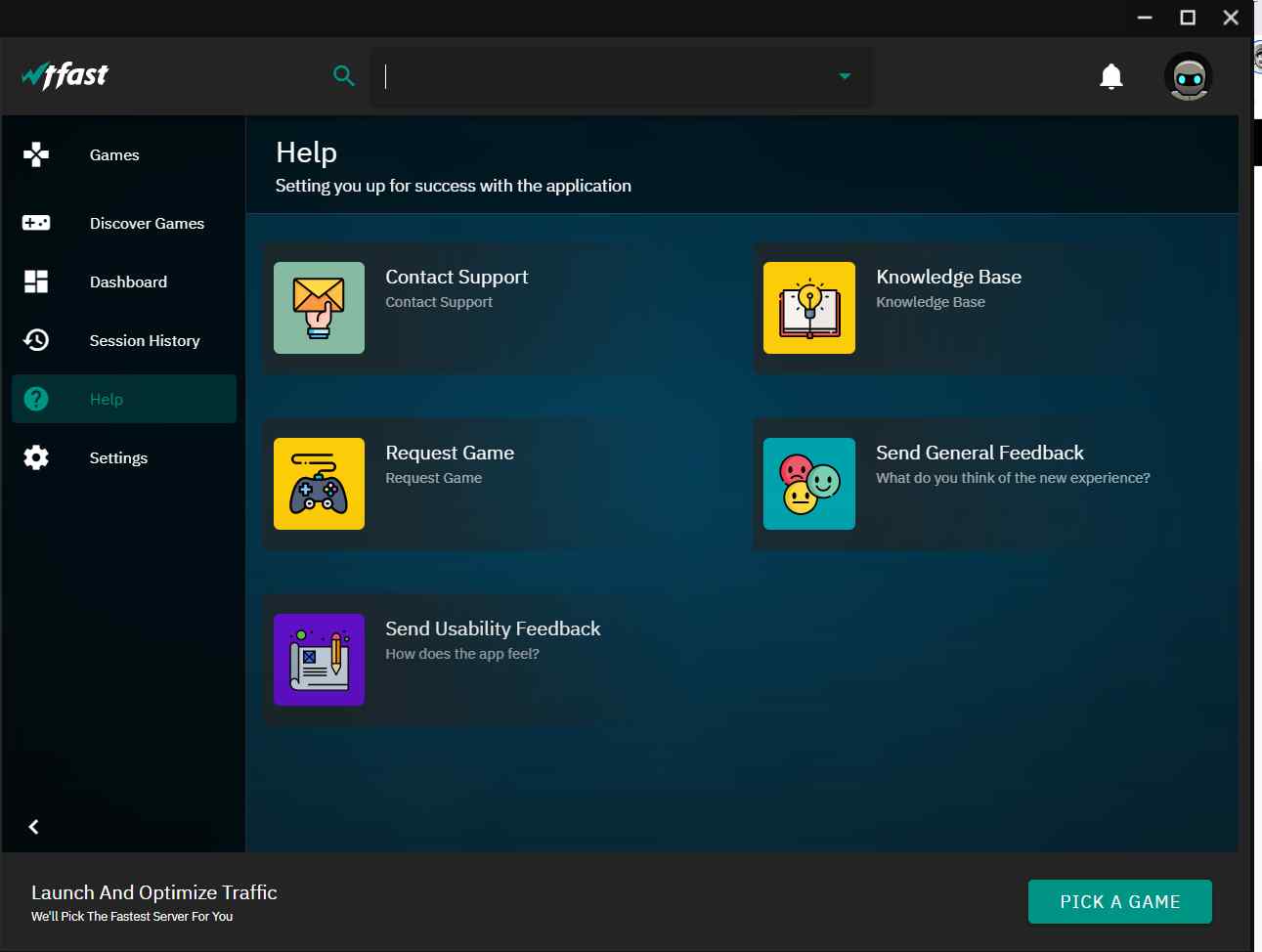 You can submit a game request, send feedback relating to your overall experience by contacting support.
Wrapping Up
Give WTFast a spin if you are an avid gamer and often have to take a beating because of lags, pings, jitters, and everything else that kills your game. If you like it, do come back and drop in your experience in the comments section below. For more such content, keep reading Top10PCSoftware. You can also find us on Facebook, Pinterest, Flipboard, and Twitter
FAQs –
Can you use WTFast for free?
In case you are using the free variant, you can use WTFast for 60 minutes while having access to basic features as shown in the post above. 
Q1. Does WTFast reduce ping?
WTFast is capable of reducing ping by lowering the hops that are needed to reach a gaming server. 
Q2. Is WTFast trusted?
Yes, WTFast can be trusted for gaming. It works well with all popular titles. It doesn't alter your IP or try to change any unique identifiers. It only works to enhance the game connection which is of supreme importance when it comes to gameplay.
Q3. Is WTFast good for gaming?
Yes, WtFast is one of the best gaming private networks that can improve latency in popular online games such as Warzone, Valorant, and many other titles. In case, your connection is taking a longer route to reach the gaming server, WTFast can come to your rescue. 
Latest Posts