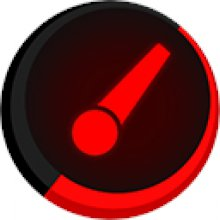 Smart Game Booster
Smart Game Booster Review: FPS Booster and PC Game Optimizer
If you are a gamer who often encounters laggy gameplay, drop in FPS, system overheating and many such issues, you might want to have a game booster by your side. Here we are going to review Smart Game Booster which is regarded as one of the best tools that can optimize your gameplay on Windows. 
It's not easy for someone to instantly get their hands on a high-end PC configured especially for gaming. It could be the lack of knowledge as to what components to buy or simply the budget to afford a full-fledged gaming machine. That said, regardless of your gaming abilities, if you have ventured into gaming, you can tweak settings within. For that, needn't manually lock horns with complicated settings, instead, you can employ a tool like Smart Game Booster. 
What is Smart Game Booster 5?
Smart Game Booster is a game optimization software that helps you get rid of all the hindrances which may impair your gameplay. Not only it makes your PC ready for gaming but even helps you steer clear of hackers who may peek into your gaming account and steal data. More specifically it ensures that no malicious threats creep in while you are playing a game. During the course of this post, we'll find how this tool helps improve performance, boost FPS and protect your privacy. 
Pros:
Superboost to increase FPS
Free Driver Updater
Records the game
Monitor CPU temperature
Scan for malware
System Requirements –
Windows Compatibility: Windows 11/10/8.1/8/7/Vista/XP
Processor Requirements: 1 GHz or faster
RAM needed: 512 MB RAM, 1GB recommended
Resolution: 1024*768 or better.
File Size: 58.1 MB
Hard Disk Space: 171 MB
Why Use Smart Game Booster?
You may want to use Smart game Booster for a variety of reasons some of which are mentioned below – 
Improved processor performance when playing games. 

Maintain optimal hardware temperature during long gaming sessions. 

Record screen to capture memorable instances. 

Protect your gaming account from hackers.  

Know if a game is compatible with your computer specs.
Looking for Smart Game Booster alternatives, check out this post.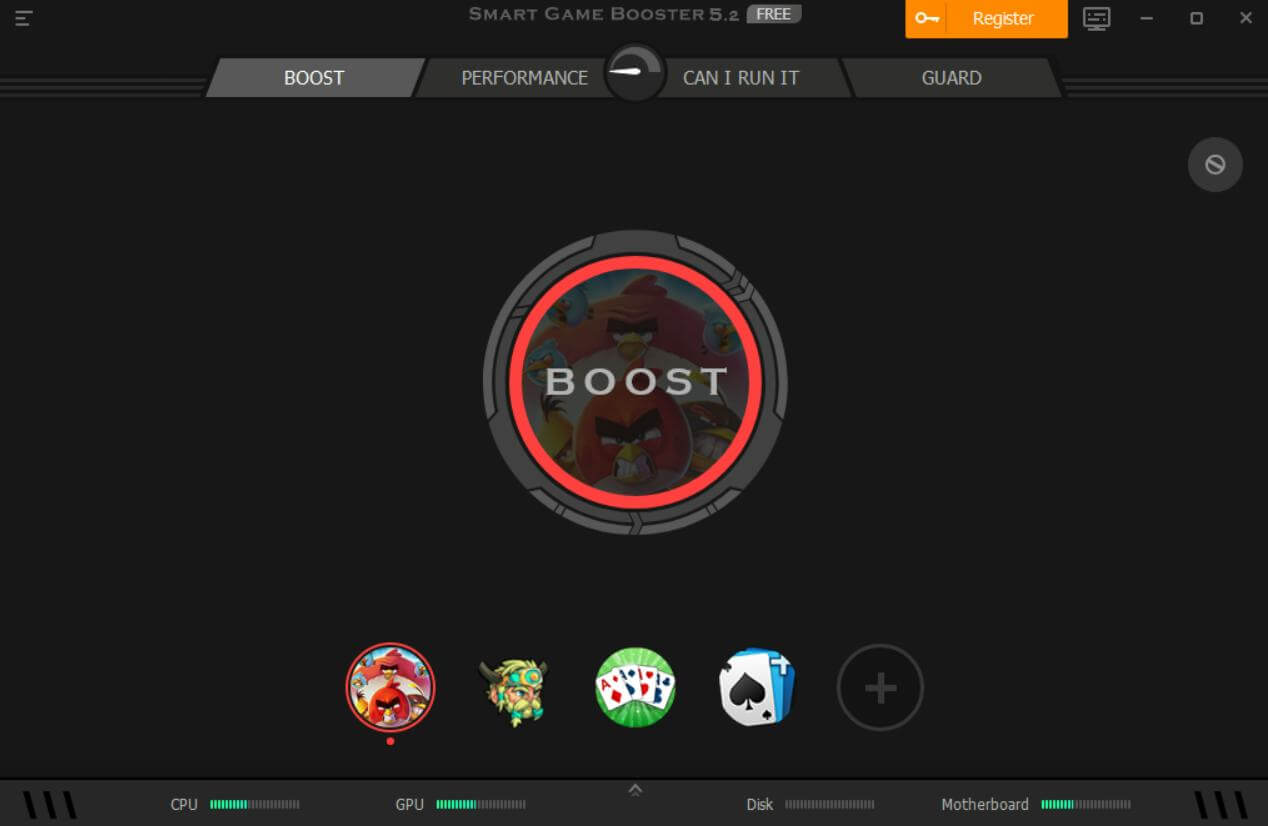 At the outset, we found the interface compelling and much more interesting than its counterparts. 
The main interface has four tabs at the top, namely – "Boost, Performance", "Can I Run It", and "Guard" which are quite self-explanatory in the functions they perform. "Boost" and "Performance" help you optimize your PC in a way that there are no disturbances while you indulge in a gaming session. "Can I Run It" lets you ascertain if a game is compatible with your PC. The "Guard" helps you secure your PC against malware, spyware, and other malicious threats. 
The bottom features stats regarding CPU, GPU, disk space, and motherboard. As and when you tweak settings or even when you click on the big "Boost" button you can see the statistics appearing at the bottom. Here you can also see the games that are installed on your computer. If need be, you can even add games by clicking on the + icon after which you can add games from your local hard disk or from the web. 
1. One-Click Boost
This option helps release more system resources and RAM so that you can enjoy gaming smoothly. To do that, click on the big "Boost" button that you can see at the center of the interface. How would you know that after you have clicked on the button, effects have taken place? Once clicked, after a few seconds you can see how much performance in terms of % has been boosted, how much RAM has been released, or how much CPU power has been reduced.  
Talking of the "Boost" functionality, Smart Game Booster also has a "Super Boost" function.  It lets you overclock GPU so that you can enhance your PC performance when playing high-end resource or graphic-intensive games.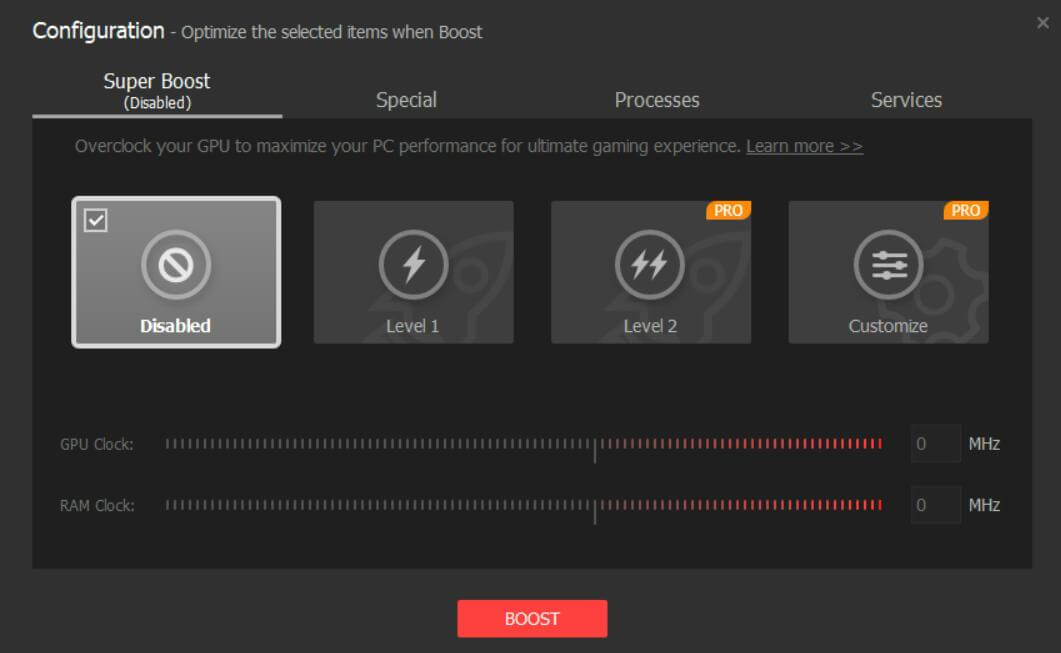 2. Check If You Can Run A Game or Not
Not every time, the specs of your computer can handle certain games. For example, when we tried to find out if "Call of Duty: Black Ops Cold War" was playable on a certain system, we came to know that it couldn't since it didn't have the required RAM and graphics card.   
3. Optimize PC For Best Gaming Performance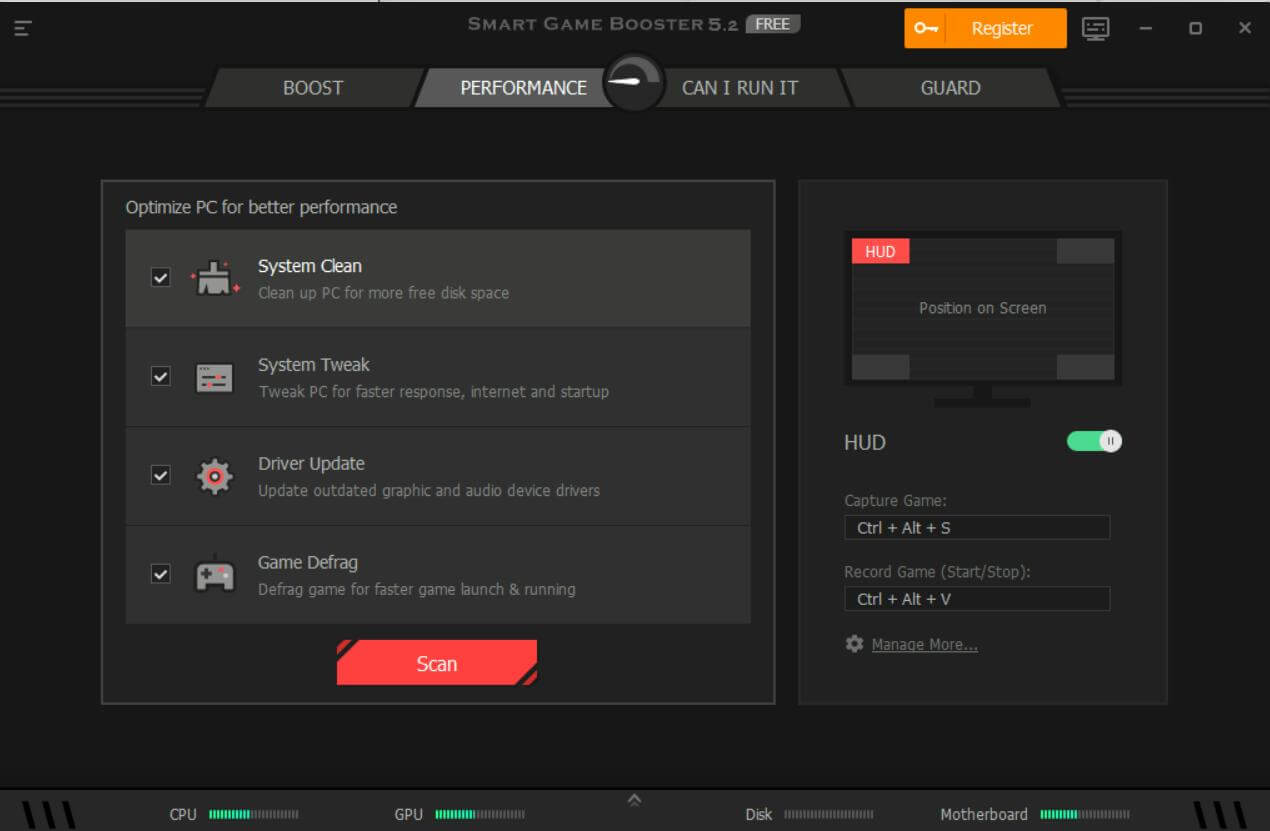 Ever encountered a PC crashing in between gameplay? If yes, it is likely that your PC is not optimized for gaming. But if you try to manually tweak or configure settings, you might end up making mistakes. You can trust Smart Game Booster with this task. You may wonder why? The game booster helps free up disk space, close unnecessary background processes, and even tweak internet settings for supreme gaming performance.
4. Update Drivers Automatically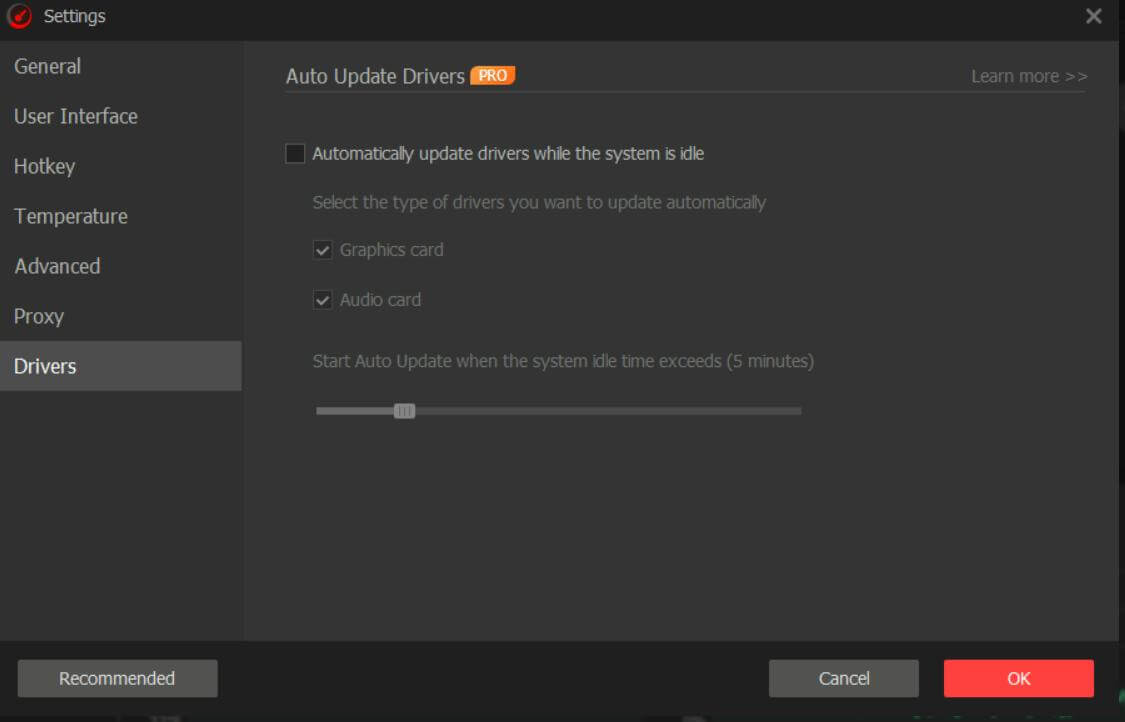 Smart Game Booster 5 has a driver updater feature that searches for outdated drivers and then updates them automatically. However, if you are in need of a full-fledged driver updater tool, you can choose from some of the great driver updaters mentioned in this post. Although useful, the driver updater tool is available only in the pro version. 
5. Tools For FPS Booster and Monitoring Hardware Temperature
FPS or frames per second hold a very important place in gaming. More frames per second imply a smoother gaming performance. Smart Game Booster helps you monitor FPS and even lets you increase it. On a personal front while playing Valorant we saw a rise of 15 FPS. And, it maintained a benchmark of 60 FPS.
Now, since we were enjoying longer gameplay, it helped maintain a temperature of 80-85° C which considering the specs was optimal. 
6. Inbuilt Game Recorder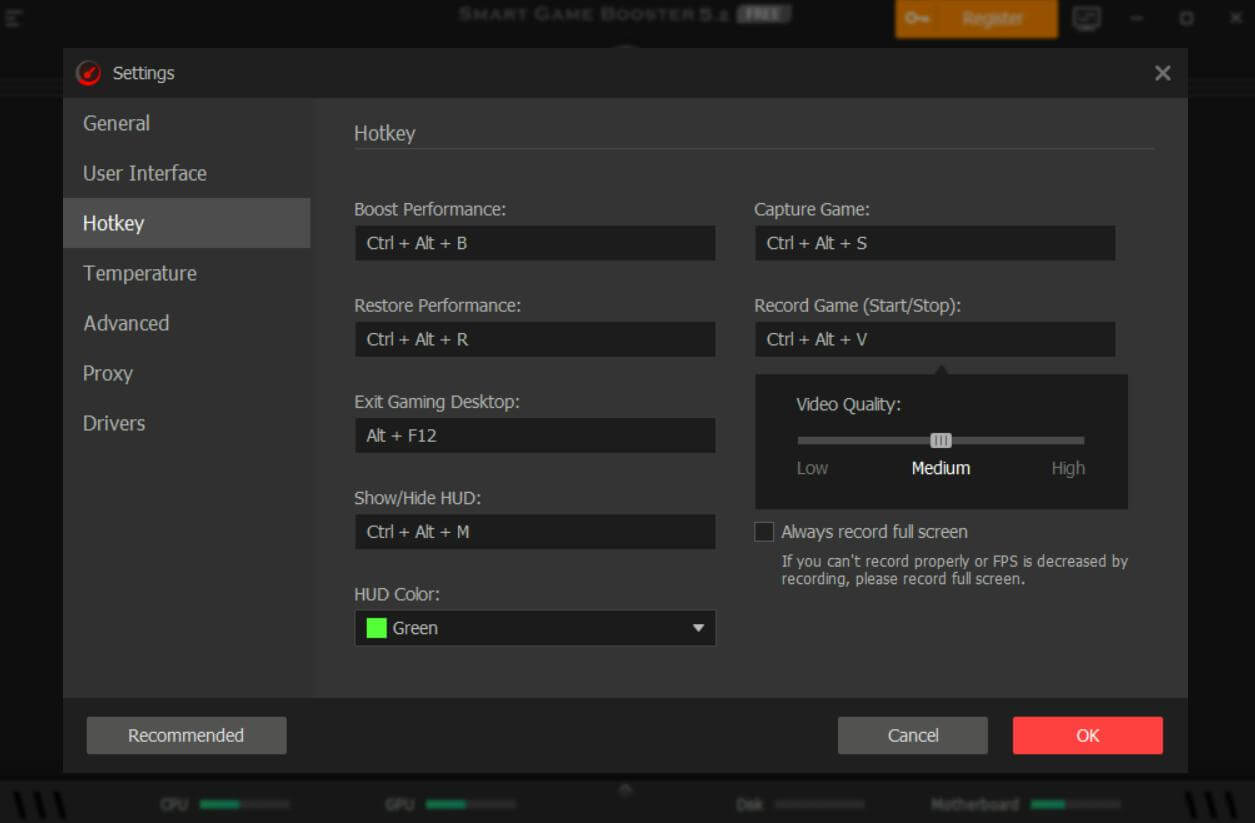 As we said Smart Game Booster is not just a game-boosting utility, it even packs in a game recorder as well. You can record games or capture screenshots by assigning hotkeys to begin your recording or capturing session. You can even select the region you want to record and your desired quality as well. 
7. Protect Your Account From Hackers
Smart Game Booster isn't just a game booster but it even packs in security features as well. It features a Firewall and Antivirus with the help of which you can protect your system. You can even protect your online trading traces as well. 
Ever since its release, numerous updates have been released for Smart Game Booster so as to fix bugs and improve its performance. What new has been introduced in Smart Game Booster 5.2 –
More games have been added to the database so as to better understand if the game you are searching can run on your PC. 

Support for overclocking has been added for newer AMD graphics cards. 

Enable Windows Game Mode setting has been introduced

Change HUD text color.
While the tool automatically notifies you as soon as an update is available, you can manually fetch an update by following the steps mentioned below – 
1. Click on the three horizontal lines from the left-hand side of the interface. 
2. Click on Check for Updates.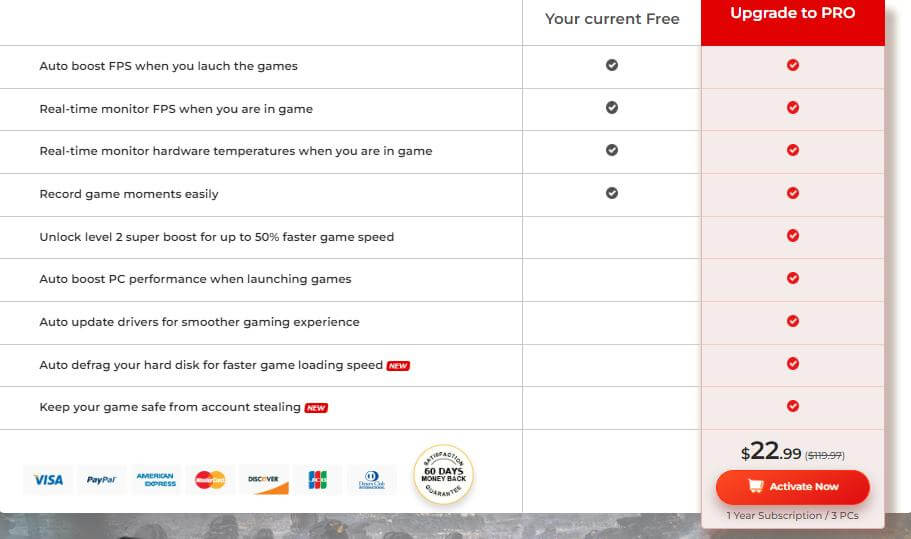 You can get most features of this game booster in its free version itself. Though there are several great features that Smart Game Booster PRO offers as you can see from the screenshot above. 
With the pro variant, you can increase the game speed by 50%, automatically update drivers, and defrag hard disks to enjoy better game loading speed.
Smart Game Booster PRO is available in two variants – for 1 PC and for 3 PCs. We have broken down the pricing in the form of the table mentioned below – 
| | |
| --- | --- |
| 1 PC | 3 PCs |
| Yearly subscription of $17.99 (55% off at the time of writing this post) | Yearly subscription of $22.99 (81% off at the time of writing this post) |
To bring things into perspective – The PC we used has an Intel(R) Core(™) i3 – 101110U CPU and Intel(R) UHD Graphics. 
Considering that the PC we tested games on was not very suitable for gaming and overclocking, we saw a 1% increase in gaming performance. However, we did see a rise in FPS in many instances. And, even the CPU and GPU temperatures dropped. 
In case you are stuck with any of the functions of Smart Game Booster, there are multiple ways in which you can seek the assistance of customer support. 
Right from the interface, you can click on Technical Support. After this, you will reach the Contact Us page. Here you can find answers to most of your queries, and retrieve lost/ forgotten codes. Have a very specific issue? You can mail your queries to smgb@itopvpn.com.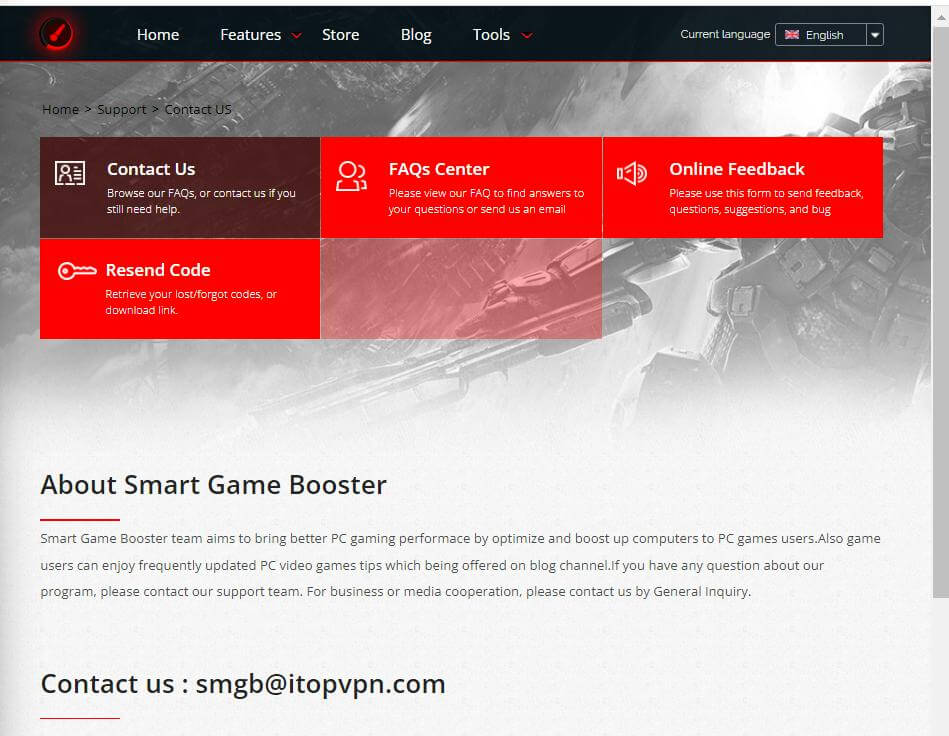 How To Use Smart Game Booster?
1. Download Smart Game Booster and run the installation file. 
2. Select a game during which you want your PC's performance to boost. You can even click on the + button to add a game from a local hard disk on your computer or the web.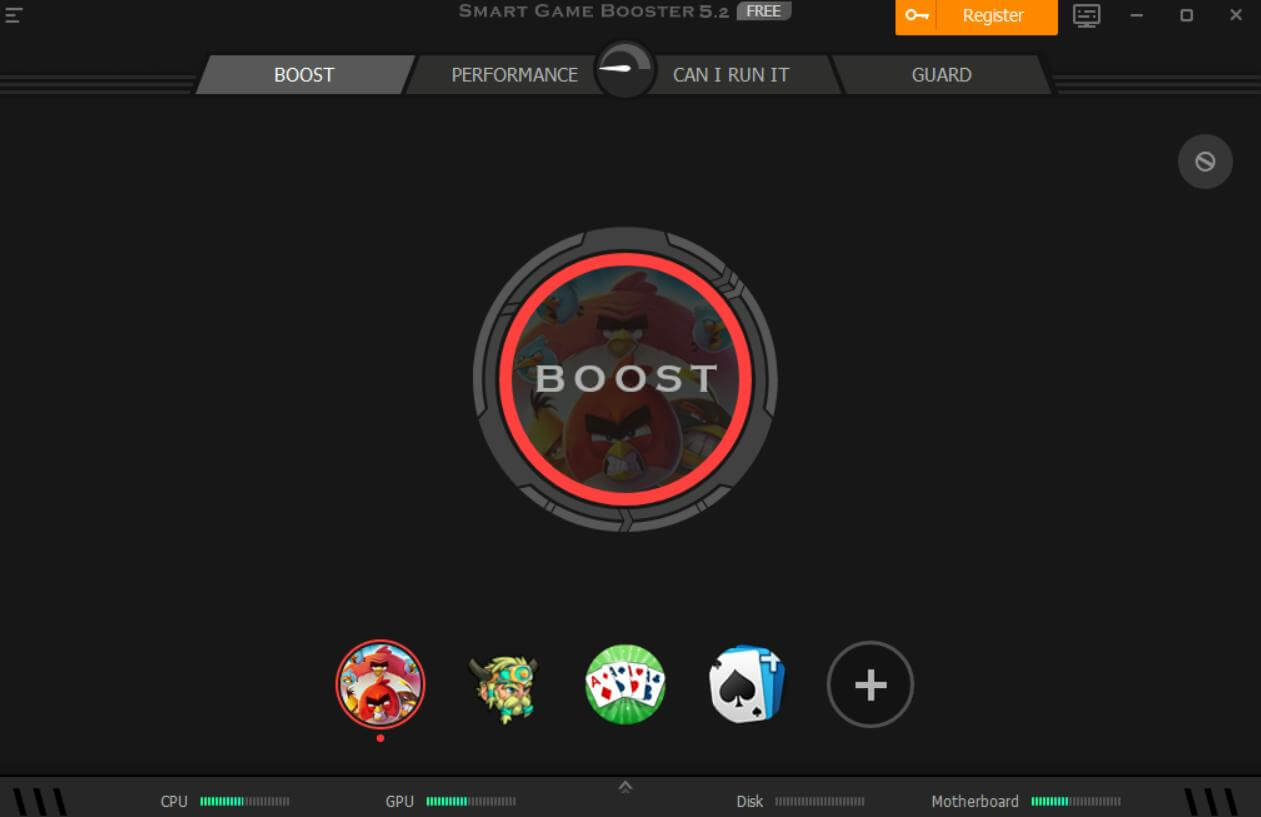 3. Click on the Boost button in the center. 
4. You can even head to the Performance tab and scan if there are any issues that are coming in the way of your game.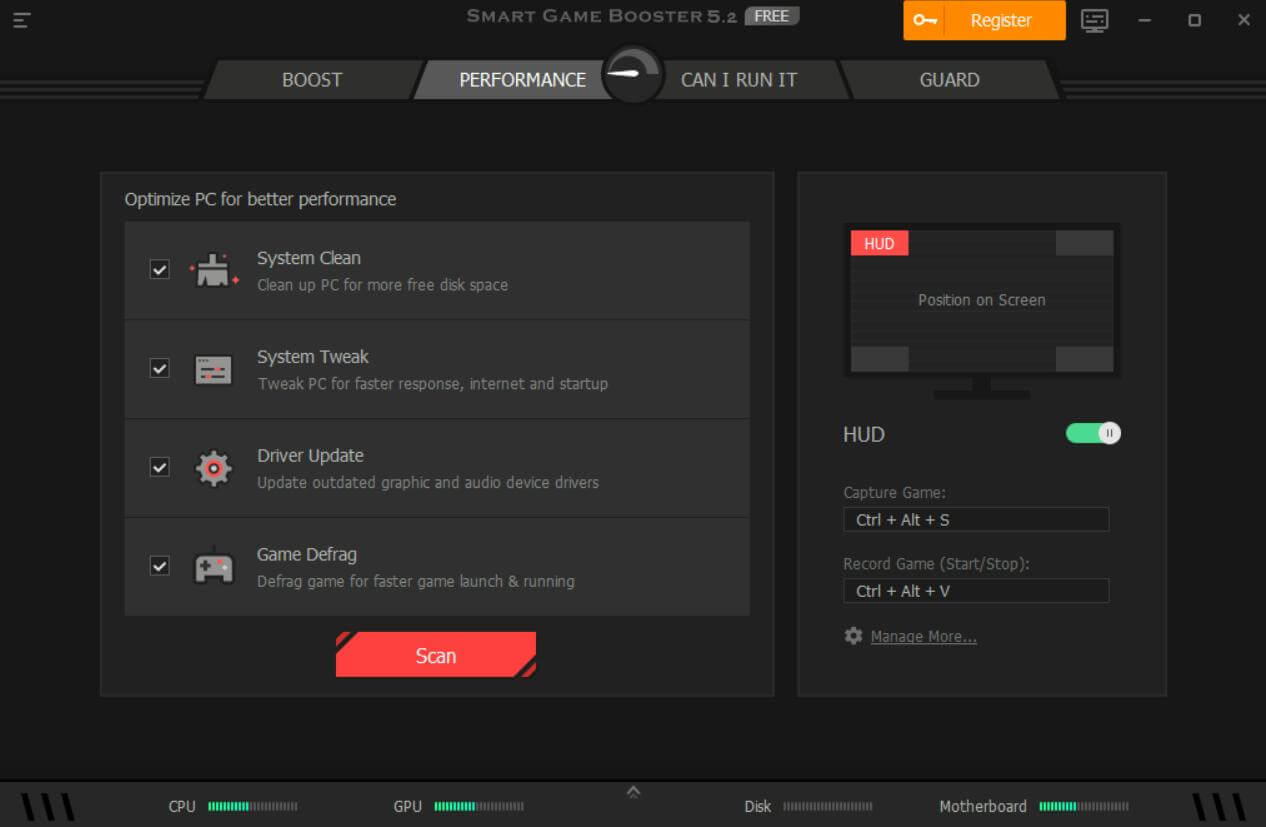 5. Next, you can click on the Can I Run It tab. Here you can search for the game that you wish to play on your PC. Smart Game Booster will tell you if you can run the game properly with your computer specs.  
Wrapping Up
If you are into  gaming and don't have a PC or laptop with specs that support or have a machine with humble specs, a tool like Smart Game Booster can be a great utility. Do try it out and share your experience in the comments section below. Also, let us know which is your favorite tool when it comes to PC optimization and game optimization. You can also find us on Facebook,  Pinterest, Twitter, and Flipboard.
Frequently Asked Questions
Q1. Is Smart Game Booster safe?
Smart Game Booster is a safe software that helps you optimize your computer resources so that you can enjoy distraction-free gameplay. 
Q2. Does Smart game Booster have virus?
On installing the tool and making it pass through the Antivirus tool, it didn't come across as a virus. The pro version of Smart Game Booster comes with an Antivirus and Firewall. 
Q3. Is Smart Game Booster 5 free?
For the most part, yes, Smart Game Booster 5 is free. But, if you want to get hands-on more advanced features such as driver updation, improving gaming speed by 50%, and many others, you can opt for a premium variant. 
Q4. Does Smart Game Booster increase FPS?
Yes, Smart Game Booster helps to boost FPS by killing any unnecessary background services and processes. In most cases, you should be able to see gameplay of 60 FPS or higher. 
Q5. How do I register my smart game booster?
From the top right-hand side, click on the Register button. Choose a plan for 1 PC or 3 PC and click on the Activate Now button. On the next page, enter your credentials and click on Continue.