Recoverit data recovery software is a one-stop solution to get your deleted or accidentally lost data back safely. Hardware formatting, malware attack, infected system, corrupt storage or data damage, whatever be the reason for data loss, one can rely on Recoverit Free Data Recovery software for an overall solution
Introduction of Recoverit Recovery Tool
A smart and intelligent data recovery software on its own, Recoverit free recovery software along with its advanced version is capable of recovering more than 1000 types and formats of data. This data recovery is possible from various locations like Windows or Mac, emptied Recycle Bin, external devices, crashed computer, external hard drive, USB, etc.
We know that our lives are pretty much dependent on data entries on various devices where essential and private information are also present. This is why any kind of data loss could create a mess. To keep yourself distant from the situation, Recoverit data recovery software plays a crucial role by not just recovering data like images, files, videos, documents, presentations, emails, etc. but also bring them out in an organized manner.
Wondershare Recoverit Review: A Brief Overview
It must be noted that Recoverit Free data recovery software can recover 100MB of files for free along with recovery of all types of data from any storage device while showing the preview of each of them. To enjoy the features above the aforementioned free service, you need to upgrade the plan.
When it comes to the overall features of Recoverit data recovery software, it lets you select the type of file you want to recover, allowing you to choose the scan type: Quick scan or Deep scan. Moreover, it enables you to preview the files before bringing them back to the computer. Simple and easy as it sounds!
Recovering data since 2003, Recoverit is compatible with Windows 10/8/7/Vista/XP as well as macOS Catalina, Mojave, High Sierra, and Sierra.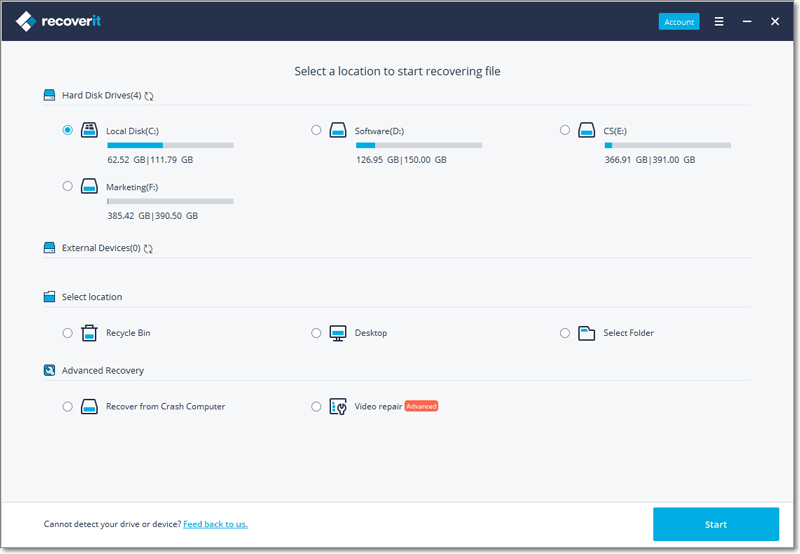 Recoverit goes through a detailed scanning by itself, and yes, it may take a few minutes for the same. If the file is pretty extensive, then it could be a few hours for scanning and recovery. As the scanning is continued, you can apply filters in between using 'File Path' or 'File Type'. It will help you with locating various file extensions like JPG, MP3, MP4, XLSX, DOCX, etc. As the file is located, you can stop or pause the process of scanning and move ahead with the recovery.
Before you could finally recover, the software will also let you preview the type of file so that you can bring out the same one you are seeking. Once you are satisfied with the file, just click Recover and you will get your recovered data. Isn't that simple and satisfying? We believe it is and so you can go ahead with Recoverit recovery software for sure.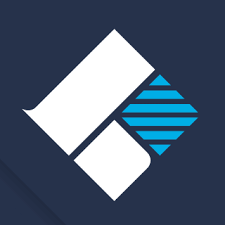 Download Here
★★★ Best Recoverit Data Recovery: Review For The Data Recovery Software by WonderShare ★★★
Starts from
$
59.95
per year
Advanced Partition Recovery
Detailed Sector-Wide Scanning
Filters For Accurate Results
Recovers data from any storage device
Scan to Recover Any Type of File
Scans External Drives & Cards
Data Recovery & Protection
Guaranteed Recovery Features
Rescue For All Data Loss Situations
Pros:
Simple and navigable interface.
Quick and Deep scanning modes
Unlimited data recovery
A smart file filtration system
Saves and resumes scan
Recover file in midst of scan
Fastest recovery speed
Preview before recovery
Supports a wide range of file systems.
Cons:
Cost is high when compared to others.
Glitches in preview and recovery
Top 5 Competitor of Recoverit Data Recovery Software
Provider
$ Per Year
Top Features
Factors used in the rating of Recoverit Free Data Recovery Software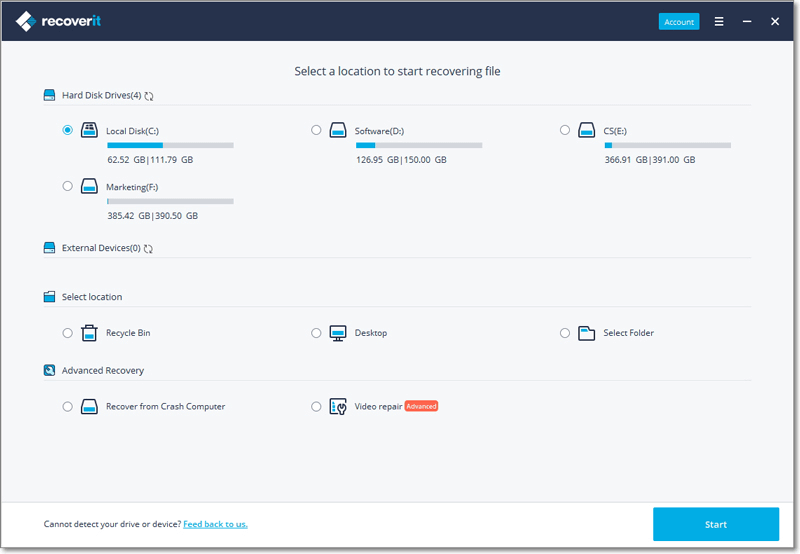 The interface is probably the most important place to decide how the software overall is. You may say that the first impression of Recoverit is stunning as it provides straightforward options for selecting the drive from where you can easily find your files. Moreover, underlying color themes and neat texts are something you can admire.
All you have to do is select the drive; for example, 'Local Disk (C:)' and click Start for the recovery process to begin. Even on the forthcoming window, you can choose the folder where you want the data to be recovered. As the scanning finishes, preview the data and get it back in the selected folder.
Some of the essential features of Recoverit software you may want to know are:
1. Free Data Recovery
Recovering data up to 100MB is free here! Along with this, one can preview the files as well as recover any kind of data. For data above 100MB, you need to upgrade the software to the next level.
2. Supports a Large Number of Files
In case of Documents (Doc/XLS/PPT/HTM/etc.), Photos (JPG, CRW, ORF, RAF, PSD, RAW, etc.), Video (AVI, MOV, MP4, WMV, ASF, etc.), Audio (MP3, M4A, WMA, AIF, etc.), Messages, emails, and ZIP archive are some of the formats you can quickly recover.
3. Simplest Recovery Process
It seems like you do not need to place your heads into anything as Recoverit is pretty much automatic in its work, finally showing up with accurate results.
4. Advanced Video Recovery
This option is highlighted on the interface at the bottom-left corner. Click on it and launch it. This will merge video fragments, and scanning may take a little time. Now you can preview the lost video file and finally recover the missing video.
5. Data Recovery from Various Media
Data is recovered not only through the internal drives but also external hard drive, USB flash drive, SD card, recycle bin, desktop, selected folders, or partitions.
5. Preview Files before Recovering
The software makes sure that you can download the right file by giving you a preview option.
6. Repair Corrupted Videos
An additional video correction option is present in the software called 'Video Repair'. All you need to do is upload the video, let the software remove any kind of corruption, and save the video.
7. Crash Recovery
Systems can crash anytime, and you cannot blame anyone. Recoverit Free Data Recovery software helps in recovering all the data from crashed computers by connecting the device to another working computer, a USB flash drive, and the software.
How Does Recoverit Works?
It is an easy-to-use data recovery software from Wondershare. Here we will tell you how to recover deleted data from your computer using Recoverit.
1. Launch Recoverit and grant permission to access system files.
2. Select the drive or device you want to scan for deleted files.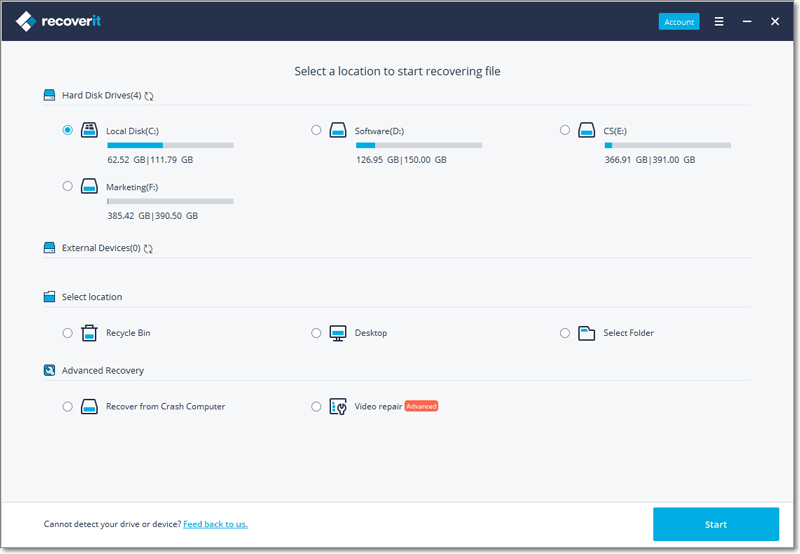 3. Click on Start to initiate the scanning process.
4. Now the scan will detect the deleted files and this process will take a potentially long time.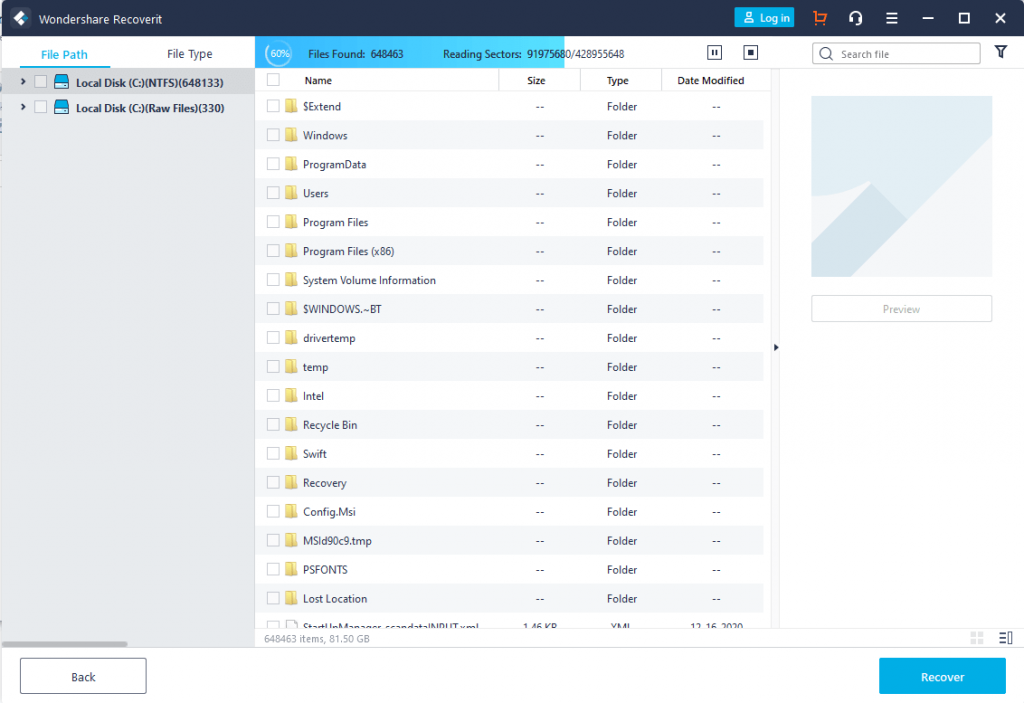 5. Once the scan is completed, you can select the files you want to recover by marking them.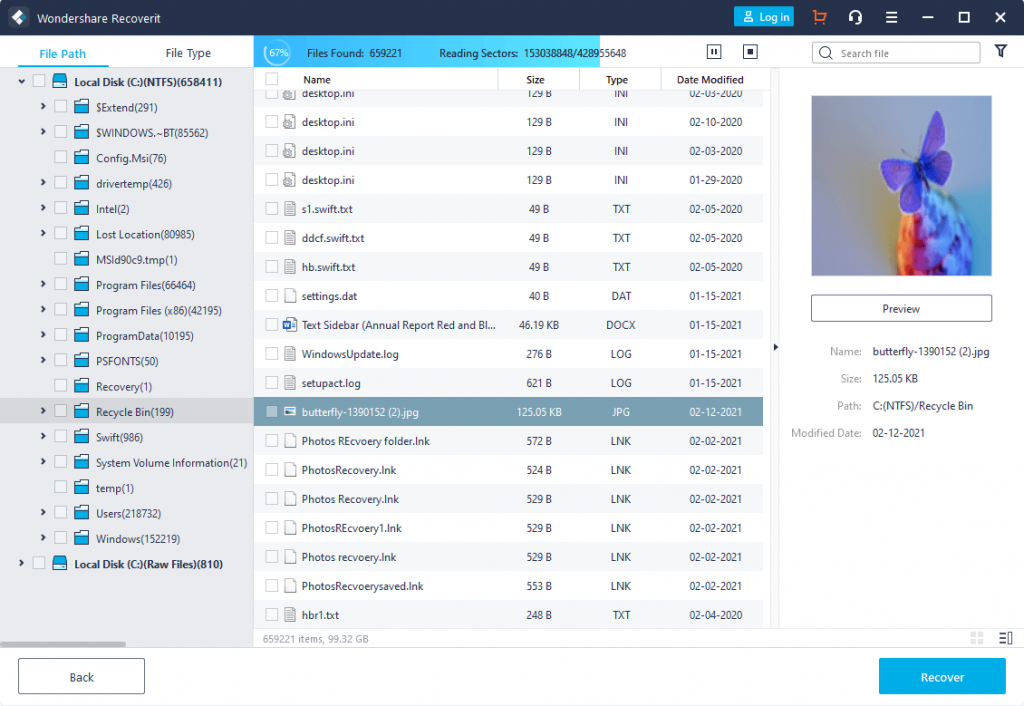 6. The option to preview the files is very helpful to confirm the correct file to be recovered.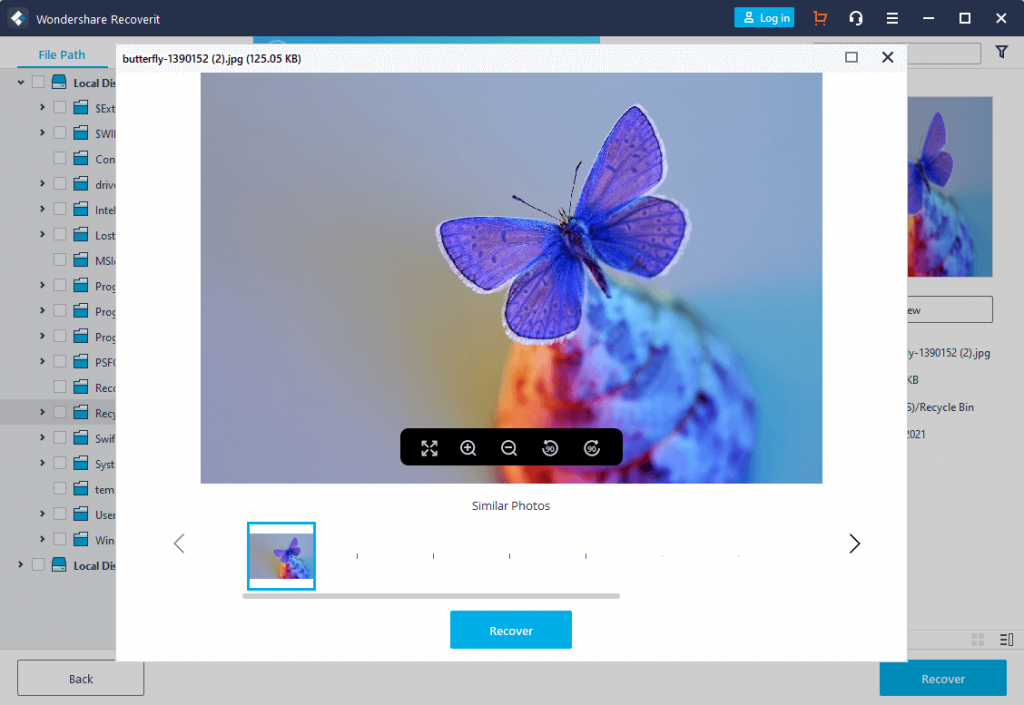 7. Once marked, click on the Recover button and save it to a different location than its previous location to be on the safe side.
This is how you can easily recover the deleted files from your computer using Recoverit.
Every tool must remain updated with new updates that can keep up with the system's performance. You can rely on Recoverit for automatic updates, and it can remove the glitches and bugs hampering the performance. You do not need to install the updates manually as updates are installed by themselves. And so you are good to go!
Recoverit (Essential)

Restore 1000+ file formats from various devices, deep scan, file preview, free remote technical service, supports 1 PC

Recoverit (Standard)

Restore 1000+ file formats from various devices, deep scan, file preview, free remote technical service, create bootable disk, recover data from crashed PC, solve blue screen of death, supports 1 PC

Recoverit (Advanced)

Restore 1000+ file formats from various devices, deep scan, file preview, free remote technical service, create bootable disk, recover data from crashed PC, solve blue screen of death, advanced video recovery, repair corrupt videos, scan video fragments
Starting with the Free plan, you can quickly recover 100 MB of data with a preview of all the files and all kinds of data. The next plan leads to $59.95 which allows unlimited data, the Standard version ($69.95) allows you to boot with bootable media to recover data, and finally, the Advanced plan($79.95) involves all the features along with Advanced video recovery and corrupted video repair function.
One thing is sure that you can recover all kinds of data from various storage devices along with previews of all documents starting from free to advanced versions.
Thankfully, you can try the product after purchasing it, and if you are not much satisfied with the same, there is a 7-day money-back guarantee that keeps you safe on the financial side.
Who doesn't like speedy software for their system? And especially, when it's about recovering the lost data, speed plays a vital role in the system as well as your calm mind. Thanks to Recoverit for being so speedy in its scanning process that we get the results on time and even accurately. Even if you locate your file during the scanning process, you do not need to wait for it to finish. Instead, locate your file and download it back. You can call Recoverit efficient software for giving you a timely recovery.

The reason we have given good marks to customer support is because of live chat support, contacting the expert, mails as well as a knowledge base.
Live chat support team is ready to assist with your questions and queries 24*7 to help you. If you wish to call and speak directly, the website comes with a telephone number of global offices based in China, Japan, and Canada. Apart from that, you can ask for any technical support by mailing at support@wondershare.com.
You can even look for Frequently Asked Questions so that you can solve the problem quickly. You never know that answers to your questions may lie beneath the surface! They have an entire page filled with knowledge-based articles and helpful video tutorials for the users. Go to the Recoverit Help page from here.
Do you know any recommendations that can improve the software? Fill up the form by entering a name, email, country, telephone number, subject and even write down the description. You can also reach the customer support center by clicking here.
Frequently Asked Questions-
Q1. Is Recoverit Data Recovery free?
No, Recoverit Data Recovery software comes with different plans to purchase for your device. It is available as a one-year plan with different features.
Q2. Is Wondershare Recoverit safe?
Yes, it is safe to use Wondershare Recoverit on your computer. It is meant to be one of the best data recovery software for Windows. It is meant to perform the function of recovering the deleted files from your computer.
Q3. How does 'Quick Scan' differ from 'Deep Scan'?
If you are looking for files that have been deleted recently and then a Quick scan will be helpful. Running a deep scan is advisable for large files or in the case of system crashes, hard drive failures, etc.
The Final Verdict
We believe that Recoverit Free data recovery software lands as one of the best recovery software considering cool interface, interactive filters, destination folder, and even the speedy recovery of your files, documents, and images or videos. Moreover, its Advanced version includes specially designed tools for video recovery, making it distinct.