HEIC Photo Viewer
HEIC Photo Viewer Review – A Hassle-Free Way To Open HEIC Photos On Your Windows PC
As an iPhone user, you might have noticed that the photos you take with your iPhone are saved in HEIC (High-Efficiency Image Container) format by default. While this format is more efficient and produces higher quality images than other popular formats, it can be a challenge to view these photos on non-Apple devices. Suppose you've transferred all the images to a Windows PC, which natively doesn't support HEIC format. Then, how would you view them or make necessary changes? The catch here is you can use a dedicated HEIC Photo Viewer tool that can help you view and manipulate HEIC images in a hassle-free manner.  
Since 2017, Apple devices with iOS 11 and above have started using HEIC file format for saving images. If you're not aware, HEIC stands for High-Efficiency Image Coding) and the format is lighter as compared to JPEGs and other popular image file formats and still offer great quality. The only downside with the file format is the compatibility issues. This means, you cannot access them on any other non-Apple devices. When trying to import a HEIC image into Windows default Photo Viewer, you will not be able to view it as it doesn't natively support the file format. But if you really want to access the images, you will first have to convert the HEIC image to JPG or the formats compatible with Windows PC. But, what if we tell you that you don't have to go through the conversion process and still access your favorite HEIC Photos on Windows?  
Introducing HEIC Photo Viewer
As the name suggests, HEIC Photo Viewer is a dedicated HEIC file format image viewer software designed by Tweaking Technologies. It is a user-friendly tool that can help you open, view and perform basic editing on HEIC photos on your Windows PC. 
Once you have installed the application, there are tons of things that you can do with your HEIC images. You can open multiple images; navigate, rotate, flip, copy, and zoom in and out of images & more. We have discussed all these features in detail in the Features section. 
Why Use HEIC Photo Viewer?
There are several reasons why someone might use a HEIC photo viewer tool for Windows. For starters, a HEIC photo viewer eliminates all the compatibility issues and lets you view HEIC images with all the Windows media viewing tools.
Secondly, having a reliable HEIC photo viewer tool preserves the original quality of the file format even while viewing or editing thosethe images on your Windows PC. 
Easy to use interface.

Opens HEIC images without compromising on quality. 

Copy the image as an image and as a path.

Carry out tasks like zooming in and out, rotating clockwise and counterclockwise, flipping, etc. 

Delete unwanted images right from within the interface. 
For batch conversion of images from HEIC format to JPG and others, you will have to install another application. 
System Requirements
Current Version:

1.0.11.0

Windows OS Compatibility –

Windows 10 version 14393 and higher

Memory

– 1 GB

Mouse and Keyboard –

Integrated

Architecture –

x86, x64

File Size – 20.7 MB
How To Use HEIC Photo Viewer On Windows 11/10?
1. Download, run, and install HEIC Photo Viewer on your Windows 10,11 PC from the Microsoft Store. 
2. When the HEIC picture viewer opens, head towards the location where you have saved or imported HEIC files. 
3. Select the ones that you want to view and then drag and drop them into the interface. 
4. Use one of the buttons shown in the screenshot below to navigate or perform other tasks. We have discussed each of these buttons in the interface and features section.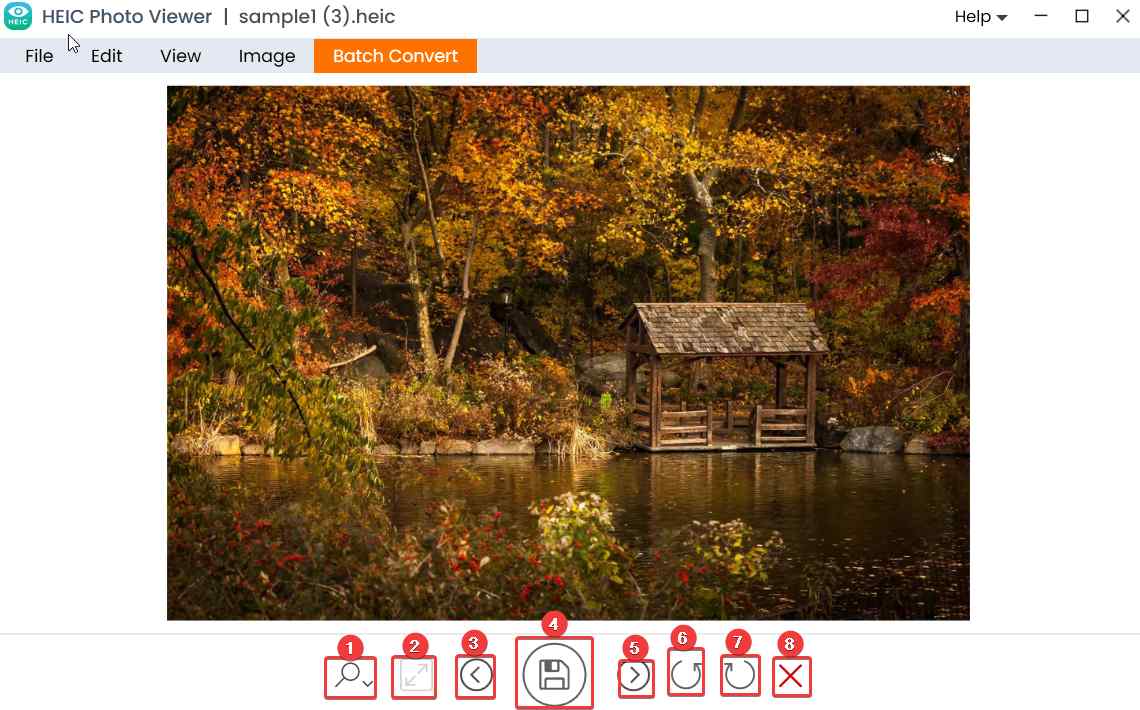 5. To save an image as JPG, click on the File menu, select Save As, and save it at your desired location.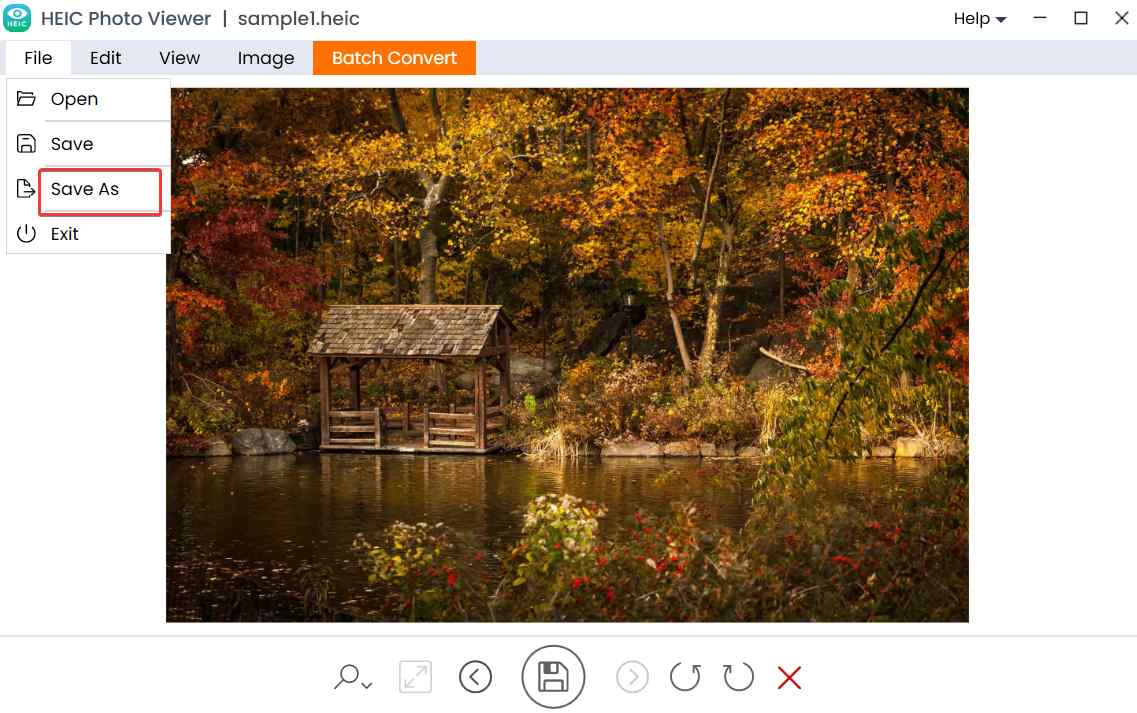 HEIC Photo Viewer has a simple user interface, to begin with. It looks like most photo viewers that we are familiar with. On the top, you have menus, namely File, Edit, View, Image, and Batch Convert. 
The File menu has options for opening and saving files, and closing the application. Next, the Edit menu offers options for copying an image as an image or path, or even deleting an image. The View menu has options for zooming into an image or zooming out of it, and you can also reset the image back to its original view. The Image menu provides options for flipping and rotating images. The Batch Convert button will direct you to install a converter that you can convert HEIC images and do loads of other things.
Now, comes the second and most interesting part of the interface. The center area displays the images you have selected. Just below the viewer, you can find all the options that we discussed in the menus. Through the screenshot below we have labeled and described what each of these buttons is meant to do. 
Zoom in and out

Fit to the screen (The button activates once you have zoomed in or out of the image)

Go back to the previous image

Save image

Go to the next image

Rotate Counterclockwise

Rotate Clockwise

Delete image
1. Drag and Drop Functionality To Add Images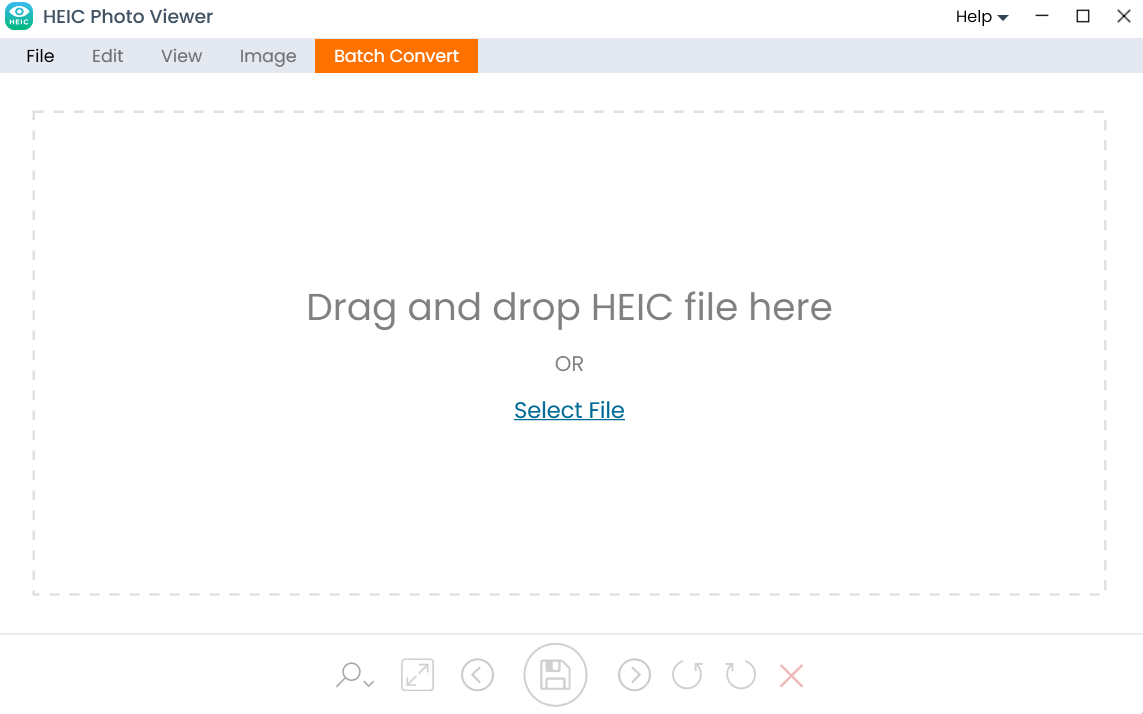 To view a file in HEIC Photo Viewer you have two options. You can either select files from a location on your computer's hard drive or a much easier way is to drag and drop files directly into the interface. 
You can also remove an image directly from the viewer by clicking on the X icon at the farthest bottom right of the interface,
2. Save HEIC Images As JPG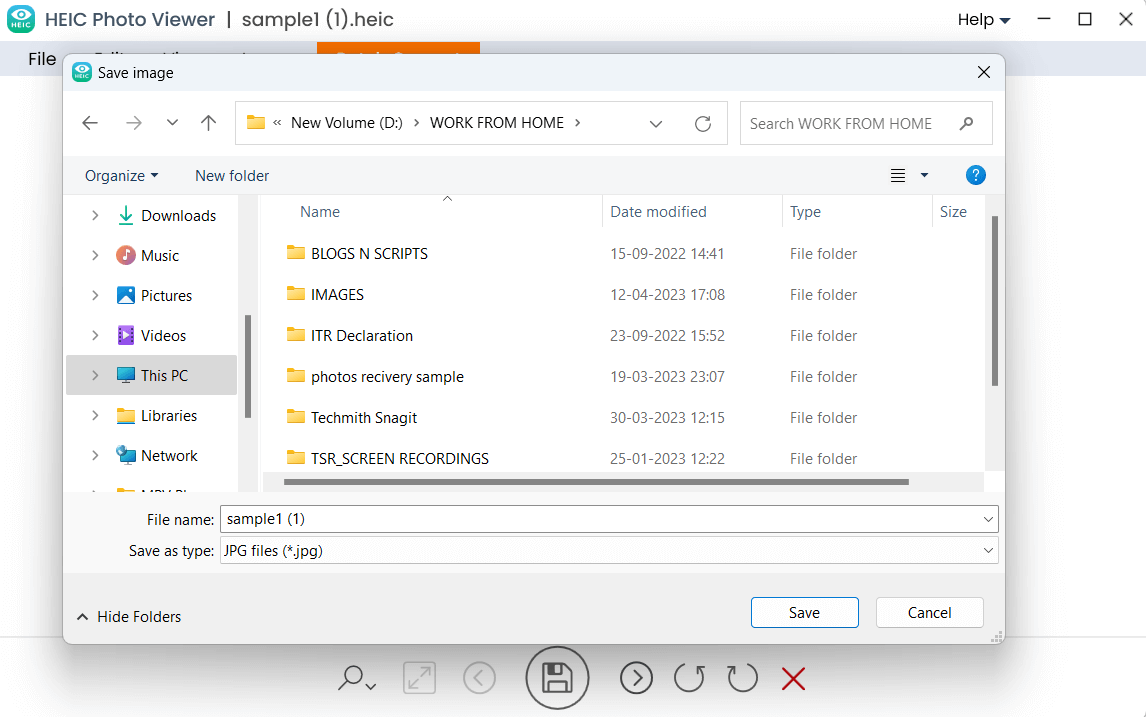 It could be that after you have viewed your HEIC image, you may want to make it compatible with your PC or Android smartphone for which you might want to convert it. For this, you needn't go elsewhere, with HEIC Photo Viewer, you can view HEIC images and save them as JPG.
3. Easily Rotate HEIC Images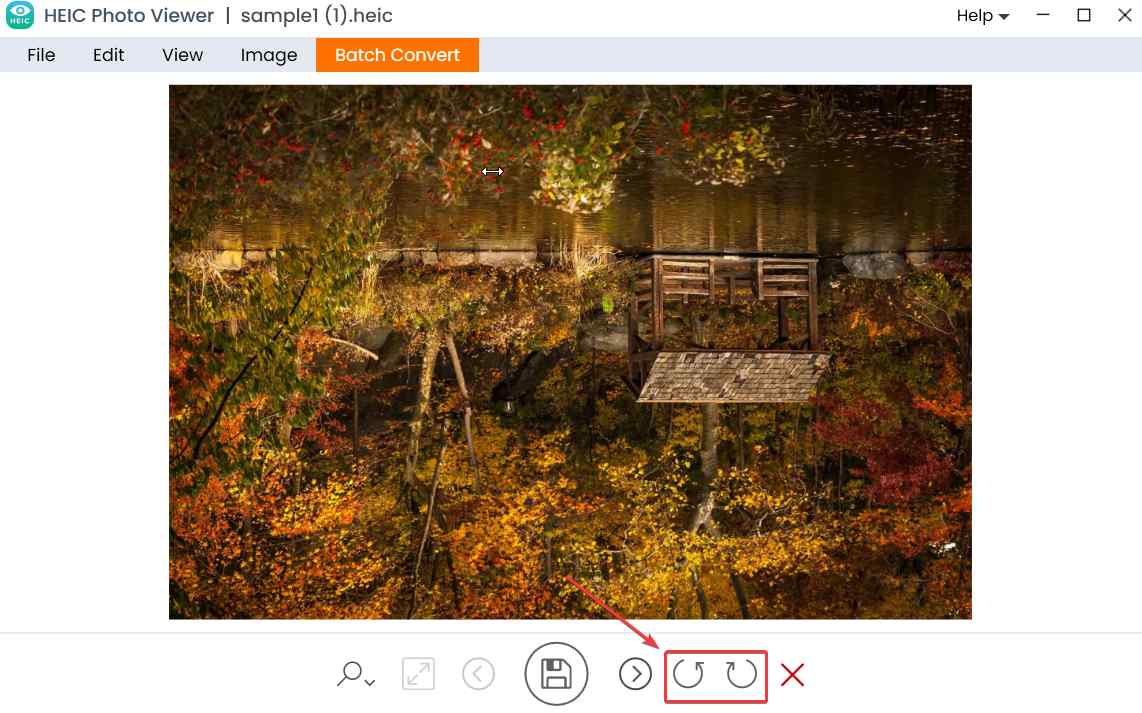 With HEIC Photo Viewer you can rotate your images both clockwise as well as counterclockwise. 
4. Zoom In and Out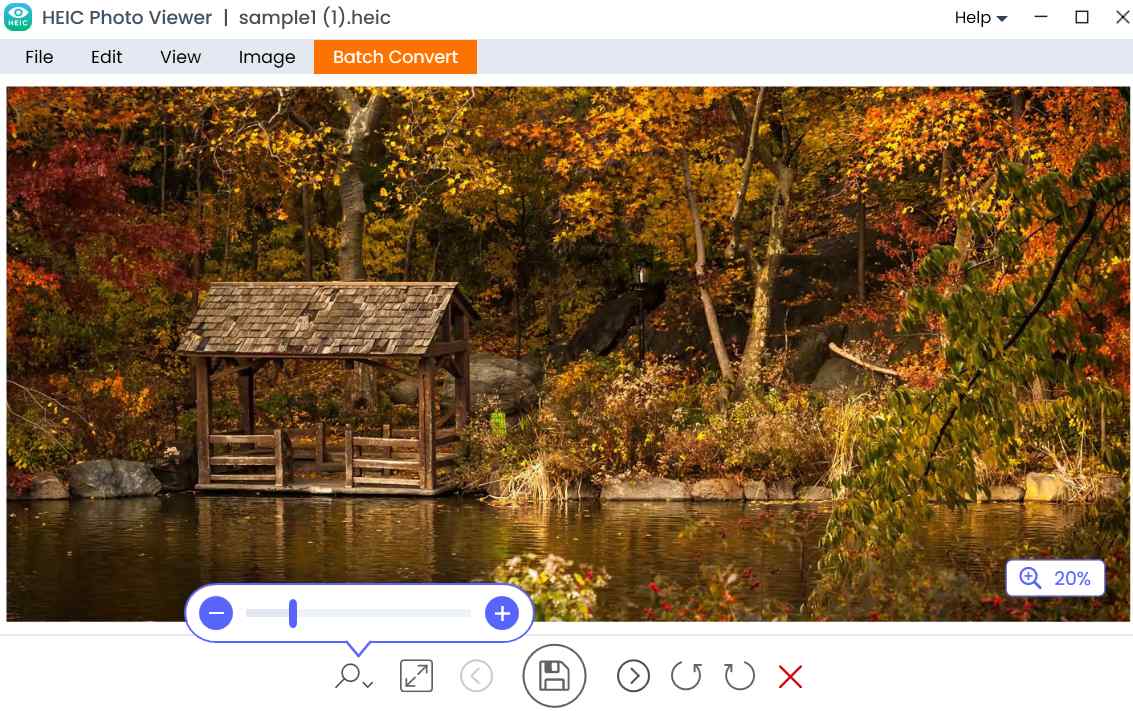 Not only rotate images, but you can also zoom in and out of images. This way you can zoom into the minute details of an image. For zooming in and out, you can either click on the dropdown next to the magnify icon and push the slider left or right. Or, you can use the mouse scroll.  
5. Flip HEIC Images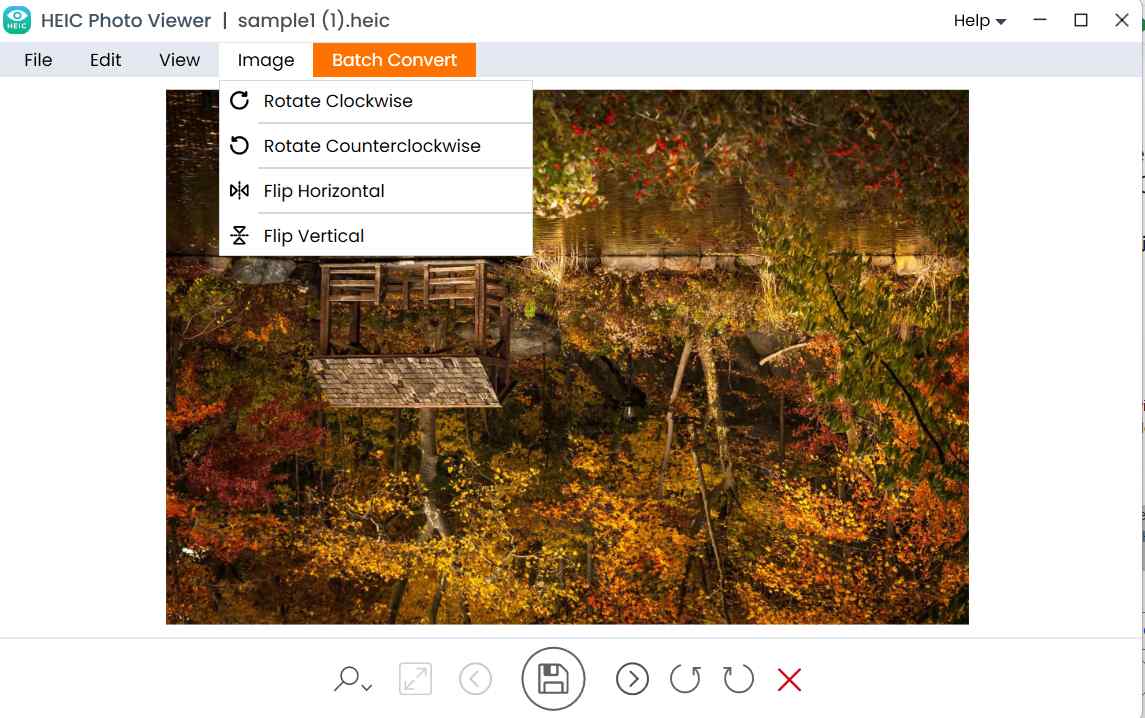 You can flip your HEIC images in multiple ways. You can flip them horizontally or vertically. 
6. Multiple Options To Copy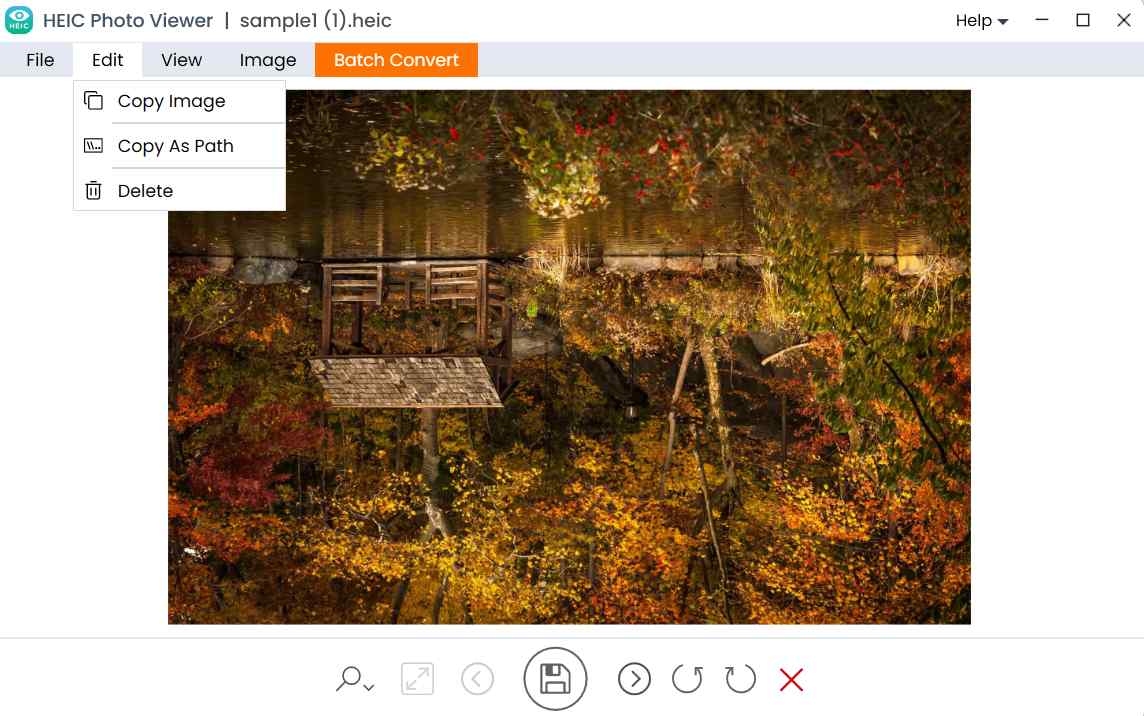 HEIC Photo Viewer offers you multiple ways in which you can copy your image. You can copy the image as a photo or you can even copy the image as a path. The latter option copies the path of the image which includes the drive and folder location. For e.g. D:\WORK FROM HOME\IMAGES\HEIC Images\sample1 (3).heic
Updates are regularly released in HEIC Photo Viewer. By the way of these updates, new features are released and it is ensured that bugs are fixed. You can fetch a new update by following the steps mentioned below –
1. Opening the Microsoft Store app on your PC. 
2. Click on Library from the left-hand pane.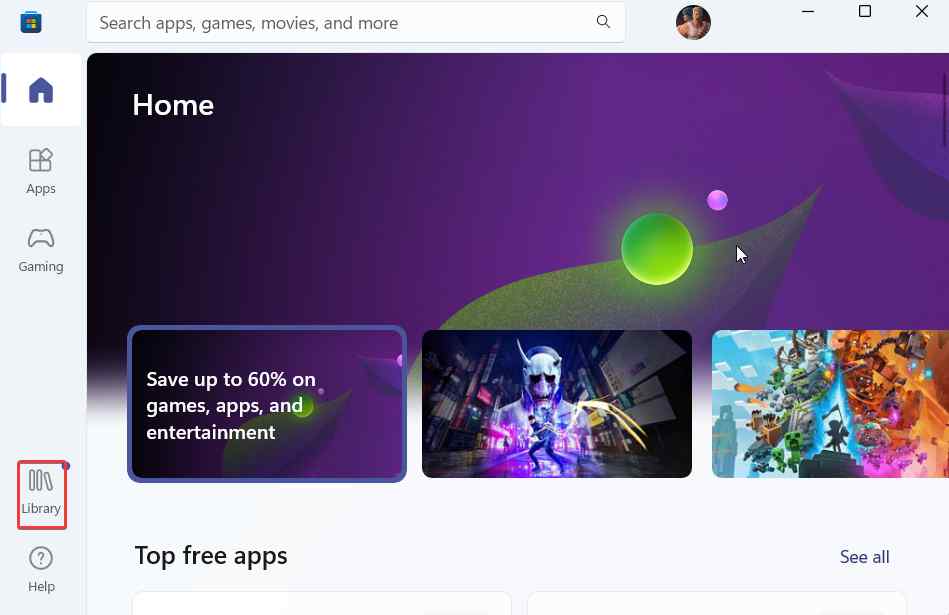 3. If there is an update available you will be able to see it under Updates & downloads where you can further click on the Update button and follow the on-screen steps to update the app.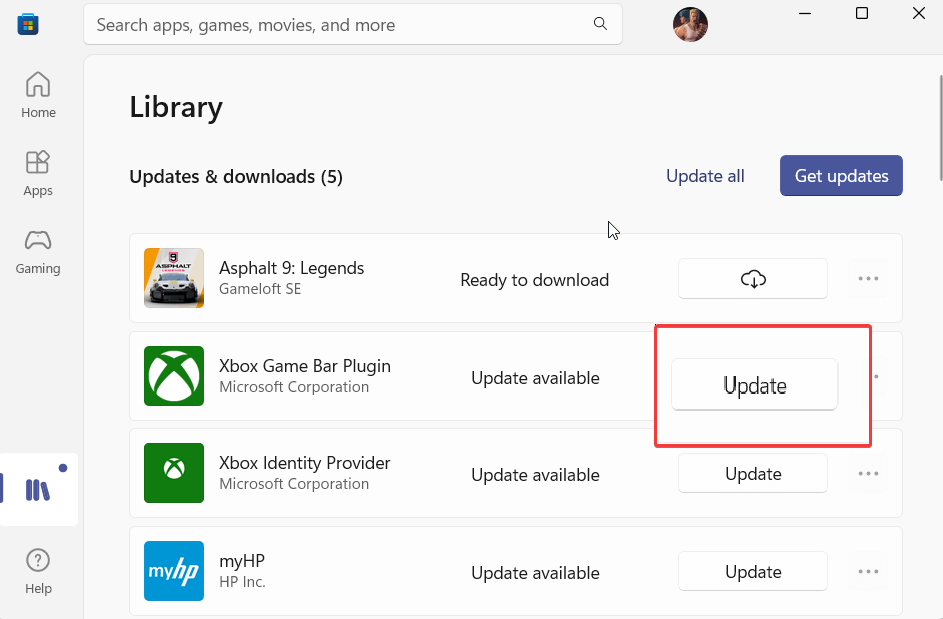 You can download this HEIC viewer for free from Microsoft Store and enjoy its features. 
In our testing of HEIC Photo Viewer, we didn't face any performance issues. Whether it comes to navigating several HEIC photos in one go or performing other tasks like rotating, flipping, deleting, zooming in and out, or others, every task was smooth.
At any point, if you are stuck with the functionality of HEIC Photo Viewer, you can email your issues to support@tweaking.in. The support staff will then review your query and reply back promptly. 
Does This HEIC Picture Viewer Stand Up To Your Expectations?
It's rather frustrating when you have spent time and effort clicking awesome images, only to find out you can't open them on Windows. How about having an image viewer that can let you access HEIC images without the need to convert them? Keeping that in mind, share with us your experience with HEIC Photo Viewer and what is it that you would like to improve to enhance its experience. For more such content, keep reading Top10PC. You can also find us on  Facebook, Flipboard, and Pinterest.
Frequently Asked Questions
What is HEIC image viewer?
HEIC image viewer, as the name suggests is a photo viewer that lets you open HEIC images captured by an iOS device on a Windows PC. It eliminates the need to first convert HEIC to JPEG or any supported format and directly opens it. 
How do I install the HEIC image extension in Windows 10?
You can head to the Microsoft Store and type HEIC image extension in the search bar and install one of the apps listed. 
What programs can open HEIC files?
HEIC Photo Viewer from Tweaking Technologies can help you open HEIC files and perform a variety of tasks such as rotating, flipping, zooming in and out, and many others.