Do you wish to watch your favorite movie with the full volume? But the PC already has the maximum level of volume turned on. Take help from one of the best sound boosters for the PC which uses the optimal volume of the computer. Improve the audio quality using one of the best volume boosters for PC from the list
Top Software Reviews
Rating
1.

Boom 3D

2.

Equalizer APO

3.

LetaSoft Sound Booster

4.

FxSound

5.

DeskFX Audio Enhancer Software

6.

Voice Meeter

7.

Audio Retoucher

8.

Fidelizer Audio Enhancer

9.

Bongiovi DPS

10.

Eartrumpet
What Is A Sound booster For PC?
If you are also having a hard time listening to the sound on your Windows PC, get one of the best volume boosters for PC. Windows PCs can be very upsetting when it comes to sound levels. But do you know it does not use the full volume even when we turn it to the maximum level? Therefore the use of software such as a volume booster comes in handy to give the extra boost to get the best out of the PC.
A sound booster is simply software that will enhance the sound of your device. Even though your computer shows that it is working at full volume, it is rarely doing so. To make the PC work in an optimal condition, it does not use the full system audio, hence we take external help. The usage of such a sound booster is to improve the sound quality and volume of your device. There are many good volume boosters available for PC. Here in this blog, we will find out all about them, along with the features.
How Does A Volume Booster Work?
Sound Booster for PC might sound like an impractical thing but let us tell you how it works. As it has a legitimate function to improve the volume on the computer. Volume boosters are software that will force the system to play the audio at a maximum level. The computer has a built-in sound that is higher than what is used. The sound booster application will directly communicate with the application playing the sound before it reaches the sound card's input.
Now, this process will help in increasing the volume for that application on your computer in the output. Upon using one of the best volume boosters for PC, you will instantly see the difference. As it will be able to play sounds in games, videos, music at a desired enhanced level.
List of Top 10 Best Free & Paid Volume Boosters for Windows in 2022
1. Boom 3D
Price – $39.99
Free Trial – 30 days
Compatibility – Windows 11, 10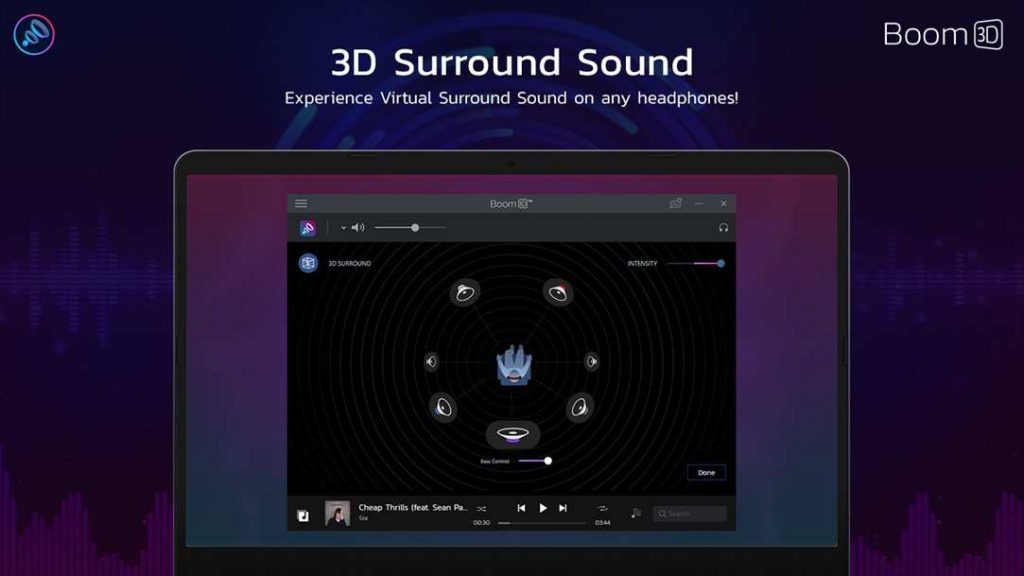 Boom 3D is one of the most popular volume boosters filled with lots of features. It can be used to redefine the quality of music you listen to and the videos you watch on your computer. It works wonderfully with the streaming services like Netflix, YouTube, Prime Video, and Hotstar. To enhance the volume of your speaker or the headphones, you can completely rely on Boom 3D. Be it creating a 3D sound for games or movies, it will liven up your experience with the audio enhancement. This comes with many equalizer presets for different tasks and genres of audio.
Not only this but Boom 3D can also be used as an amazing audio player which can play locally saved audio files and also create playlists. The virtual 3D surround technology will create a different world for you with the same computer. With such advanced features, it is one of the best sound boosters for PCs.
Pros:
3D Surround sound
Multiple Equalizer Presets
Turns into a proficient audio player
Free access to 20,000+ radio stations
Deep bass
30 days free trial
Cons:
Management of audio files in the interface could have been better
2. Equalizer APO
Price – Free
Latest Version – 1.2
Compatibility – Windows 11, 10, 8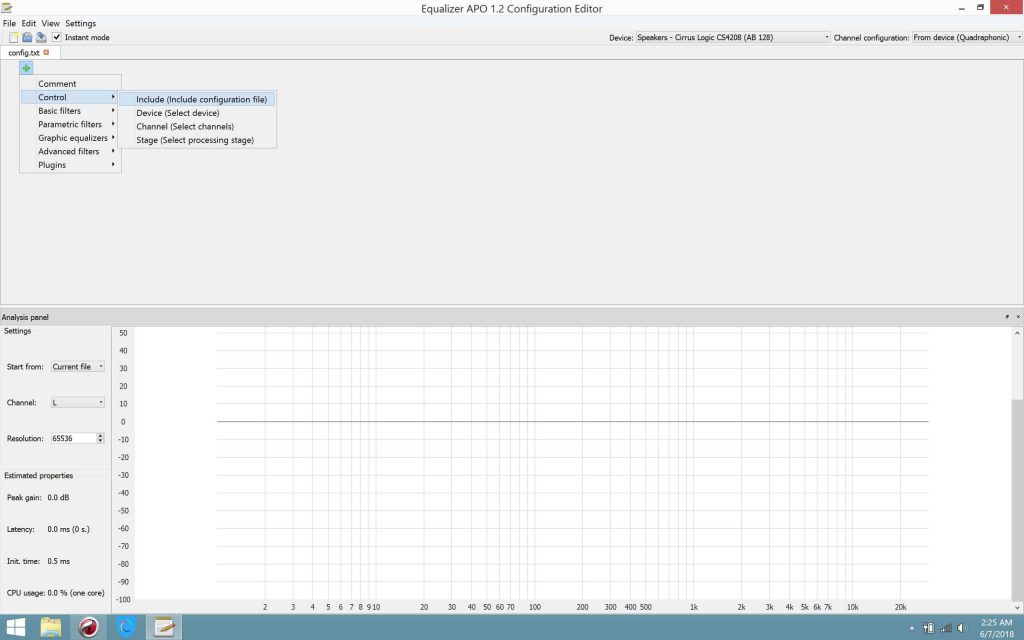 Equalizer APO is a free sound booster for Windows. It is a lightweight application that is low on CPU resources as well and can run significantly faster. It can be termed as the best audio enhancer Windows 10 for its 3D surround sound as it is available for free. You can easily create separate profiles over it for the use of headphones and speakers. This can also be switched quickly as you change the devices used with your computer.
This simultaneously works as the equalizer for your computer and can be used to customize. The limitation of the application is that it will only work on Audio Processing Objects (APO) If the audio using APIs such as ASIO or WASAPI are not available for this volume booster.
Pros:
3D Surround sound system
Customization in filters
Create different profiles
Low on system resources
Works on APO
Cons:
No Graphical User Interface
3. LetaSoft Sound Booster
Price – Starts at $19.95
Latest Version – 1.11.0
Free Trial – 14 days
Compatibility –Windows 11 / 10 / 8 / 7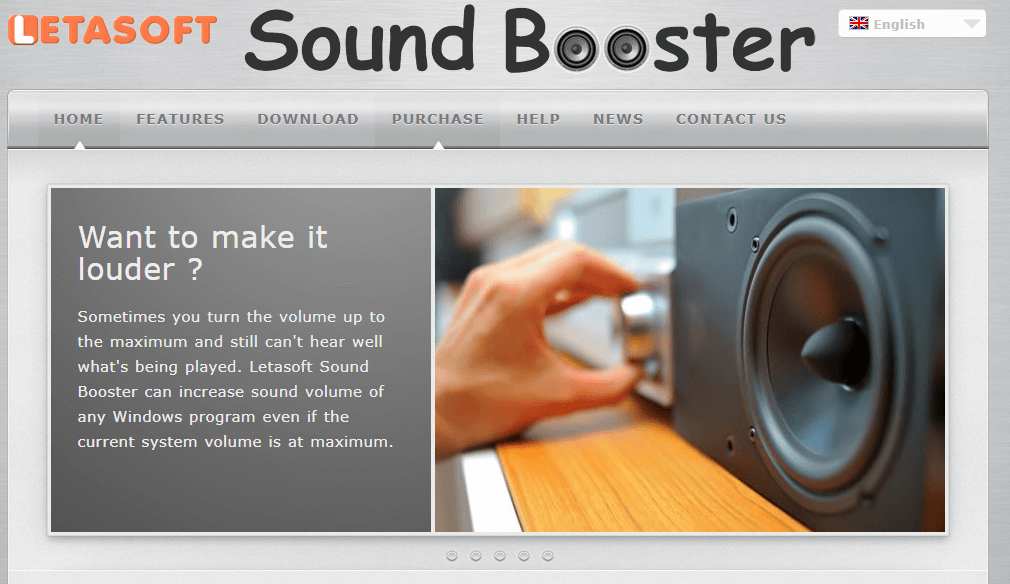 LetaSoft Sound Booster will help you get rid of the limitations of your system's sound card. This can easily maximize your volume before it reaches out by processing the audio at the desired level. This can be used as an extra sound amplifier for a PC to improve the audio quality on your Windows PC. LetaSoft Sound Booster can be termed as one of the best volume boosters for PC for its easy-to-use functionality. It also monitors the sound at all times and removes any distortion from the sound.
Two methods of sound boosting are used by this sound booster for PC. The sound of the system can be increased up to 500%  using it. This can easily be used on system applications and online browsers. It is also helpful for online communication such as Skype and gamers
Pros:
Simple to use
No Sound Distortion
Code injection and APO effects
Works with all applications
Use on multiple devices with the Pro version
Superboot feature
4. FxSound
Price – $1.25 per month
Latest Version – 1.1.16.0
Free Trial – Yes
Compatibility –Windows 10 version 0.0 or higher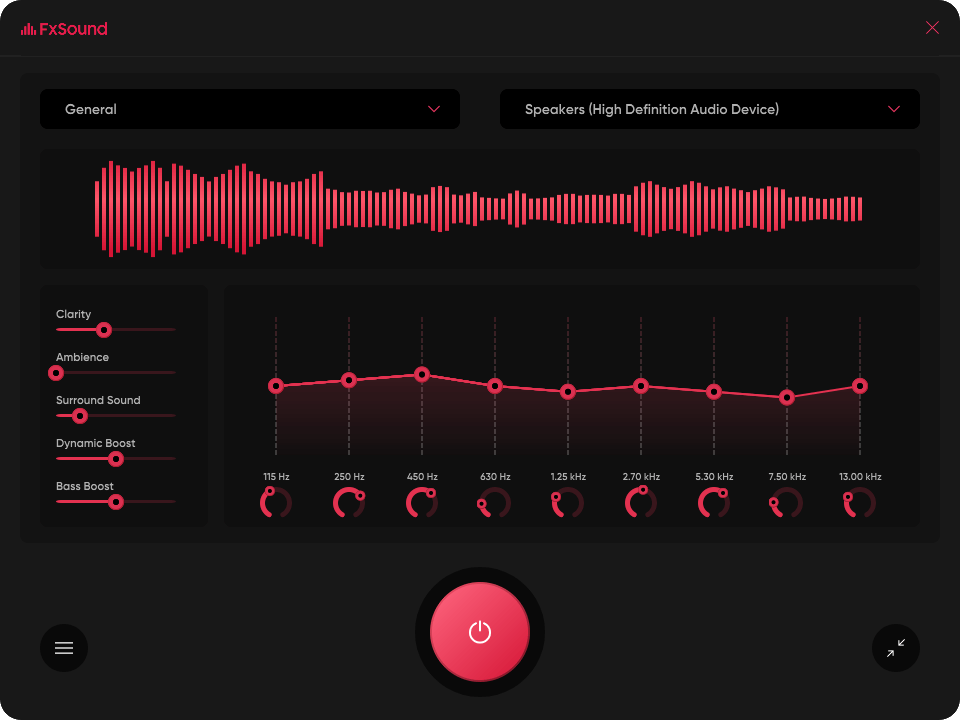 FxSound is another of the best sound boosters for PCs. It is great to be used with most of the Windows versions. The audio limits on your computer are now corrected with this sound enhancer for Windows 10. Be it listening to music or enjoying your favorite games, you can get lost in the world with this amazing volume booster for PC. The TV shows and movies are going to sound more effective as you can hear all the effects in improved quality.
This can easily boost your system sound and provide clarity to the audio. It is equipped with a visualizer which enhances your experience of listening to music. Various sound effects will let you switch between the bass levels. The pre-customized presets will help you in various computer activities like gaming and streaming videos. Moreover, it enables users to customize and save their own preset.
Pros:
Boosted sound quality.
Designed presets for various tasks.
Customize and save presets.
Download on multiple devices.
Multiple sound effects.
20 band Equalizer
5. DeskFX Audio Enhancer Software
Price – $19.99
Latest Version – 3.14
Free Trial – Free for home users
Compatibility – Windows 11,10, 8, 7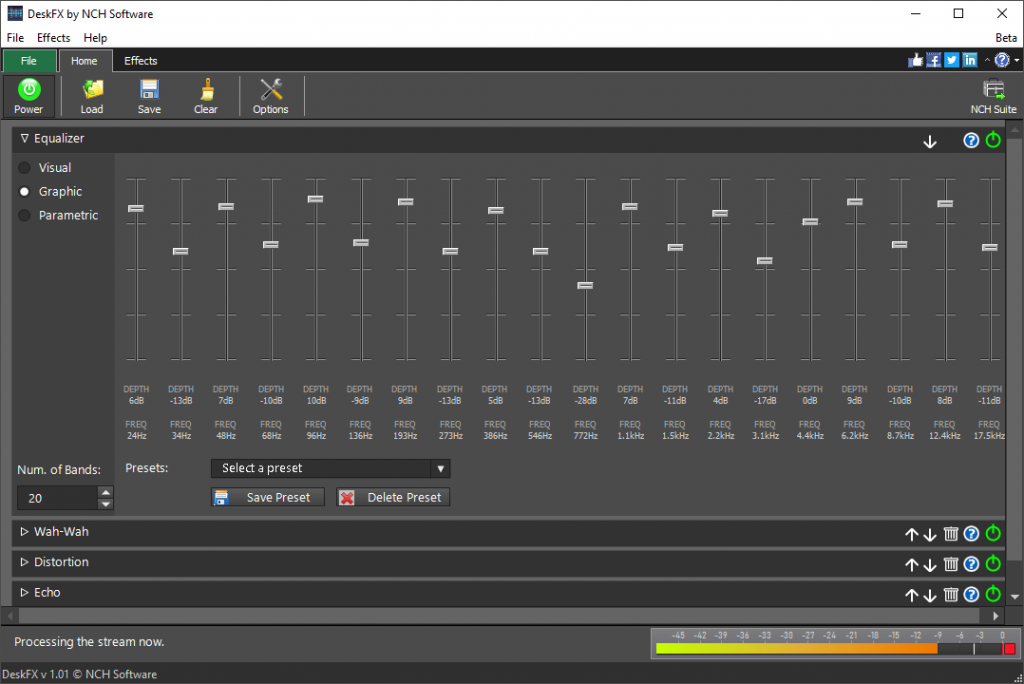 DeskFX Audio Enhancer Software is another of the good volume boosters for PCs. It comes as a free sound amplifier for personal usage. Whereas the commercial version is available with advanced features. It includes live audio effects for amplifying, bass boosting, and more. You can customize the unique sound using multiple effects. More than 30+ predefined presets are available for use in gyms, restaurants, and waiting rooms.
It can be used for streaming music on Spotify, YouTube, Pandora, and more. This is specifically designed for making modifications in audio and music. It can transform the sound of headphones and speakers. Low CPU usage and low latency make it a perfect choice for streaming the audio-video online.
Pros:
Multilingual duplicate file finder.
Sift through duplicates based on content, name, size & more.
Fastest duplicate scanning engine.
The interface of the program is highly intuitive
Cons:
Only a 15-day free trial is available
Annoying pop-ups
6. Voice Meeter
Price – Free
Compatibility – Windows 11, 10, 8, 7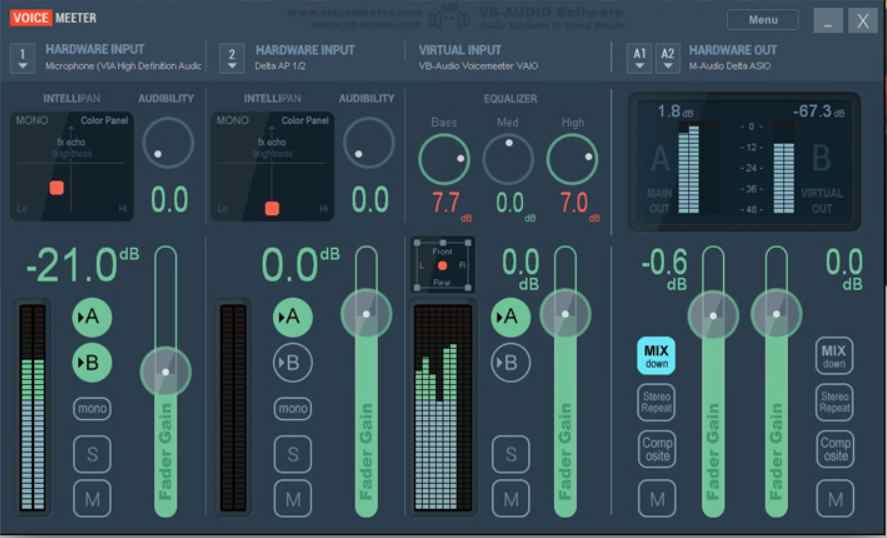 VoiceMeeter Standard is a free audio enhancer for Windows 10. It comes with different versions for various purposes which are paid. For a home user, this is a sufficient tool to improve the audio quality on the computer. This comes in the shape of an attractive interface that is user-friendly. This sound booster for Windows 10 can be used to mix audio.
It can also be used as a sound equalizer, and you can change the frequency and pan audio too. The volume booster works well with the virtual input as well and also can detect all ASIO drivers.
Pros:
User-friendly tool
Virtual audio mixer
Use as an equalizer
Supports MME, Direct X, WaveRT, and more
Link many input devices
7. Audio Retoucher
Price – $39.99
Free Trial – Yes
Compatibility – Windows 11,10, 8, 7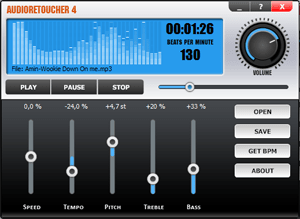 Audio Retoucher is another great option for the laptop volume booster. This works on real-time processing and uses state-of-the-art technology for it. This volume booster can easily adjust the tempo and improve the audio quality of your computer. It can also change the playback speed for synchronizing the audio with the video which is a very helpful feature.
While processing the audio it converts the audio file to the desired format. It supports input audio formats like MP3, MP2, M4A, FLAC, OGG, AIFF, WAV, WMA, AAC, APE, and output audio formats like MP3, WAV, and FLAC. Moreover, it has interesting voice effects like helium to add audio effects.
Pros:
Real-time processing
Perfect playback audio speed
Changes bass and treble
Added voice effects
Karaoke MP3+G supported
8. Fidelizer Audio Enhancer
Price – $39.99
Free Trial – Yes
Compatibility – Windows 11,10, 8

The Fidelizer Audio Enhancer can be used as an efficient audio booster for PC. The software will help you to set up the system with better sound quality. This is also available as a free audio enhancer for users. This can be easily installed and worked along with other applications without any interference.
It can easily optimize your Windows PC by disabling or stopping the non-audio system services.  Also, this can be easily used to boost sound quality on Tidal, Spotify, Qobuz, and more. Does not hamper the audio quality and gives you sound boosted with quality.
Pros:
Different Audio profiles
Works with Spotify, Tidal, etc
Optimizes PC for better sound quality
Customization is available
Available in Free, Pro, and Plus versions
9. Bongiovi DPS
Price – $49.99
Compatibility – Windows 10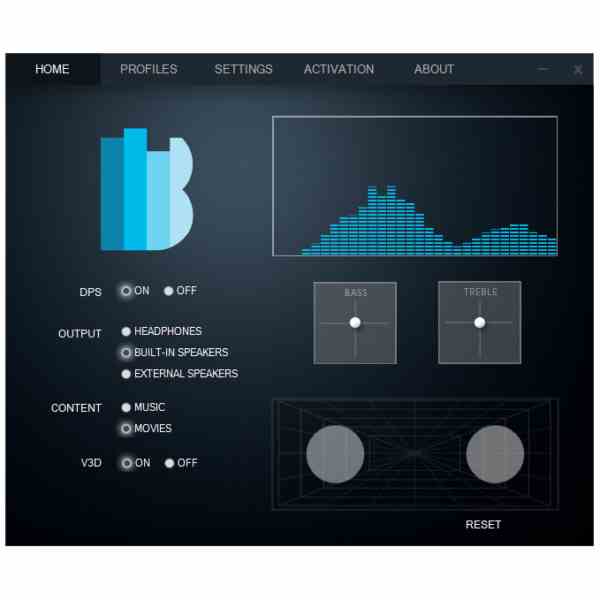 Bongiovi DPS is a perfect sound booster for a laptop as it works fine with Windows 10. The latest versions are not fully compatible with older versions of Windows. This works on the Digital Power Station DPS technology and gives amazing audio quality on your computer. It can be used for listening to music, watching movies, playing games, and video conferencing. This can be used along with Skype, FaceTime Google Voice, etc.
The volume booster for Windows can instantly correct the audio quality on your Windows. You can add the depth, clarity, and bass definition to the audio with a sound amplifier for PC. It works well with onboard speakers, headphones, or external speakers. 
Pros:
Immersive sound for headphones
Deep bass
Works with VoIP perfectly
Hundreds of sound profiles
Visualization for bass, treble, and sound
Cons:
Only compatible with Windows 10
10. Eartrumpet
Price – Free
Compatibility – Windows 10 version 14393.0 or higher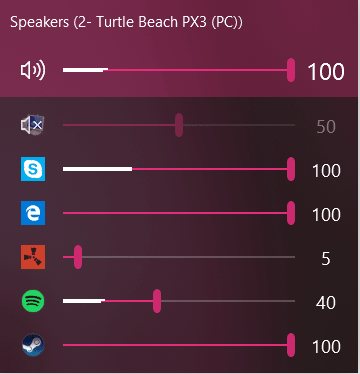 EarTrumpet is a sound amplifier app for Windows PC. You can easily get this application on Microsoft Store, GitHub, or Chocolatey. This is a very simple but precise application to help your Windows computer in audio enhancement. This can easily be used along with system audio, Skype, Spotify, Microsoft Edge, Steam, and more.
This volume booster for PC will easily improve the audio quality on the audio or video playing in the web browsers. It will readily improve the quality of your audio video calls over VoIP such as Skype. The gamers will also get help from it as they can use it on Steam and experience indulgence in games with super sound quality.
Pros:
Works with Steam
Also works with Web browsers
Improves the system sound
Supports multi-channel aware peaking
Has light and dark themes
Frequently Asked Questions:
Q1. What is the best sound booster for a PC?
Boom 3D is the best sound booster for PC as it comes equipped with multiple features to help you enhance your audio experience. It can be used for streaming music, videos, and games on your Windows computer with improved audio quality. 
Q2. Is Sound Booster safe for PC?
Yes, sound boosters are safe to use with the computer as it never uses the optimum volume of the system. Here we can make sure to download from an authentic link and safe website preferably the official website.
Q3. How can I increase my computer volume?
It is easily possible to increase the computer volume by taking help from the sound boosters. These applications are useful in improving the audio quality of the computer using different technologies.
Q4. How can I make my volume louder than 100% Windows 10?
If you wish to increase the volume by louder than 100% on Windows 10, just pick one of the audio enhancers from this list. Sound boosters for PCs such as LetaSoft Sound Booster can also increase the volume to 500%.
Conclusion
We hope this article helped in finding out about the best sound boosters for PC. Whenever you find it hard to use the sound of the computer while listening to an audio or video, try out the extra volume booster for PC.  This is the list of the topmost audio booster for PC which can be of immense help to those seeking the next level of volume. We would like to know your response for the best sound enhancers for PC in the comments section.