Guiding participants through a registration process? Helping out employees troubleshoot software issues? You need screenshots that are well-annotated. With a snipping tool software, you can mark buttons, relevant fields, and all such elements with the help of arrows, shapes, bubbles, texts and so much more. 
The Windows Snipping tool is a useful utility offered by Microsoft. However, when you have to juggle screenshots on a daily basis, you need advanced and more feature-rich snipping tool alternatives on your Windows 11/10 PC. For instance, the native Windows snipping tool doesn't come with an image editor where you can add desired annotations. Also, it lacks the ability to save screenshots in various formats.
In this post, we are going to enlist some of the best snipping tool alternatives for Windows PCs. These are easy to use and they'll enhance your workflow like never before.
Best High Quality Alternative Software for Snipping Tool
1. TweakShot Screen Capture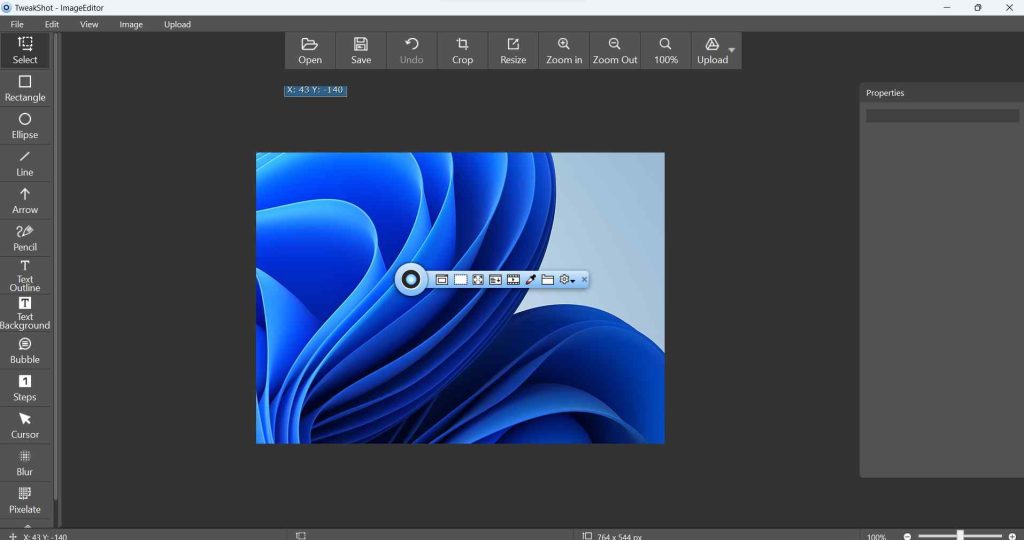 If you are looking for an easy-to-use snipping tool software, TweakShot Screen Capture is a great option. It lets you capture any region of the screen with utmost ease. You can even take scrolling screenshots with it. Once you have captured the screenshot TweakShot lets you edit it using a feature-packed image editor. It works as a screen recording software as well.
Notable Features
Capture any region of the screen.
Full-fledged editor for editing screenshots.
Capability to annotate on screenshots.
Take scrolling captures easily.
Time-delay screenshots.
You can also capture video.
With a screen color picker, you can pick colors accurately.
Take pixel-perfect captures.
Edit the last captured images with one click.
It is not available for any other operating system other than Windows.
Pricing – Free trial available. Pricing starts at $49.95
2. TechSmith Snagit

Hailed as one of the best snipping tools for Windows, TechSmith Snagit lets you quickly capture any region of the screen, even the scrolling areas. It is especially great for professionals who intend to transform their screenshots into simplified user interface graphics. Snagit also lets you keep your content organized and synced across various devices. Here's an inside-out review of TechSmith Snagit.
Notable Features
Take scrolling captures.
Sync to cloud storage mediums such as OneDrive, Google Drive, etc.
The "Smart Move" feature helps rearrange or remove UI elements.
Edit text within an image.
Various custom presets.
You can also record audio and video.
Separate editor for screenshots.
Generate links and share content on a variety of platforms like Microsoft applications, Google Drive, and other TechSmith products.
Transform screenshots into simplified user interface graphics.
Lacks some advanced editing tools.
Pricing – Free trial available. Perpetual license starts at $62.99
3. Ashampoo Snap 15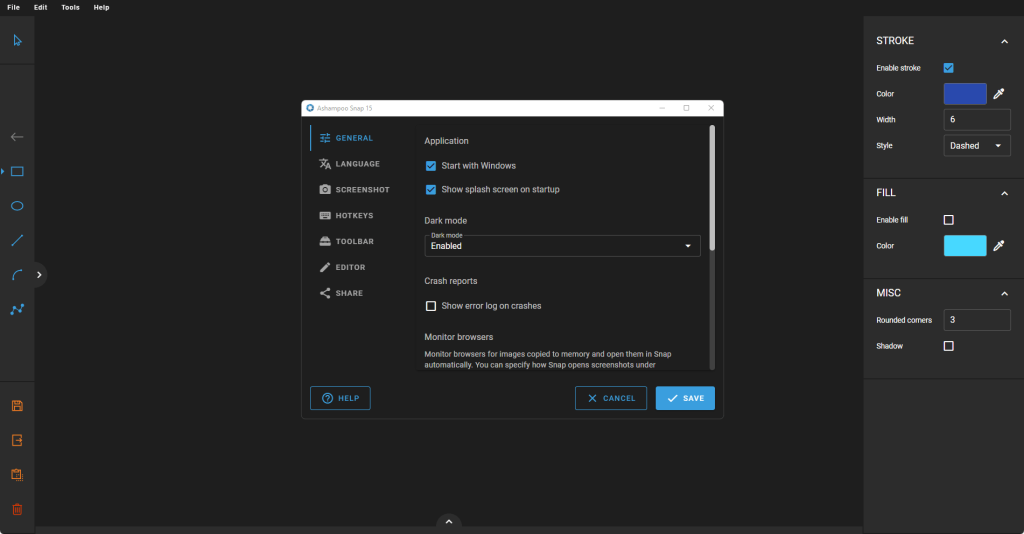 Ashampoo Snap 15 is one of the high-quality snipping tool alternatives. It lets you capture, edit, and share not just screenshots but even recorded videos as well. It has a separate mode that lets you capture elements from a website or if you just intend to take a screenshot of menus. Ashampoo also offers Ashampoo Webspace where you can upload all your screenshots.
Notable Features
Ability to create collages from multiple screenshots.
Created timed capture.
OCR functionality for 7 languages.
Capture videos up to 4K.
Export objects to Adobe Photoshop.
Full 32-bit transparency support (RGBA)
Capture accurate colors across applications with the color picker.
You can clone objects for reuse.
Integrated webspace uploader.
Unless and until closed, the help screen can be a little intrusive as it pops up every time.
Pricing – 30 days Free trial available. Pricing starts at $39.99.
4. ShareX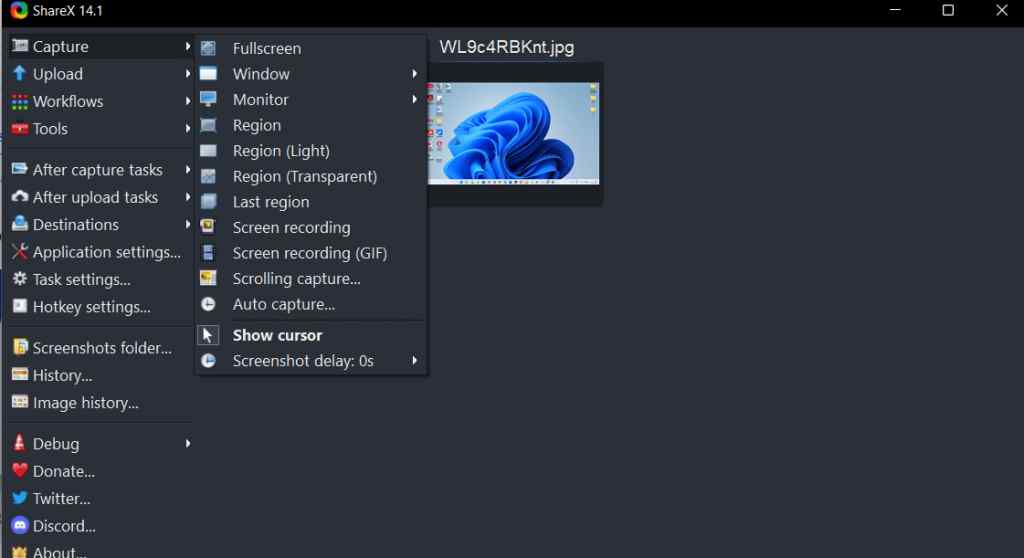 ShareX is one of the best high-quality open-source snipping tool alternatives. It lets you record videos as well as capture any of your screens with utmost ease. As a beginner, you may take a while to get the hang of this tool but once you get acquainted with it, ShareX is the best tool for taking screenshots in Windows. To know more about ShareX, check out our in-depth review.
Notable Features
Several screen capture modes.
Dedicated feature-packed image editor.
Automate using "After capture tasks" and "After upload tasks"
Add image and watermarks
Various options to share screenshots.
Customizable workflow.
OCR functionality.
It is both a screen capture and screen recording tool.
Allows annotation.
The interface can be overwhelming for beginner users.
Pricing – Free
5. TinyTake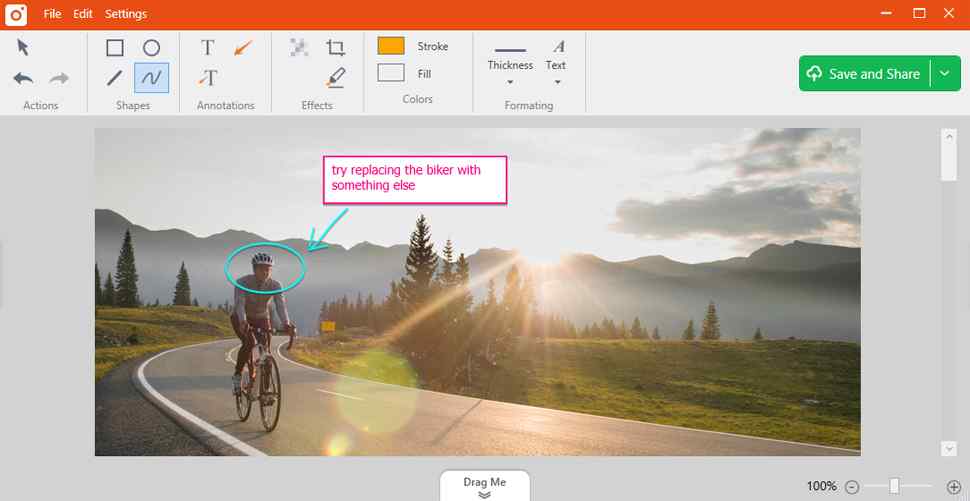 As a Windows user, you will instantly have a likability towards TinyTake since this snipping tool for Windows 11 offers the same interface as many Microsoft applications. And, as an alternative to the snipping tool, it does a tremendous job at taking screenshots or marking them up or even highlighting important areas as well.
Notable Features
Capture any region of the screen in high quality and annotate it.
Cloud facility to store videos and screenshots.
Easily save screenshots locally or copy them to a clipboard for later use.
Share the link to the stored video or screenshot.
Easily get the reference of your history.
Proxy server friendly.
Various shortcuts to increase productivity.
Resemblance to Microsoft applications.
Various options to annotate screenshots and videos in real-time.
Slightly high on computer resources.
Pricing – Free for personal use. Pricing starts at $29.95/ year.
6. Screenpresso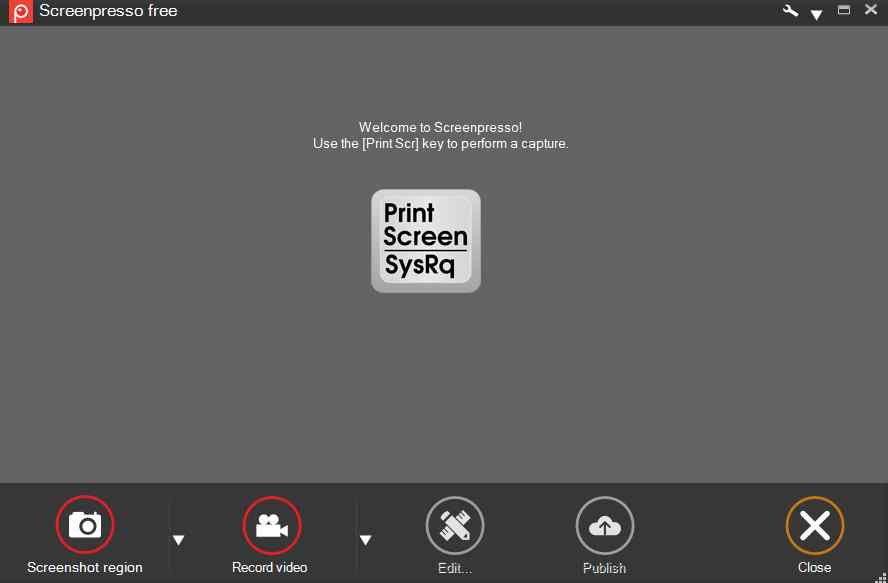 Screenpresso is a versatile and free video capture and snipping tool. It has a sleek interface and robust editing features. Its intuitive design allows users to effortlessly capture, annotate, and share content. It helps enhance productivity and helps increase efficiency around juggling with screenshots or even editing them.
Notable Features
Annotate screenshots using arrows, bubbles, and other elements.
Access recently captured screenshots via capture history.
Full-fledged video editor.
Delay capture for capturing context menu.
You can launch it without installing it.
Capture the mouse cursor and the context of the capture.
Capture HD videos, and webcam videos, and even crop them.
Change the video speed and format.
Smooth workflow.
Pricing – Free
7. LightShot
LightShot is a lightning-fast screenshot tool that strikes the perfect balance between simplicity and effectiveness. With its minimalistic interface, it offers basic editing tools. This lightweight snipping tool enables users to capture, annotate, and share screenshots seamlessly. It's a swift solution for those who prioritize speed and simplicity in their workflow.
Notable Features
Select any area and take a screenshot in 2 clicks.
Select any image on your screen and you can find similar images.
Annotate using elements like arrows, boxes, signs, etc.
Automatically freeze the screen when you capture something.
Resize the screenshot area as per your liking.
Available not just on Windows but also on various browsers.
It comes with a powerful online editor.
Straightforward, and minimalistic interface.
Accurate color picker.
You may find it a little difficult to take pixel-perfect screenshots.
Pricing – Free
8. Greenshot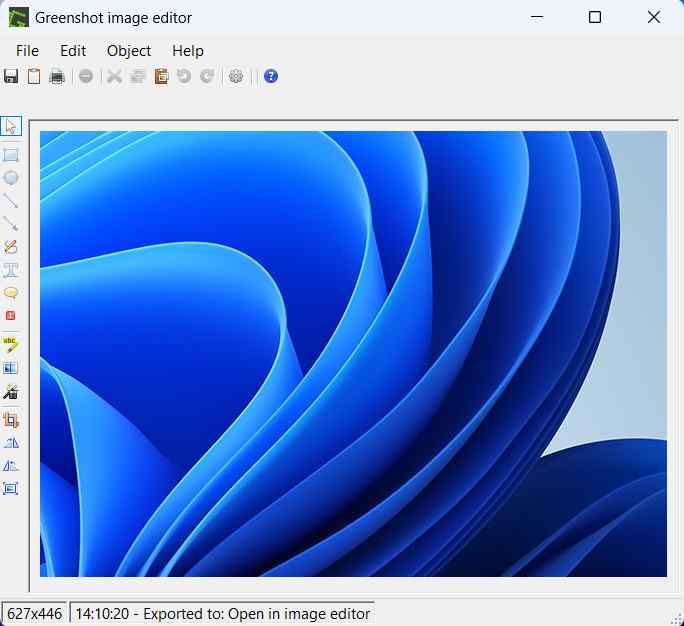 It is a lightweight alternative to the snipping tool on Windows 11 that packs inside more features. It is a completely free and open-source tool that doesn't just let you capture screen areas but even annotate and more importantly, obfuscate areas if need be. It can prove to be a handy tool for project managers, technical writers, software developers, and others who often have to juggle with screenshots.
Notable Features
Capture any region of the screen.
You can choose to open screenshots in a dedicated image editor.
Highlight, annotate, and obfuscate parts of a screenshot.
Export in various file formats.
Can be opened from the context menu.
Open the last file location to access the last screenshot.
Multilingual support.
Pricing – Free and open source
9. PicPick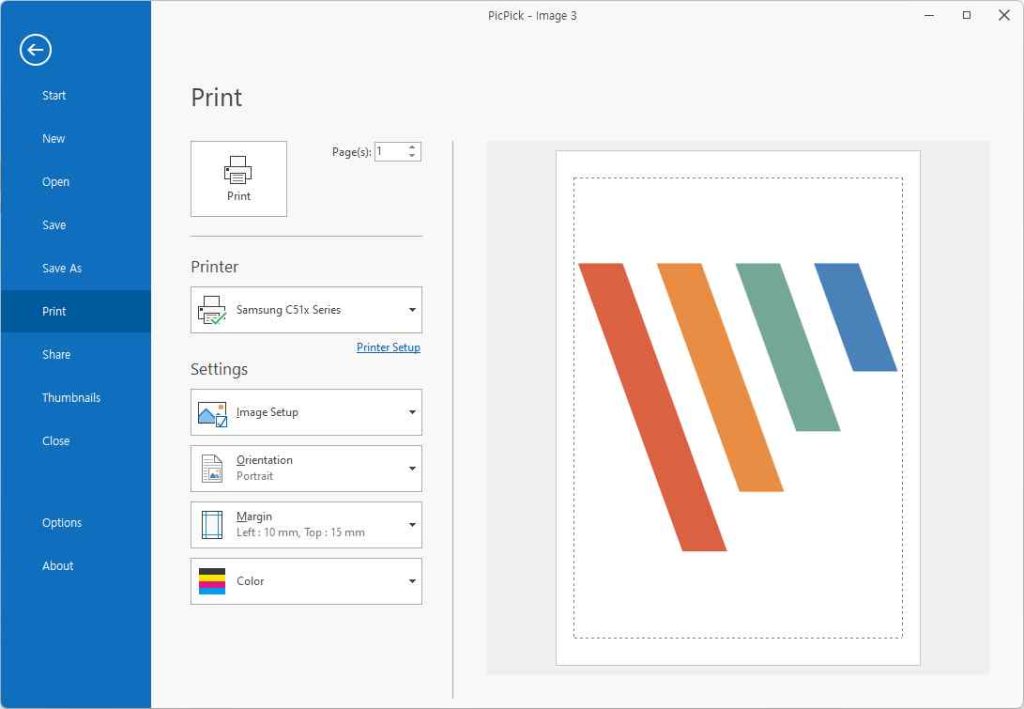 PicPick is one of the best alternatives to a snipping tool that packs inside everything with which you can capture screenshots and make them more comprehensive by annotating them. Again, it is a software whose interface resembles that of Microsoft applications. Hence, it is one of the best screenshot tools for Windows 11 computers.
Notable Features
Take screenshots of any region – whether of an entire screen or a specific region.
Built-in image editor with which you can annotate and highlight your screenshots.
Add effects, drop shadows, watermarks, frames, etc.
Several graphic designing tools and accessories such as pixel ruler, whiteboard, protractor, magnifier, etc.
Choose from myriad filters and effects.
Seamless shareability across platforms like Dropbox, Google Drive, OneDrive, ftp, etc.
Highly customizable – you can customize hotkeys, image quality, file naming, etc.
Pricing – Free trial available. Pricing starts at $30/ single user/ 2 PCs
10. Flameshot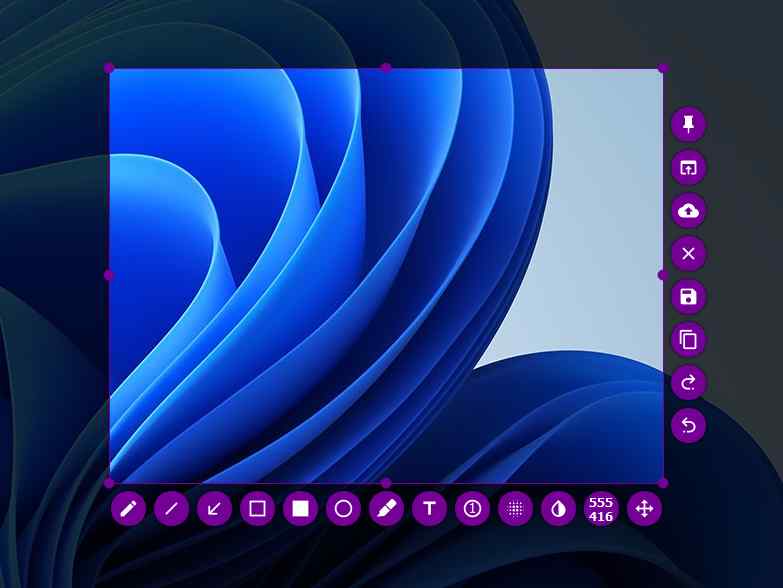 Last but not least we have Flameshot which is a powerful open-source screenshot software for Windows. It is highly customizable where you can customize the interface, keyboard shortcuts, button selection, and various other things as per your liking. Advanced users can also use Flameshot's Command-line interface (CLI) without launching the GUI.
Notable Features
In-app screenshot editing – you can add arrows, blur selection, pixelate areas and do so much more.
Upload screenshots directly to the cloud.
Pin image/ screenshots to the desktop.
Command-line interface for advanced users.
Share URL with others.
Show 'X' and 'Y' dimensions of the selections.
Available on multiple platforms.
Always on-top button missing with which you can access Flameshot quickly.
Pricing – Free and open source
Snap, Edit, Share: Elevate Your Snipping Game Now
If you are someone who often has to explain things with the help of screenshots (Just like us content creators), you need a powerful and efficient alternative to snipping tool on Windows. We don't deny that the native tool is indeed decent but the above mentioned free and paid snipping tool alternatives can make your screenshots even more intuitive and take your visual narratives to a whole new level.
Do let us know, if you found the above list helpful and if you already have a favorite that we forgot to mention, do let us know in the comments section below. For more such content keep reading Top10PCSoftware.
Frequently Asked Questions
Q1. What is free Snipping Tool software?
Free Snipping Tool software allows users to capture screenshots on Windows devices with ease. It's a user-friendly tool offering basic snipping features, making it convenient for quick screen captures and annotations.
Q2. How do I get a Snipping Tool on my computer?
You can find Snipping Tool on Windows computers by typing "Snipping Tool" in the search bar. Alternatively, it's available in the "Windows Accessories" folder in the Start menu.
Q3. Can I download a Snipping Tool?
Snipping Tool is pre-installed on Windows. Download it from the official Microsoft Store link, if you are unable to locate it on your computer,
Q4. What tool for screenshot in Windows 11?
Windows 11 features the Snipping Tool for screenshot capabilities. Both tools offer various capture options, making them convenient for different user preferences.
Q5. How do I take a high quality screenshot in Windows 11?
To capture a high-quality screenshot in Windows 11, use the Snipping ToolAdjust settings like delay and capture mode for optimal results, ensuring clarity in your screenshots.
Q6. What is the best tool to take screenshots?
The best tool for taking screenshots depends on user preferences. Popular choices include Snipping Tool, Greenshot, and LightShot, each offering unique features and functionalities to cater to diverse needs.
Q7. Is there an alternative to Snipping Tool?
Yes, several alternatives to Snipping Tool exist, including Greenshot, LightShot, and PicPick. Users can choose from these options based on their specific requirements and preferred features.
Latest Posts