We often get the PDF files and however easy it is to open them, we can not merge or split them according to our requirements. When you need a specific page from the PDF file, what do you do? And what if it is needed to remove a few pages from the PDF file? That's when the PDF cutter and joiner tools come in handy. Here in this blog, we will talk about the best PDF mergers and splitters for Windows PC
Top Software Reviews
Rating
1.

Advanced PDF Manager

2.

EasePDF

3.

Adobe Acrobat Pro DC

4.

PDFelement

5.

iLovePDF

6.

PDFsam

7.

EaseUS PDF Editor

8.

PDFEscape

9.

SodaPDF Pro

10.

Icecream PDF Merge & Split
What Is A PDF Cutter & Merger?
PDF files are the most commonly used file formats on digital platforms. It can conveniently be downloaded and opened on any device. You can find them on Windows, Android, iOS, Mac, and Linux. The PDF files can be edited without a specific application. They are only available for view and share options. If you wish to do more, you have to use the dedicated applications to make changes to it. By definition, a PDF merger & splitter is a tool that can perform both the functions of cutting or combining a PDF file/files.
Why Do We Need A PDF Splitter And Merger Tool?
Although we get a lot of online PDF mergers and splitters, they can only be used on a good internet connection. Therefore, we highly recommend you download the PDF merger & splitter tool on your device. We have listed the reasons for you to use the PDF splitter and merger software –
Extract pages from PDF
Combine pages on PDF
Downsize a PDF file
Remove a few PDF pages
Page splitter in PDF
Easy and handy solution
Don't you want to get one for your computer now? Here the tools are listed in the blog to help you decide which one is best suited for you. So, if you regularly make use of PDF files for editing them, you must take a look at the list given below.
List of Best PDF Splitters And Mergers For Windows 11
1. Advanced PDF Manager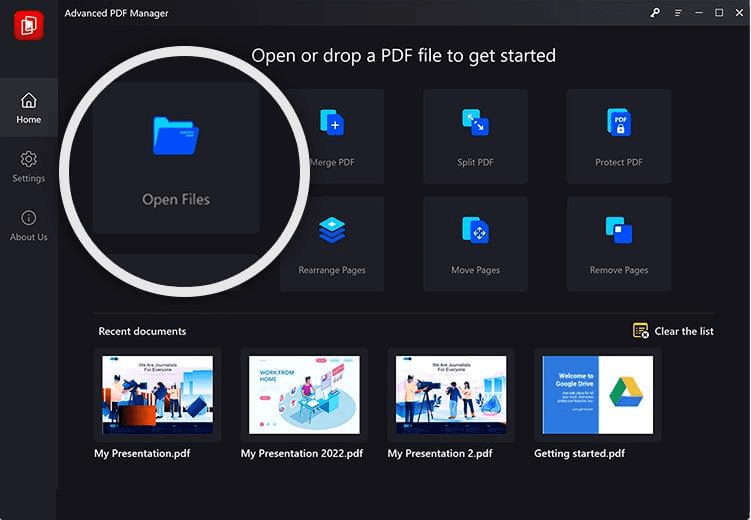 Advanced PDF Manager is one of the best PDF Splitter and Merger tools. It can be used easily with the simple navigation on the PDF editor tool for Windows PC. You can locate the Split PDF and Merge PDF tools in this user-friendly PDF software. It is a fast tool that lets you quickly transform the original PDFs into a new document. It will also let you manage pages where you can reorder, remove, add, move, and duplicate pages. The additional features are that you can make a copy of an entire PDF document and also lets you add a password in case you want to protect your file. The recently opened documents can be found on the home screen which makes it a good choice for the users.
Highlights –
Splitting tools.
Merging tools
Fast PDF editor tool.
Recorder pages.
Duplicate files and pages
2. EasePDF
Price – $39.95/year (Free trial available)
Compatibility – Available on online platforms.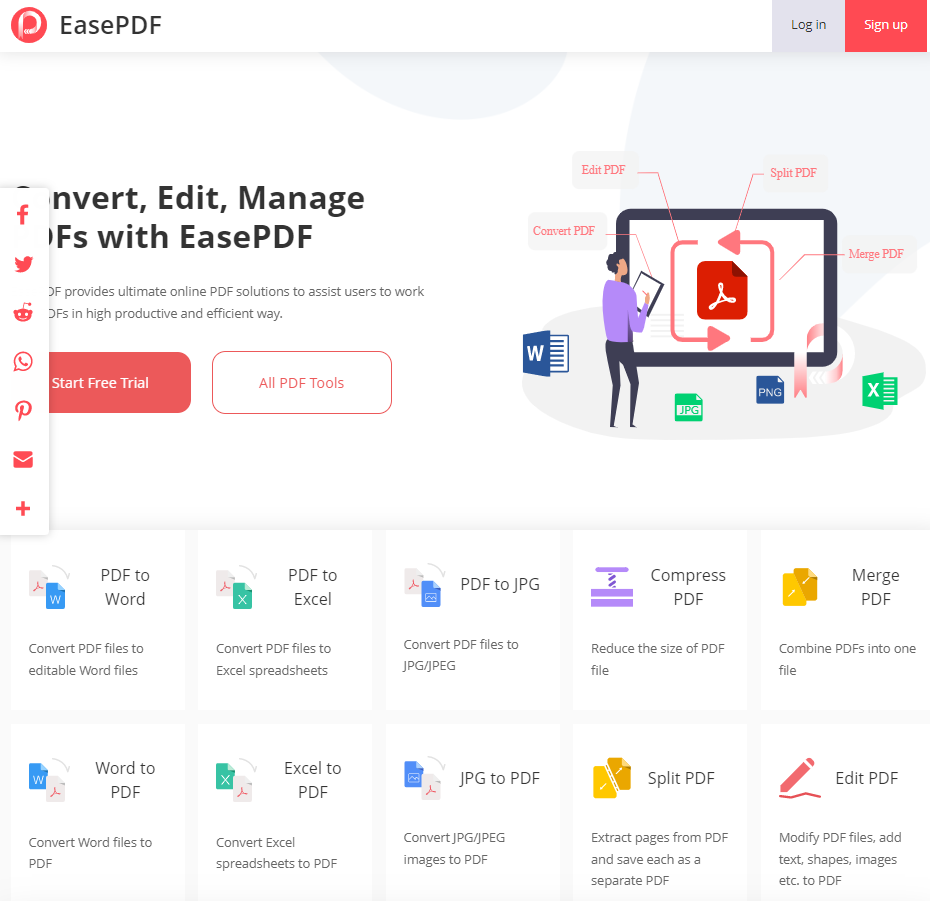 EasePDF is an online PDF merger and splitter tool. It can be regarded as one solution for all PDF problems. As the online tool is capable of performing the PDF edits in different ways. Be it compressing the PDF file to converting it to another file format, you can do it all using it. The Best part about this best PDF splitter is that you do not have to waste time in understanding the tool. Just visit the website, go to the dedicated function and then start with it. It includes the automatic deleting feature which is a necessity.
It also practises encryption for you to use the online PDF merger and splitter safely. It can also be used for other functions related to the PDF files. You get a free trial, but you can also subscribe and enjoy all of the features at a good rate for maximum usage.
Highlights –
Free online tool
Easiest way to merge and split PDF
Compress PDF
PDF converter
Safety with encryption
Sign up and manage your work
3. Adobe Acrobat Pro DC
Price – $179.88 per year ( Free trial available)
Compatibility – Windows PC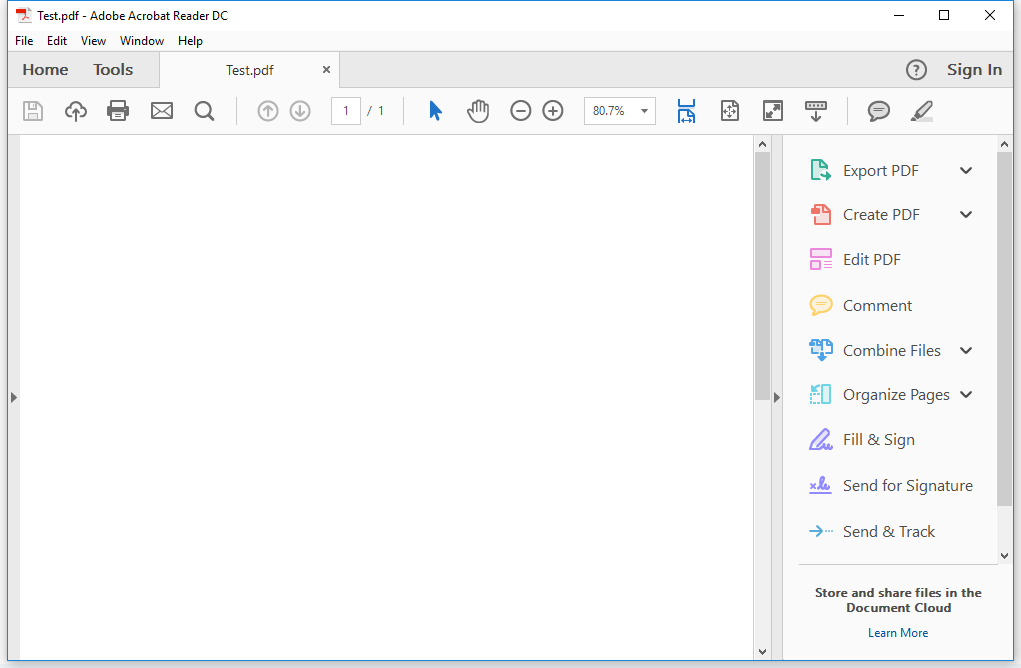 Adobe Acrobat is a popular name. One of the first to be created to perform different tasks on PDF files. There was a time when you wouldn't know any other software than Adobe Acrobat for such tasks. It has its merits for gaining such popularity. We have put it in 3rd position just because the software is costlier than the other as the high cost makes it less approachable. Also, this is not available to be used online. Adobe Acrobat comes with a list of useful features to make changes to the PDF files. You can convert the images to PDF and vice versa among other PDF file conversions. You can use it to add comments, edit the text, convert webpages to PDF and share the files.
This is one of the best known PDF files splitter software, and you can also extract or insert PDF pages. The combine PDF function also is great to join PDF files.
Highlights –
Action Wizard
Convert PDFs
Print PDF
Uses PCR technology
Add or request Sign PDF
Share PDF files
4. PDFelement
Price –  $79.99 per year (Free Trial Available)
Compatibility – Windows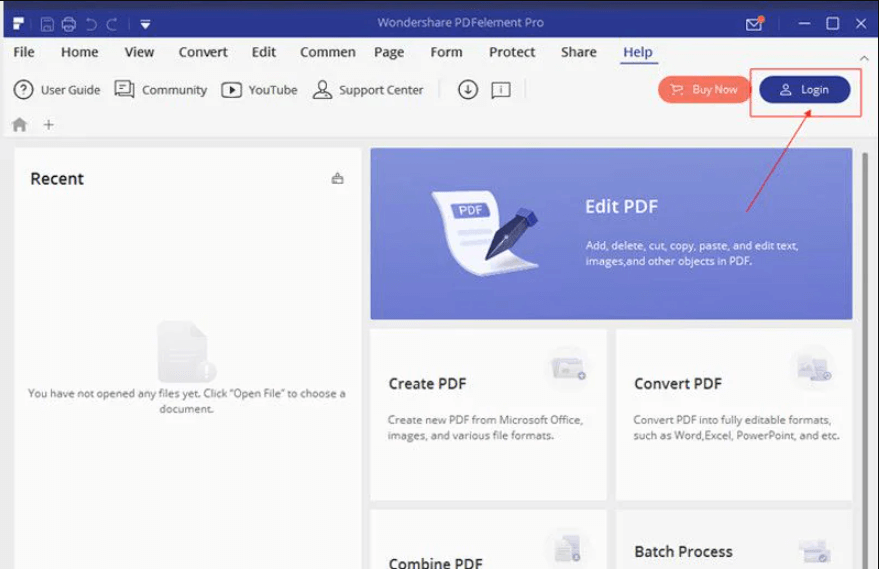 PDFelement is a Windows PDF cutter and joiner application by Wondershare. This is a great application for your computer if you need to perform various functions on the PDF files regularly . This PDF splitter and merger free download is available for testing with a few features. You can view, create, edit, scan, compress, add signature on the PDF files using PDFelement. It uses Optical character Recognition to perform the editing text actions on the PDF files. The batch file editing is also available and a very useful feature for the professional users.
Highlights –
Scan Paper to PDFs
Optimize PDFs
Create and view files
Batch process
PDF compressor
Add e-sign
5. iLovePDF
Price – Free
Compatibility – Available on online platforms, Windows,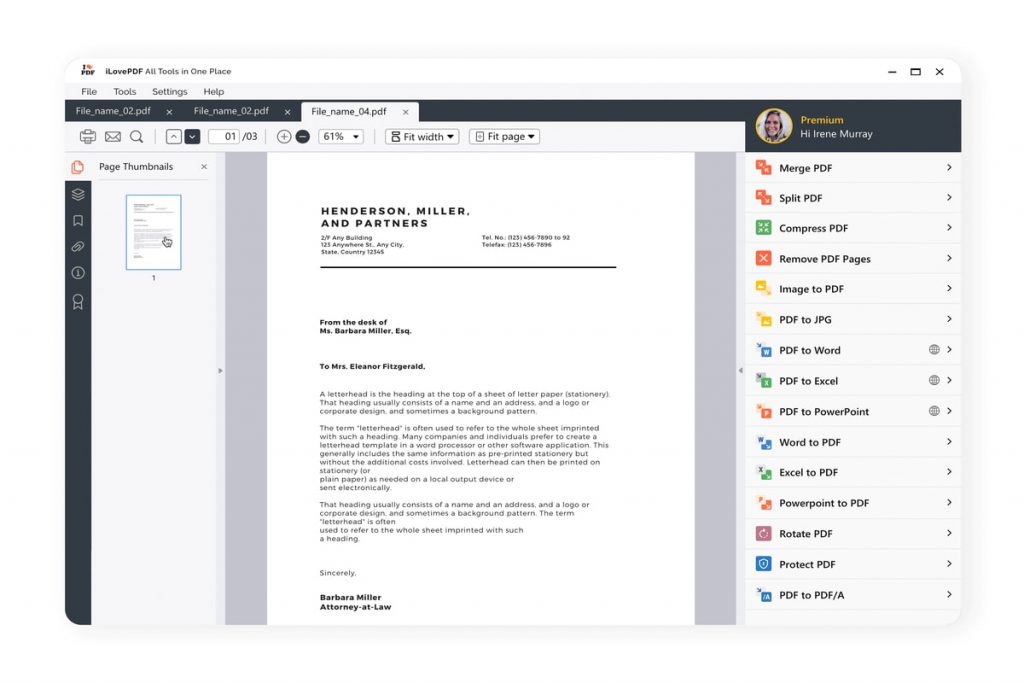 iLovePDF is a PDF merger and splitter free of cost. You can use it online via a web browser on any platform. Additionally, for the Windows users, you can get the desktop app to help yourself edit PDF files. This software consists of multiple tools to perform various tasks on PDF files. Ranging from PDF cutter & joiner, PDF compressor, PDF converter to rotating PDF and more. The interesting thing about this PDF tool is that you can also protect your PDF using it. Encrypting PDF files is easier with it as you can encrypt your PDF files while sharing with a password.
This not only serves as a good practice but ensures the safety of your important documents. Ever wondered about how to sign the PDF files, well, iLovePDF also has a solution for that. So, overall iLovePDF is what you need when you are looking for a good PDF merger and splitter software for Windows.
Highlights –
Dedicated desktop application
Convenience of use
Converts PDF to different formats
Rotate PDF files
PDF compressor
Protect PDF files
6. PDFsam
Price – Free
Compatibility – Available for Online platforms & Windows desktop app.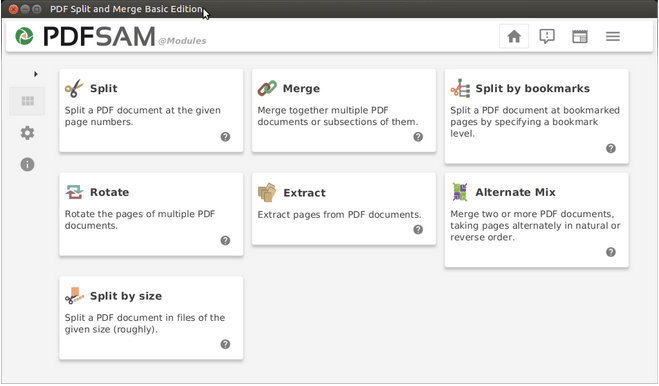 PDFsam is one of the PDF content splitters available for Windows. It is an open source tool and can be used for free to merge and split PDF files according to your needs. Use it when you need to remove a few pages from the PDF files you own. Its splitter feature will let you easily remove the pages. The merger on the PDFsam can be used to combine two or more PDF files together for you. It also supports the command line usage making it one of the best PDF splitter freeware. Additionally you can add a bookmark and also a footer in your PDF files. 
Highlights –
Merge PDF files
Page splitter in PDF files
Add footer in PDF files
Comes with  bookmarking feature
Different merging settings
Extract or split PDFs
7. EaseUS PDF Editor
Price – $39.97
Compatibility – Windows 7/8/10/11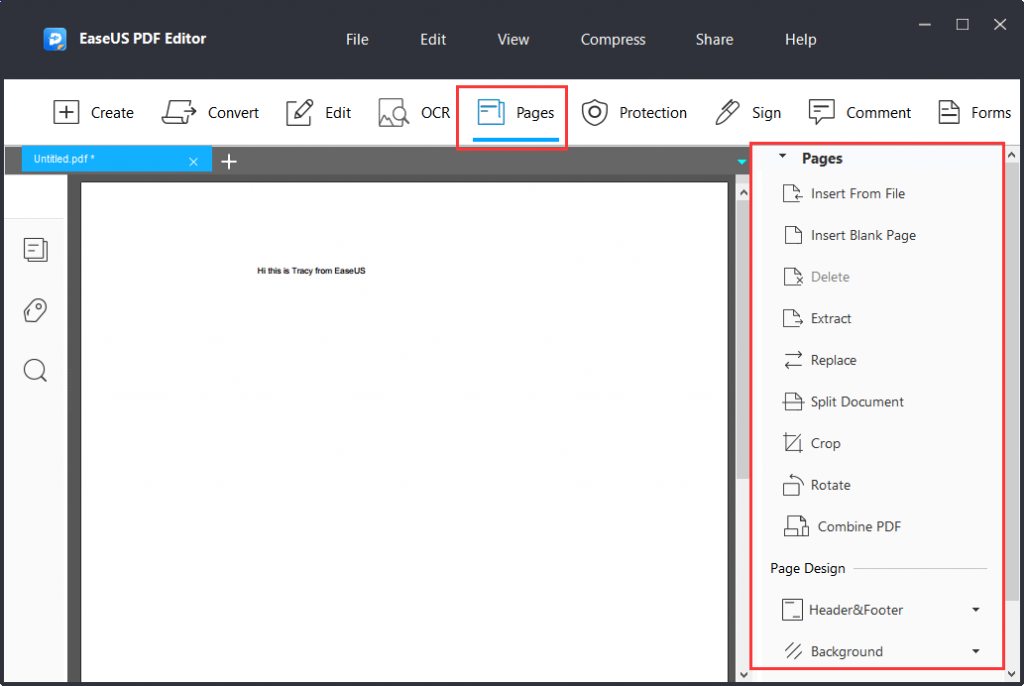 EaseUS PDF Editor is one of the most useful PDF mergers and splitters for Windows PC. The application is priced a bit high but it comes with a number of features. The PDF splitter will easily help you work offline with this dedicated application on your computer. Add the e-signature to your PDF files and also create new PDF files with its use. The PDF converter also helps you to convert the files into different formats. The PDF files can also be protected with a password with the help of EaseUS PDF editor.
Highlights –
Add e-signature
Merge files
Compress PDF files
Revise and edit PDF files
Create and view PDF files
Convert PDF files
8. PDFEscape
Price – Free, $2.99 per month
Compatibility – Available online & Windows Desktop app.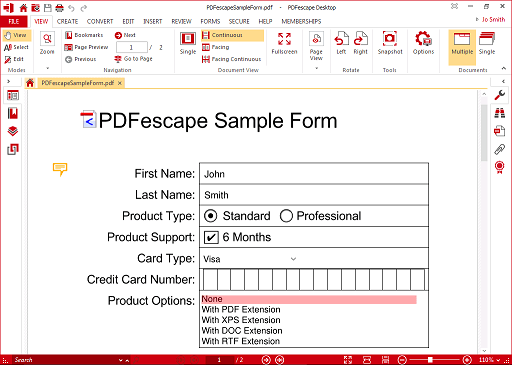 PDFEscape is a handy PDF merger and splitter. It can be used online for free to perform different tasks on the PDF files. Also, you can download PDF merger & splitter for your Windows PC. This is a great application which can give you good results upon editing PDF files. These print and scan features are very useful for those who are working on it. The page splitter in PDF can also save up the files online upto 7 days. It is also capable of editing text and images in the PDF file using PDFEscape.
Highlights –
Fill forms
Share PDF files
Print and scan PDF
Online and offline editor
Edit text and images
PDF converter
9. SodaPDF Pro
Price – $10.50 per month (Free Trial Available)
Compatibility – Available online platforms, Windows desktop app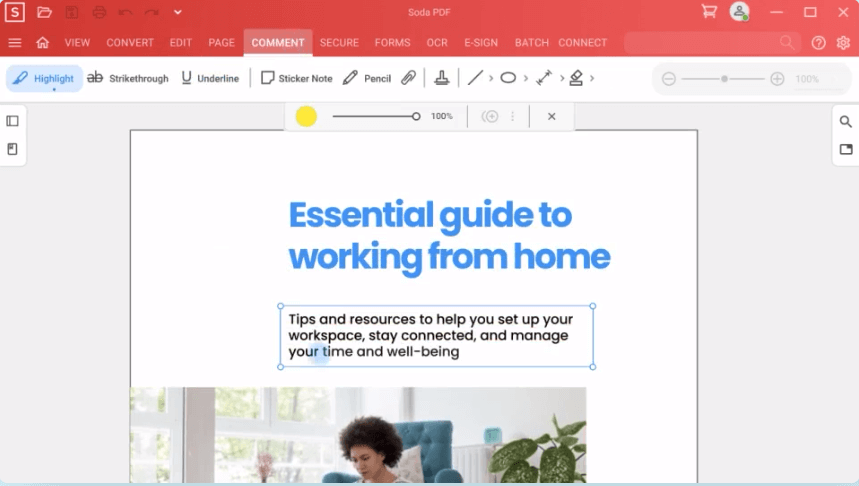 SodaPDF comes as a PDF splitter merger online and offline. You can download the Windows desktop app to split and merge PDF files. This also comes with multiple other features making it one of the good options for the professional users. The PDF splitter tool can be used with ease as it has the tools on it to quickly finish the task for you. It can also be used for editing, compressing, converting and adding e-signatures to the PDF files. However, this is a free PDF splitter tool as the merge and split actions are also available for free.
Highlights –
Add e-sign
Merge PDF files
Split PDF files
Edit PDF
Create PDF files
Batch conversion
10. Icecream PDF Merge & Split
Price – $19.95 (Free trial available)
Compatibility – Windows 10.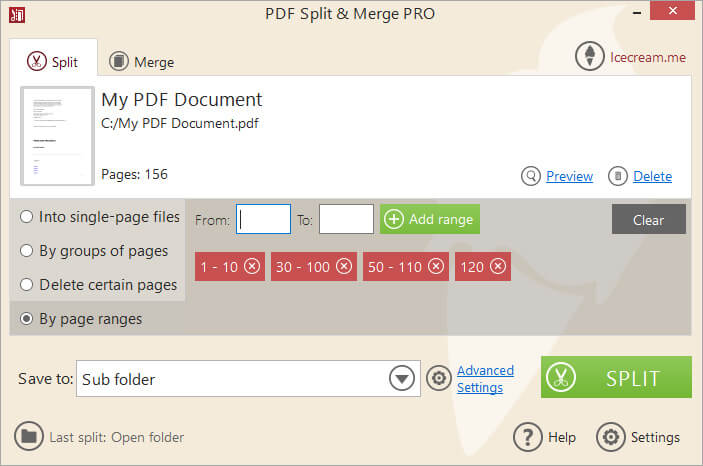 Icecream PDF Split & Merge is available as a PDF splitter and merger free download. You can also use the premium version of the Windows application for more features. This is a PDF splitter and joiner which can be easily used for editing the PDF files. The application comes with interesting features such as setting the properties on the PDF files. It can be used to enable or disable the certain actions on the PDF file such as permissions to merge and split. The easy-to-use Windows application can be downloaded from the website. And then you can quickly perform the merging or splitting actions on your files.
Highlights –
PDF merger
PDF splitter
Supports multiple languages
Preview PDF files
Encrypt PDF files
Set properties
Frequently Asked Questions :
Q1. What is a PDF combiner?
A PDF merger or combiner is a tool used to add two or more PDF files together. A good PDF file splitter will also include a PDF merger to add them together after selecting the required pages or files.
Q2. Is PDF merger and splitter safe?
Yes, when you download a PDF file and do not require most of the part you can edit it. The splitter is needed to cut the unwanted pages out of the PDF file. Also, the merger can be used to stitch the various parts of PDF files together. Use a safe and trusted PDF content splitter comes with protection features such as password protection.
Q3. Is there a free PDF splitter?
Yes, there are several free PDF splitter tools. You can find one according to your needs from the online splitter and joiner to the PDF splitter freeware for Windows PC. We suggest using iLovePDF for the most useful and handy features.
Verdict –
There are many splitters & mergers online which can be accessed from anywhere to perform the task of PDF to PDF splitting. One can select the one suitable for their needs and use it to edit PDFs. The best pdf splitter and joiner is Advanced PDF Manager with its convenience to perform the task of splitting and merging PDF files. You can enjoy the free trial and then subscribe for more. The good part is that there is a PDF document splitter available for download as an application on Windows as well.
The best among them is Advanced PDF Manager and Adobe Acrobat for both beginners and professionals. However, due to the price constraint, we would recommend Advanced PDF Manager which also comes with a free trial period.
We look forward to your comments to know more about your opinion on this blog post. For more such reviews on Windows software, keep visiting Top10PCSoftware. Also, follow us on the social media platforms for the latest updates for Windows software. We are on Twitter, Facebook, Pinterest, and Flipboard.