Undelete 360 is a powerful data recovery application that helps you restore accidentally deleted files from your PC immaterial of the storage. Apart from disk drives, the disk recovery utility works easily with storage mediums such as flash drives, SD cards, USB drives, digital cameras, Recycle Bin, etc. In this Undelete 360 review, we will dive deeper into the disk recovery utility and analyze its features in and out.
Introduction – Undelete 360 Data Recovery Software
At some or the other point in time, you may have accidentally deleted an important file only to realize later, what a blunder you have made. Things can get even worse when you don't have an option to retrieve those lost files. But, when you download Undelete 360, you can easily recover deleted files from your computer.
The best part about Undelete 360 for Windows is that it is also available as freeware. This means you can retrieve lost files for absolutely no cost at all. Yet, certain options only come with the paid version, something we will discuss later in this Undelete 360 review.
A Brief Overview: Undelete 360 Data Recovery Tool
There are several instances because of which you may have to bid adieu to important files from the computer. Manually deleting, is of course a very common instance. However, other instances include the computer being attacked by malware or virus, sudden computer crashes, or shutdowns. In such circumstances, let's have a quick look at what Undelete 360 has, a data recovery software.
Starts from
$
34
per year
Advanced Partition Recovery
Detailed Sector-Wide Scanning
Filters For Accurate Results
Recovers data from any storage device
Scan to Recover Any Type of File
Scans External Drives & Cards
Data Recovery & Protection
Guaranteed Recovery Features
Rescue For All Data Loss Situations
Software & Hardware Requirements
Operating System: Windows 10, Windows 8.1, Windows 8, Windows 7, Windows XP, Windows Vista, Windows 2003, Windows 2008 Server
RAM Required: 128-1024 MB. this depends on the amount of free space available and the drive size
Pros:
Fast scan
Scans floppy disks.
Good for older versions of Windows
User interface is simple and intuitive.
Preview before recovering images.
Retains the original file data and time.
Cons:
Results can be uncertain
Uses a moderate-to-high amount of system resources
Top Alternatives Of Undelete 360 Data Recovery Utility
Provider
$ Per Year
Top Features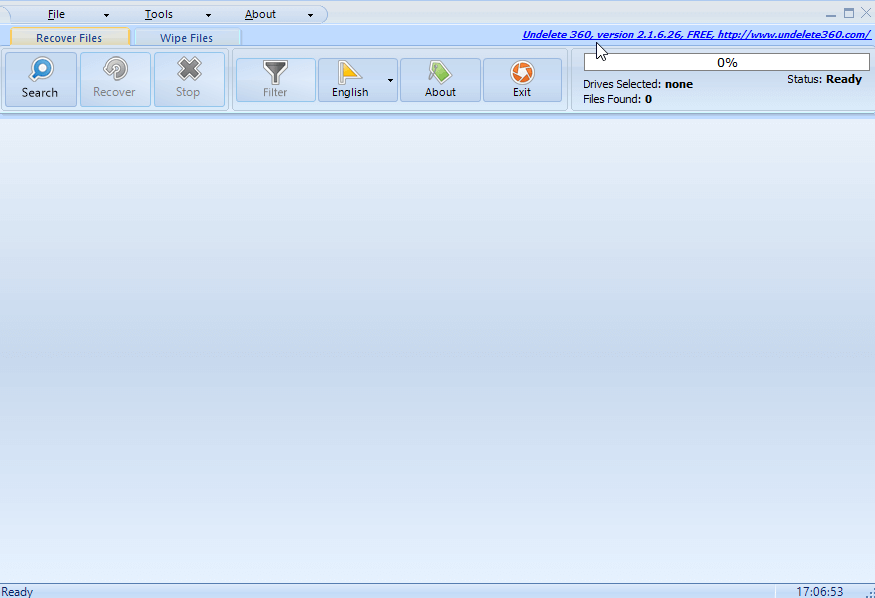 Of many disk recovery software, Undelete 360 has a very simple and easy-to-use interface. Each option meant to recover lost files from the computer is neatly placed so much so that you know at the first glance, what each option is meant to do.
The dashboard is not overburdened with tons and tons of buttons which could otherwise make it tough for you to navigate around. Be it the option for searching lost files, wiping or recovering files, or even exiting the application, every option is well placed. You can also see in real-time what drive you have selected and what percentage of data you have recovered.
The data recovery application even has a clock, ticking at the bottom right corner of the screen. One of the best aspects of the interface is that you can resize it as per your needs. Plus, like Windows applications, you can snap the dashboard by pressing Windows + Arrow keys.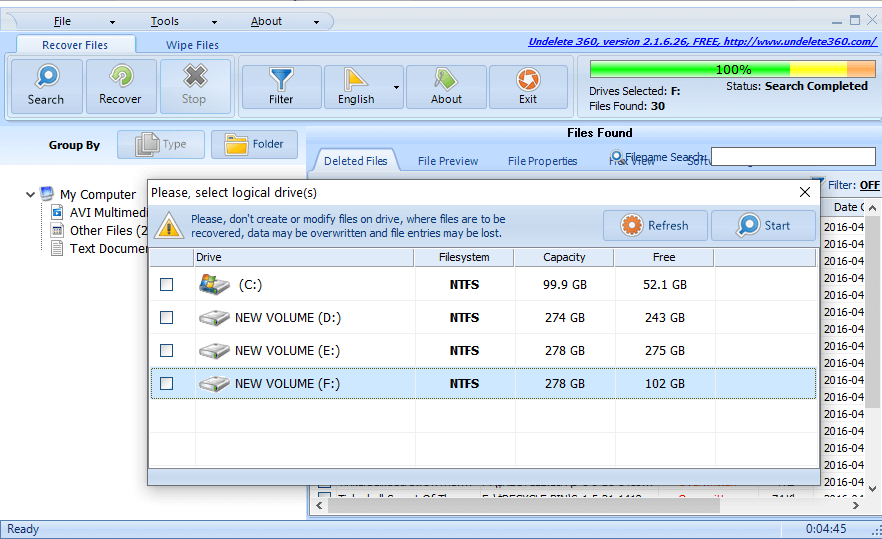 Works Well With All Storage Mediums:
You can recover accidentally deleted files from your hard drives, USB flash drives, USB memory sticks, Windows network shares, external hard drives, Recycle Bin, memory cards, and several other devices.
Utility Recovers Files From A Variety Of Situations:
Undelete 360 for Windows is a disk recovery utility that can recover accidentally deleted files from all situations. You can recover all those files which have been accidentally deleted by –
A variety of viruses, malware, and all the other kinds of malicious infections
Deleted by the command line
Certain applications
The "Shift+Delete" or "Cut and Paste" command
Using this option, a user can search for certain kinds of files instead of scanning complete drives.
Real-Time Recovery Information
Once you scan the drive for accidentally deleted files, you can see the following aspects in real-time. The progress can be seen at the top right corner of the screen –
Drive selected and if it is ready to be scanned
Recovery progress ( in percent)
Number of files found and recovered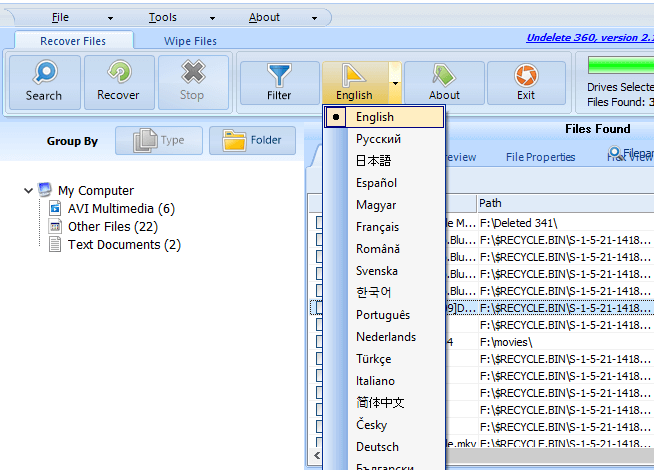 The support for Undelete 360 software is available in 20 languages including English.
Great Categorization and Selection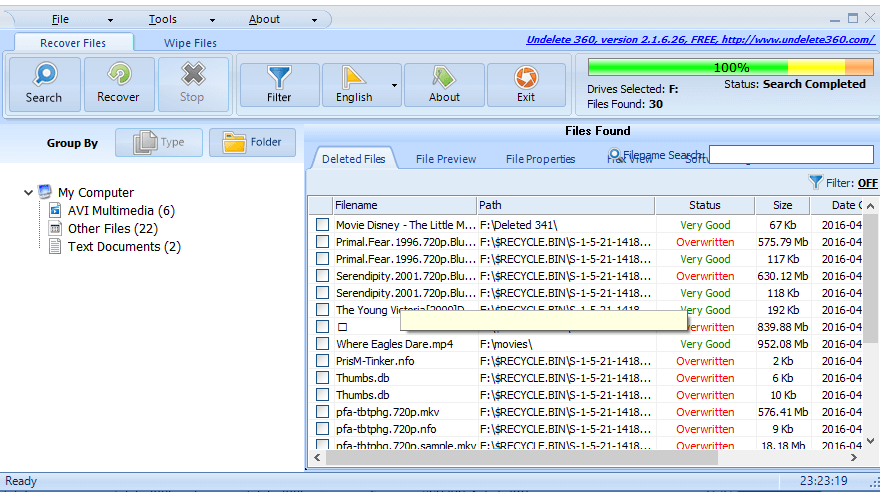 After the files are found they are well sorted into categories, which further makes it easy to decide which files to recover and which do not. Once you select file/ files, you can select, unselect and reverse the selection. The files further are columned based on the filename, path, location, status (whether overwritten or not), size, date created, and modified
Amidst an ocean of files, you can simply enter the name in the search bar and search for the desired file.
Large Number of File Systems and File Formats Supported
The Undelete software supports all major file systems like NTFS, FAT12, FAT16, FAT 32, and NTFS 5. The various documents that it supports include AVI, WAV, MP3, MPG, WMA, DOC, RTF, XLS, PPT, MDB, CSV, TXT, CPP, JPEG, GIF, JPG, BMP, TGA, and more.
Updates are very important for software as they patch all security vulnerabilities. Though the maker keeps on rolling out the latest version on the website. But, to be able to get the latest upgrades, you will have to opt for either the Undelete 360 Professional or Undelete 360 Ultimate From within the option, you can get the latest updates for 1 year once you have opted for one of these premium versions.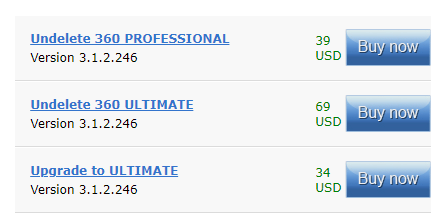 Various features lack in the free version and because of which you will have to sign up for either the "Undelete 360 Professional" or "Undelete 360 Ultimate" version. Let's have a look at some of the feature that come only with the premium versions –
Wipe files
Filter option
Grouping by folder
Stop search
Previewing files
Filtering files by properties
Upgrades to the latest version
Also when you purchase the Pro or the Ultimate version, you get benefits such as –
Free technical support
Lifetime license
No recurring fees
Also, the difference between "Professional" and "Ultimate" versions is that the Professional version limits you to 10 MB of deleted files. For recovering files larger than 10 MB you will have to upgrade to the ultimate version.
Imagine this scenario – you have deleted a folder accidentally and now, you want to recover it as soon as possible. You don't have all day to do that. You want to make sure that the files are recovered before your friend, boss, colleague finds out and showers anger on you for deleting them. In that scenario, if you have downloaded Undelete 360, you have made a wise decision.
We tested the scanning speed and were impressed. It scans a complete drive in a matter of seconds and lays down the complete information of when the file was deleted, what was its size, and if it is overwritten or not. You can also use the various filters or even straight enter the file name in the search bar and get directly to the file in a matter of seconds.
Customer support is a crucial part of the software and a data recovery utility is no different. After all, a customer should have somewhere to go in case of doubts or if faced with some issue. The only drawback here is that the Undelete 360 program doesn't have phone support. Apart from that, you can reach the customer support team via a request form or mail your query directly at support@undelete360.com, post which the team will get back to you with a solution. You can also take the help of  frequently asked questions or watch several tutorials which will help you with navigation and functionality.
How To Use Undelete 360?
1. Download and install Undelete 360
2. Select the Drive you want to search for accidentally deleted files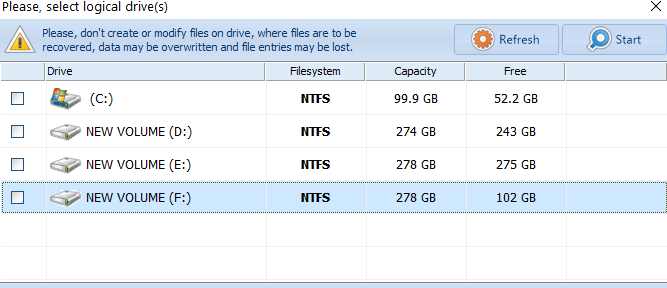 3. Press the Start button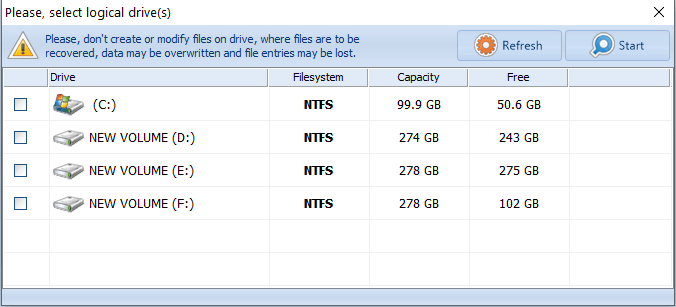 4. Select files that you want to recover by clicking on the checkbox placed next to it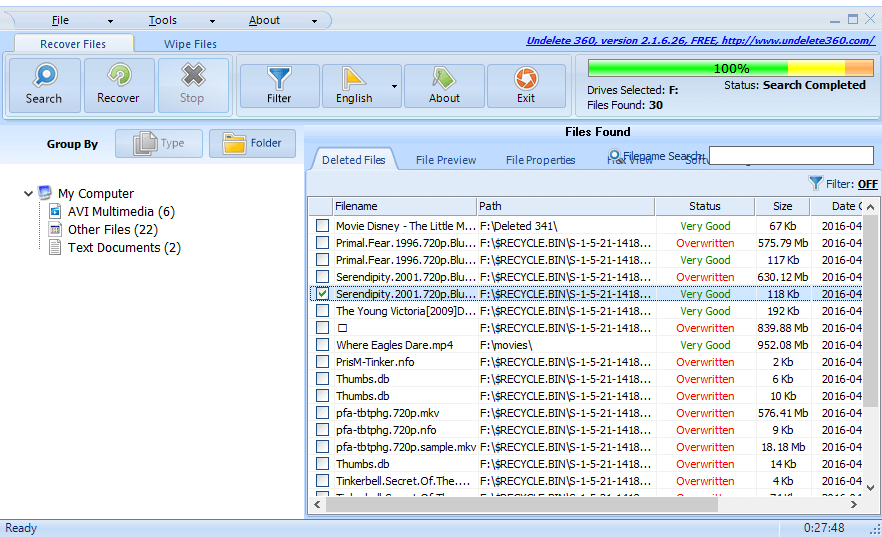 5. Click on the Recover icon placed at the top left of the screen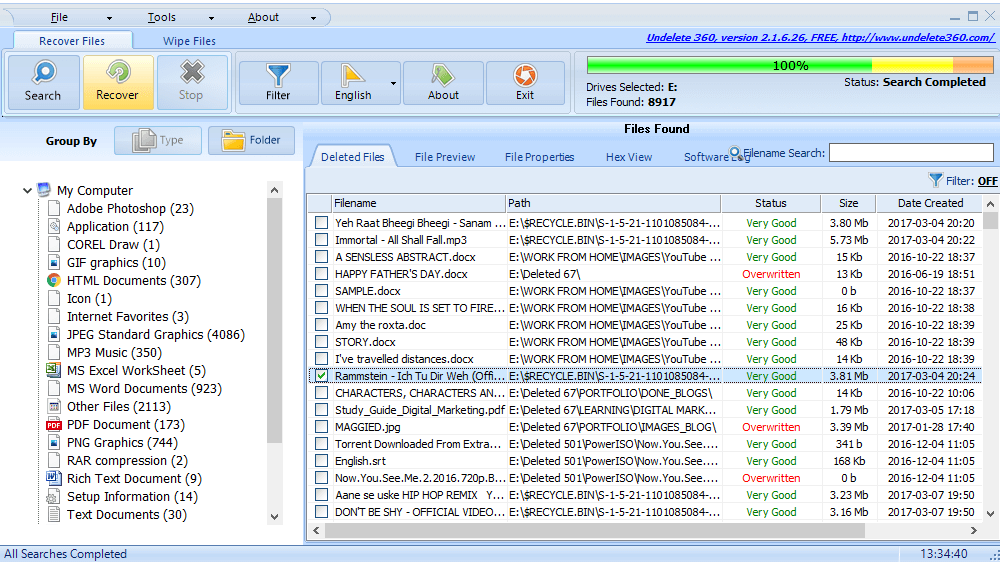 6. Select a location where you want to recover the files by clicking on the Undelete selected files to the dropdown
Frequently Asked Questions About Undelete 360
Q1. Which Is The Best Data Recovery Software?
There are several great data recovery software that can help you recover accidentally deleted files. And, one such utility to recover accidentally deleted data is Undelete 360, that as the name suggests helps you undelete any removed folders and files in just a few clicks, in a matter of seconds.
Q2. Despite The Status Showing "Very Good", I Can't Seem To Use The File, Why?
The status mostly shows the minimum damage that has been caused to the file. However, the actual damage cannot be ascertained using any technical means and may sometimes differ. In that case, the file or folder may appear unreadable.
Q3. Why Should I Not Recover Files On The Same Disk?
First, this may reduce the chances of recovering the file. Now if you are wondering why, when you recover data on the same disk or drive, it leads to overwriting of segments of the disk that you are trying to recover the files on.
Q4. Is Undelete 360 Safe To Use?
Yes, it is. However, we recommend downloading it from trusted sources such as Undelete 360's very own website. This is one of those disk recovery software that is verified by McAfee Hacker Safe and VeriSign.
Wrapping Up
We highly recommend having a data recovery software like Undelete 360 since you never know when you might just need it in the face of a mishap. If you liked this Undelete 360 review, do give it a thumbs up and let us know in the comments section below if the utility has been of help to you and in case you are already using it, how has it fared up for you?