Wise Data Recovery is undoubtedly one of the best data recovery tools available. It is completely worth the cost and the features that it offers are exceptional. Immaterial of the type of file that you wish to recover or no matter the reason behind the loss of data, you will be able to recover data without any difficulties
Introduction Of Wise Data Recovery
Wise Data Recovery is a file recovery tool that shows you all the files that you may have deleted over the period. It shows all these files in a folder like a format just like Windows Explorer, which makes it easy to use the tool. You can recover files from USB devices, cameras, external hard drives, and many more.
Wise Data Recovery is compatible with almost all versions of Windows (Windows 10/8/7/Vista and even the older versions). This also means if you have an older version of Windows, you will still be able to recover data with the utmost ease using Wise Data Recovery PC. And, it doesn't matter what the situation is – whether you have accidentally deleted a file, have lost data to a system crash, formatted a disk or virus attack, in any case, you will be able to recover data.
A Brief Overview Of Wise Data Recovery
Wise Data Recovery comes with a wide range of files to support the data recovery process which makes it one of the best data recovery software. You can use the free version of the software to recover the recently deleted files on your computer. For advanced features, you need to download Wise Data recovery Pro software from the website link below. It comes with the option to perform a deep scan and retrieve documents, graphics, videos, audios, emails, and other files. It also supports FAT, NTFS, Ext2, Ext3, HFS, HFS+, HFSX file systems. You can easily restore the data lost from an externally connected device. The portable version allows you to carry your data recovery program with you and then use Wise Data Recovery PC on another computer.
Starts from
$
44.96
per year
Advanced Partition Recovery
Detailed Sector-Wide Scanning
Filters For Accurate Results
Recovers data from any storage device
Scan to Recover Any Type of File
Scans External Drives & Cards
Data Recovery & Protection
Guaranteed Recovery Features
Rescue For All Data Loss Situations
Pros:
Easy to use
Works on all Windows versions.
Presence of advanced search utility
Two scan modes- Quick & Deep.
Auto-update functionality
Ability to recover multiple files
The first thing that you notice in software is the interface. This is what makes or breaks how you workaround. Wise Data Care comes with a sleek and easy to use interface.
One of the best aspects of Wise Data Recovery is undoubtedly its interface. It is essential, minimalistic, and simple. The very look and feel make the user comfortable. Apart from its simple and attractive looks, the options are placed in a very systematic order. As you can see from the screenshot, things are quite merely placed. You can start by choosing the location that you wish to scan for files. Then you can select the kind of scanning that you want to choose. Next, you can even start entering keywords too.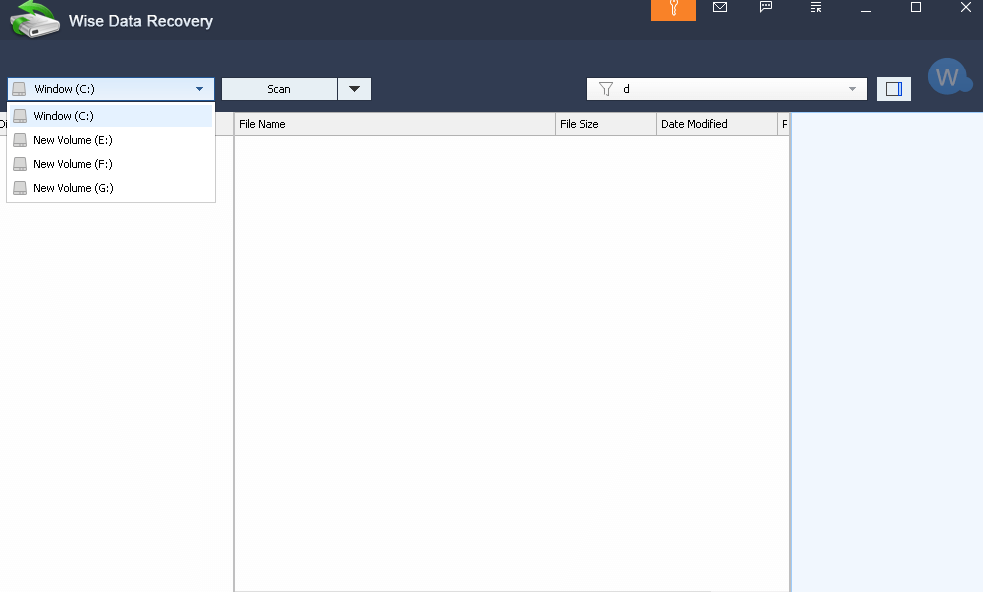 The features offered by Wise Data Recovery are remarkable. Put it simply; these are the features that you might be earnestly looking for in disk recovery software.
1. Recovers Files From Different Situations
Disk format, Accidental permanent deletion, virus attack, you name the situation, and wise data recovery will help you recover data from all the various sources. It also helps retrieve data that could have occurred because of a system crash. Thanks to its advanced WinPE bootable media technology.
2. Types of Files That Can Be Recovered
Wise data recovery starts by searching for various kinds of files. To be particular, it scans for almost 1000+ types of files. The tool scans not just documents but also audio files, emails, videos and various other kinds of files.
3. Speed Scanning
Thanks to advanced algorithms, Wise Data Recovery's quick scan takes just a few seconds. You can also narrow down on searches by entering the keywords and save further time.
4. Recover Data From Various Kinds Of Devices
Throw in any device – SSD, HDD, External Hard Disk, Floppy Disk, USB Flash Drives, MP3 player, Digital Camera, you can recover data without the slightest hiccup. Also, the software supports and recovers data from NTFS, HFS, HFSX, HFS+, Ext2, FAT and Ext 3 file systems as well.
5. Availability Of The Portable Version
You can install Wise Data recovery on another PC without having to write on your hard drive. Wondering how you can make this happen? All you have to do is download a program and move it to a flash drive. Then, all you have to do is plug in the flash drive to a PC where you wish the software to run and where you feel the files are missing, the rest will be taken care of by the software itself.
Every modern tool needs to be updated now and then because if the software runs old tools, it won't be able to handle the problems arising out of a new operating system. In that respect, Wise Data Recovery doesn't bother you at all as it gives you an automatic update feature.
Just like its past updates where it improved upon its scan speed by almost 50% and added more formats in its scanning list, with the latest version too it has come with several improvements. For instance, it has fixed the misplaced issue and has also fixed the deep scan options.
It has updated various translations as well so whenever there's an implementation Wise Data Recovery downloads it for the tool on your PC. Now, if you think that you may have to download such updates manually, worry not! Such updates are automatically uninstalled in the background, without you having to worry about them.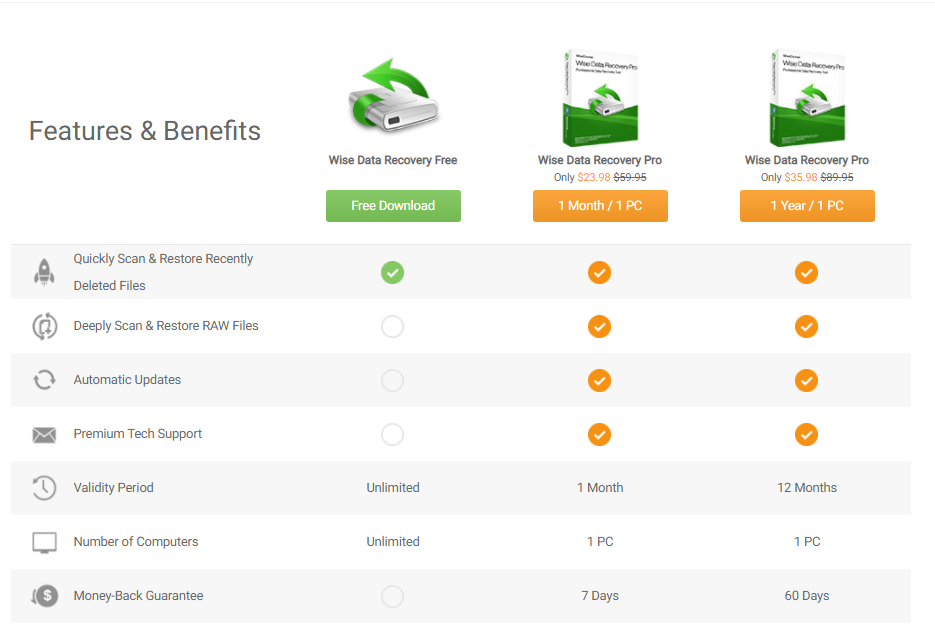 The free version gives you unlimited access to the number of deleted files on your PC. But, that would be a quick scan. If you wish to get the benefits of deep scanning and even wish to restore RAW files, then you will have to choose a premium variant. It has two options, both of which encompass one PC. The premium variants are valued at $23.98 for a month and $35.98 for one year per PC respectively (As per the ongoing offer, taxes applied additionally). The added benefits of premium versions include automatic updates, premium tech support, and not to forget the deep scan functionality.
Wise Data Recovery Free

Quick scan and restoration of recently deleted files, unlimited PCs, and unlimited validity period.

Wise Data Recovery Pro

Quick and deep scan, restoration of deleted and RAW files, automatic updates, premium tech support, 1-month validity, and 1PC applicability. Money-back guarantee within 7 days

Wise Data Recovery Pro

Quick and deep scan, restoration of deleted and RAW files, automatic updates, premium tech support, 12 months validity, and 1PC applicability. Money-back guarantee within 60 days
The speed at which results are delivered and data is scanned might not be the best, but with that being said, the results are accurate to the core. It might not take hours to scan and deliver results, but it does take a few minutes which is okay considering the fact the results it provides are legit. The quick scan mode takes comparatively less time than the deep scanning. Wise Data Recovery is an efficient tool when it comes to recovering data from large disk partitions, and it doesn't take much time.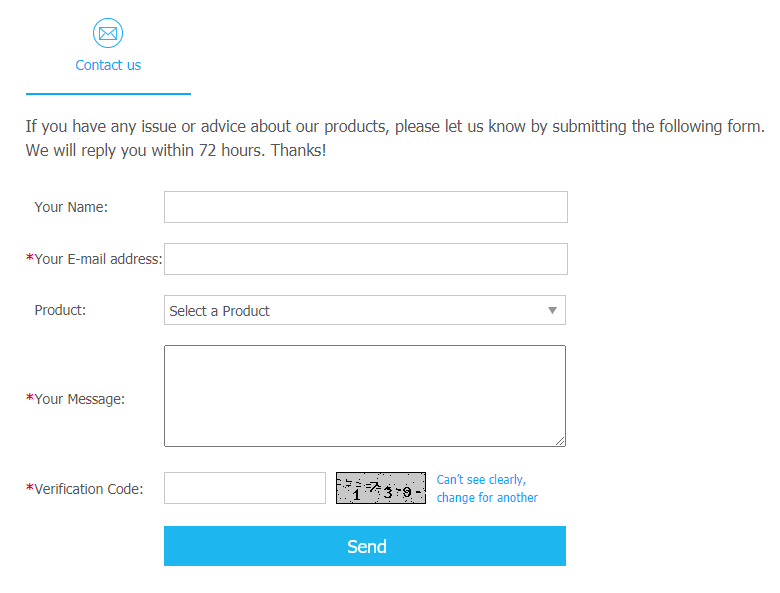 You can judge a brand, by the way, it replies to its customer queries, and we can say that Wise Data Recovery does a fair job. You can reach out to customer support through various means. You can reach out to them by way of email 24X7, through step by step troubleshooting which is integrated into the software itself. But, one drawback is that there is no live chat service available. Other than that, forums, video tutorials, knowledge base articles are there to help the customer.
How To Use Wise Data Recovery
First, you need a Wise Data Recovery PC on your computer, select a version suitable to you. Run the setup file and once you have installed the Wise Data Recovery software, it launches on default.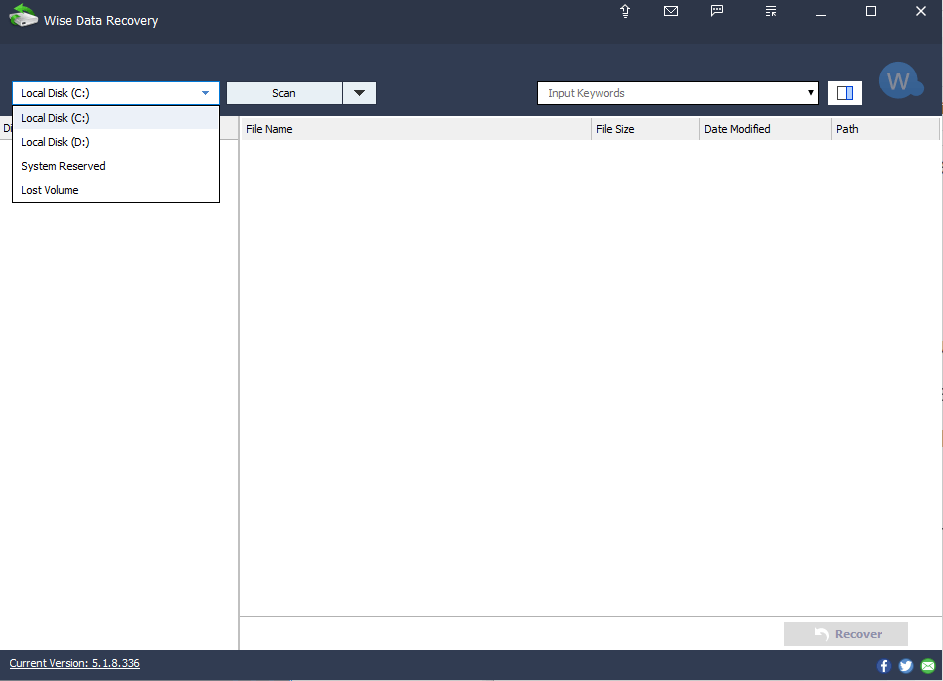 Here on the home screen, you can choose a particular drive location which you will see to the left side.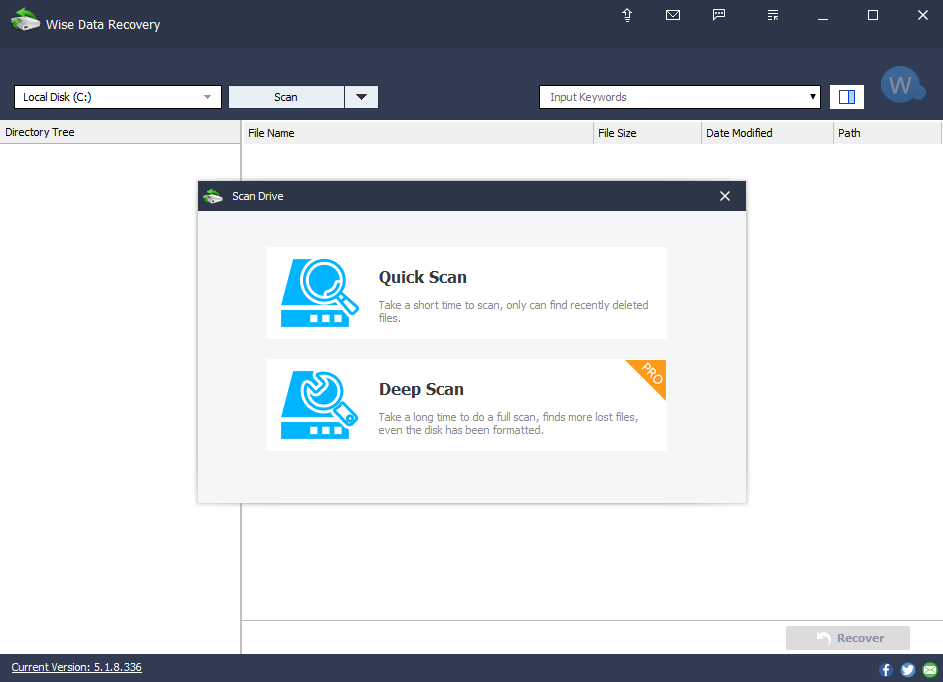 Then you can select the type of scan that you wish to use – deep or quick.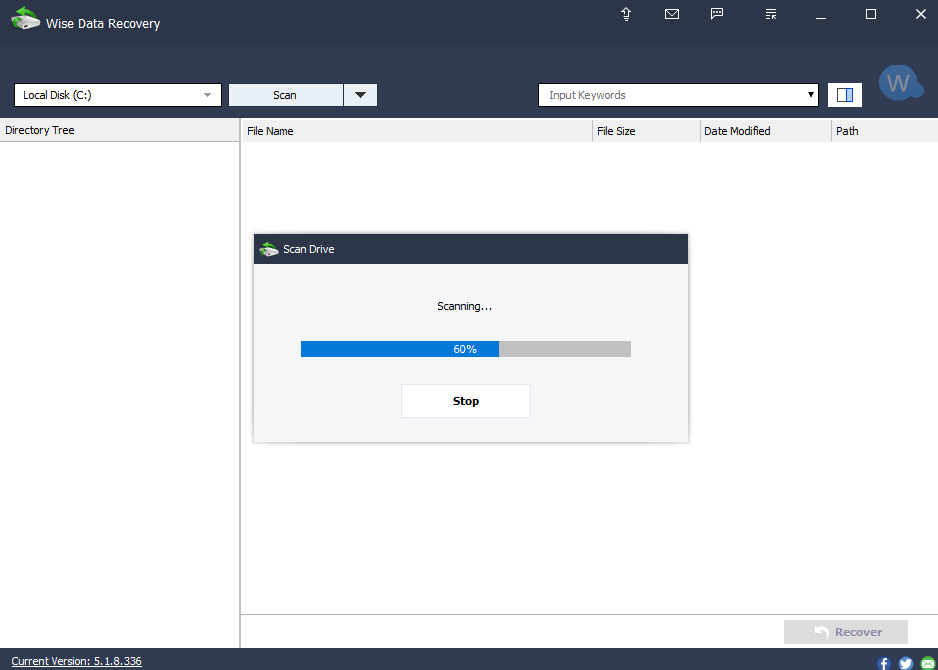 You can even stop the scanning process in between. After which the files will be listed.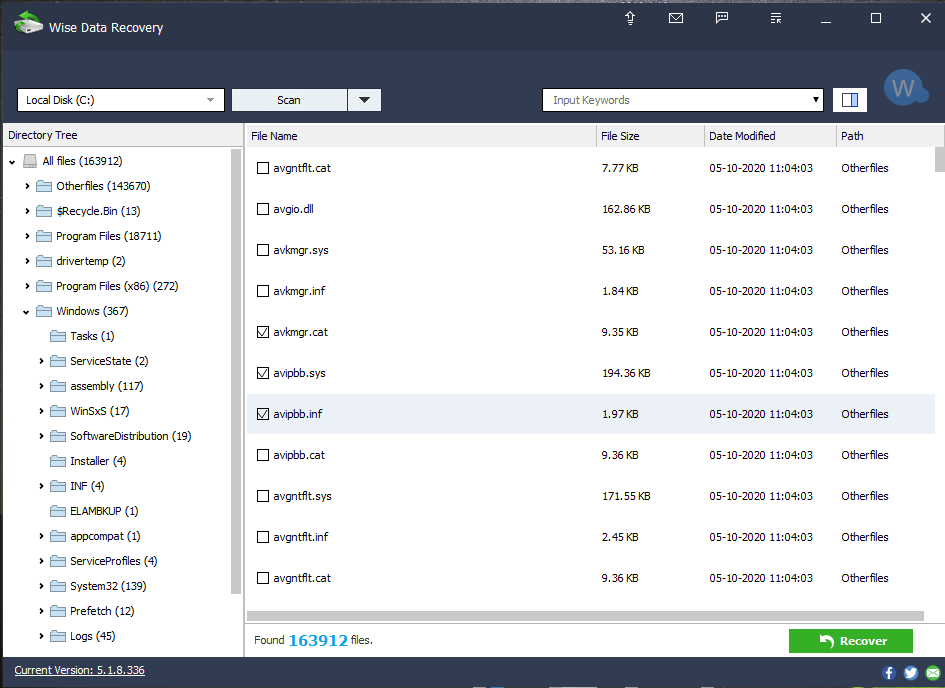 The directory tree on the left makes things more sorted for you. Once you are sure of the files that you wish to recover, simply select the file by clicking on the checkbox and then clicking on the recover option present on the right.
Top Alternatives Of Wise Data Recovery Software
Provider
$ Per Year
Top Features
Frequently Asked Questions
Q1. What is Wise Data Recovery?
As the name suggests, Wise Data Recovery is a data recovery program. It helps you recover data that may have accidentally been removed from your computer because of some or the other reason. It could be a computer crash, or maybe you have deleted a file permanently accidentally. It recovers various kinds of files, such as documents, videos, audio files, text files, etc.
Q2. Can I Preview My Files Before Deleting?
Yes, after you have selected the files, you have an option to preview the data before you hit the recover button. By this, you can be sure that the file you are recovering is correct.
Q3. How To Recover Data Using Wise Data Recovery?
After you have installed Wise Data Recovery, choose the drive location from which you wish to undelete the files
After you have selected the location, you can preview each file and see if it's the one that you want to delete
Once you are sure of the data, click on the checkbox next to the file
Now locate a recover button that is green in color and click on it
Q4. Is Wise Data Recovery A Free Tool?
Yes, initially you can install the Wise Data Recovery tool free of cost. But that comes with certain limitations such as no priority customer support and accessibility to only a quick scan. But if you opt to choose a premium version that starts at $23.98 per month for one PC, you can get access to priority customer support and deep scan options as well.
Q5. How Can Reach The Customer Service Support Of Wise Data Recovery?
You can reach customer service support via email. Also, Wise Data Recovery has tons of written content on several issues that a user might face when using the product. The only drawback here is that there is no live chat support. Also, to gain priority customer support, you will have to purchase a premium option.
The Final Verdict
Wise Data Recovery is a simple and secure data recovery tool. All in all, it is worth every penny spent. Like most excellent data recovery tools, it also helps you preview the scan results before you take any action. Which means you can decide whether to keep or delete the file. Even though the tool is lightweight, you can move it onto a flash drive and use it on a PC where you wish to recover data. Though the price might be a little high than for such a tool, you will not think twice.