If you are looking for a photo editing software for your computer, this is the right blog for you. We have curated a list of the best photo editing apps for PC which will help both beginners and professionals to make their images more aesthetic and attractive. With the help of these tools you can quickly enhance your photos and share them with the world
Why Do We Need Photo Editing Software?
A photo editing software is used to alter the digital images on your devices. It comes with a variety of tools to enhance the picture quality with color correction, brightness adjustments, adding effects and other elements. In previous times, it was mostly professional photographers who used to invest in such image editing software. But now, with the presence of social media, everyone is keen to post high-quality snaps, and thus the best photo editing software for beginners is in demand. 
When you are editing images on your computer, it is mostly the digital photographs transferred from the digital cameras and smartphones. The editing software also often adds a feature to change the file formats as multiple platforms do not allow capturing or sharing all kinds of image formats. Other prominent features include adding blur effect, removing unwanted objects, adding text and other interactive elements.
1. PhotoDirector Essential (PhotoDirector 365)
Price – $54.99 per year
Compatibility – Windows 11, 10, 8.1, 8, 7.
Reasons to buy – Includes features similar to Adobe Lightroom and Photoshop.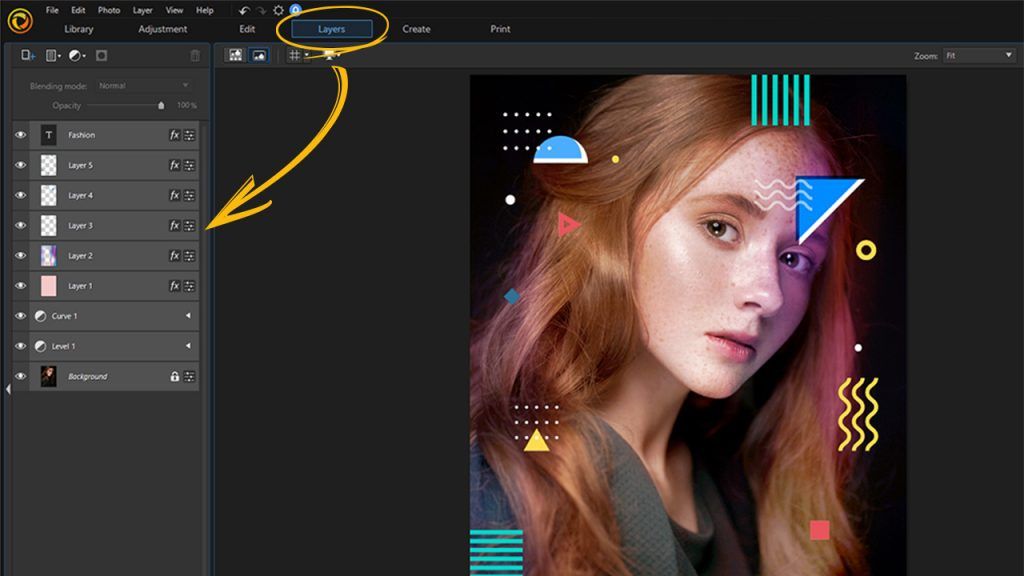 PhotoDirector Essential is among the most popular and trusted photo editing apps & the credit goes to its user-friendly interface and advanced photo editing tools. You can easily edit and create incredible images quickly by using its host of layer editing tools & AI features.
Highlights –
Cross platform compatibility. 

Batch image editing.

Denoise & anime effects. 
Pros:
Video tutorials added to help beginners.

User-friendly Interface.
2. Adobe Lightroom Classic
Price – $9.99 per month
Compatibility – Windows 11 & 10.
Reasons to buy – Professional-level editing for digital images at a faster processing rate.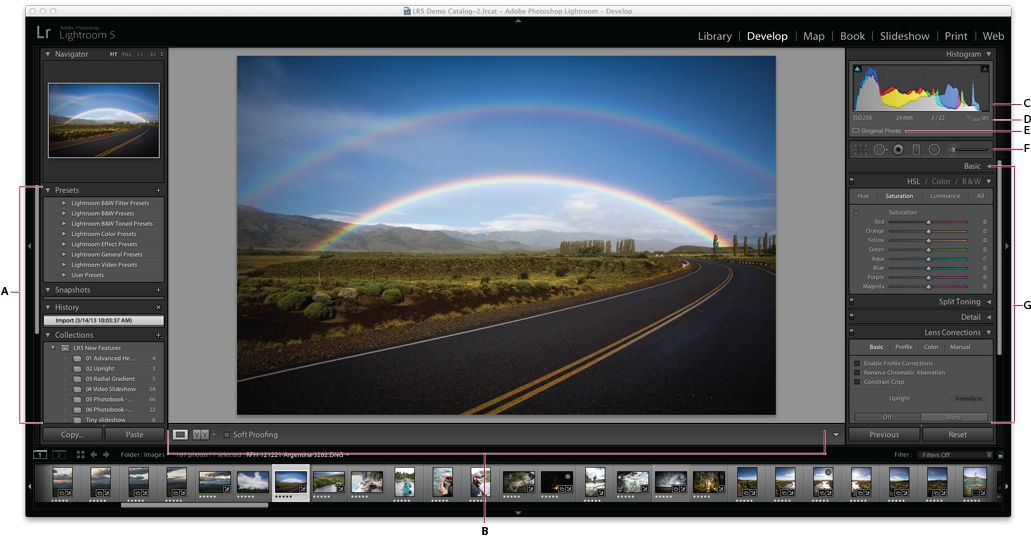 Another most used and popular photo editing tool for desktop is Adobe Lightroom Classic, known for its comprehensive editing tools for  precise editing and to make minute adjustments and masking. Available for multiple platforms, you can enhance photos by punching colors, removing distraction and more.
Highlights –
Powerful & Precise editing. 

Comprehensive preset list. 

High Quality professional output.
Pros:
Cutting-edge imaging technology used.

Includes photo management & organization
3. Adobe PhotoShop
Price – $239.88 per year
Compatibility – Windows 11 and 10.
Reasons to buy – Great for graphics artists to make changes in photos with a large number of tools.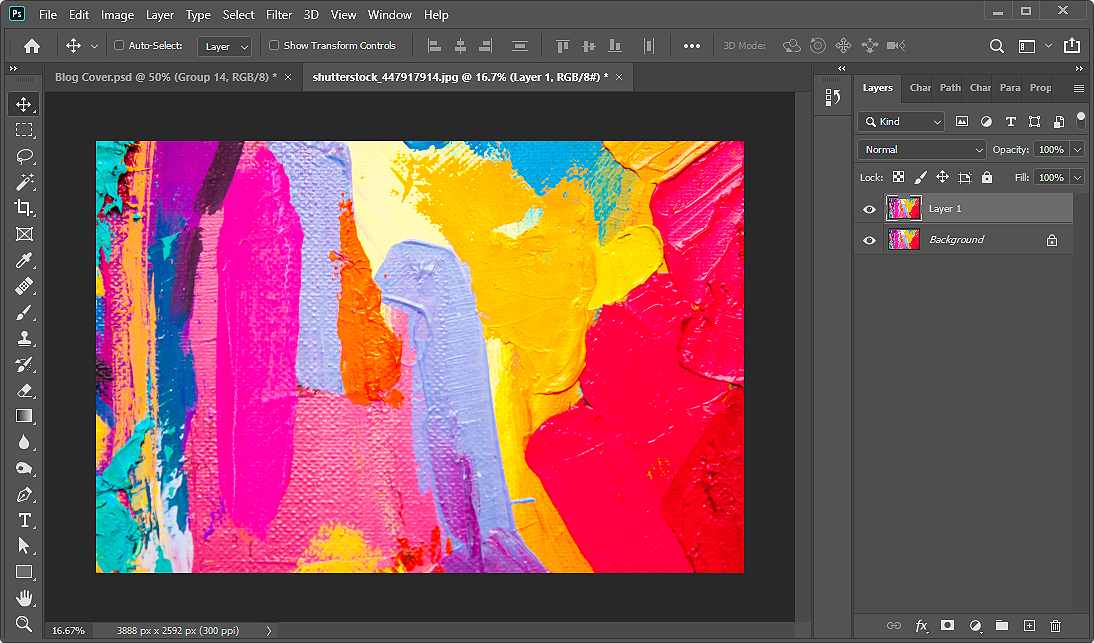 Adobe PhotoShop has been the gold standard for photo editing software for a long time now. It offers a comprehensive list of advanced photo editing tools to blur, colorize, layer, blend etc, along with AI-powered algorithms to help you create stunning photos. Irrespective of a beginner or professional photographer, their simple and elegant interface, makes it easy for users to get started. 
Highlights –
Advanced editing tools. 

Available for all devices. 

Easy to use interface.
Pros:
Use multiple image layers to create complex modifications.
Supports Plug-Ins, Filters, Textures, Overlays, and Actions.
Design and illustrate 3D images.
Watermark customization with both text and graphics
Cons:
A bit pricey for the individual user.
Not ideal for batch editing.
Requires a lot of practice to master the tool
4. Affinity Photo
Price – $40.99 per year
Compatibility – Windows 11 & 10.
Reasons to buy – Capable of performing high end photo editing from your computer.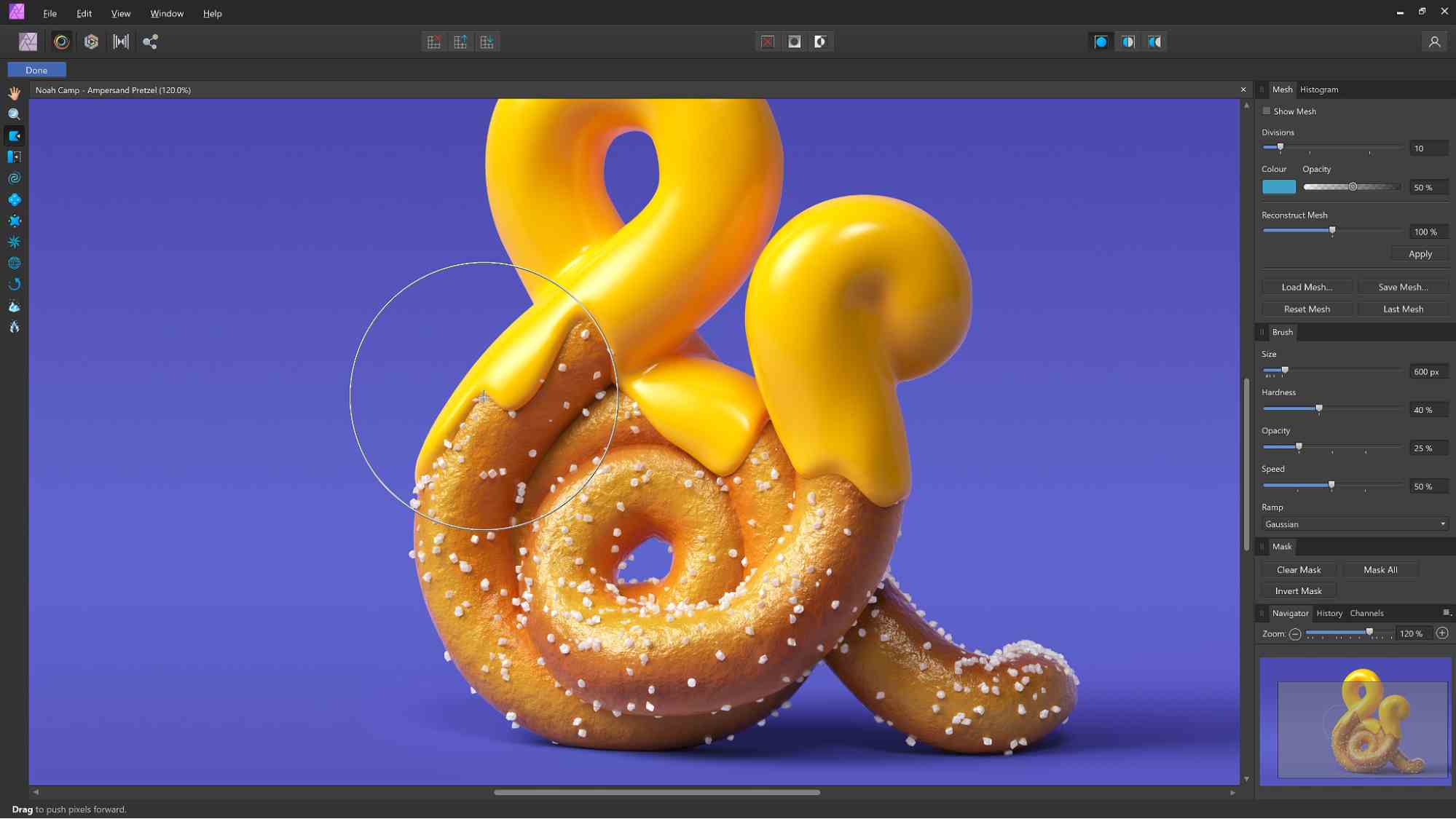 Affinity Photo is another fully loaded photo editor that provides an intuitive and elegant interface, coupled with extensive editing tools to produce stunning images in professional and high quality. It is an incredibly fast and proficient editing program, which lets you enhance images to the highest precision levels. 
Highlights –
Faster and precision editing tool. 

Preloaded library and custom tools. 

Real- time editing.
Pros:
Fast & powerful editing tools.

Supports a large number of image formats.
Cons:
Slows when using large photos
5. GIMP Photo Editor
Price – Free
Compatibility – Windows 11, 10, 8.1, 8, 7, XP and Vista.
Reasons to buy – Freeware with advanced editing features and available for multiple platforms.

Looking for an excellent free image editor? Then you should definitely consider GIMP Photo Editor. This Open Source and free photo editor is cross-platform compatible, and supports high customisation options and plugins. Its extensive editing tools are great for photographers, graphic designers and illustrators. 
Highlights –
Excellent color accuracy. 

High level customisation. 

Clone Stamp & healing tools.
Pros:
Efficient photo editor toolkit
6. Movavi Photo Editor
Price – $49.95 per year
Compatibility – Windows 10, 8, 7.
Reasons to buy – Great for those looking for automatic & quick photo enhancements.

Movavi Photo Editor helps you easily edit photos with its simple interface, easy to navigate buttons to create flawless images. This smart photo editing tool is AI-powered and helps optimize photos for colors, contrasts, restoration etc. It offers more than 100+ preset effects and filters to choose from to edit. 
Highlights –
Powerful AI algorithms. 

Removes skin blemishes.

Removes unwanted objects easily.
Pros:
Remove blur from photos.
Apply digital makeup.
Cons:
Performance is slow with large photos.
7. Pixlr
Price – Free
Compatibility – Windows 11, 10, 8.1, 8, 7.
Reasons to buy – If you are looking for numerous effects to be added on your digital images, this free tool is the one for you.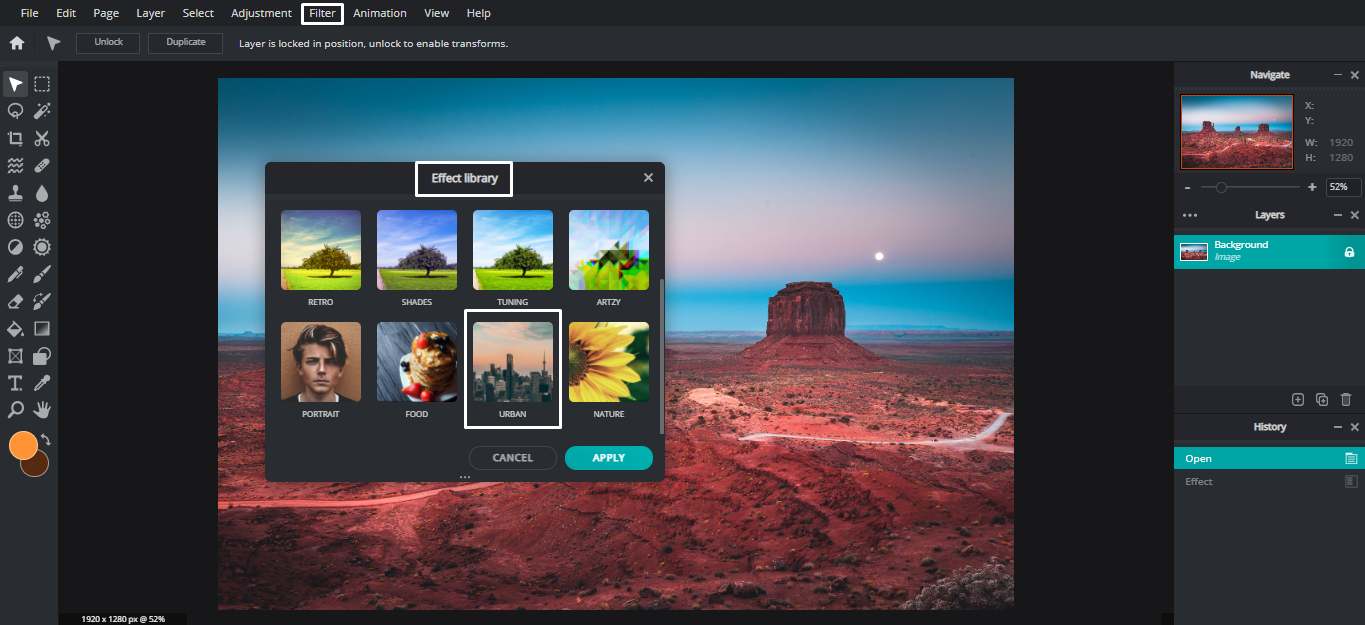 Pixlr is more than just an excellent photo editor. It helps you design, edit and animate stunning images straight out of your imaginations. This free photo editing and design tool is compatible for all devices and provides many crafted design templates to start from scratch. 
Highlights –
All-in-one photo solution.

Many pre-templates to choose. 

Free editing and design tool. 
Pros:
Collage-maker included.

Skin retouching tools
Cons:
Not recommended for professional use
8. Canva
Price – $119 per year
Compatibility – Windows 11 & 10.
Reasons to buy –  Use a Cross platform account to synchronize your work.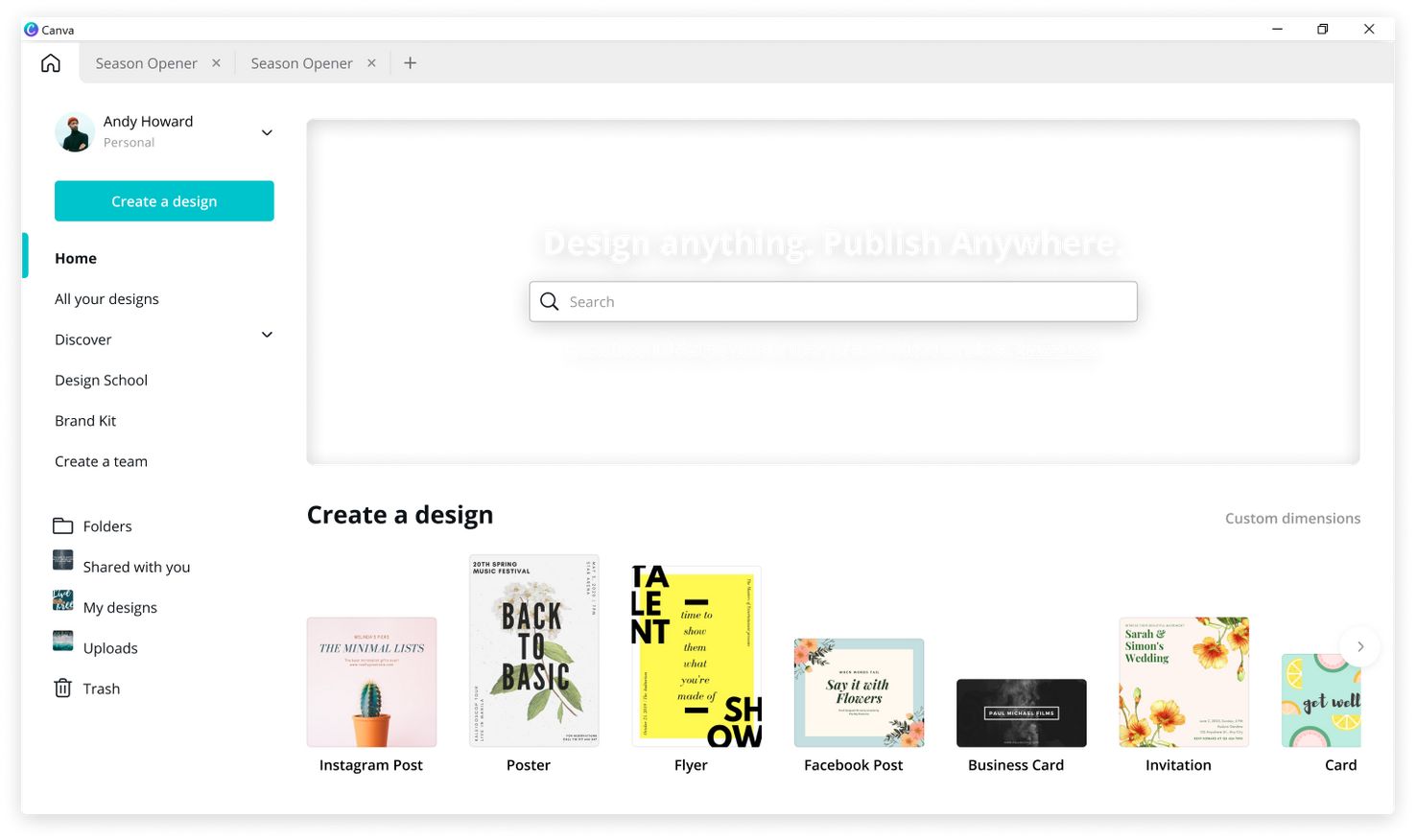 Canva is an intuitive photo editor which is available both online and for all devices including mobiles. This free photo editor for Windows application provides an excellent list of photo enhancer and editing features for novice and professionals. You can easily edit your photos and share them online quickly. 
Highlights –
Available both online and desktop. 

Simple and easy to use. 

Huge design templates list. 
Pros:
Pre-made layouts for social media.

Easily export images on various platforms
Cons:
Not available for older Windows versions
9. Luminar Neo
Price – €119 /year 
Compatibility – Windows 11 and 10 (1909 or higher version).
Reasons to buy – Professional photo editing software which does not require much learning to start working with.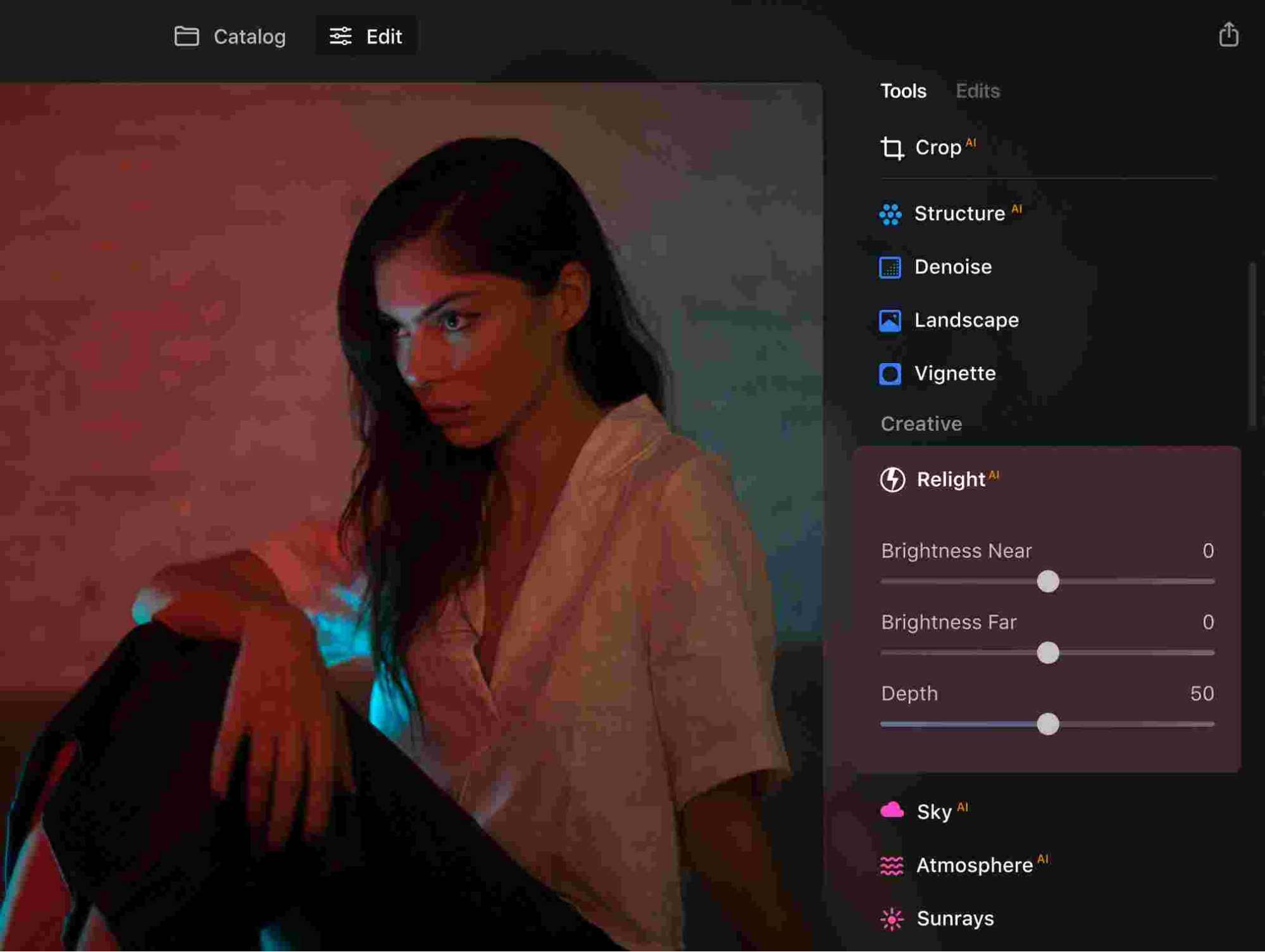 Luminar Neo is another photo editing software which works as a standalone application as well as a plugin for Adobe Photoshop or Lightroom on both Windows and Mac. Its intuitive interface offers an extensive list of AI-powered editing tools to help you enhance images and produce stunning creations. 
Highlights –
Works as a plugin also. 

Relight photos in 3D.

Includes AI-Powered tools.
Pros:
Good for denoising images.

Optimized results for edited photos
10. Fotor
Price – Free
Compatibility – Windows 11, 10, 8.1, 8, 7, XP and Vista.
Reasons to buy – Free basic package includes everything for the best photo editing software for beginners.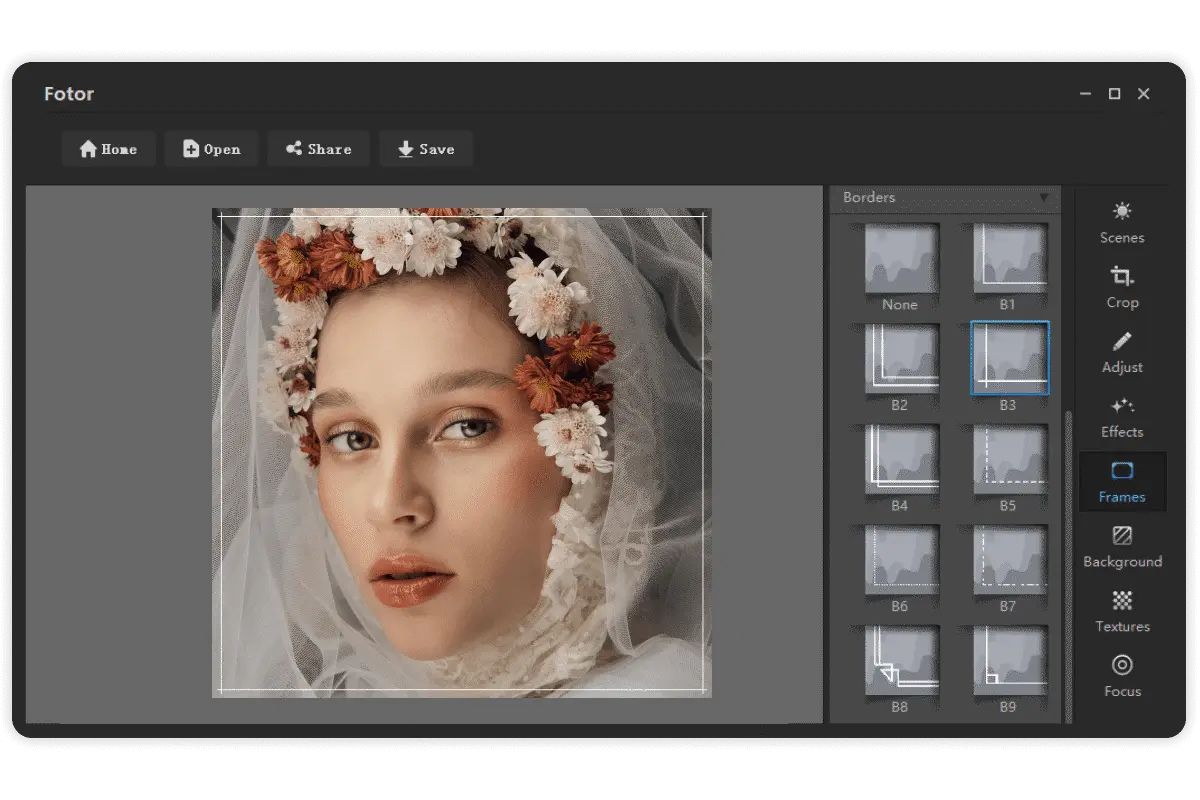 Fotor is another all-in-one free photo editing tool available for your computer. It provides extensive editing and photo enhancer tools to create incredible images using its clean and intuitive interface. You can also utilize its long list of available templates to create collage and design. 
Highlights –
Batch picture editor.

Comprehensive enhancer tools.

Create collages with readymade templates.
Pros:
Fast editing with a simple interface.

Lots of filters and effects
Cons:
Missing brush and drawing elements
Frequently Asked Questions
Q1. What is the best photo editing software?
PhotoDirector, Adobe Lightroom, Adobe Photoshop are among the top photo editing software for Windows. They are of great use for the professionals as well as the beginners.
Q2. How Much Does a Photo Editing Software Cost?
The cost varies for different image editing software as per the features provided by them. Although you can also get a free photo editing software. 
Q3. What is the best photo editor that's free?
GIMP is one of the free photo editing software for Windows which is also open source and can be altered as per your requirements. It can quickly manipulate the images with retouching, adding elements and more features. 
Verdict –
PhotoDirector is termed as the best photo editing software for beginners as it has a user friendly approach with the sleek interface and video tutorials. Adobe Lightroom and Photoshop are the best but due to its cost it is suggested to be best for the graphics artists and other professional users. If you are looking for an affordable and efficient way, go for GIMP which is an open-source and free software for Windows.We look forward to your comments to know more about your opinion on this blog post.
Also, if you liked this, we recommend you check out the best duplicate cleaners for Windows to remove unwanted files to declutter your PC. For more such reviews on Windows software, keep visiting Top10PCSoftware. Also, follow us on social media platforms for the latest updates for Windows software. We are on Twitter, Facebook, Pinterest, and Flipboard.