If it is anything to do with data like Backup, Recover, Repair, and Convert, then you can always look to Aryson Technologies for their premium products and services. The Aryson Windows Data Recovery Software is no exception and is the finest way to recover all your files that have accidentally deleted or lost while system crashes or format.
Aryson Windows Data Recovery – A Brief Overview
Aryson Windows Data Recovery Software is an amazing software that can help the user to recover different types of files such as photos, emails, audio or video files, etc. that are missing or deleted. These files can also be recovered from normal as well corrupted partitions and extend to removable storage devices of any type including SD cards, Micro SD cards, Flash disks, pen drives, and external hard drives.
Also Read: 10 Best Free & Paid PC Cleaner Software
This software can restore all sorts of data files from any type of partition like FAT or NTFS even if the drive has some kind of corruption or damage. Any user using Windows operating system can be assured that it would be possible to a great extent to get back any image, audio, document, or video file that was corrupted or accidentally deleted.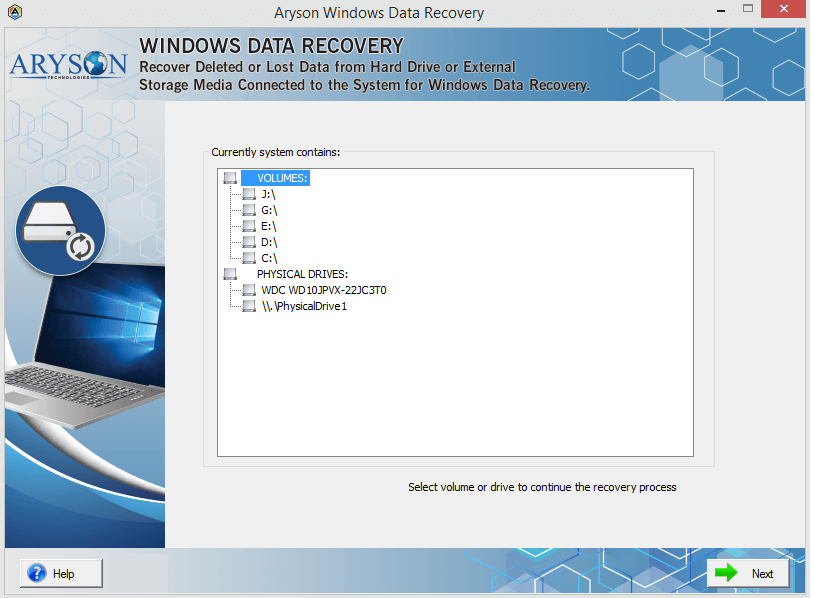 Steps to Recover Lost or Deleted Data on Windows
Step 1. Download and Install Aryson Windows Data Recovery Software.
Step 2. Select one of the Volumes or Physical Drive and click on the Next button.
Step 3. Select mode from standard or advanced.
Step 4. Choose the location to save your lost files.
Step 5. Click OK button to recover the data.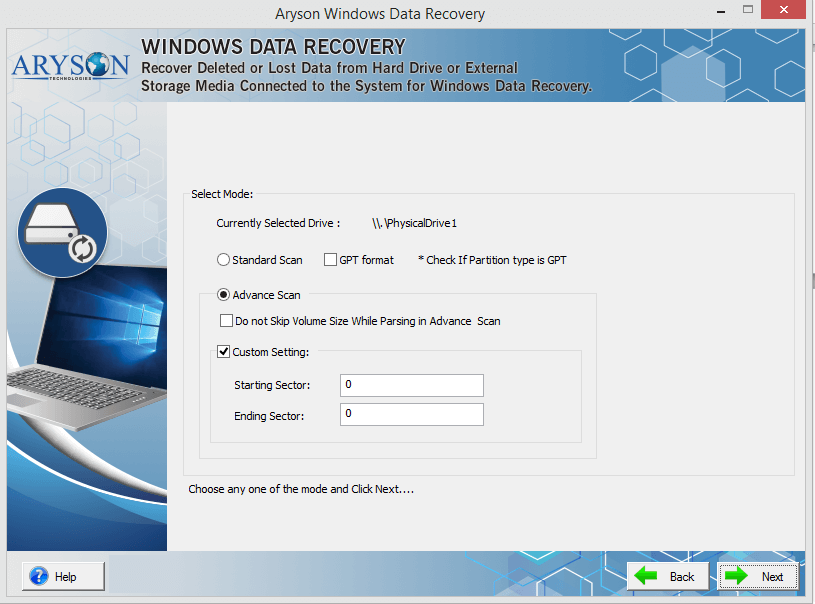 Aryson Windows: A Brief Overview
Starts from
$
39
per year
Advanced Partition Recovery
Detailed Sector-Wide Scanning
Filters For Accurate Results
Recovers data from any storage device
Scan to Recover Any Type of File
Scans External Drives & Cards
Data Recovery & Protection
Guaranteed Recovery Features
Rescue For All Data Loss Situations
Pros:
Restores corrupt and damaged storage devices.
Attractive user interface.
Preview feature in tree format.
Supports all Windows operating systems.
Recovers from a crashed system.
Supports FAT and NTFS with file variation.
All storage devices are supported.
Has two modes of scanning.
24/7 support available via Chat and Email.
Cons:
No telephonic support.
No multi-platform support
Bit expensive
5 Alternative of Aryson Data Recovery Software
Provider
$ Per Year
Top Features
Now that we have discussed all the benefits and limitations of Aryson Windows Data Recovery Software let's examine the software based on Interface, Features, Updates, Pricing, Speed, and Customer Support.
The GUI of Aryson Windows Data Recovery Software has been carefully designed to be easy to use and carry out the task as soon as possible without any complex features.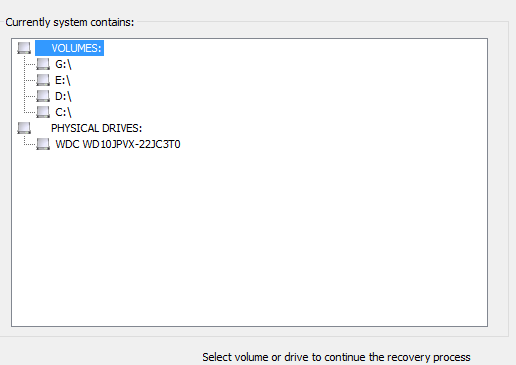 The first screen prompts the user to choose the volume or drive partition that needs to be scanned to recover the lost files. If you are not sure of the logical drive or if they are created after a new format then I suggest you opt for the Physical Drive, which means the number of storage drives attached to your computer. In this case, it is a Western Digital hard disk attached to PC.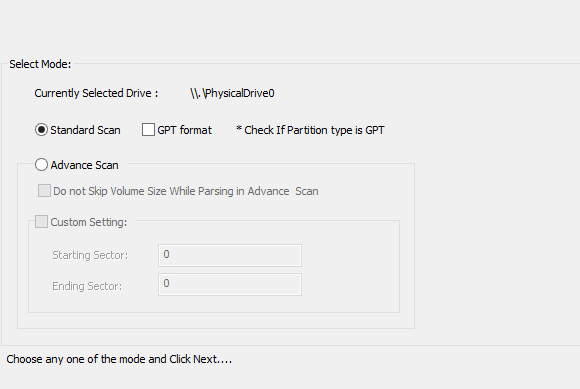 The next screen asks the user to choose a method of Scan- Standard or Advance.
Standard: The Standard method is quick but may not perform a deep scan through the hard disk.
Advance: The Advance method takes considerable time but will perform a deep scan through the hard drive.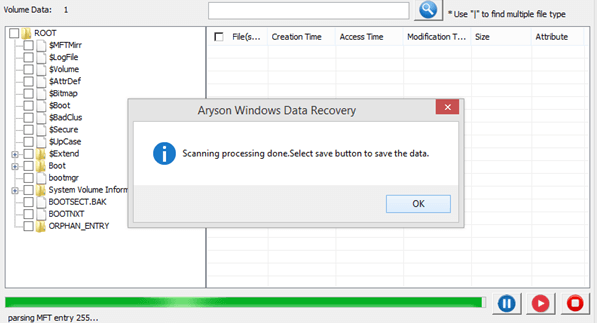 Once the scan is complete, the users get an option to save their recovered files. And that is all; there is to know about running the Aryson Windows Data Recovery Software. This interface has been carefully designed to suit the needs of all and can be used by anyone who is not a computer professional.
Lost & Deleted File Recovery
Aryson Windows Data Recovery software has been designed to restore data files from those hard disks that have been described as corrupted or cannot be accessed. The boot sector from these drives might have been modified, resulting in these hard drives not being able to display their contents when connected. Also, there are cases when you accidentally deleted a file from the recycle bin and want it back. In both these cases, this software can recover lost and deleted files after scanning the logical and physical drives on your system.
As discussed earlier, Aryson Windows Data Recovery Software was developed to restore data from corrupt and dead hard disks. This feature requires a robust algorithm running in the background, which can recover files from all the FAT file systems and partitions like FAT16, FAT32, and FAT64 (exFAT) used by the Windows Operating System.
After Microsoft decided to overcome the limitations of the FAT system, it decided to create New Technology File System or NTFS as it more commonly known. Aryson Windows Data Recovery Software can restore images, documents, and audio and video files from the corrupt NTFS storage disks and recover them in a healthy state.
Advanced Search & Preview
The advanced search and preview feature of Aryson Windows Data Recovery Software assists the users to check all the contents after a scan has completed. This helps the user to select a particular file for urgent recovery first as the complete restoration process might take a lot of time. Also, after the scan is completed there would many system temp and junk files which are not needed and will occupy unnecessary space if restored. Hence it is wise to check the data before restoring them, and this is only possible because of the review feature.
Recover Data from Internal & External HDD
Aryson Windows Data Recovery Software is quite capable of scanning all types of storage devices like external hard drives, flash disks, pen drives etc. This also includes the internal hard disks as well. Once scanned, this software can retrieve lost documents, images, emails, and even databases.
Any software, no matter how complex, must always have an easy to use user interface and Aryson Windows Data Recovery Software has been designed for people who are a novice when it comes to computers. A few clicks will get you the lost and accidentally deleted files back to where they were initially placed.
Aryson Windows Data Recovery Software was specially developed for the Windows operating system only. With this, it was carefully designed to work with all the current operable windows operating system from Windows XP, Vista, 7, 8, 8.1 and finally 10. This helps to increase the number of customers as well as systems that this software can recover files from.
Recover Data from Storage Media Devices
Storage Media devices include not commonly used tools like Super Disk, Magnetic Strips and Hard Drives. Aryson Windows Data Recovery software assures its users that it can restore deleted and lost date from these devices as well.
Recover Data from Flash Memory Devices
Other than Storage media devices, there are Flash memory devices that include USB Flash disks, SD and Micro SD cards, smart media cards, SSD and SDHC cards. Aryson Windows Data Recovery Software can also scan these drives once they are connected to your Windows computer and examine them for any lost files with ease.
Get Back Data from Bad Sector
Sometimes a bad sector develops on your hard drive, making it impossible to read and write on that particular sector of the disk. The data that entirely or partially stored in that specific sector is as good as lost. Still, Aryson Windows Data Recovery Software can read those unreadable bad sectors and can retrieve that data for you.
Developing software and selling it is not a one-time transaction. Software without updates becomes obsolete within weeks of development. With the ever-changing and dynamic IT field, every software manufacturer needs to keep releasing updates and push it out to the customers. Aryson Windows Data Recovery Software has a unique auto-update feature, which means the user does not have to check for updates manually. Once the user connects to an internet connection and launches the software, it will automatically search for updates from the main server and update itself if necessary.
Aryson Windows Data Recovery Software is one of the cheapest software that recovers your data efficiently as compared to others in this category. There is a basic version which can be downloaded for free for demo purposes. This version is fully functional with the recover limit of the lost data capped up to 2 GB only.
The full version does not have any such limitations and saves every single bit of data recovered and cost only $39 for a single license that is valid for 5 computers.
The administrator license is at $99, and the technician license is a bit high priced at $299, but then those are for businesses that would treat this as an investment to make more profits out of it.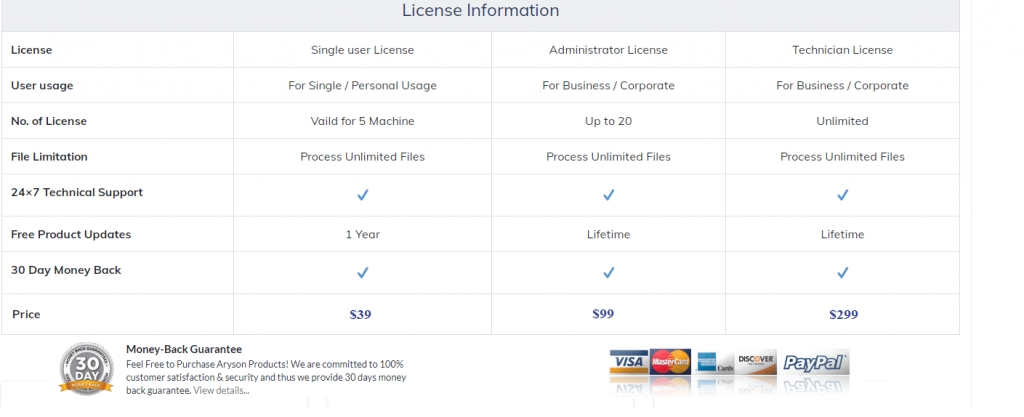 Software that scans your entire computer, searching every nook and corner of your hard drive and examines the hidden sectors, will without a doubt take a lot of time. And this is not the case with Aryson Windows Data Recovery Software alone but with all the software in this category unless they do not perform deep and thorough scan. However, while looking through a single folder, the scanning speed was astonishingly quick.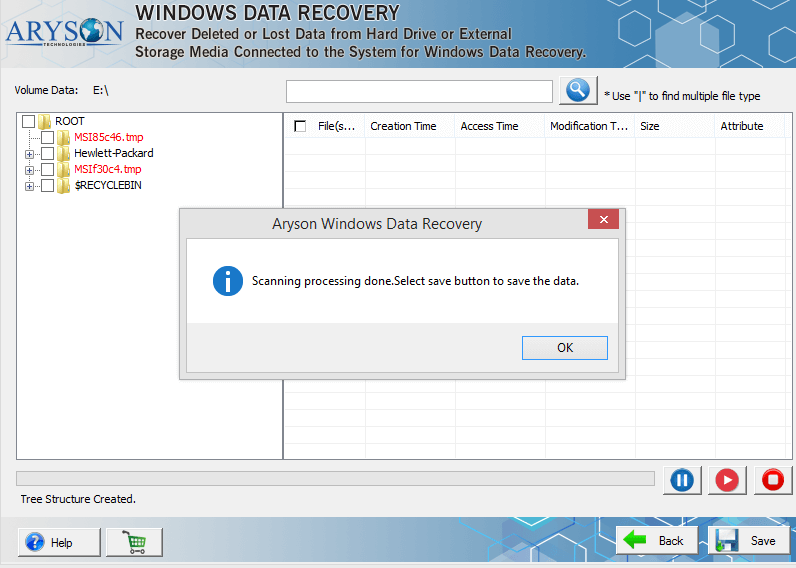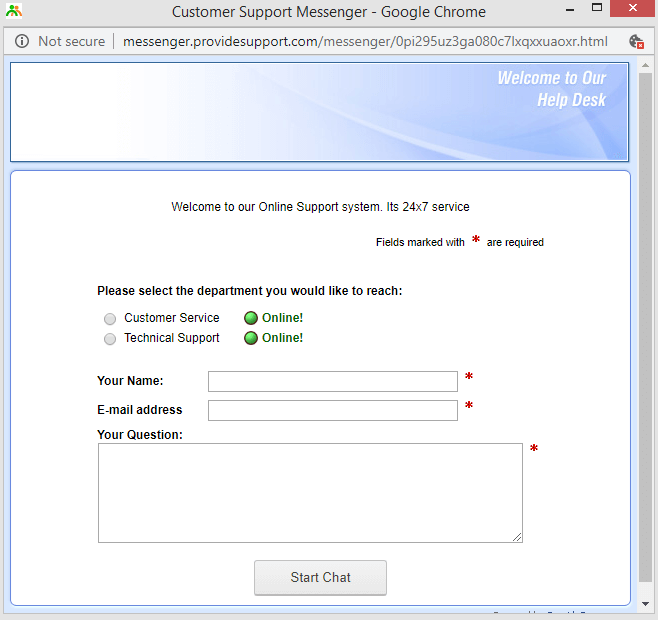 Aryson has deployed a 24/7 Tech Support via Chat and Email. The Live Chat Blue button is available on the main page of the website and all the following pages as well. When click, it opens a new window capturing a few details and then connected you very quickly to a chat agent. Alternatively, you can email them at Reach Us: support@arysontechnologies.com.
Although the chat agents are beneficial and prompt in their reply, answering both sales and technical queries, I still feel the absence of voice support leads to a deduction of 10 % from their score.
The Final Verdict
There are many reasons why anyone would need a Windows file recovery tool. When using a computer, you can face issues with corrupt registry files, hardware failure, system crashes or malware infection. All these issues and some others as well can result in the loss of data and files. And if that happens, you need an excellent Windows file recovery software to save your files and get them back. And, Aryson Windows Data Recovery Software is the right software to do that for you.