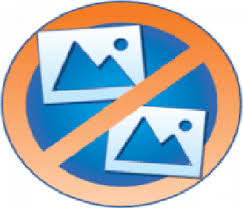 Duplicate Photo Cleaner
Duplicate Photo Cleaner: Find and clean Duplicates
Have you been struggling with keeping your photo collection managed with too many duplicates on it? The best way to get rid of hundreds of duplicate photos on a computer is to use one of the best photo cleaner apps. Here we bring you a Duplicate Photo Cleaner review to help you find and clean duplicate photos from Windows PC.
What Is Duplicate Photo Cleaner?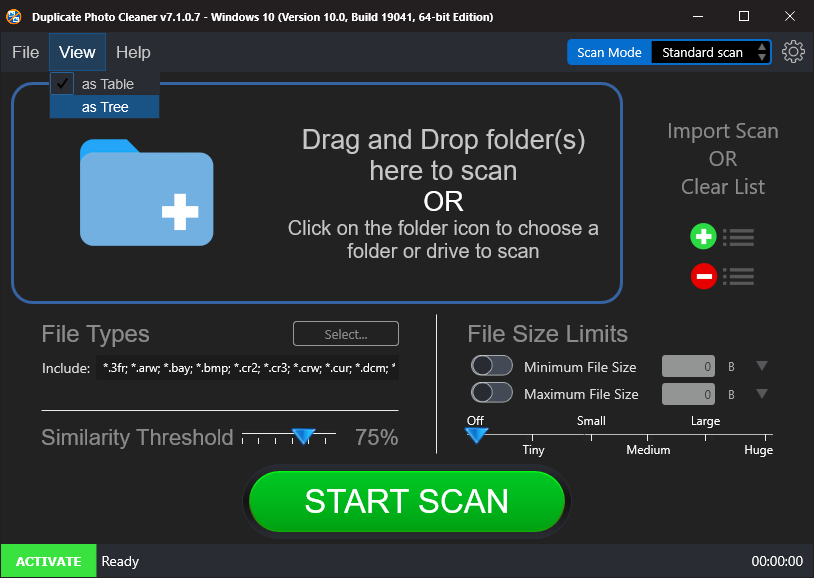 Duplicate Photo Cleaner is a product from WebMinds. Inc is a known software publisher from Florida, USA. This duplicate image finder for Windows is based on the advanced image similarity finder. It will give you instant results as you scan your computer for duplicates. Duplicate Photo Cleaner also helps the user a lot by giving the option of comparing similar images side by side. This lets them choose manually which one of the images they will keep and which to delete. In the Duplicate Photo Cleaner review, you will find a detailed view of its functionality and features.
Why Choose The Duplicate Photo Cleaner?
Duplicate Photo Cleaner is a duplicate photo cleaner app for Windows PC. It is also available for Mac users and it uses advanced technology to search for similar photos on your system. This works with the smart image algorithm and several settings to help the users achieve the desired results. This works in favor of any user as they can get to weed out the unwanted exact copies and similar images from their photo collection. What makes it one of the best duplicate photo cleaners for Windows are its advanced features. The added features as highlighted below makes it one of the best apps to delete duplicate photos.
Smart Image Algorithm
Compare images side by side
Automatic selection
Similarity Threshold
Import the scan
Define customized file sizes
Free trial without registration
Search for selected file types
Move to another folder
Delete permanently or move to the Recycle bin
Get a detailed Scan summary
Mark the files manually
Ignore List
Comparison Methods
Bitmap Size
Exact Match
GPS
Matching Level
Time Interval
Grouping Results
Automark
Change Auto Marking Selection Priorities
Clear Cache
Exclude Folders
Unmark All
Others
All file formats supported
Preview
Detailed view
Image view
Metadata
Technical Specifications-
Current Version- v7.1.0.7
System Requirements-
Operating System – Windows XP/Vista/7/8/10/11
CPU: 400 MHz or higher
RAM: 128 MB or more
Hard Drive: 5 MB of free space
How To Install Duplicate Photo Cleaner?
Let's begin with the following steps to learn how to download Duplicate Photo Cleaner on your Windows PC. First, make sure you are using one of the above-mentioned Windows versions for it to be compatible with.
Step 1: Click on the download button given below or visit the official website and click on the Download for Windows button on it here –  https://www.duplicatephotocleaner.com/
Step 2: Run the downloaded executable file and give it the necessary system permissions. Now click on the Install button shown on the newly opened tab.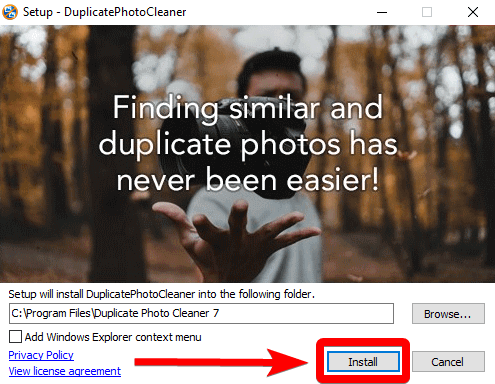 Here you will see the option to save any folder as per your choice by using the browse button or else it gets saved at a default location.
Step 3: The installation was very quick for us and you can see the app launched in a few seconds.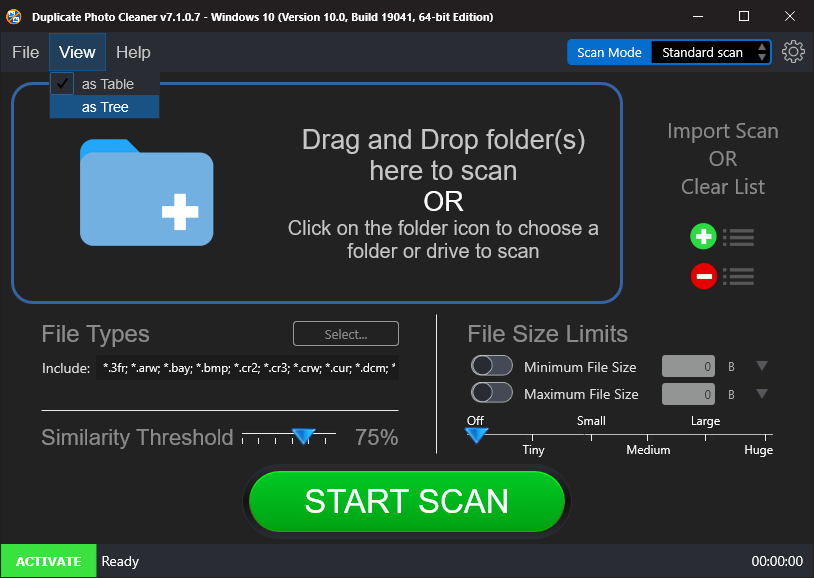 Additionally, register your account, or else this free duplicate photo finder Windows 10 will only delete a limited number of photos for you.
To register, click the Activate button shown in green on the Left- Bottom corner of the tool.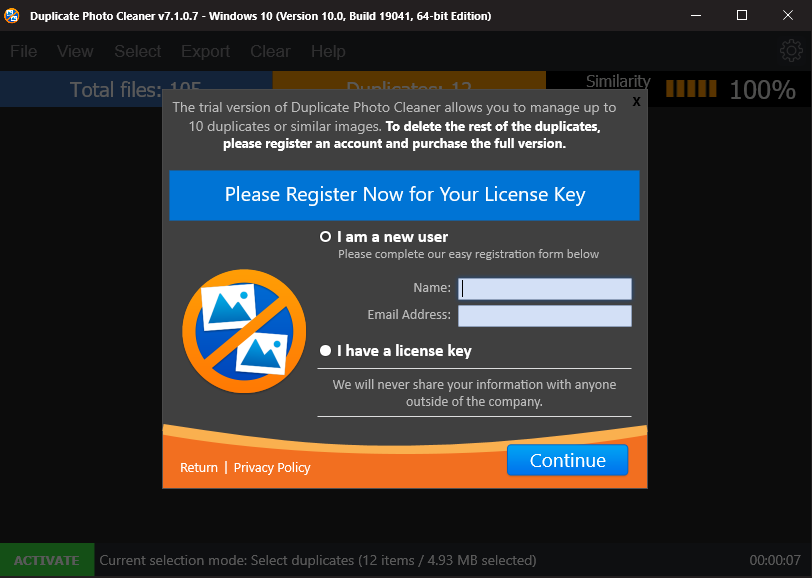 How To Use Duplicate Photo Cleaner?
Now that you are able to launch the product successfully on your computer, let's learn how to use this best app to delete duplicate photos. In the below-mentioned steps, we will tell you how to scan and detect duplicate photos on your computer in a specific folder.
Step 1: Launch Duplicate Photos Cleaner on your computer screen.
Step 2: Now go to the large blue folder icon to browse for the folder to select the files.
Alternatively, you can drag and drop the files and folder in this section as well.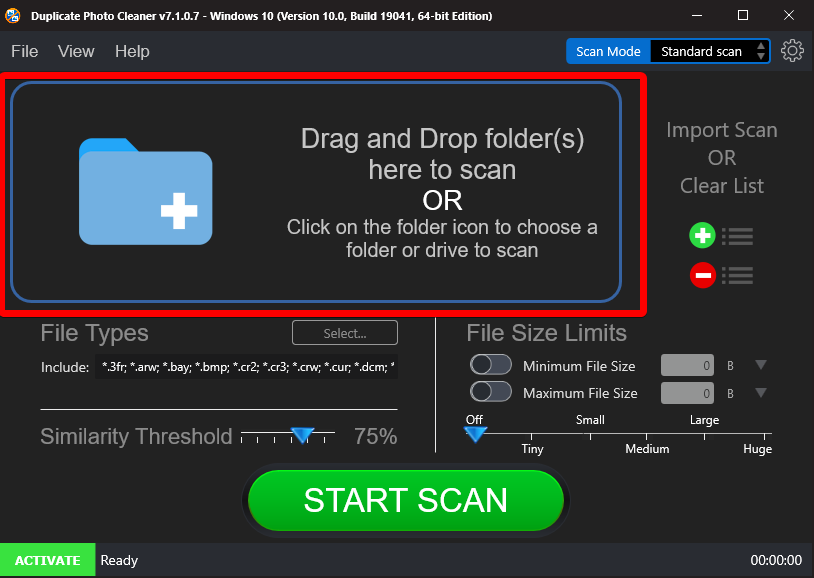 Step 3: Now go and browse through your computer and select the folder and click on Select Folder.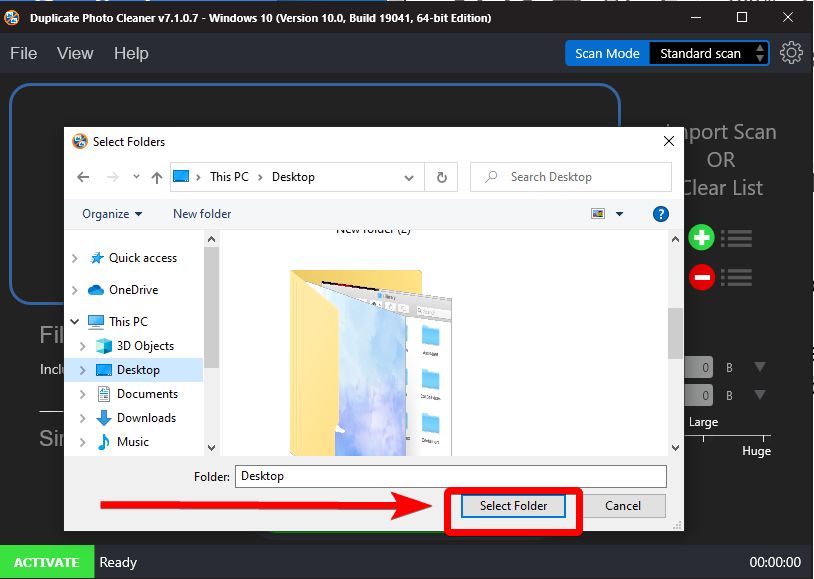 Step 4: Now the selected folder will appear on the Duplicate Photo Cleaner. You can add more folders to it if you like.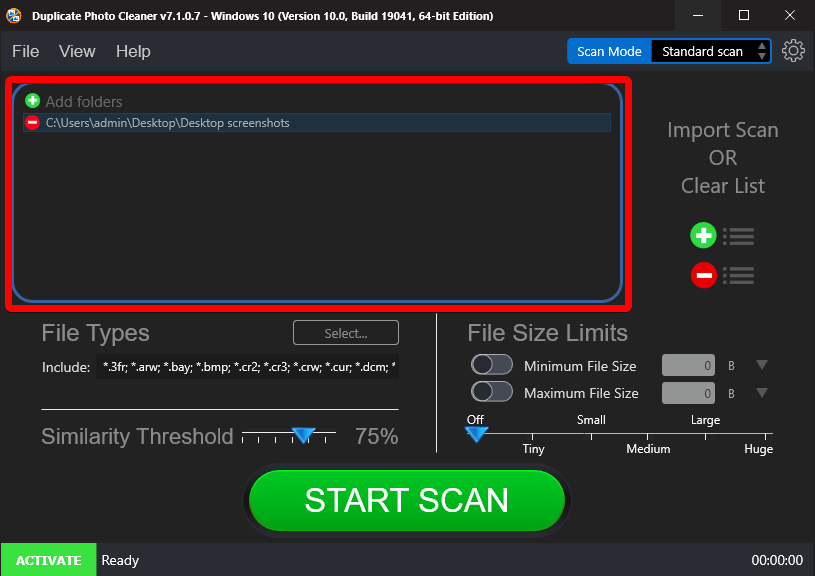 Step 5: Now, you can go to the filters such as File Types to select a particular file type on this selected folder.
Go to the Similarity Threshold to change the percentage of similarity for duplicates.
The File size limits can be inserted in the Minimum File Size and Maximum File Size options.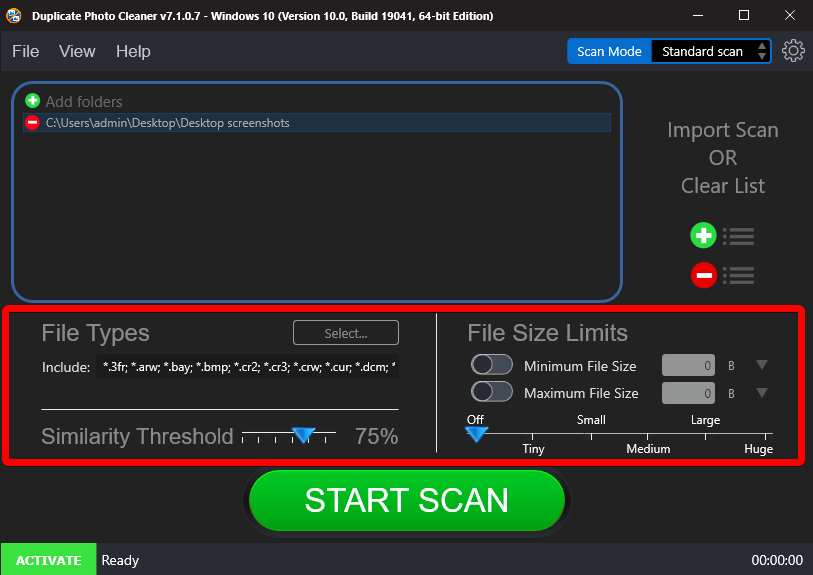 Step 6: The Scan option is Standard Scan and you do not need to adjust that one setting.
Now, you can click on the Start Scan button to begin the scan for duplicate and similar images on your selected folder.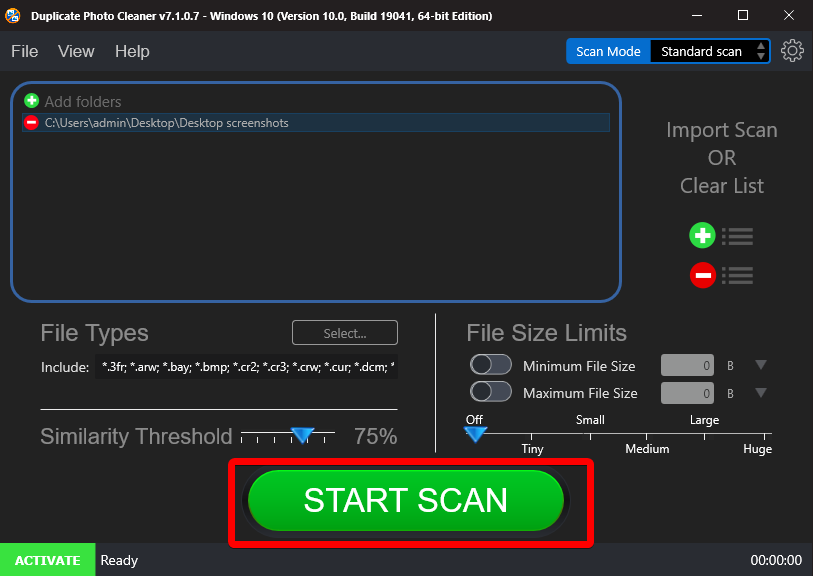 Step 7: The scan will take a few moments to a few minutes depending upon the number of files to be searched.
On this screen, you will get the option to close this action in the middle of it and to pause it as well. Although it will hinder your process and we do not recommend it.
Step 8: Once the scan is complete, you can see the number of exact and similar copies of images found in the scan. This will give you a summary of the scan and the disk space which can be freed after clearing the unwanted duplicate photos.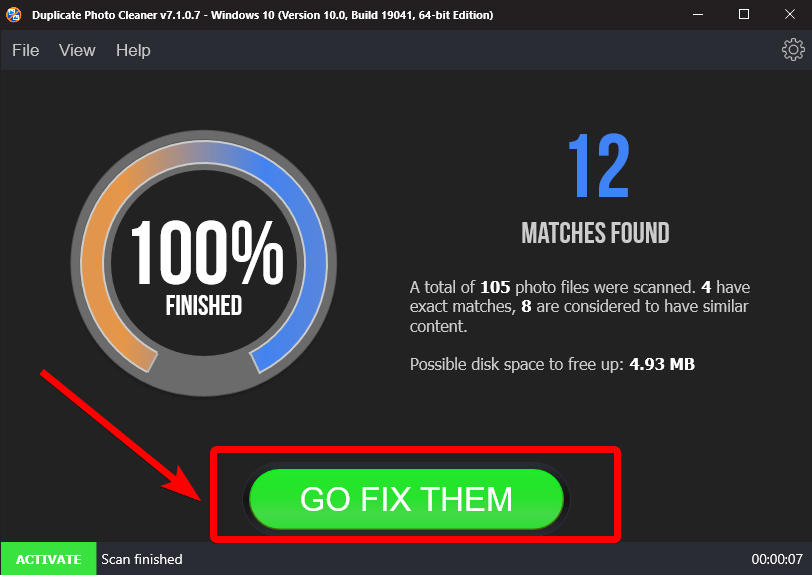 Step 9: Now click on the Go Fix Them button to remove these images from your computer.
Step 10: The next screen will show you the duplicate images for you to compare and delete them manually.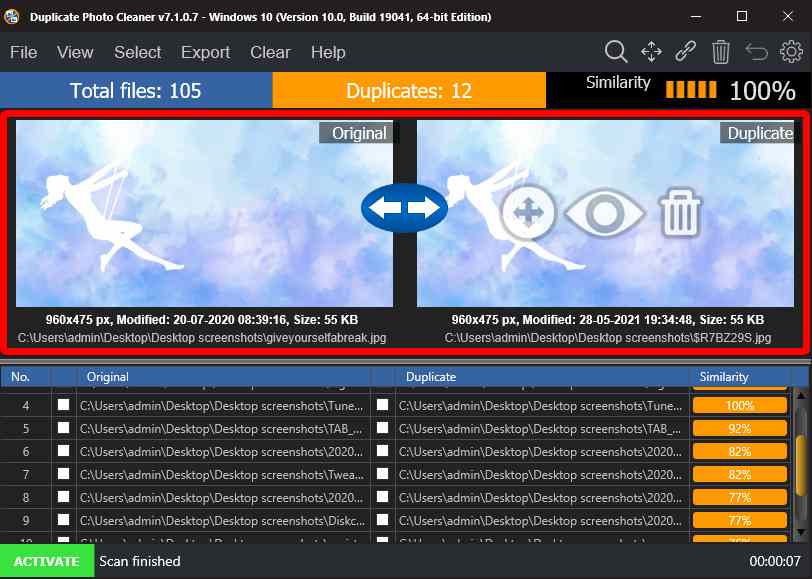 You can also read the detailed information about the images on both sides. It helps you to consider which image you would like to keep.
Step 11: Now, whichever images you would like to keep, mark them from the below list of Original and Duplicate.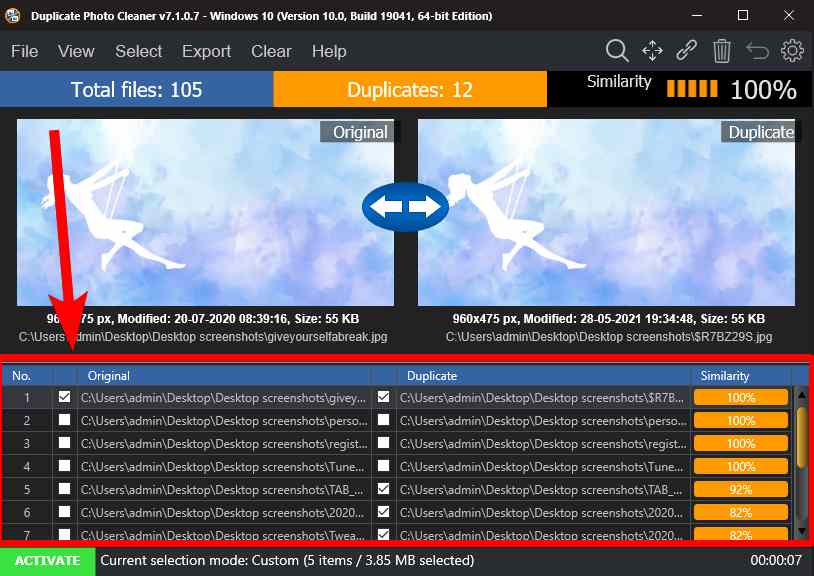 Step 12: Once you are done, click on the Trash icon on the Top-Right corner.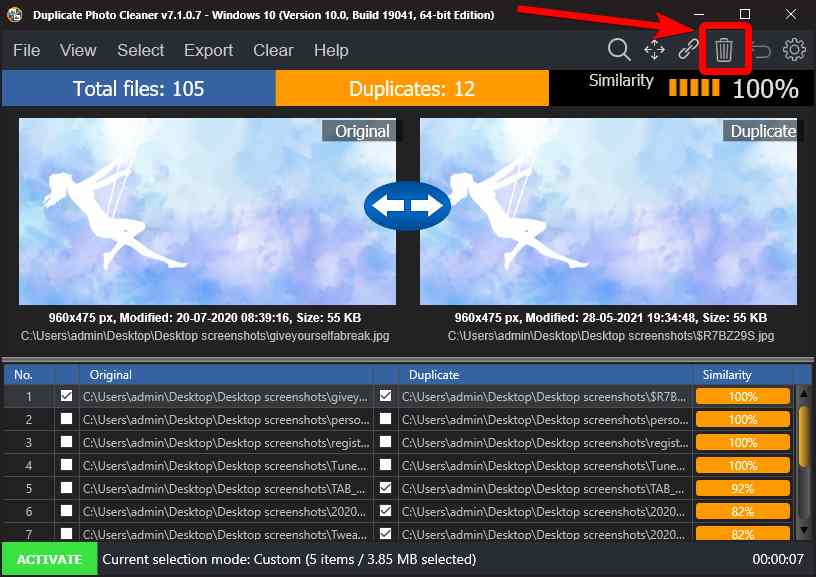 Step 12: The next step will ask you to choose between Delete Permanently or Move to Recycle bin. You can choose as per your requirement, if you are sure to delete them permanently, go for that option to get rid of them completely.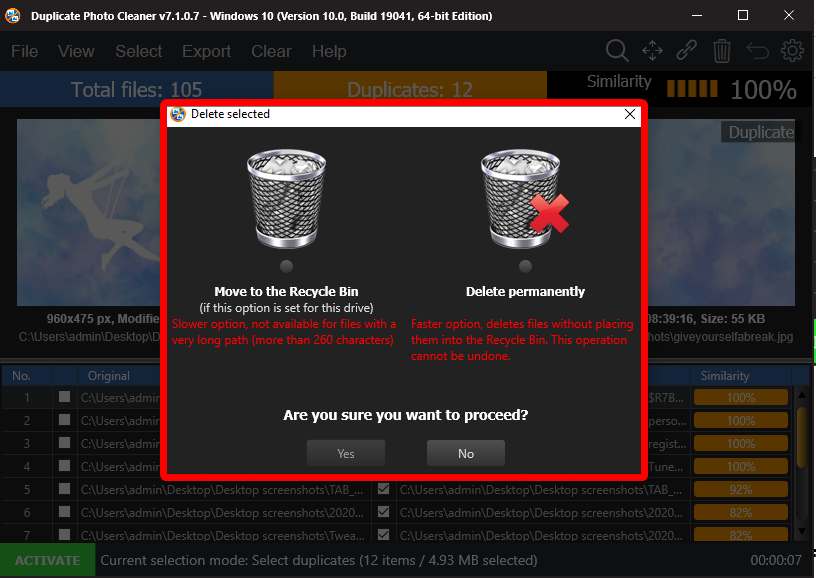 Click on Yes under the Are you sure you want to proceed.
Step 13: The images will be removed and you can see that you have deleted the duplicated images with the help of Duplicate Photo Cleaner.
The interface can be found as a compact tool with all the necessary options on the home screen. There are multiple options to help you out in every way, although we believe they have done a good job with the interface it can be a bit too much for a few novice users. As they are giving a number of details for the images and the scan results. The buttons are placed visibility clear all around the tool and this makes it one of the best apps to delete duplicate photos.
1. Automatic Selection –  In this feature, if you are out of time you can select similar images based on certain criteria automatically. This helps majorly in saving time and effort to go through every result. You get multiple options such as select by duplicates, original, high or low resolution, etc.
2. Comparison method – As shown in the above section, Duplicate Photo Cleaner can be deemed as a good duplicate photo remover tool. Here you get to see the scan results and the tool displays similar images side by side to compare. You get to select any of the images be it original or duplicate. This method helps the users in a suitable way to select the images to keep.
3. Ignore List – Here you can add certain files and folders if you do not wish them to be deleted unexpectedly. These images will be scanned but the final result will keep it from deleting them. Go to Settings> Ignore list to add to it.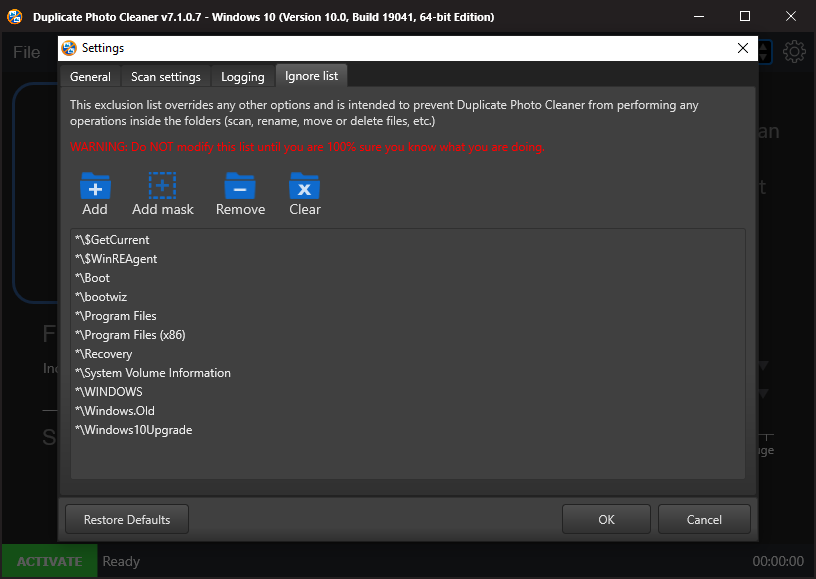 4. Customizable Filters – Several features such as Threshold, File Types, File Size make it easier for anyone to slim the scan results in case you have thousands of images on your computer. This will easily show the images falling under your given criteria.
Other options such as
5. Move to Folder – Duplicate Photo Cleaner also comes with a unique option to move all the duplicate files found on your computer to a new location. This way you do not have to delete them. In many cases, this is what users demand as they do not want to completely get rid of similar images.
6. Delete options – With more than one option to delete the images, it also makes it for another of the features which are unique. Hereafter all the images are selected, you can either choose to delete them permanently or to move them in the Recycle Bin. This makes it a choice in case you want to restore them.
To get updates on Duplicate Photo Cleaner, you need to click on the Help option on the Toolbar. Here you can easily see the Update button, click on it. This will check for updates available for this duplicate images finder for Windows.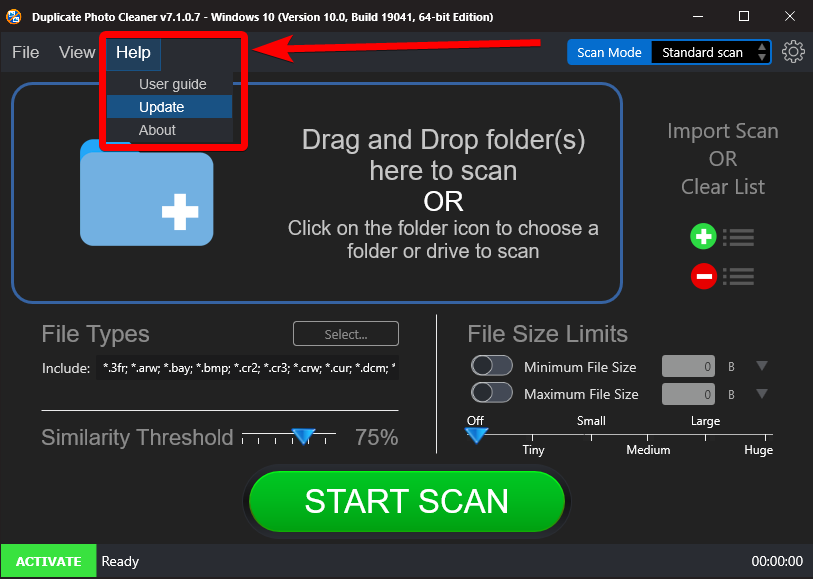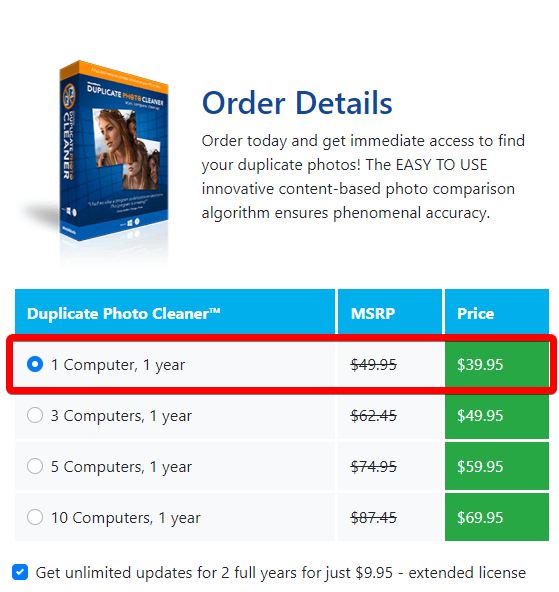 Duplicate Photo Cleaner can be used as a free duplicate photo finder for Windows 10. In its trial period, you can scan it thoroughly but it will only be able to delete a number of 10 photos on your computer. On the other hand, you can get the paid version for one PC at USD 39.95 a year, you get all the features of this duplicate photo remover
The installation speed was super impressive as it just gets you ready to use the tool immediately. Once you are done with that, you can start the process which is also very fast. The scan speed is quick and then the scan summary is released on screen for you to judge. Thereafter, deleting the duplicates also is a speedy process. Overall, the speed makes it one of the best duplicate photo removers.
Duplicate Photo Cleaner is well equipped for its customers with a number of options to help them. You can check out the official page for the Customer Support for Duplicate Photo Cleaner – https://www.duplicatephotocleaner.com/. You can raise a Support Ticket for your query and/or check status.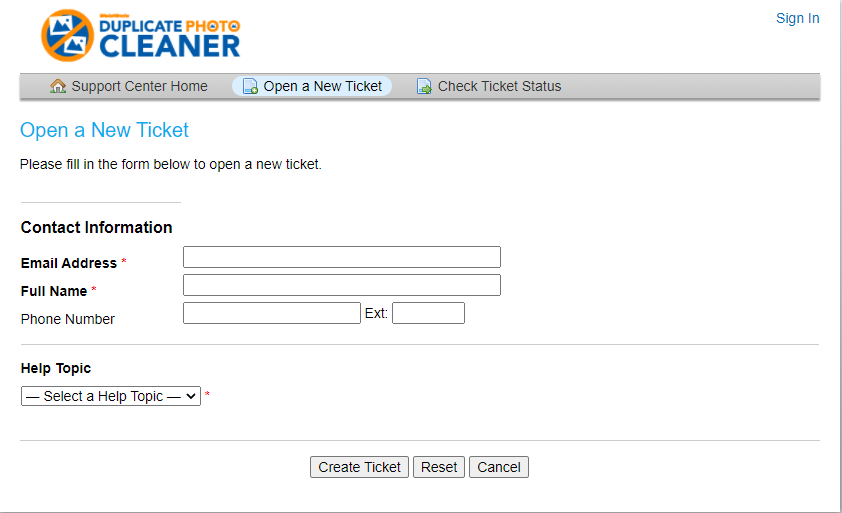 It lets you log in and register your product, get help and provide information in the Tech Tips section. Under the Get help section, you will see General FAQs, License & Registration, Features & Options, Troubleshooting. All the Tech tips articles and videos are a great help if you are an amateur and searching for the answers to the queries for the duplicate photo remover.
Frequently Asked Questions-
Q1. Is Duplicate Photo Cleaner safe?
Yes, Duplicate Photo Cleaner is safe to use duplicate photo remover. You can get it on Windows and Mac to get rid of the duplicate photos on your computer. Make sure you download from an authenticated website.
Q2. Does Duplicate Photo Cleaner Work?
Yes, in our experience Duplicate Photo Cleaner seemed to work smoothly. It can detect duplicate images correctly and then remove them from your system.
Q3. How do you use a Duplicate Photo Cleaner?
Duplicate Photo Cleaner is a very simple to use program and you can have it to remove the exact and similar-looking copies of photos. A detailed description of the functionality of Duplicate Photo Cleaner is shown in the blog.
Q4. Does Duplicate Photo cleaner work with Google Photos?
You can download the Google Photos album on your computer and scan it to find duplicate photos on it. Otherwise, you can go with the Duplicate Files Fixer which has an inbuilt tool to scan Google Drive and then filter the results for images.
Verdict-
Overall the speed, customer support, and update are good points of the best duplicate photo cleaner. However, the number of steps needed to delete duplicates can be a little too much for a first-time user. It could have been simplified, but with the number of features, Duplicate Photo Cleaner offers, this tends to be a safe bet for Windows users. We would recommend you to give it a try and find out if it is the best photo cleaner app for you.  Note that Duplicate Photo Cleaner is a multiplatform program as it is available for both Windows and Mac. They give you good customer support and the regular updates keep it free from any lurking dangers of malware.
We hope the Duplicate Photo Cleaner review helped you out in learning all about the software. We look forward to your comments to know more about your opinion on this blog post. For more such reviews on Windows software, keep visiting Top10PCSoftware.